Fugees Play Surprise Reunion Set at 2023 Roots Picnic
Backed by The Roots.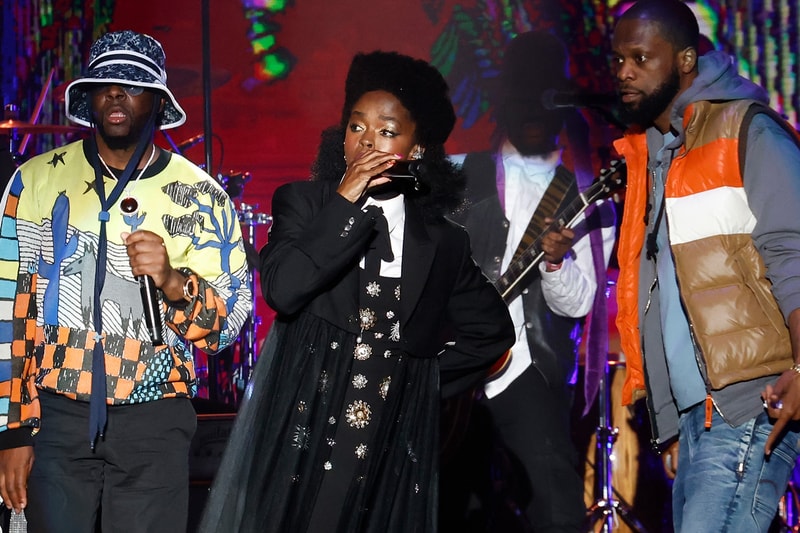 Ms. Lauryn Hill surprised the 2023 Roots Picnic crowd last night with a special Fugees reunion.
The performance took place during her headlining set at Philadelphia's The Mann Center where she was joined on-stage by former bandmates Wyclef Jean and Pras. The three performed their classic hits while being backed by The Roots, including the likes of "Zealots," "Ready Or Not" and "Killing Me Softly With His Song," before ending it with "Fu-Gee-La."
This marks the group's first performance since the cancellation of their reunion tour in January 2022, which they called off due to the COVID-19 pandemic making "touring conditions difficult, and we want to make sure to keep our fans and ourselves healthy and safe." The statement continued, "An idea sparked to honor this 25th anniversary of The Score but we see now it may not currently be our time for revisiting this past work. We're grateful for the special night we did get to share with some of you in New York, with that rare live moment. If opportunity, public safety, and scheduling allow, we hope to be able to revisit this again sometime soon. Thank you for all your love and support over the years."
View this post on Instagram
Elsewhere in music, Metro Boomin assembled his own musical superheroes for the Spider-Man: Across the Spider-Verse soundtrack.