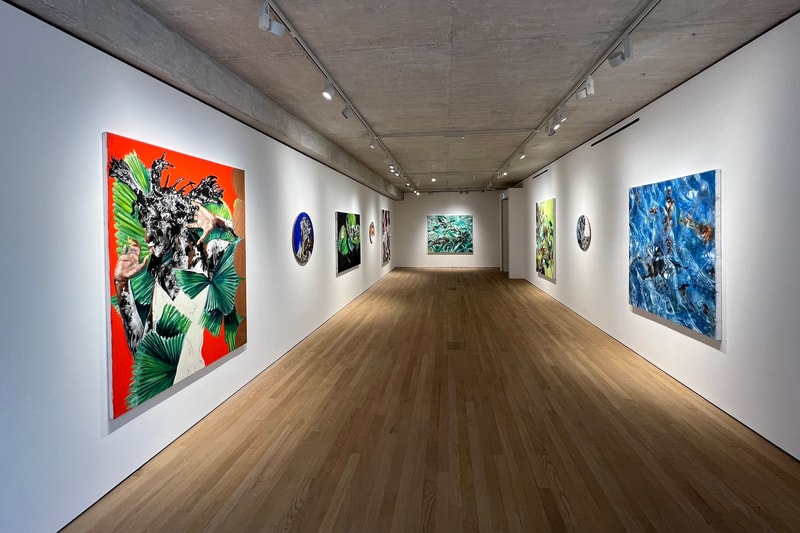 1 of 8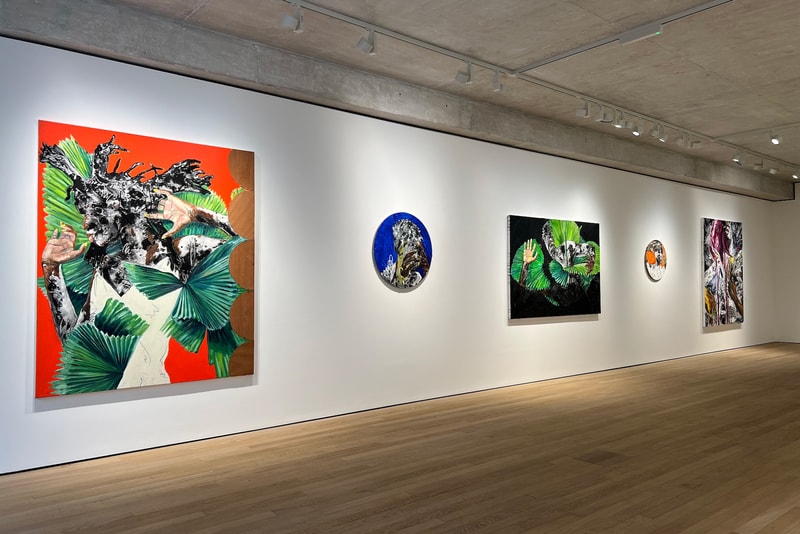 2 of 8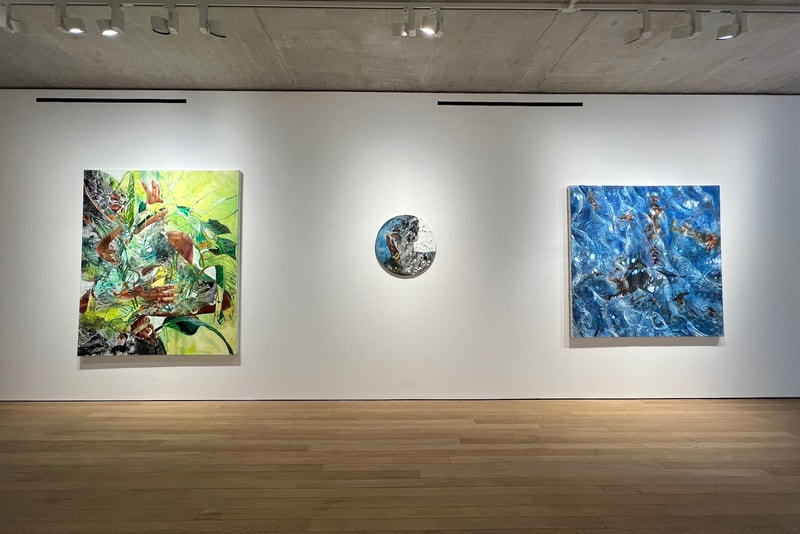 3 of 8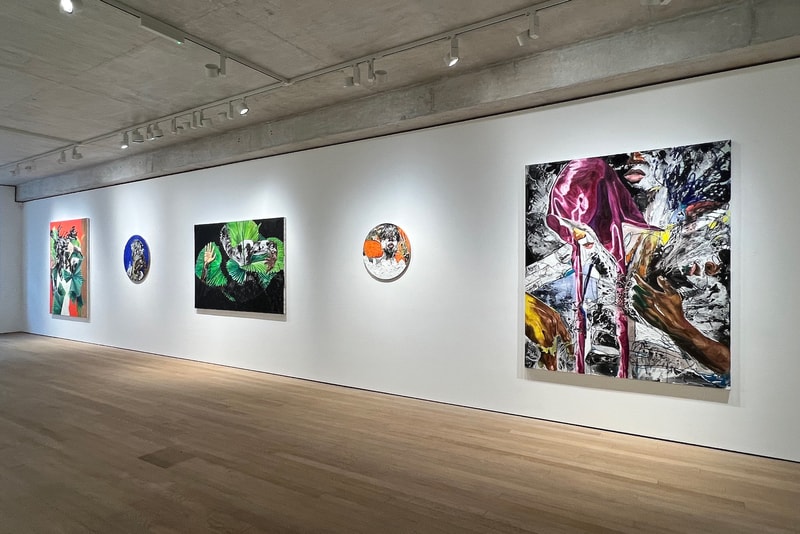 4 of 8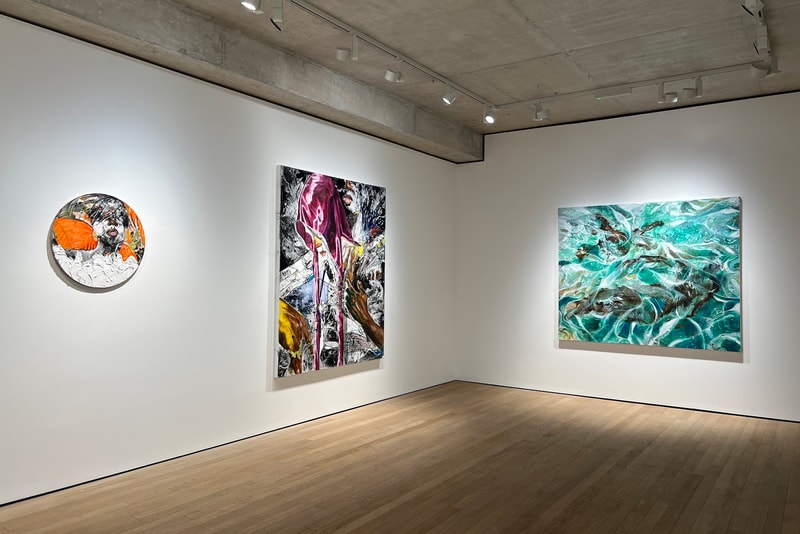 5 of 8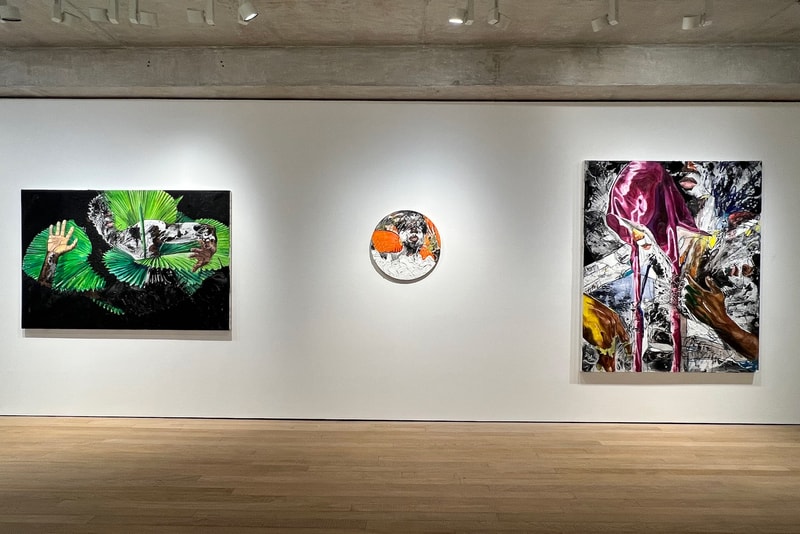 6 of 8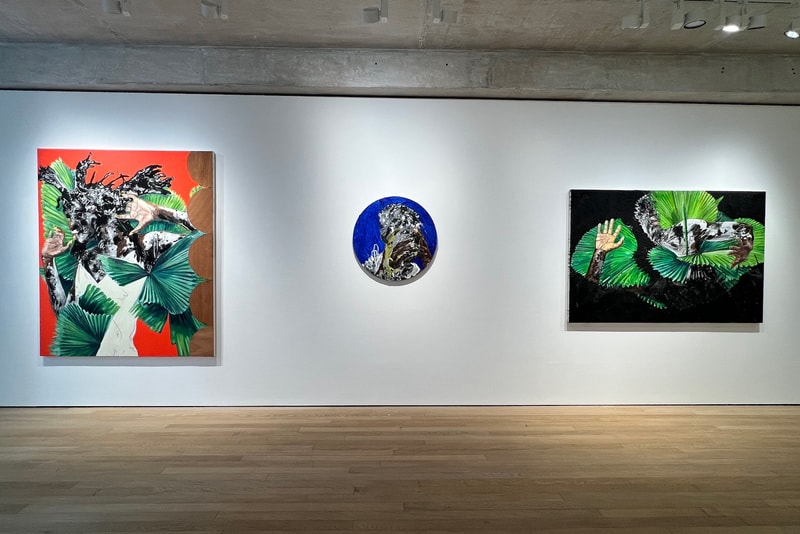 7 of 8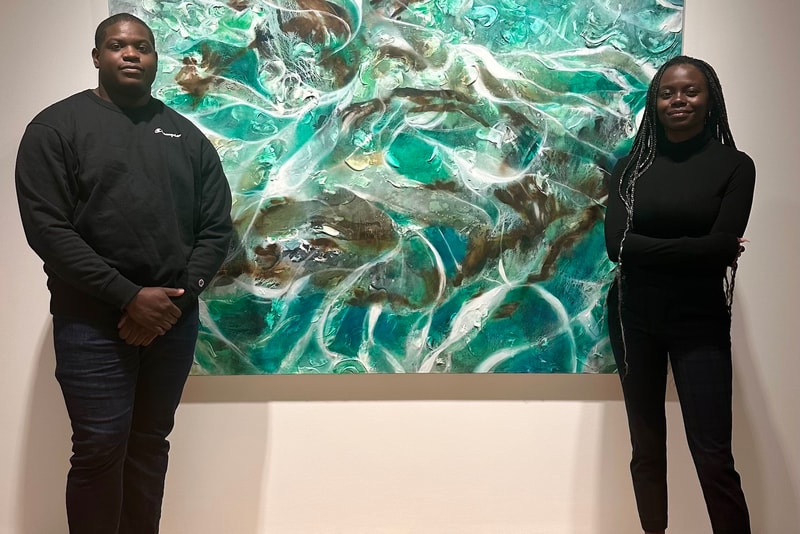 8 of 8
Khari Turner Explores Connection Between Ancestors and Water in 'Solid to Gas' Exhibition
Signaling the artist's first solo show in London.
---
New York-based Ross-Sutton Gallery is pleased to present Khari Turner's first solo exhibition in London, titled 'Solid to Gas,' which showcases eleven remarkable works. In his art, Turner explores his identity and personal history, capturing the essence of stories. He envisions water as a magical element and incorporates water collected from oceans, lakes, and rivers that hold historical or personal significance to Black people. This water is mixed and poured onto his paintings.
Turner's artworks combine abstract and realistic depictions of Black noses and lips, delving into the spiritual and physical connection between his ancestors and water. As our bodies are comprised of 60% water, these ethereal beings within the artwork share the same water. Turner believes that the knowledge held by water is inherent in all of us and emphasizes the importance of acknowledging our shared water. His work evolves continuously, absorbing water and history as materials, painting to convey the stories of elegance and chaos that accompany our existence.
The pieces featured in 'Solid to Gas' are the culmination of deep exploration into these elements, as Turner reflects on the transformative nature of water, transitioning from solid to gas. He contemplates the similarities in appearance and ideology between water and his artwork.
'Solid to Gas' is on view at the FRIEZE Gallery in London through June 17. Head to Ross-Sutton Gallery's website for more information.
In other news, a new art book offers a closer look at the art style of 'Spider-Man: Across the Spider-Verse.'
FRIEZE Gallery
No.9 Cork Street,
London W1