Travis Scott Speaks on 'UTOPIA,' Virgil Abloh's Impact and His Passion for Graphic Design
Honoring his late friend.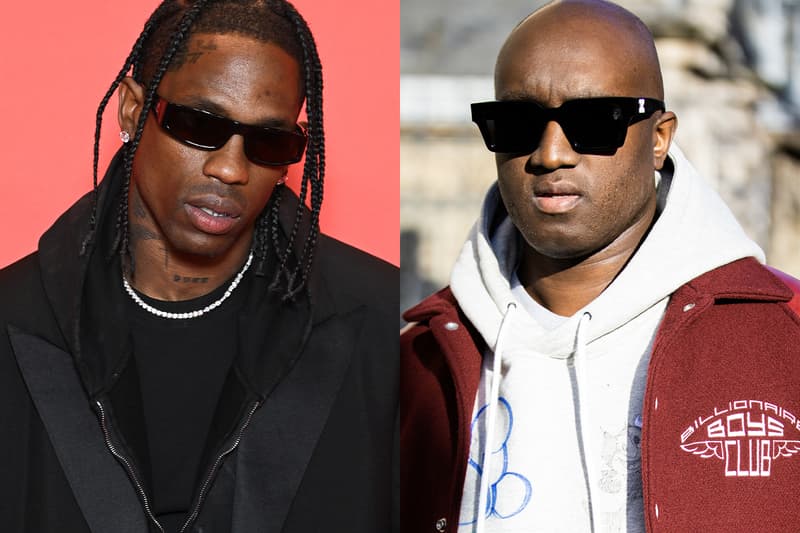 In a recent PIN-UP Magazine interview, Travis Scott briefly touched on a myriad of topics for his "Travis Scott Alphabet," ranging from jewelry to watches, UTOPIA, the impact of Virgil Abloh and his affinity for graphic design.
Putting "graphic design" for the letter "G," Scott described it as one of his "true passions" and even listed out a few of his favorite American logos. "You usually gravitate to what matches how you feel or what represents your personality — colors, artwork, it all plays a part. Among my favorite American logos are Campbell's Soup, Brillo, and Frenchy's Chicken, which is a restaurant in Houston," he shared. He also described what the word "utopia" — which shares the same name as his upcoming album — means to him, "Utopia is something that people feel is so far-fetched and out of reach, some perfect state of mind. But you create it yourself." He continued, "There are people who achieve utopia every day. They may not be the richest people with the dopest cribs, but it's a utopia wherever they are, and that's the most you can have. With every album I live in these worlds in my mind — I'm trying to show people experiences where utopian things can exist, and you can enjoy yourself and have a good time. They can create energy that spews out magical things — new cures, new buildings, new avenues for people to move forward. People need to see that utopia is real."
Meanwhile, for the letter "I," he spoke on the meaning of "impact" and honored his late friend and designer, Virgil Abloh. "Making an impact is fun. But sometimes people also flip the question on you in weird ways. There are people who don't understand why you're influential, and it can become an issue," he said. "The person who had the greatest impact on me and my taste level was Virgil. He was a true inspiration."
In related news, take a look at what might be La Flame's first Jordan Brand signature shoe.