Netflix's Live-Action 'One Piece' Series Shares New Poster
Confirming its 2023 premiere.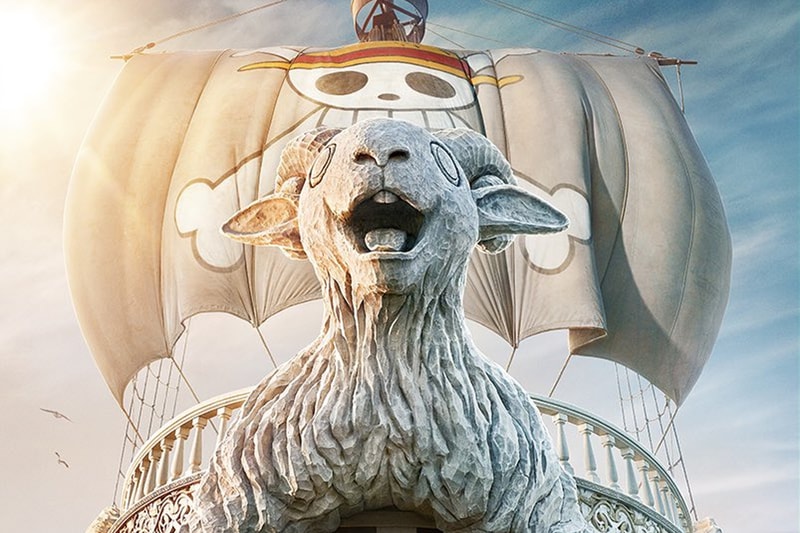 After it was announced in January that Netflix's live-action adaptation of One Piece will be arriving in 2023, we now get another new visual from the One Piece Staff team confirming that the 10-episode series is still on track to launch later this year.
Echoing the original storyline, viewers of the live-action show will see the Straw Hat Pirates, led by Luffy, embark on a journey in search of the mythical "One Piece" treasure. The series is produced by Tomorrow Studios, the team behind Snowpiercer and the Cowboy Bebop live-action adaptation. Showrunners include Matt Owens and Steven Maeda, and joining them is none other than series creator Eiichiro Oda who serves as executive producer. The main cast which includes Iñaki Godoy as Monkey D. Luffy, Mackenyu as Roronoa Zoro, Emily Rudd as Nami, Jacob Romero Gibson as Usopp, and Taz Skylar as Sanji, was announced in 2021.
In the new poster, we see a face-up shot of the Straw Hats Pirates Ship with a goat bowhead. As the boat's design diverges somewhat from the cute aesthetic of the animated series, it has received mixed reviews from One Piece's passionate fans.
While yet to be confirmed, early reports indicate that the series may debut in August.
Elsewhere in entertainment, Bleach: Thousand-Year Blood War Part 2 receives global release date.