Nick Nurse Confirmed as 76ers' Next Head Coach
Replacing Doc Rivers in Philadelphia.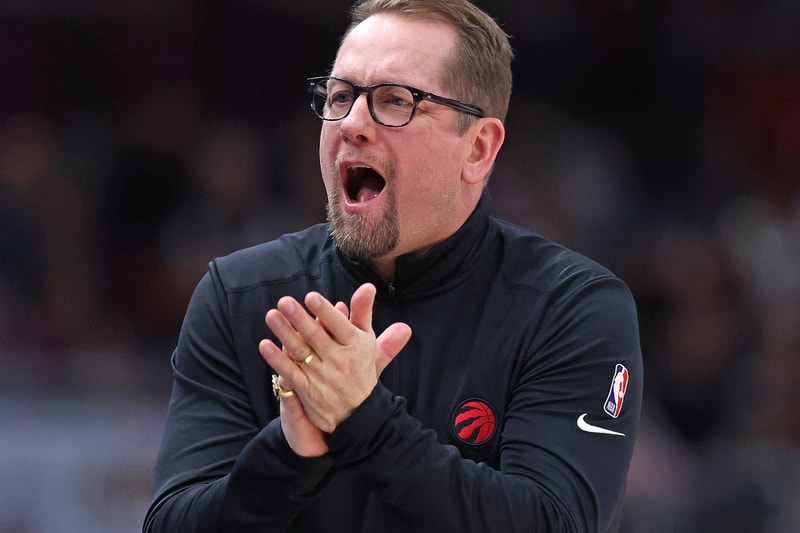 NBA insider Adrian Wojnarowski has reported that Nick Nurse has agreed on a deal to become the Philadephia 76ers' next head coach, taking the place of Doc Rivers who led the team for the past three seasons.
Nurse previously served as head coach of the Toronto Raptors where he guided the team to its first NBA title in 2019 and finished with a final tally of 227-163 across five seasons, setting the record for the highest winning percentage (.582) of any coach in Raptors history.
"It's been 10 years for me now, which is a pretty good run," Nurse said. "I don't know, over those 10 years, we've got to be up there with the number of wins for anybody in the league. I don't know what it is, but we've had a lot of good seasons."
When counting in the five years Nurse served as an assistant to former Raptors coach Dwane Casey, only the Golden State Warriors (.661) have had a better win percentage than Toronto (.613). In Philly, Nurse will look to join forces with the 2022-23 MVP Joel Embiid to bring home the team's first championship since 1983.
.@wojespn has the latest on Nick Nurse becoming the 76ers head coach: pic.twitter.com/WnXGwDmXZG

— NBA on ESPN (@ESPNNBA) May 29, 2023
In other news, San Antonio Spurs secure No. 1 Pick in 2023 NBA Draft Lottery.