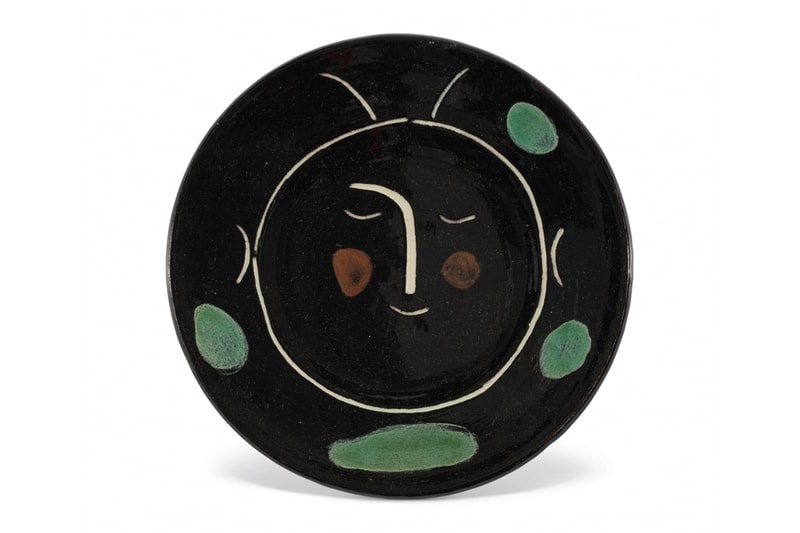 New York Thrifter Discovers Picasso Ceramics at Salvation Army
She turned $8 USD into over $40,000 USD.
---
New York resident Nancy Cavaliere has taken the phrase, 'one man's trash is another man's treasure', to new heights. Back in 2017, she visited a local Salvation Army and purchased a set of ceramic dishes for a mere $8 USD. Turns out, the plates are actually original works of art by Pablo Picasso that just sold for over $40,000 USD.
In a TikTok recap, Cavaliere recalls going to the thrift store, as she often does, but saw nothing that caught her eyes. Upon leaving the shop, she sees a pair of alluring designs across the aisle and decided to check them out. The plates only cost $1.99, so she went on to purchase four and thought they noticeably resembled the loose line strokes that Picasso is known for. "I almost cried and passed out," said Cavaliere, after Google searching the plates.
Each of the plates are categorized by alphabet and Cavaliere got possession of two L's, a G and an E. After contacting all the New York auction houses, she ultimately sold three of them via Sotheby's for over $40,000 USD, and kept one in a safe deposit box that is actually hand-signed by Picasso himself, in which Cavaliere plans to sell it 20 years down the road and give the money to her daughter. "I am an immigrant. I came here from Italy when I was seven and this is huge," Cavaliere added.
While this was indeed a huge find at a thrift shop, it isn't her first. Several years ago, she bought an Alexander McQueen jumpsuit at a flea market for $20 USD and ended up selling it for $8,000 USD. Better keep your eyes out next time your thrifting.
Elsewhere, José Parlá and Avant Arte invite you to see in phosphene.