Sophie Lou Jacobsen Translates Colorful Coral Reefs into Glass Vessels
In a playful collection designed for La Romaine Editions.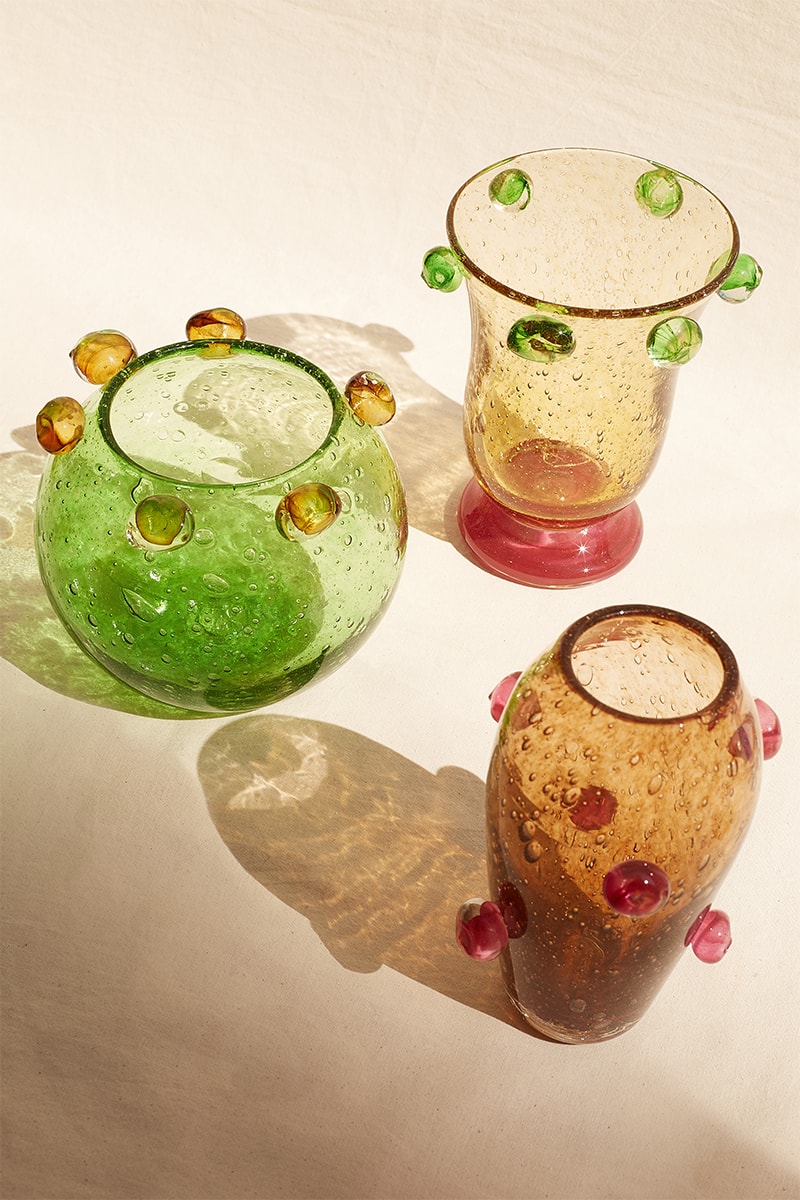 1 of 11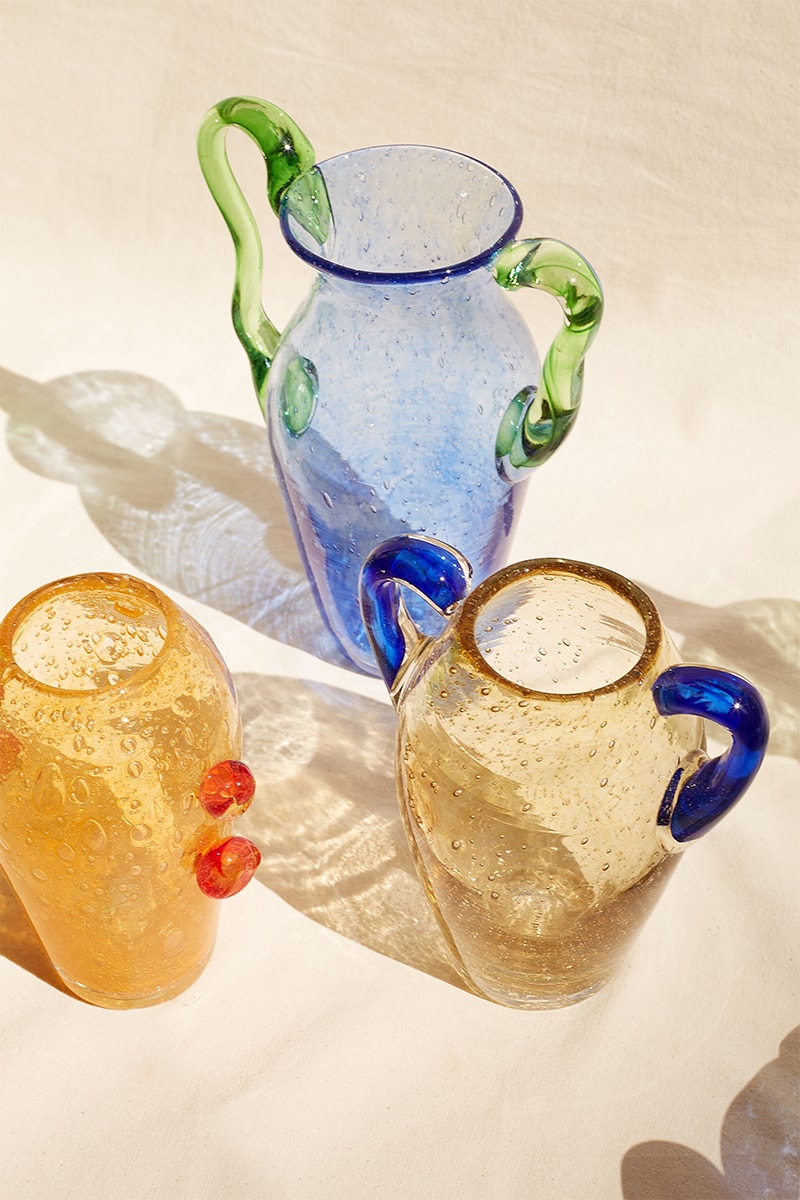 2 of 11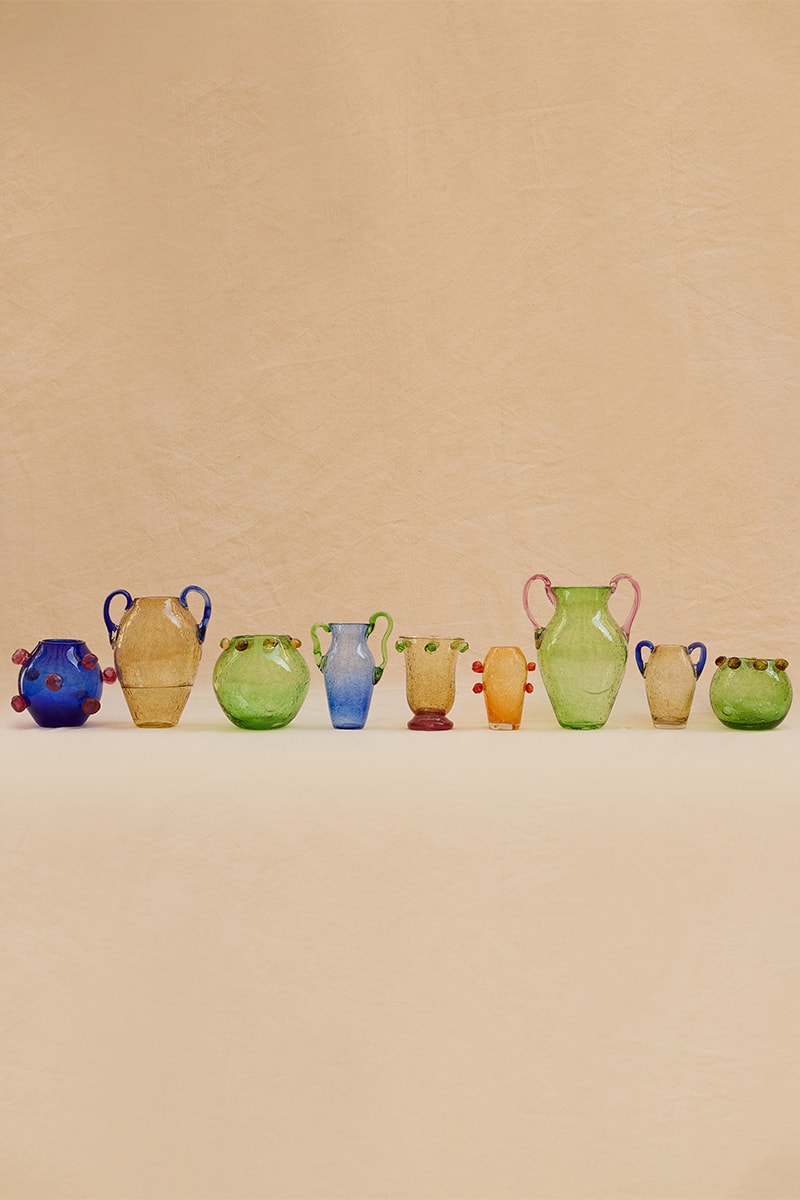 3 of 11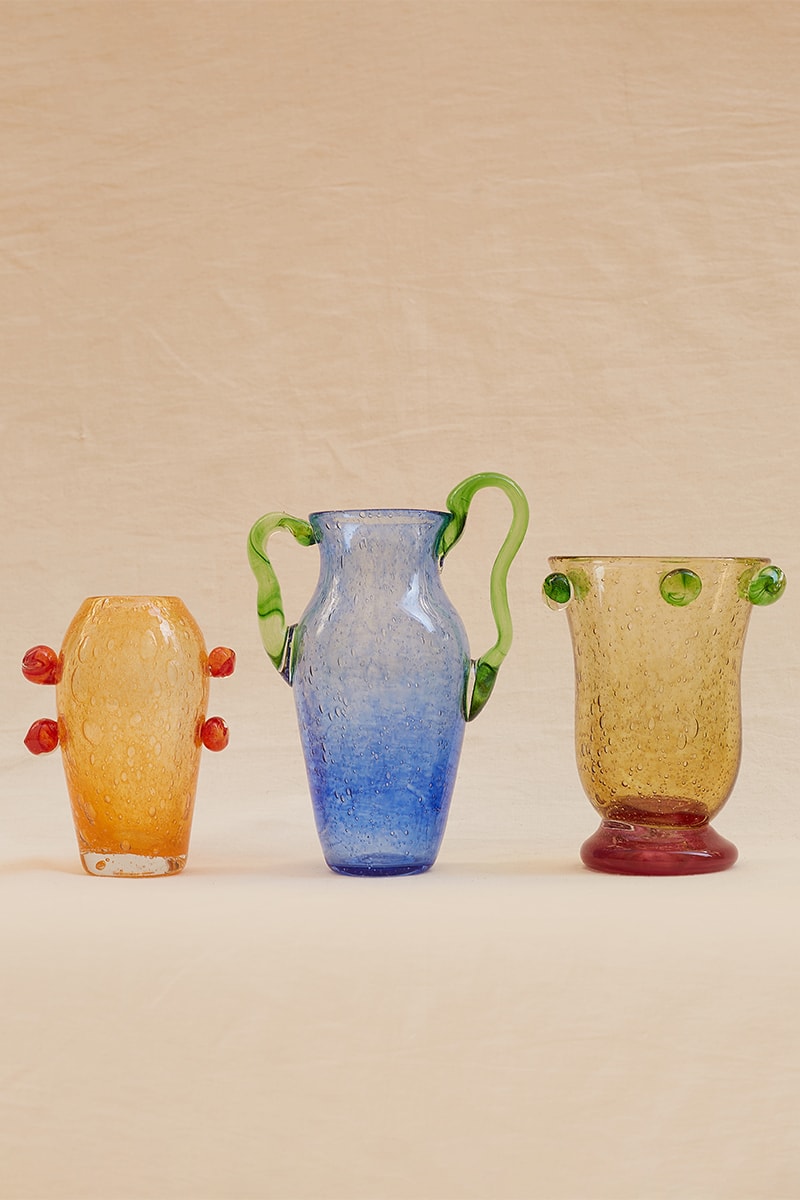 4 of 11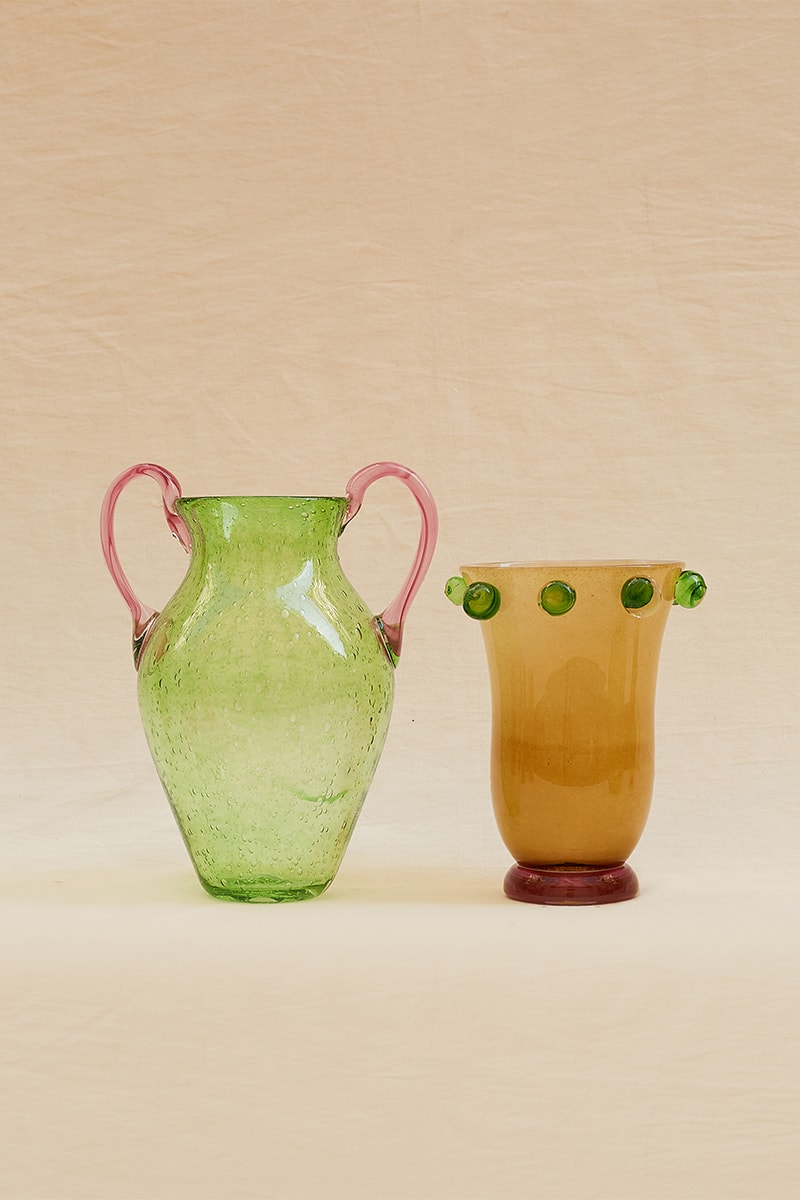 5 of 11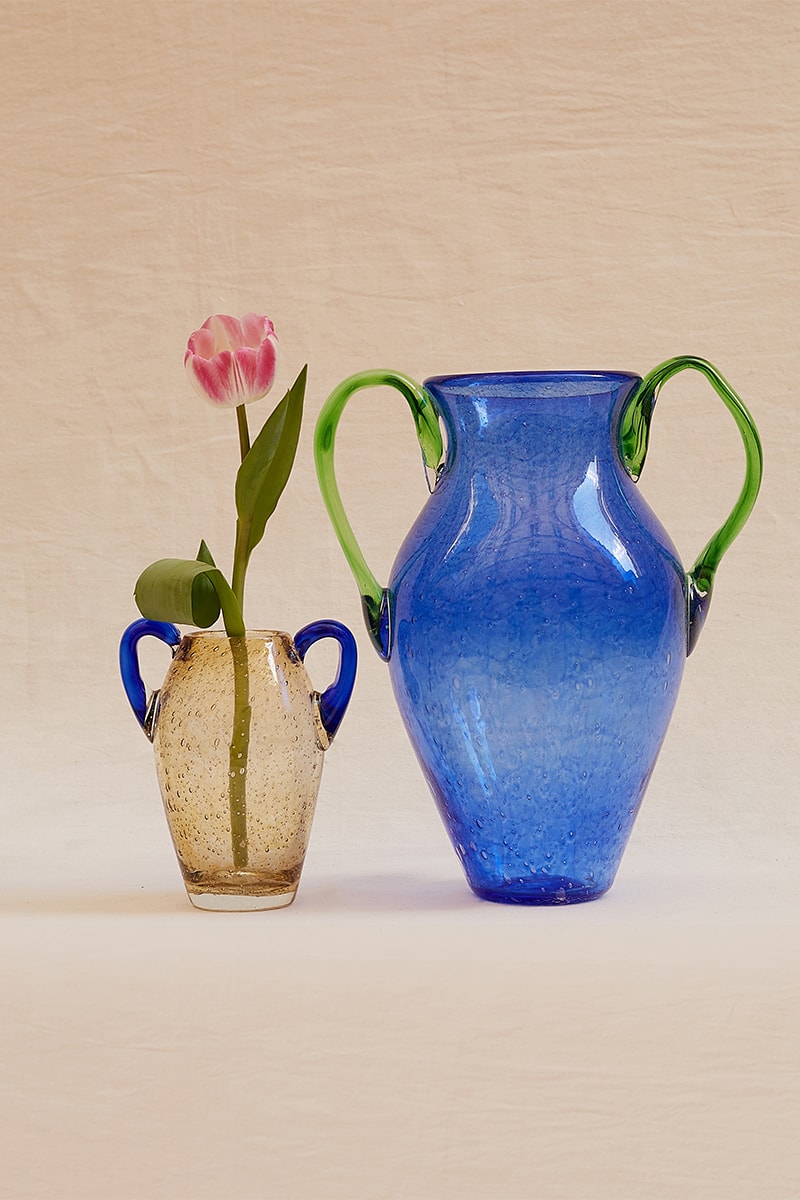 6 of 11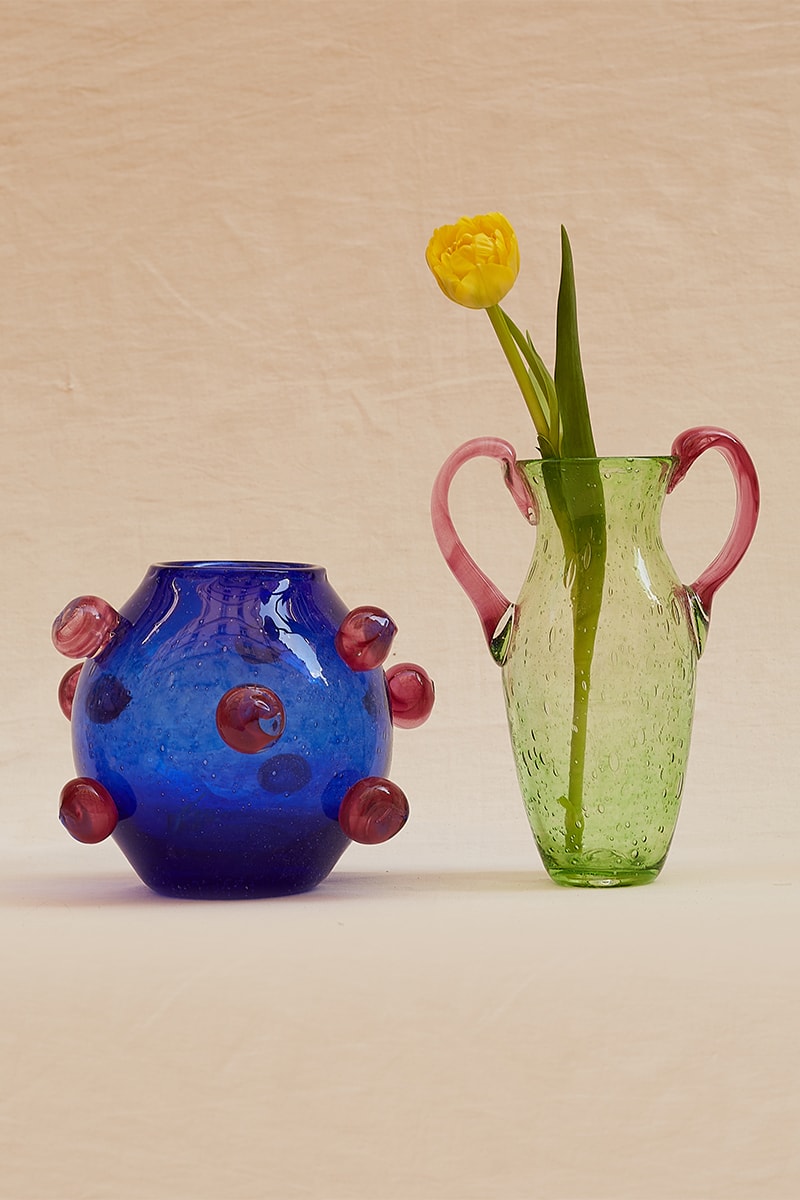 7 of 11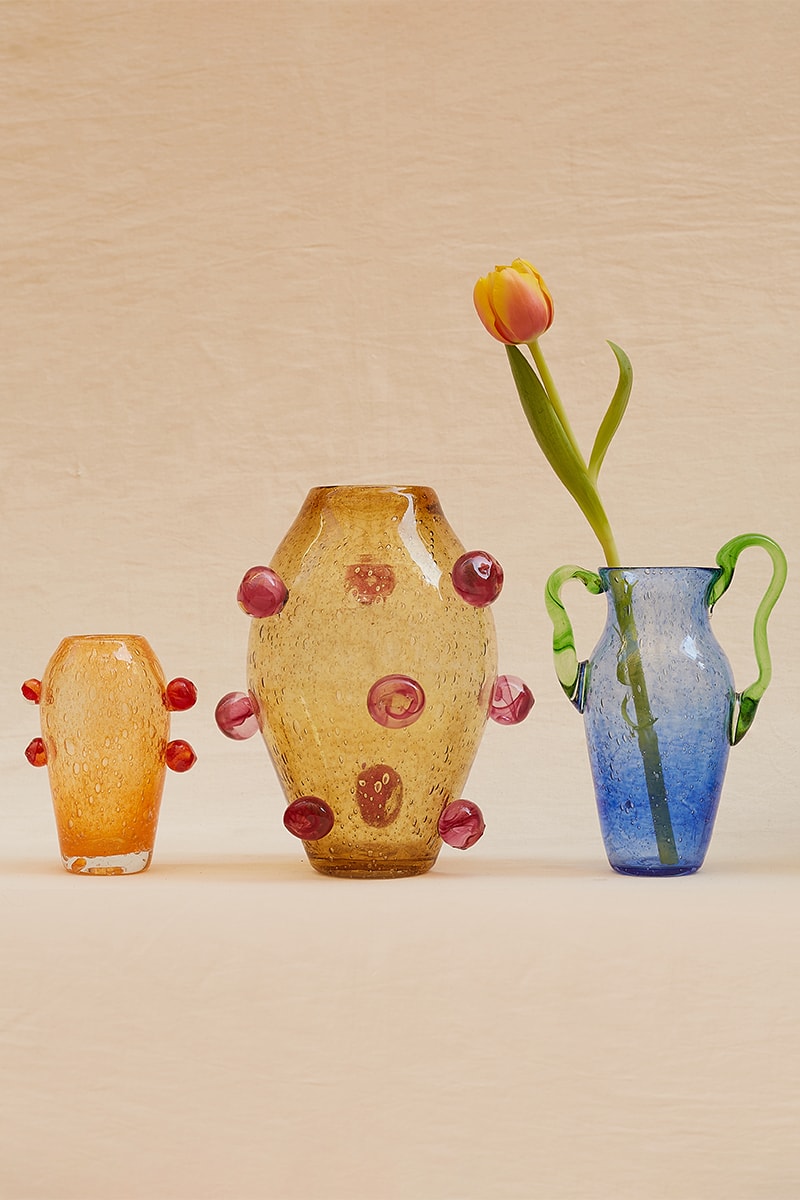 8 of 11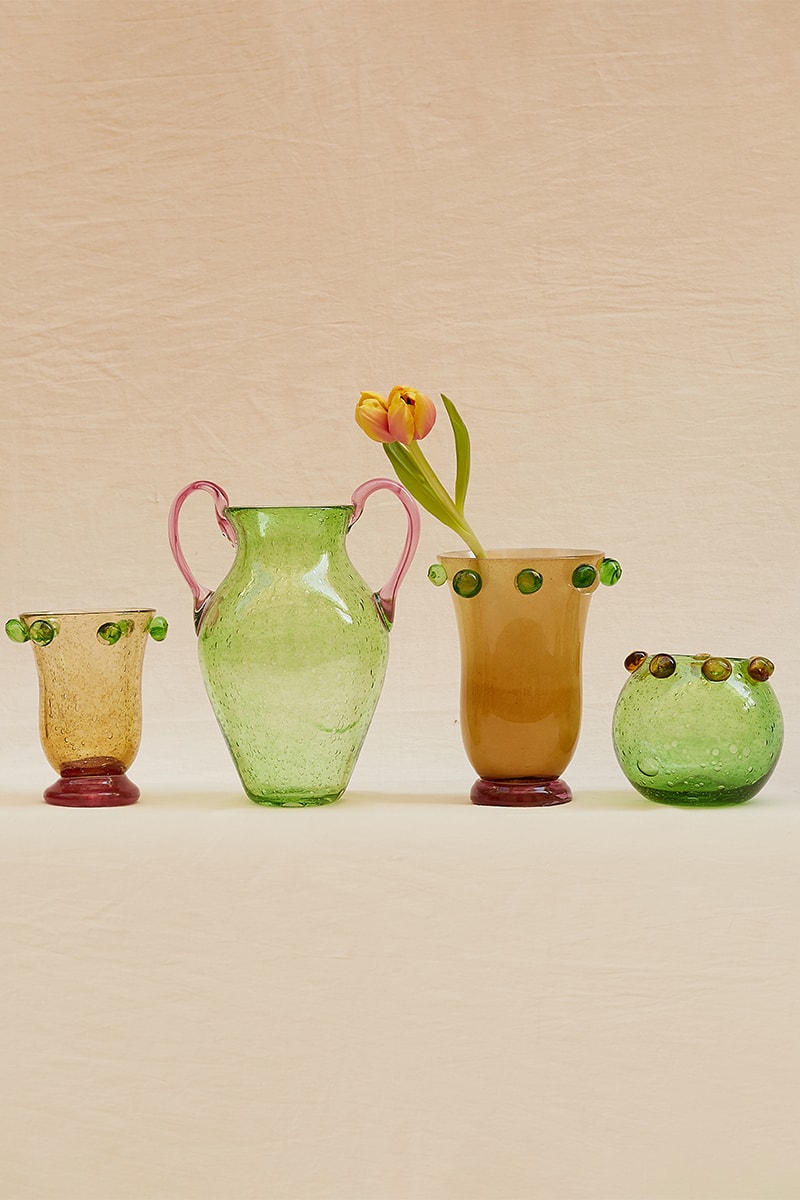 9 of 11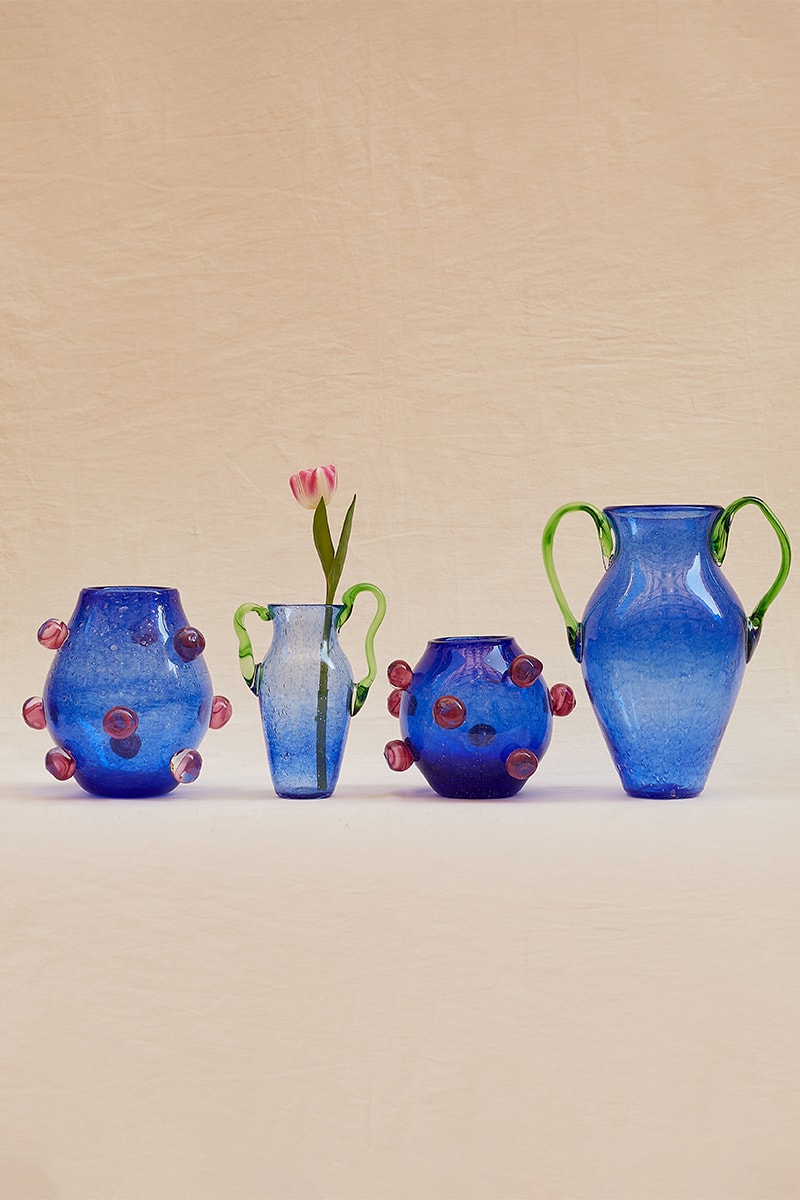 10 of 11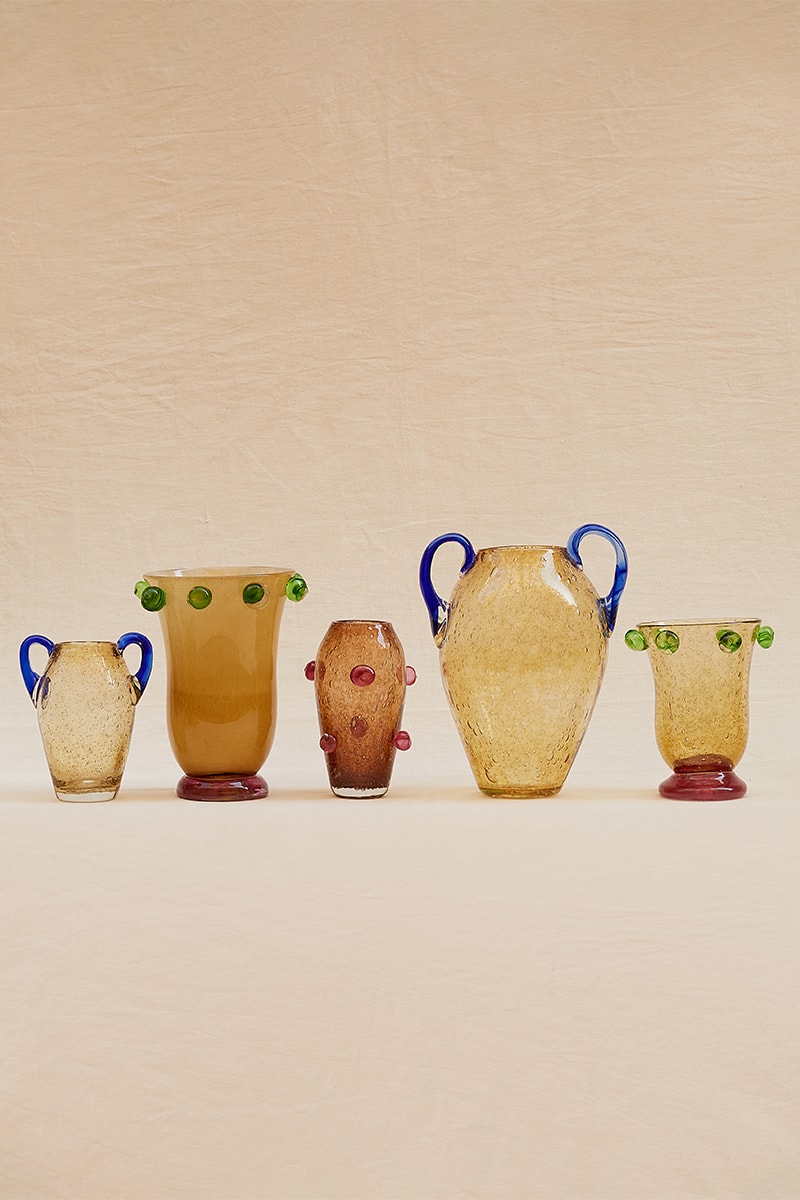 11 of 11
The playful shapes and colors seen across this collection of glassware was inspired by the natural forms and hues of coral reefs. Designed by Sophie Lou Jacobsen for Paris-based homeware brand La Romaine Editions, the 16-piece vase range is set to debut at NYCXDesign this week.
The collection arrives in a tropical sea-inspired palette of yellows, greens, blues, and reds, and have been handblown in so-called bubble glass, from a heritage furnace in Biot, France.
This technique is also referred to as "bolle" or "bullicante", and rose to popularity during the 1950s thanks to the Murano glass artists. To create this effect, the craftsperson will roll molten glass across a spiked metal surface, which pokes holes in its surface. Another layer of molten glass is then applied on top, so that the air is trapped inside.
"The collection is a true collaboration of design languages and our shared love of beauty, with whimsical motifs and design details that are signature to my work, created by the hands of La Romaine Editions' talented glassblower," says Jacobsen. "Bubble glass is a strong and tactile material reminiscent of mid-century Murano glass art, and I am beyond thrilled by the opportunity to work with La Romaine Editions to bring these designs to life."
The Coral Colelction is on show during NYCxDesign at Beverly's NYC. Joining the glassware is a set of tableware developed by La Romaine Editions founder Pauline Vincent – who knows Jacobsen from high school – and a spatial installation by New York-based design studio, Sunfish NYC.
NYCxDesign takes place across the city from May 18 through to 25. In other design news, Heron Preston is expanding his creative world with the launch of L.E.D. Studio.
Beverly's NYC
27 Orchard Street
New York, NY