Chris Wolston Looks to "Flower Power" Movement for Clay Furniture Collection
On show at The Future Perfect's NYC outpost now.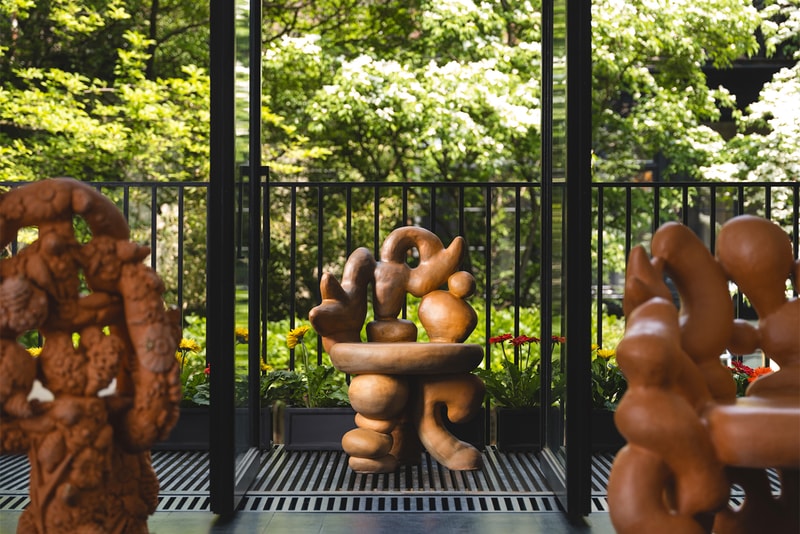 1 of 4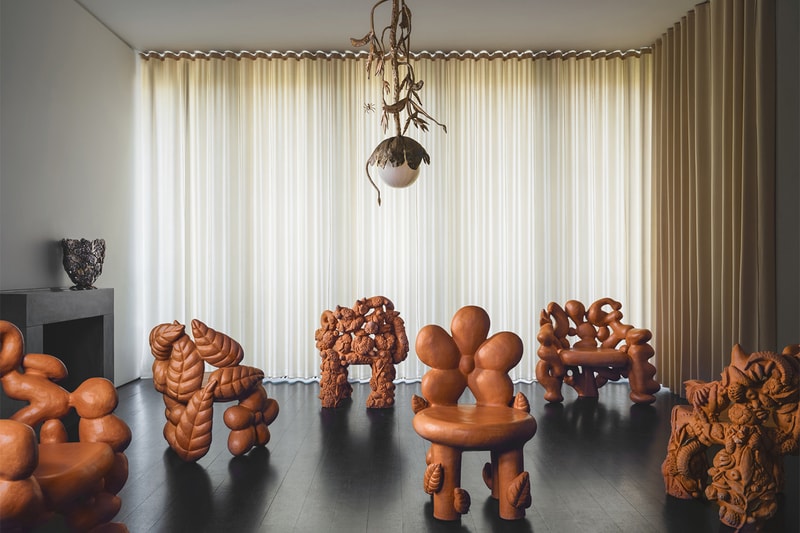 2 of 4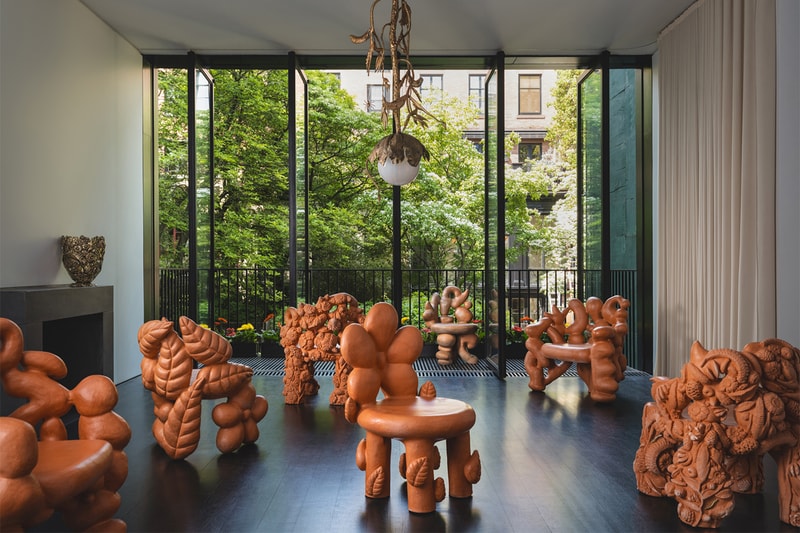 3 of 4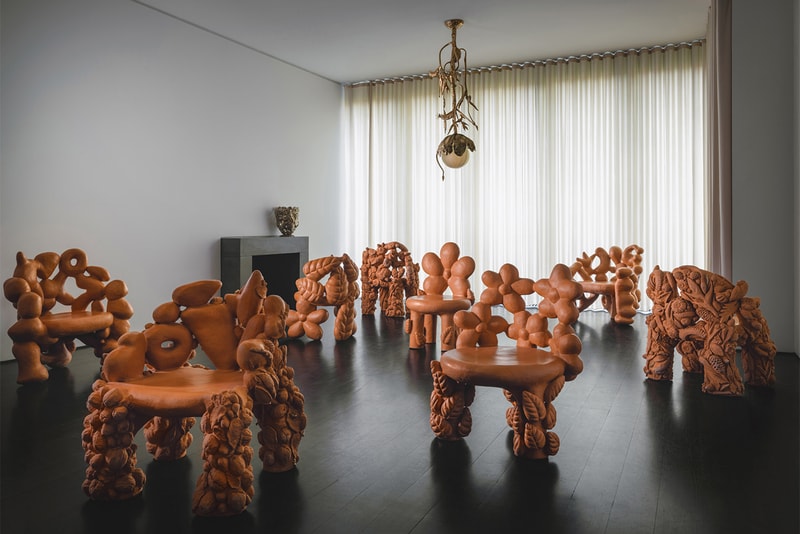 4 of 4
Medellín-based designer Chris Wolston has taken over the The Future Perfect's NYC gallery with a series of sculptural furniture pieces that see tropical flora translated into terracotta.
The "Flower Power" collection is spread across the gallery, located inside a West Village townhouse, and presents a new direction for Wolston. He named the exhibition after a term coined by counterculture leader Allen Ginsberg in 1965 in reference to the way peace, love and unity could be the foundation of anti-war demonstrations.
There are more literal depictions of flowers in the pieces themselves, and these take inspiration from flora found in the mountains and forests of Medellín, where Wolston lives and works. Across a set of 13 terracotta seats, he has handcrafted forms reminiscent of the plants, flowers and wild fruit found in his own garden – ranging from abstract interpretations, to exaggerated yet lifelike sculptures.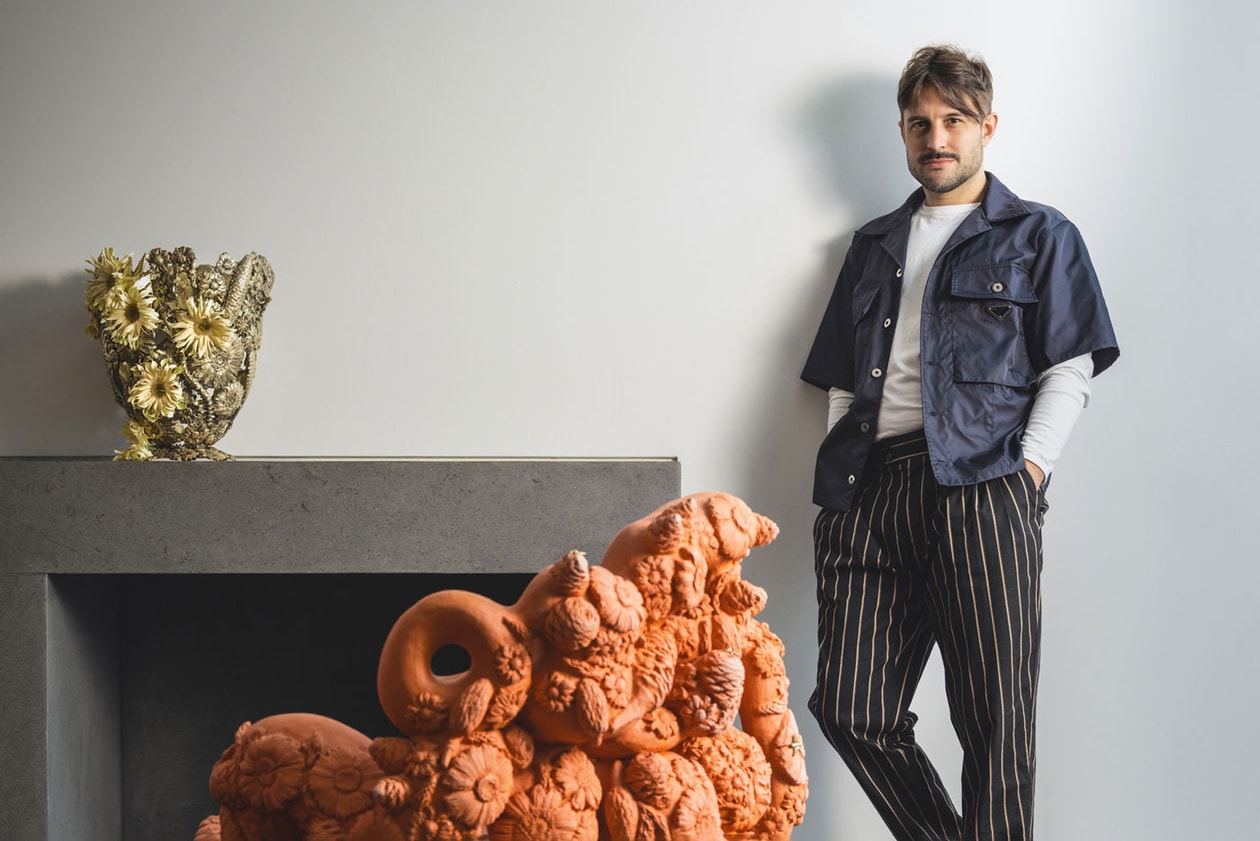 "The 'flower power' movement and its ideals — universal belonging, peace, love, unity, respect — are sentiments that I hope resonate throughout my work," Wolston says. "We still see the offering of flowers as a gesture of peacemaking. Flowers are more than an olive branch—they stop you dead in your tracks, and force you to reconsider your relationship to the world around you."
For Wolston, it was also important to showcase his skills in ceramic sculpting, while paying homeage to the traditions of the material and craft – a key driver for the designer throughout his career to date. "Continuing his ongoing exploration of the relationship between humans and nature — and our reverence for the latter — Chris contrasts elaborate floral formations with surreal abstract forms, embracing the joy of imagination," says Gallery Director Laura Young. "This study is furthered by his dedication to craft and respect for natural resources, locally sourcing clay from a mine in Bogotá, foraging for fallen and uprooted plants on hikes, and buying flowers from his local market, La Placita de Flórez."
Flower Power is on show at The Future Perfect until June 30, by appointment only. For more design, check out Myles Igwe's Ozo Chair, which is rooted in Nigerian pride.
The Future Perfect
West Village Townhouse, 8 St Lukes Place
New York, NY 10014