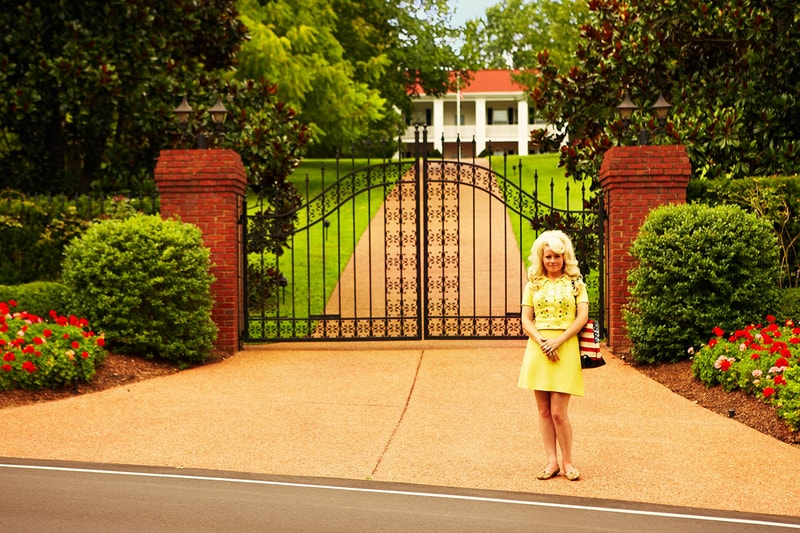 1 of 6
2 of 6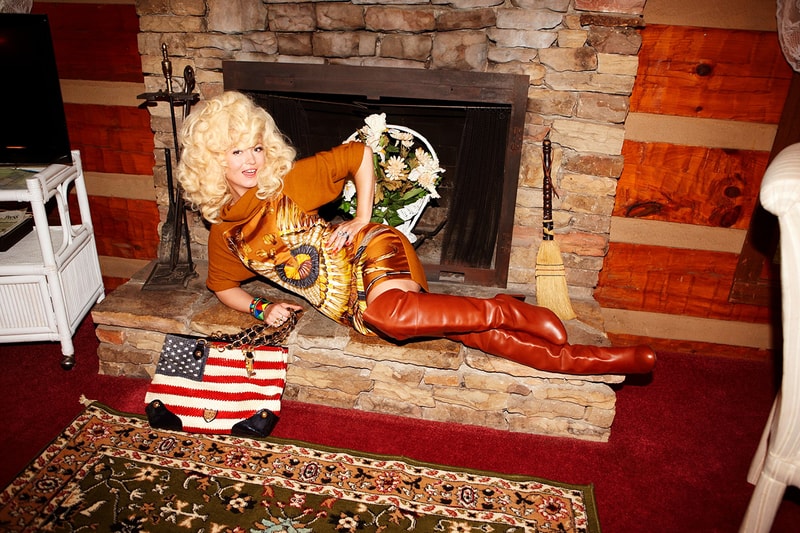 3 of 6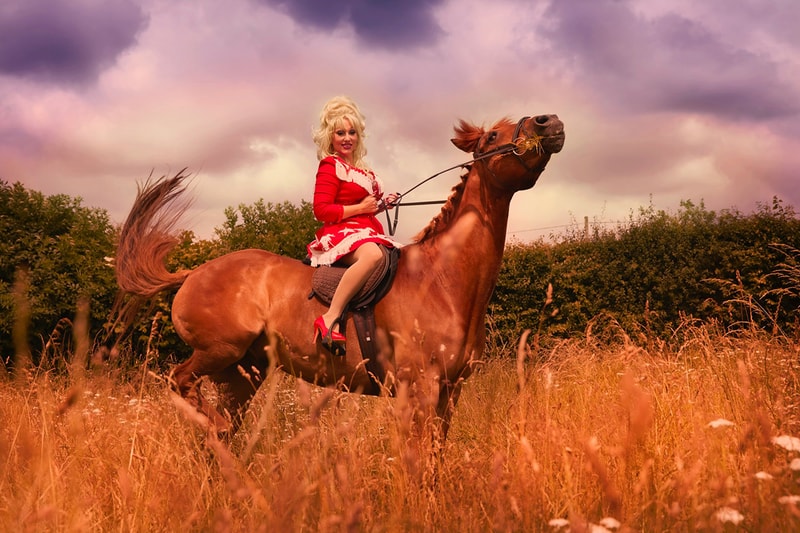 4 of 6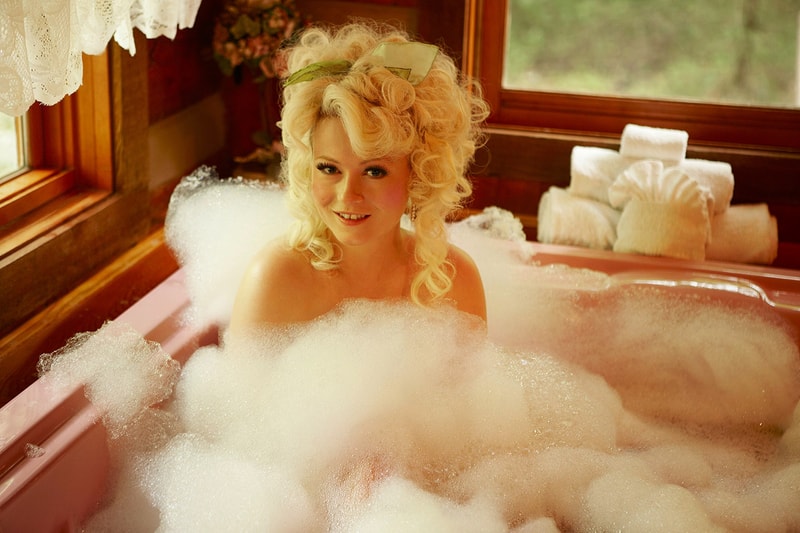 5 of 6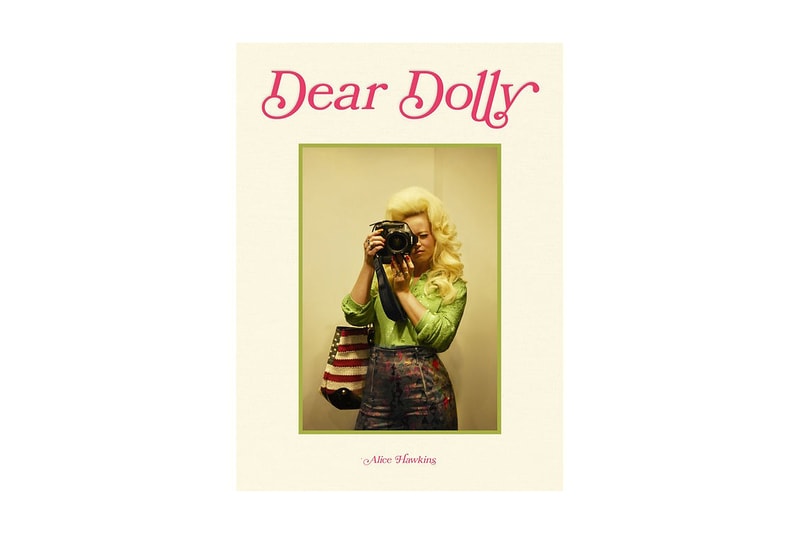 6 of 6
'Dear Dolly' Is Alice Hawkins' Love Letter to the Iconic Dolly Parton
And now her 10-year photo diary is being exhibited at London's Have A Butchers gallery and within its own 200-page book.
---
It's somewhat of a divine intervention: Dolly Parton releases the first single from her upcoming rock album, Rockstar, and in the same week, one of her biggest fans Alice Hawkins releases her second photo book and exhibition of the same name, Dear Dolly.
Last night, at the women-led Dalston, East London-based gallery Have A Butchers, Hawkins spoke with the writer and The Messy Truth podcast host Gem Fletcher. Speaking to an intimate audience, the conversation unpacked Hawkins' life and how Dear Dolly came to be.
Hawkins, an esteemed photographer who has worked with the likes of i-D, Vogue, POP, LOVE, and countless celebrities, has always felt like America was calling her. It was an obsession that started very young, growing up in a small British countryside town that, by the way of her family, welcomed American veterans into their home. As such, being surrounded by glamorous older American ladies was arguably what kickstarted a love for their living icons, such as Dolly Parton. Her love for Dolly only grew stronger and stronger after seeing the musical legend on tour, meeting her, and of course, documenting Dear Dolly.
Best put in Hawkins' own words, "I have always embraced my fantasies through my photography. Sought the unfashionable, audacious, gaudy and glamorous, and used my work as a guise to experiment with my own identity, because I have dreams of being as brave and ostentatious myself."
And brave she was, as she explored America in just one week taking to diners, streets, homes, fields and many more locations dressed in Dolly attire. Over the course of a 10-year period, Dear Dolly became a love letter to the singer from anyone that admired her. As a result, photos range from a younger Hawkins in the States to the photographer pregnant with twins, and also finds various other women who are inspired by Dolly — both in their daily lives, or so much so, that they are an impersonator.
Dear Dolly, the exhibition, features 19 images shot by Hawkins and allows one to see her work on a larger scale. For those who want to take it home, editions are available, as is the 200-page, 32cm x 26cm hardback book of the same name, highlighting hundreds of images over the decade alongside essays and more.
Find the exhibition details here and buy the book here. Signed copies can also be bought from Have A Butchers.
In other news, Shezad Dawood has worked with Priya Ahluwalia to create abstract costumes.
Dear Dolly, May 4 – June 2
Have A Butchers
Unit 2,
65 Dalston Lane
E8 2NG
London