Adhika Saroso and the Nike Air Force 1 1983 for Hypebeast's Sole Mates
The co-founder of Prime Time Jakarta speaks on how hip-hop sparked his love for sneakers and his favorite parts about the OG AF1 model.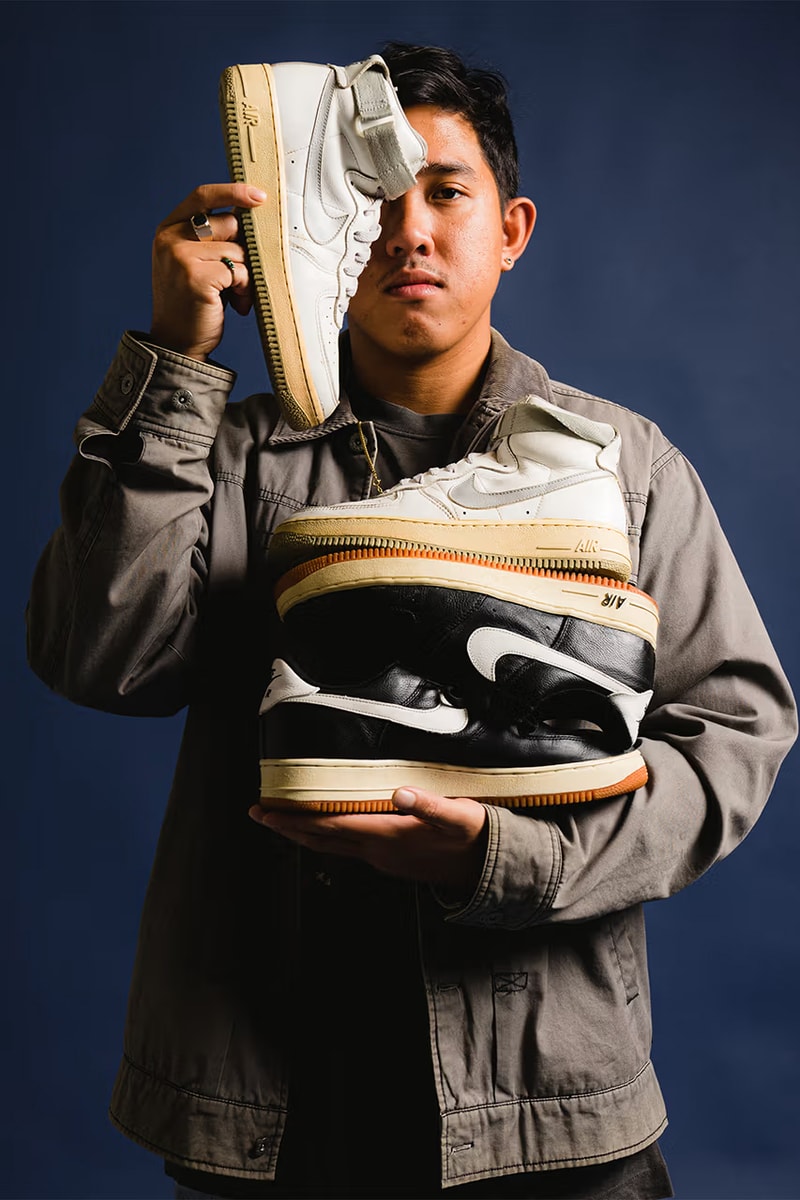 Adhika Saroso and the Nike Air Force 1 1983 for Hypebeast's Sole Mates
The co-founder of Prime Time Jakarta speaks on how hip-hop sparked his love for sneakers and his favorite parts about the OG AF1 model.
Indonesia is gradually starting to develop a more robust streetwear and sneaker shopping scene, and one person that's leading the charge is Adhika — co-founder of vintage boutique Prime Time Jakarta. He's possessed a fervor for sneakers and sneaker culture since the early '00s, when he first became enamored by the way his favorite rap artists would sport Nike classics and Jordan retro models.
Vintage goods have always been captivating commodities for the mononymic entrepreneur. He's fascinated by how an old sports tee, faded band hoodie and/or a pair of sneakers can carry so much history, storytelling and value, which is why it makes perfect sense that he'd elect to highlight the one of the most classic models in the Swoosh's extensive catalog for his Sole Mates installment: the Nike Air Force 1 1983.
We caught up with the shop owner to discuss what his favorite elements about the classic Swoosh model are, what rare colorways he hopes to add to his collection one day and how sneakers have helped him establish his own business.
Who or what got you into collecting sneakers?
I started collecting sneakers because I was influenced by hip hop music in the early 2000s. The fashion sensibilities and swagger that artists carried themselves with during that time really spoke to me. Rappers were my muses and I always loved how they flexed cool sneakers in their music videos.
Do you remember what your first "good" sneakers were?
The first "good" sneaker that I remember was the patent leather Air Jordan 1 Mid "UNC" colorway that released in 2003. My mother got me that pair as a gift and I fell in love with it. It's gots such a clean color scheme and elevated look because of the glossy overlays.
For your Sole Mates selection, you wanted to highlight the original Air Force 1 High from 1983. Why is this pair special to you?
Nike Air Force 1 has always been my favorite because it's such a clean silhouette. It's a timeless design that has had lasting power since it debuted to the market, and I tend to gravitate towards the origins of popular silhouettes which is why I wanted to highlight the '83 model.
What are your favorite elements about the silhouette?
I love the shape. It's sleek and pretty much goes with all types of outfits. Another element that I love about the Air Force 1 is all of the clean colorways that they come in. A simple white base paired with colored stripes go with pretty much everything. And all of that paired with aged midsoles brings everything together.
Are there any other Air Force 1s that you're still looking to add to your rotation?
Definitely. I'm still hoping to track down Mark Smith's Nike Air Force 1 Low "Cashmere," the Nike Air Force 1 "Wieden + Kennedy" colorway from 2002 and the '83 Air Force 1 with the purple Swoosh. Other kicks that I'm also hunting include the Air Jordan 4 "Encore" and the Nike SB Dunk "Paris."
Do you have any favorite pick-ups in recent memory?
I recently copped the Air Jordan 3 "White Cement Reimagined" colorway. I love how close those feel to the silhouette's '88 pair. Jordan Brand did an amazing job on all of the details on those, from the leather to the elephant print to the "Nike Air" branding.
Are there any exciting projects from Prime Time Jakarta that we should be looking forward to?
We're looking to expand in Bali in the near future so definitely stay tuned for that.
Why are sneakers and their stories important to you?
I've always loved the feeling of expressing myself through sneakers. I felt that they've always been a direct reflection of my personality and fashion taste, as well as the corners of pop culture that I'm into. Sneakers have also led to me building my vintage streetwear and sneakers store. The culture has brought me business partners, lifelong friendships and experiences, and that can't be beat.
---
This installment of Sole Mates is a transcription and translation of an original article from Hypebeast Indonesia, which was first written in Indonesian and was translated using Google Translate.