Sundae School's 4/20 Fashion Show Made Kush Couture
The high-minded label's first-ever runway took place at The House of Cannabis, of course.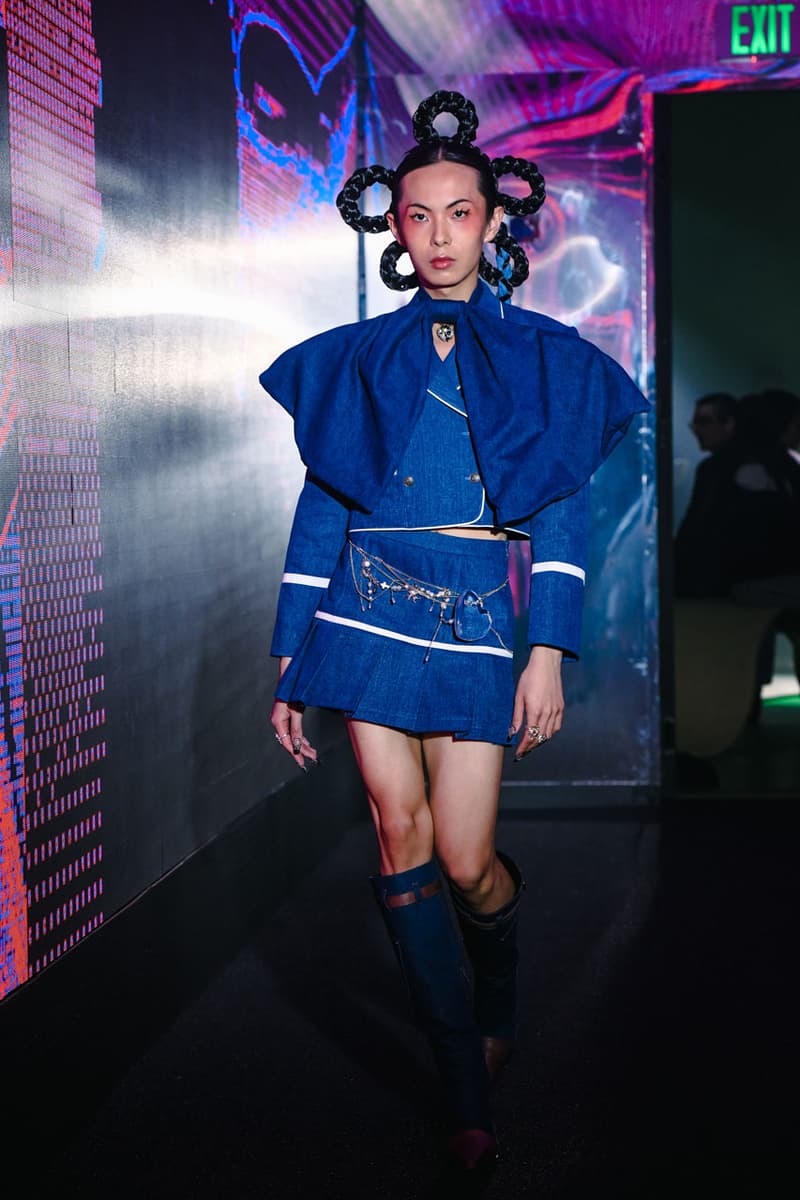 1 of 34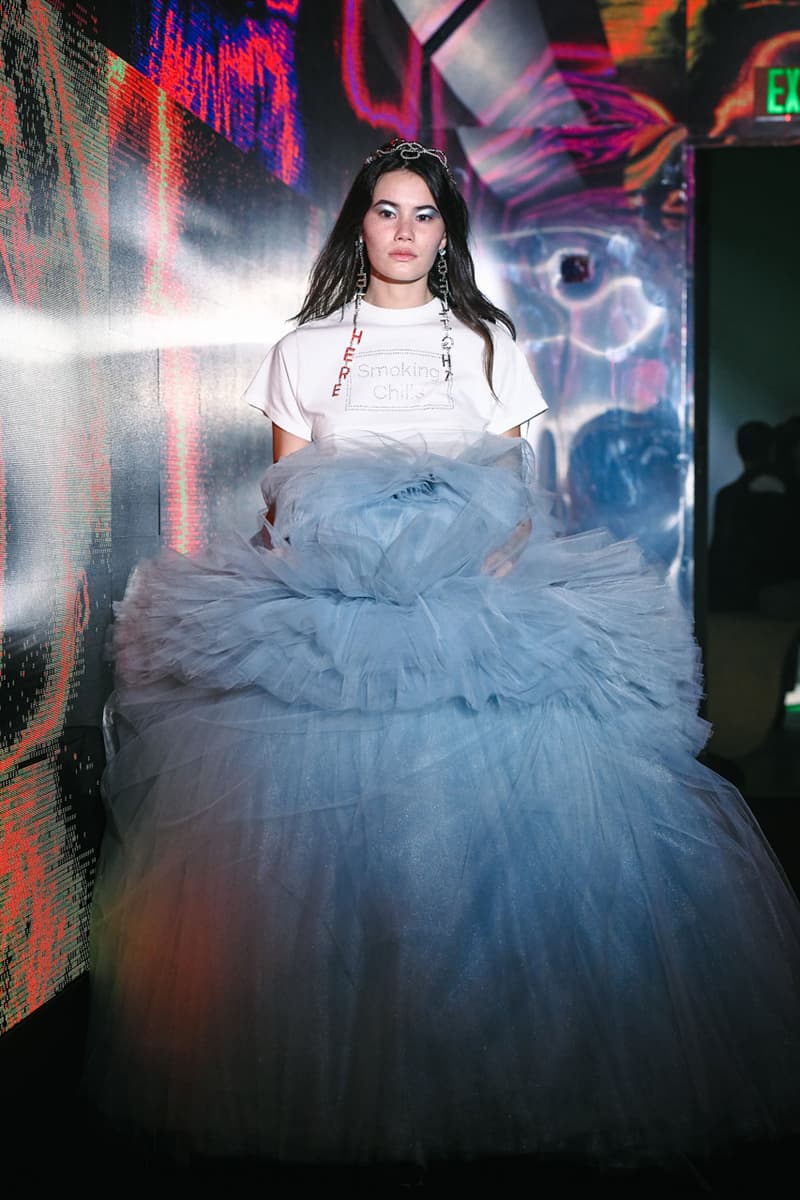 2 of 34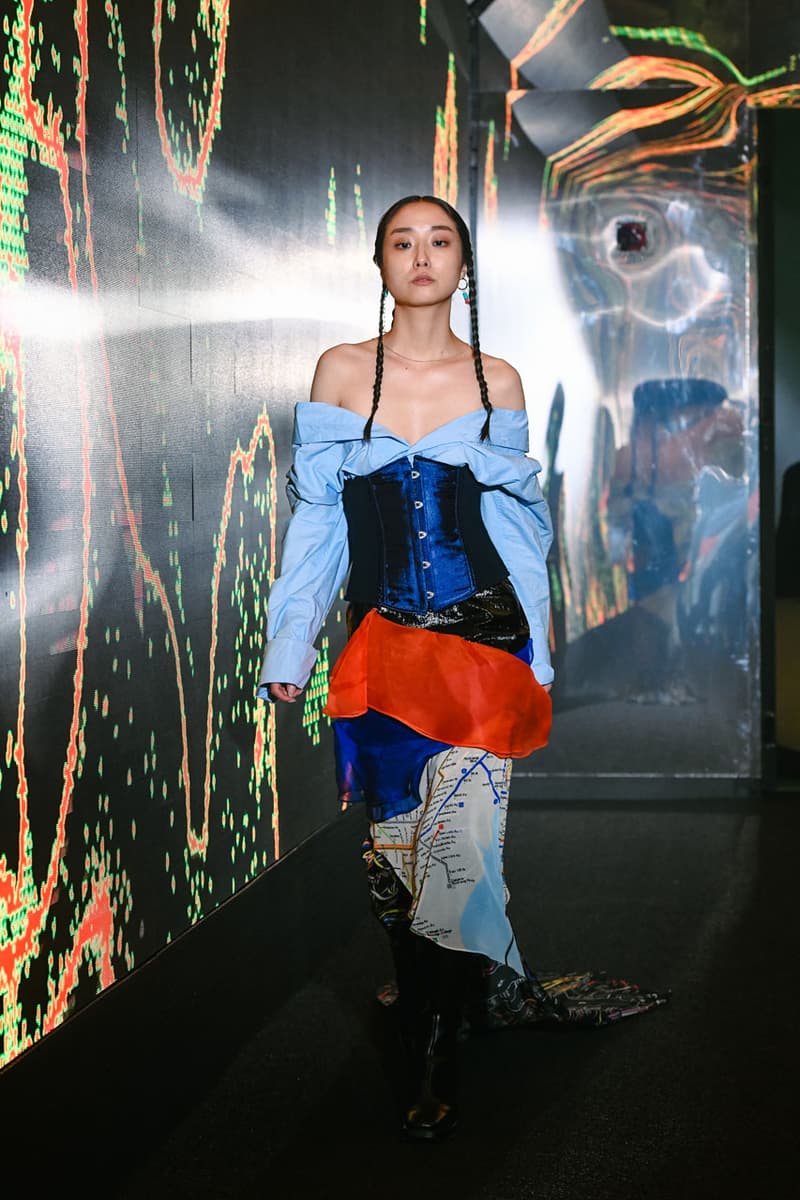 3 of 34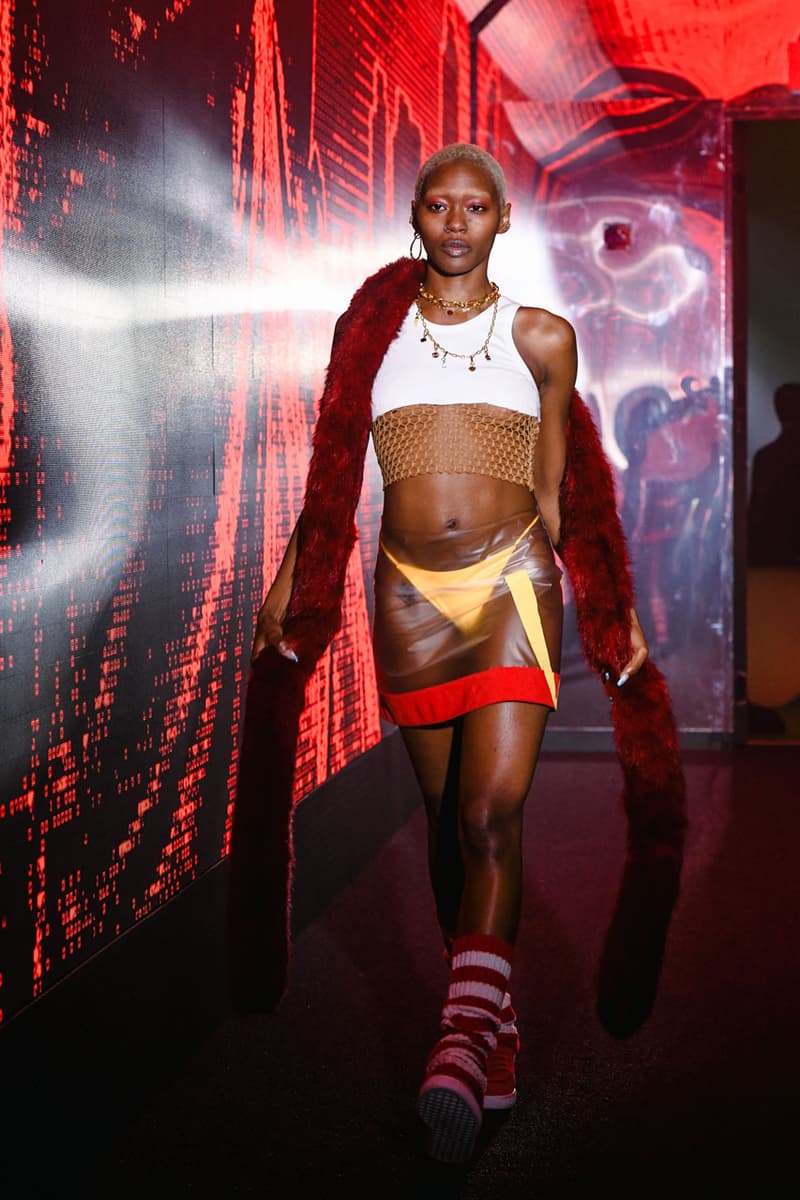 4 of 34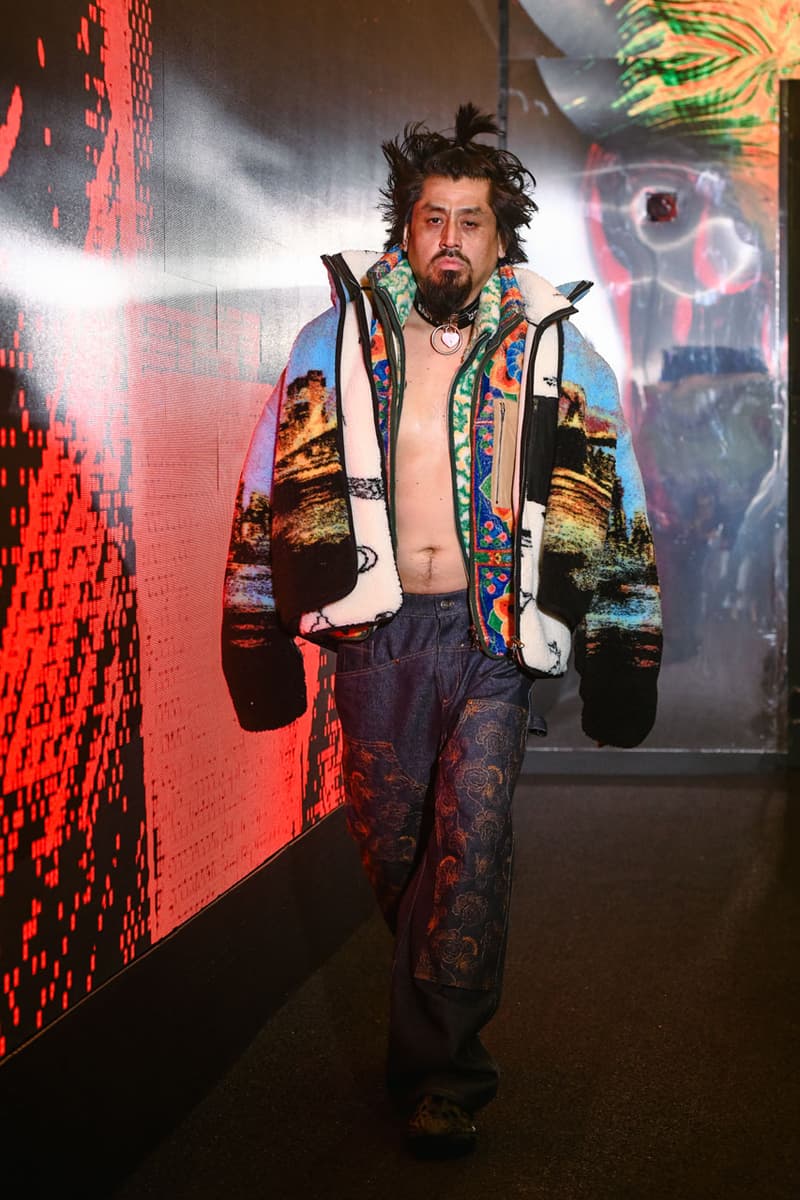 5 of 34
6 of 34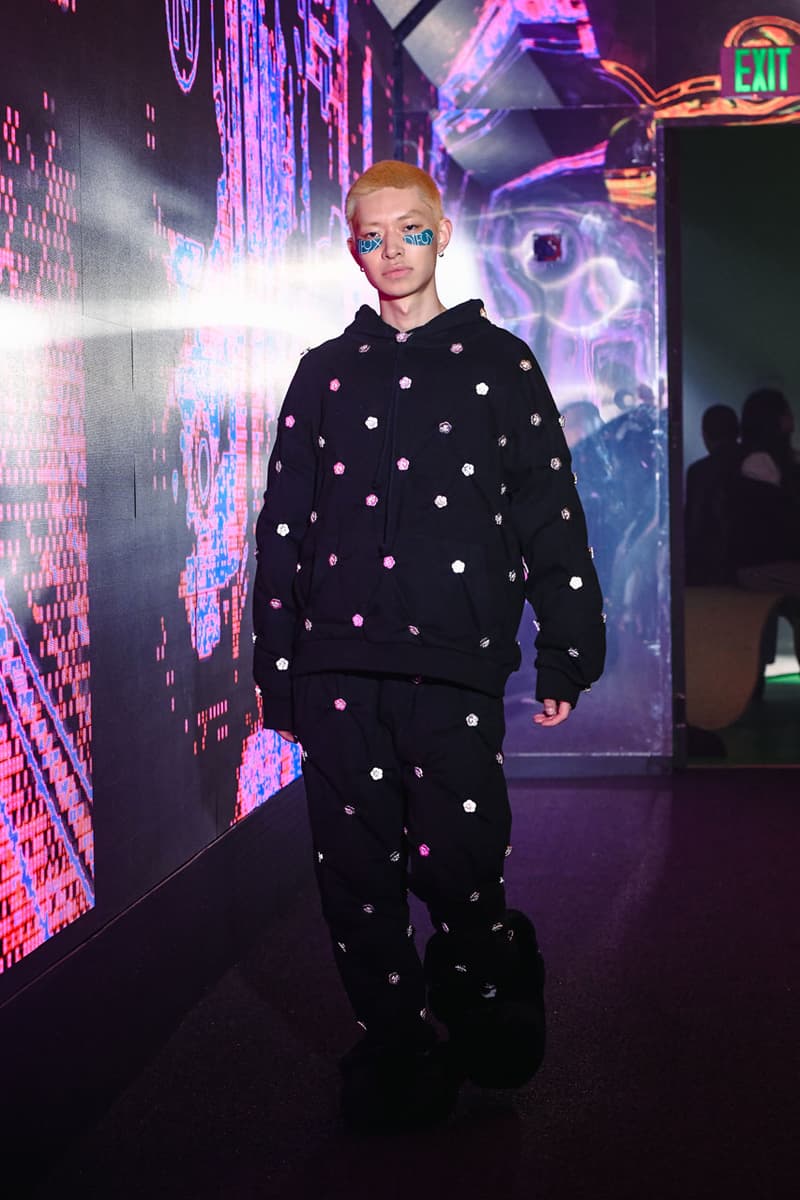 7 of 34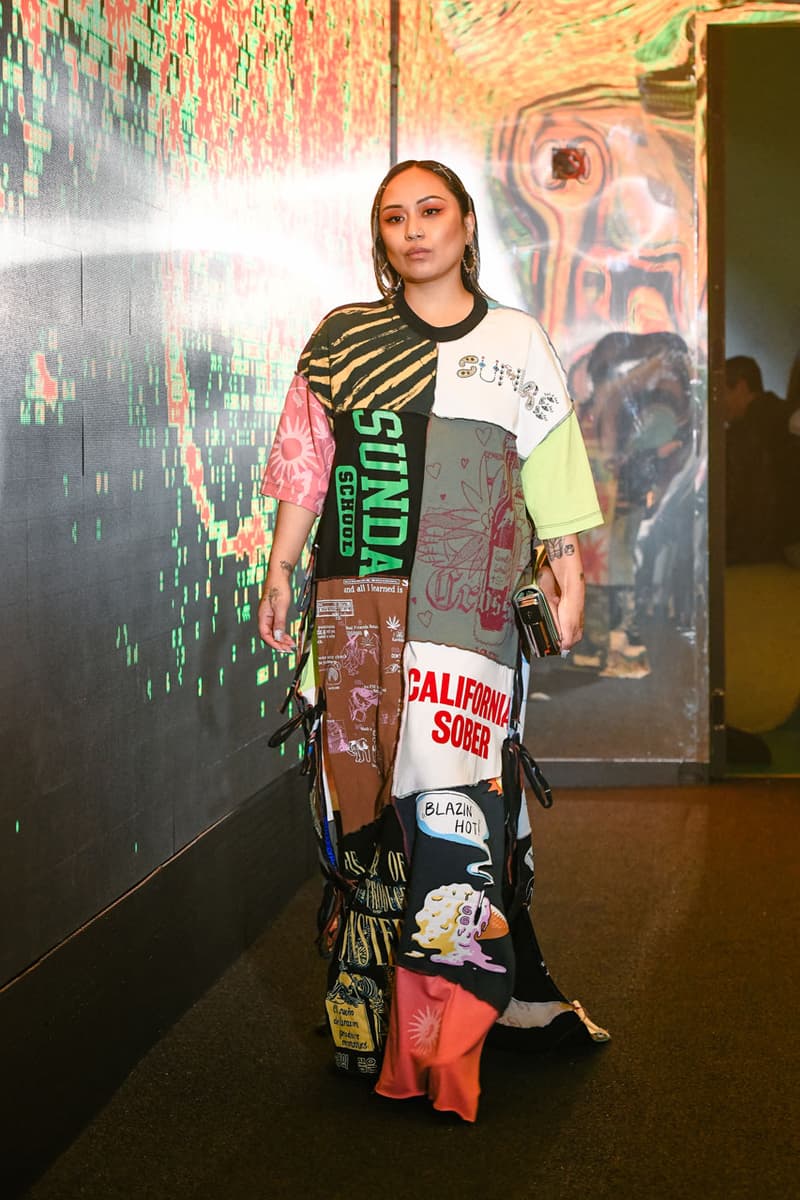 8 of 34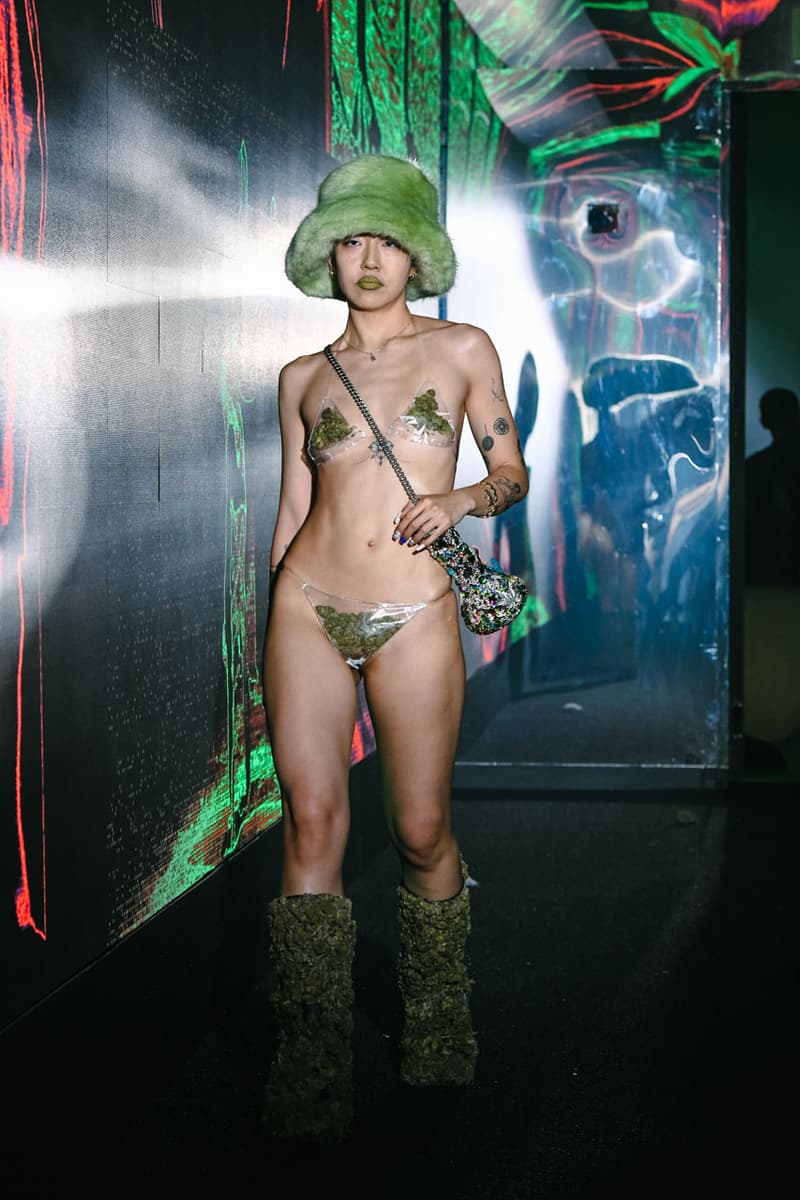 9 of 34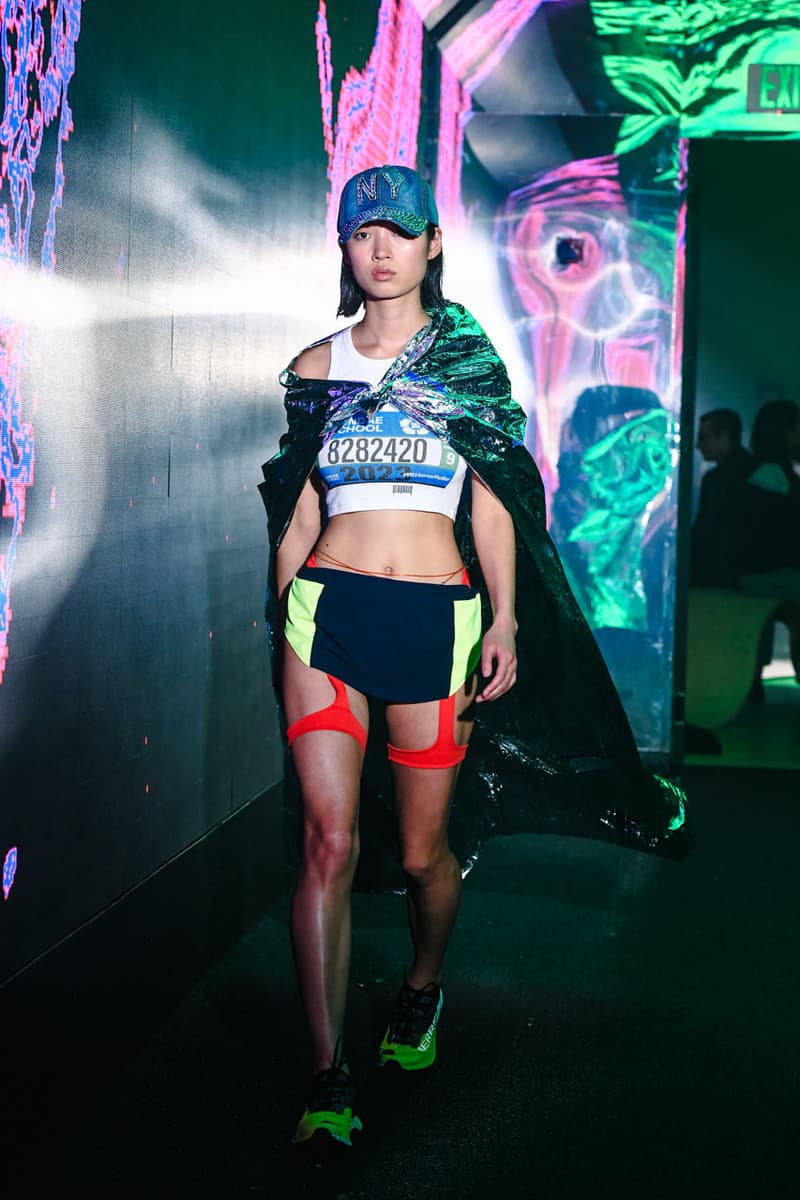 10 of 34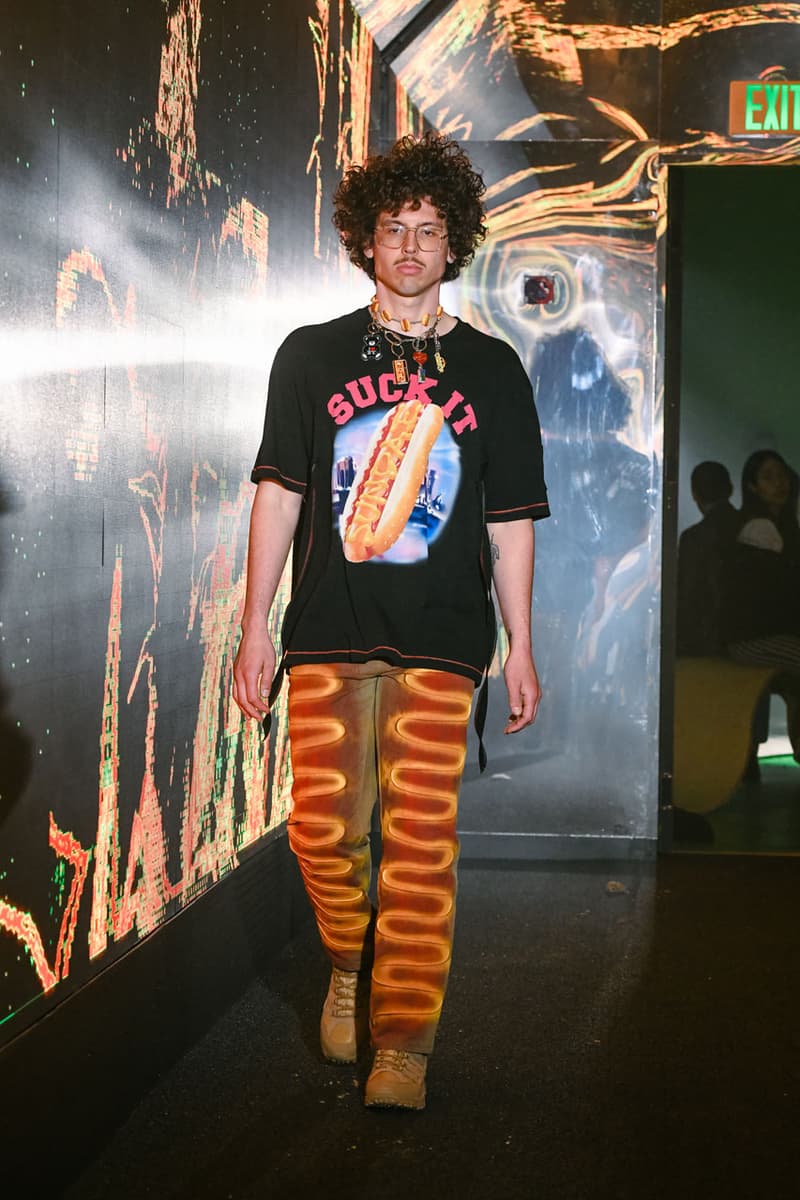 11 of 34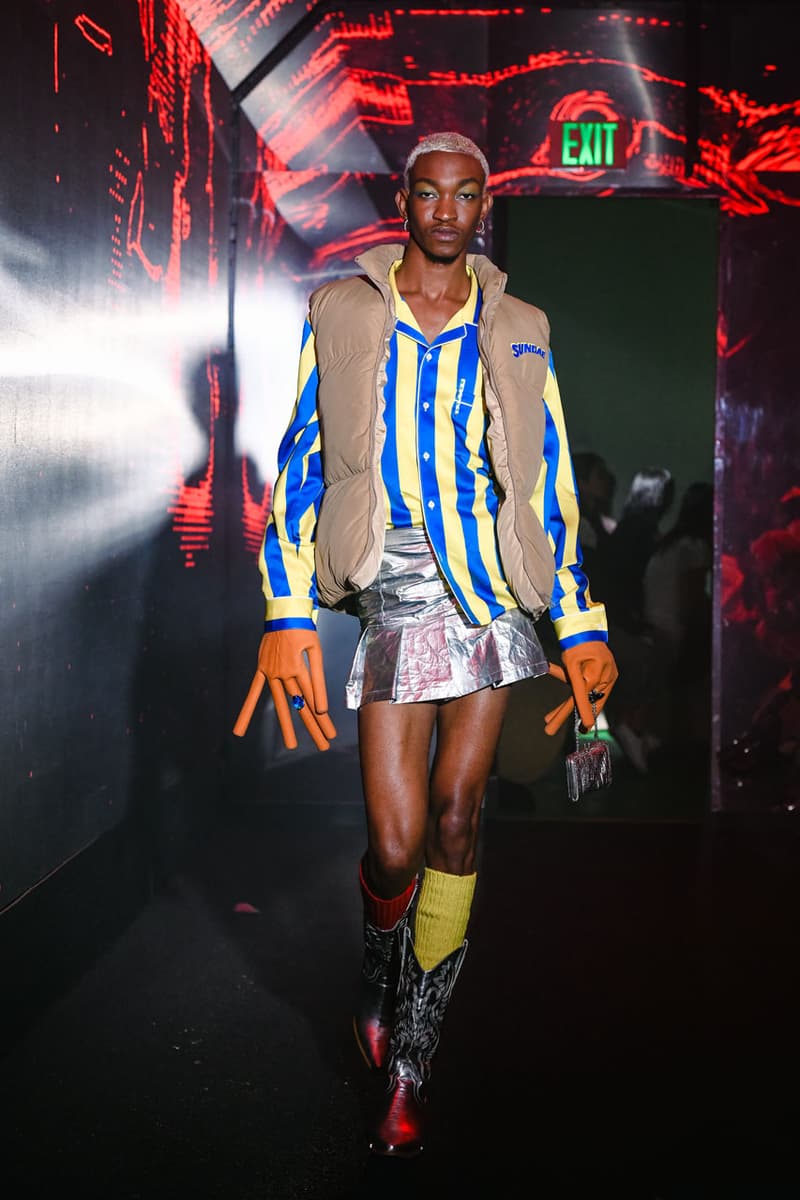 12 of 34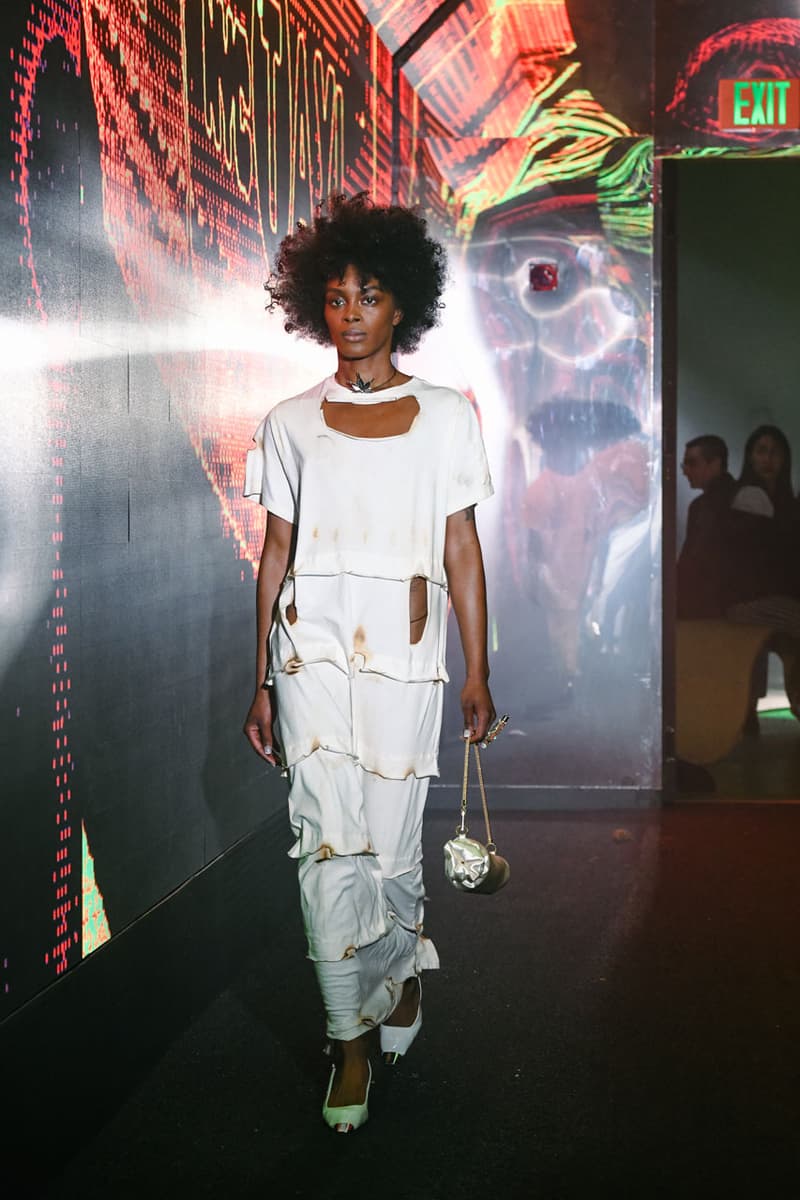 13 of 34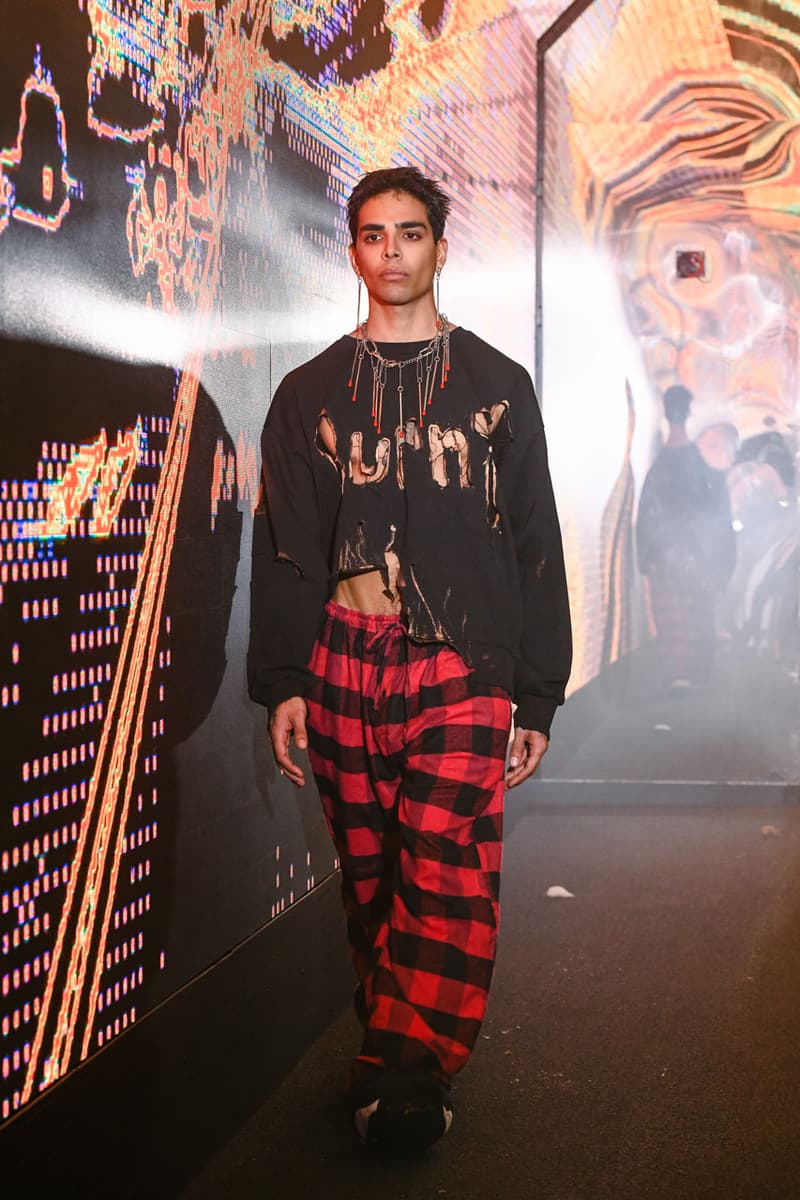 14 of 34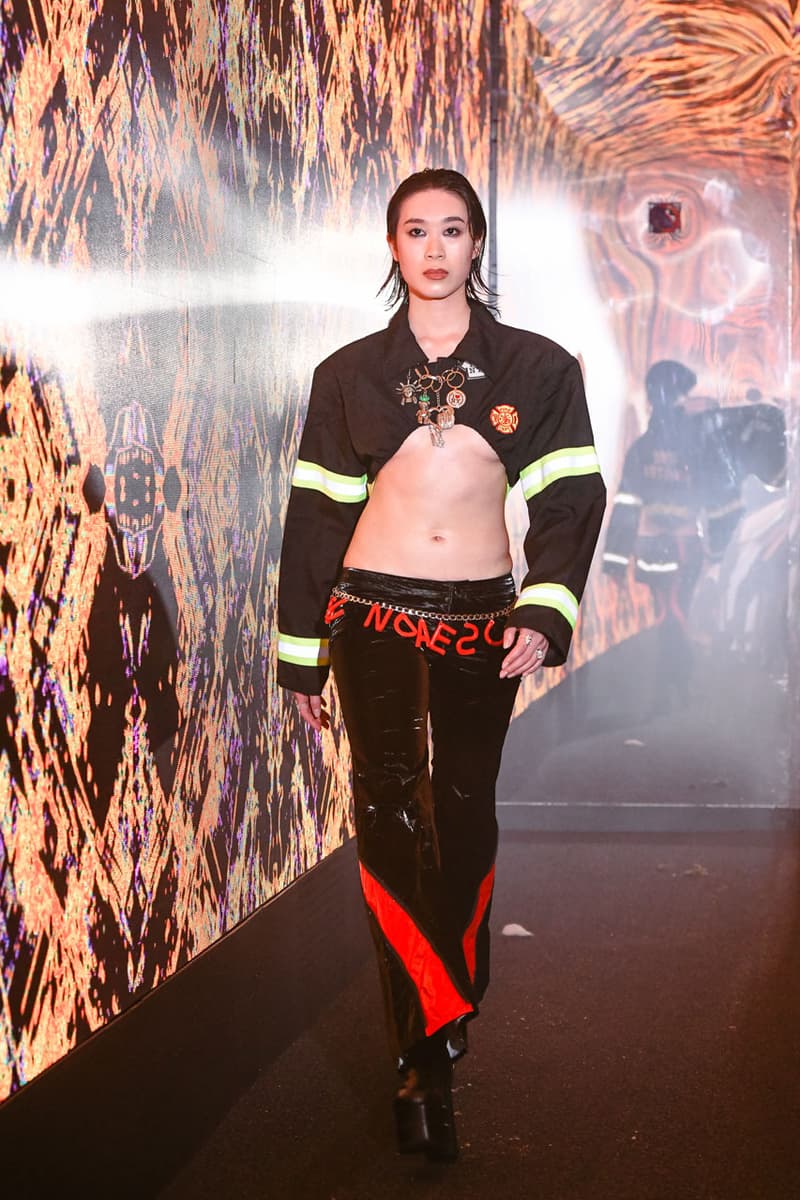 15 of 34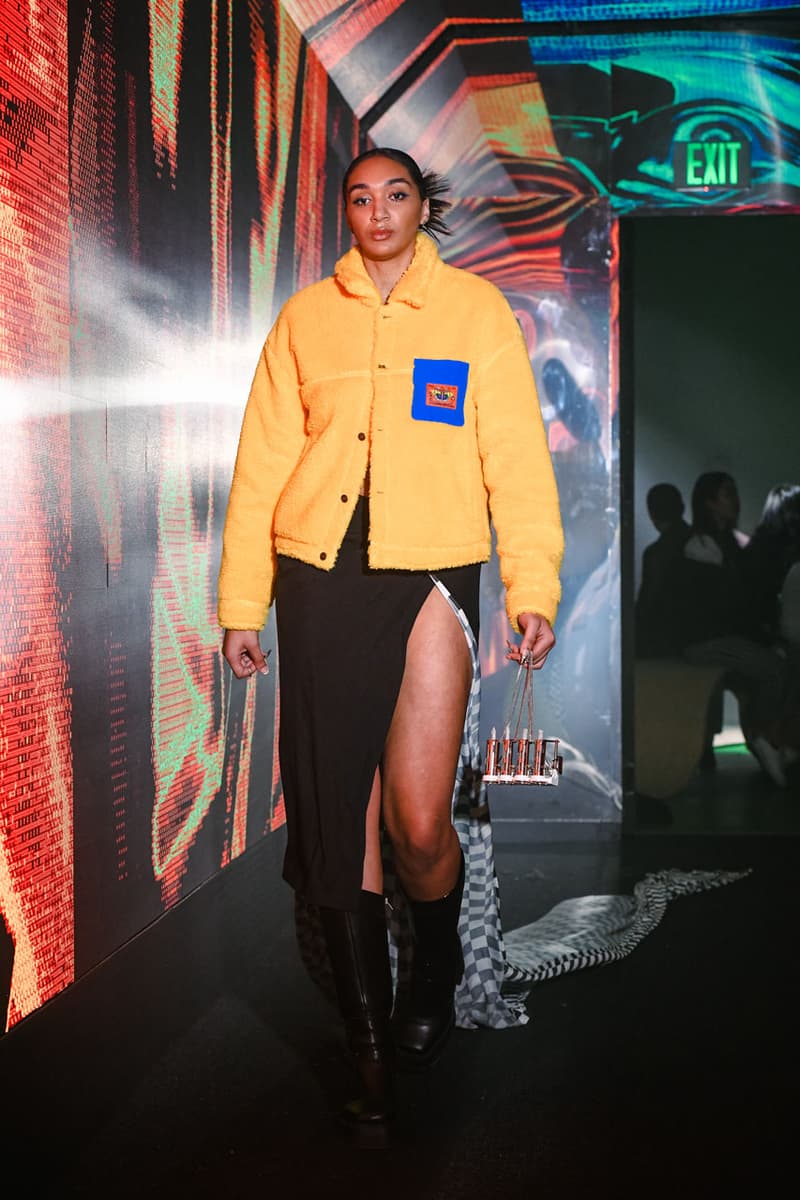 16 of 34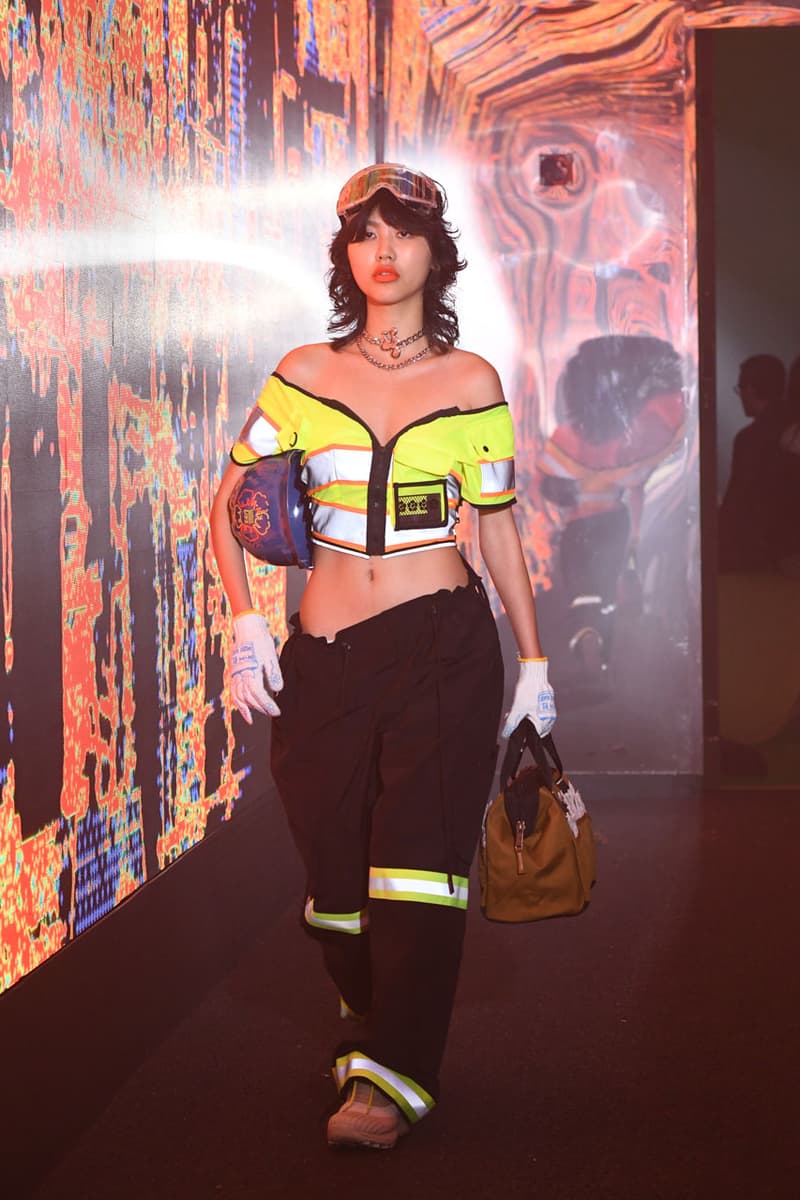 17 of 34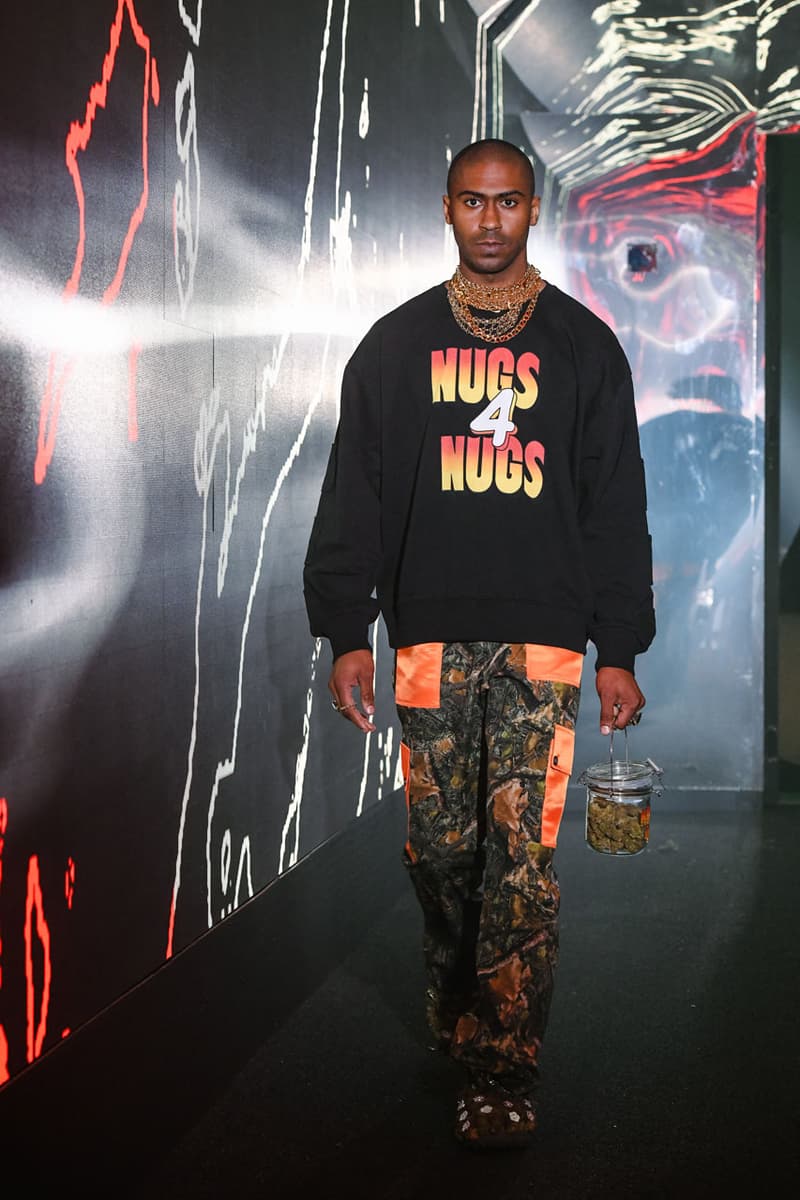 18 of 34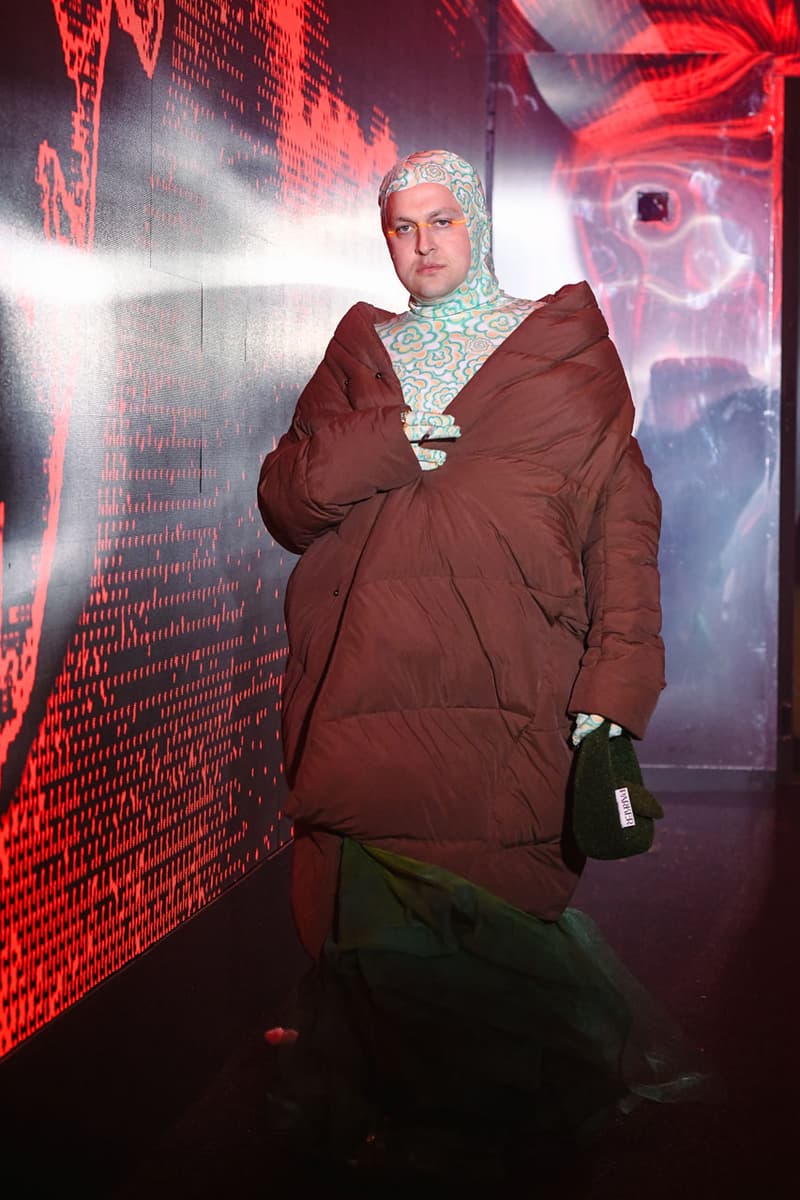 19 of 34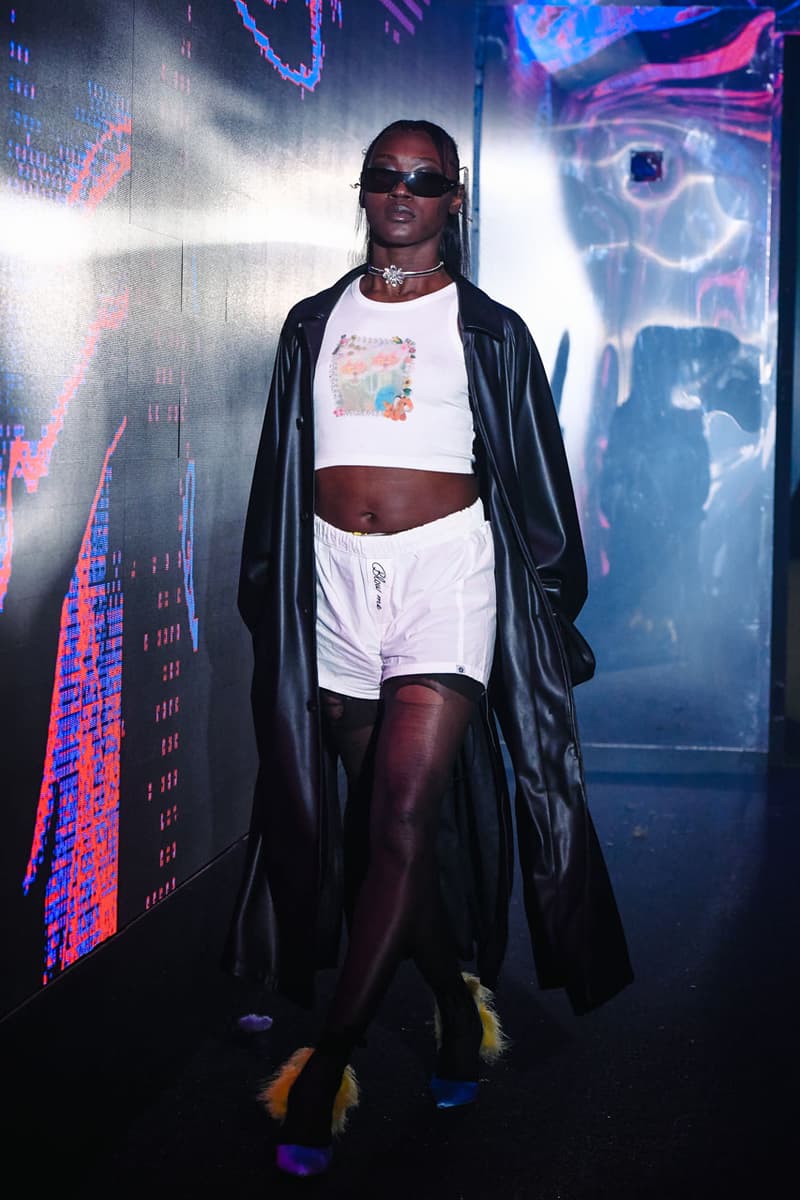 20 of 34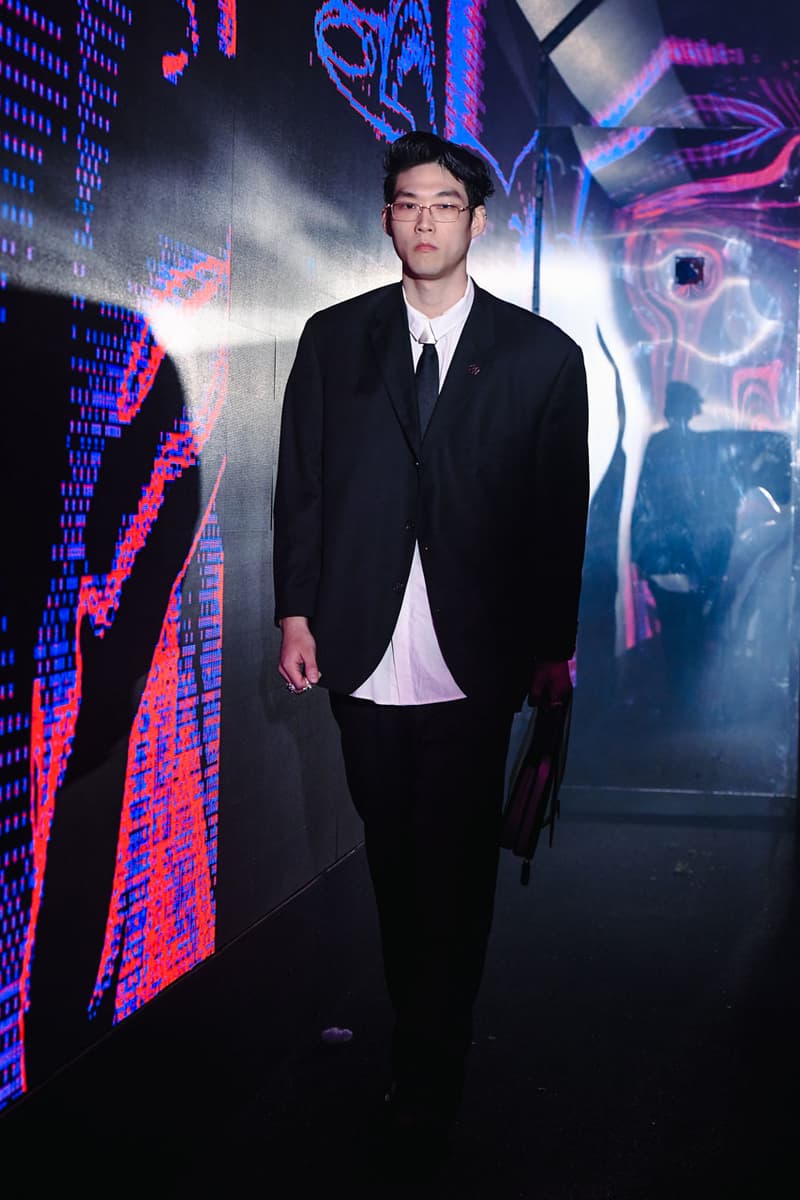 21 of 34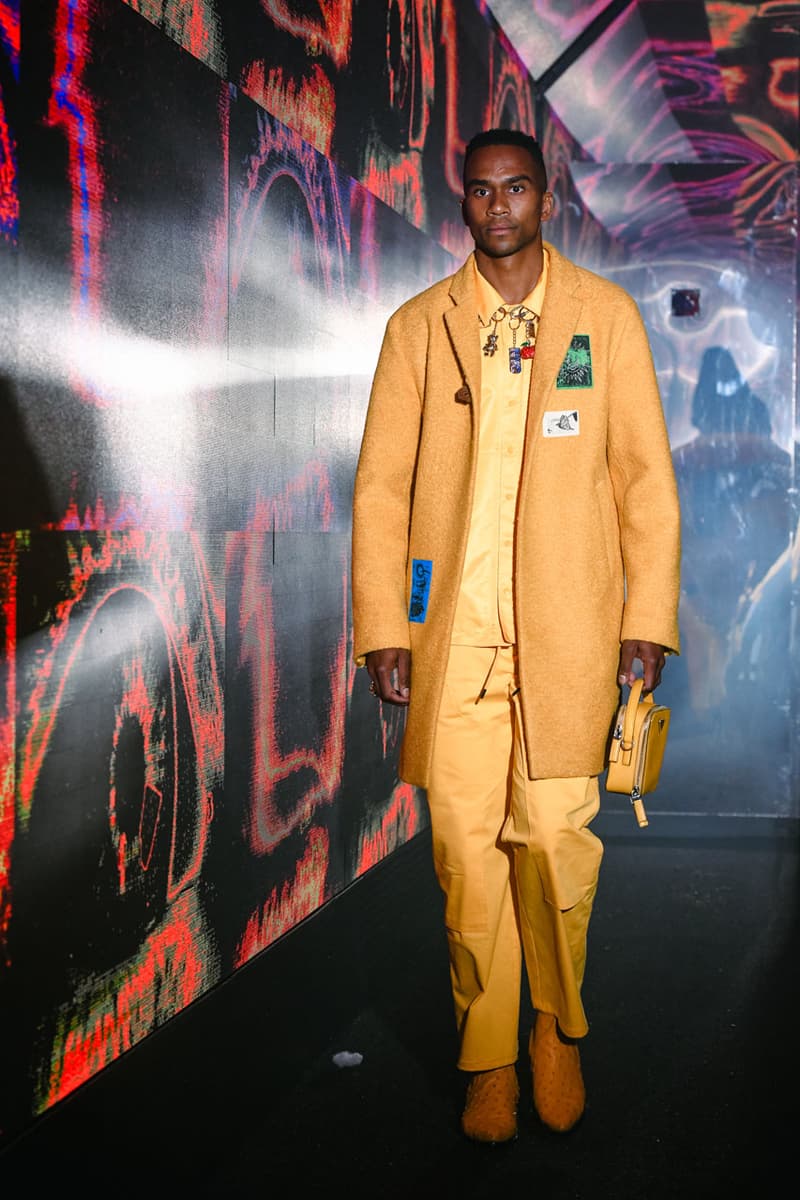 22 of 34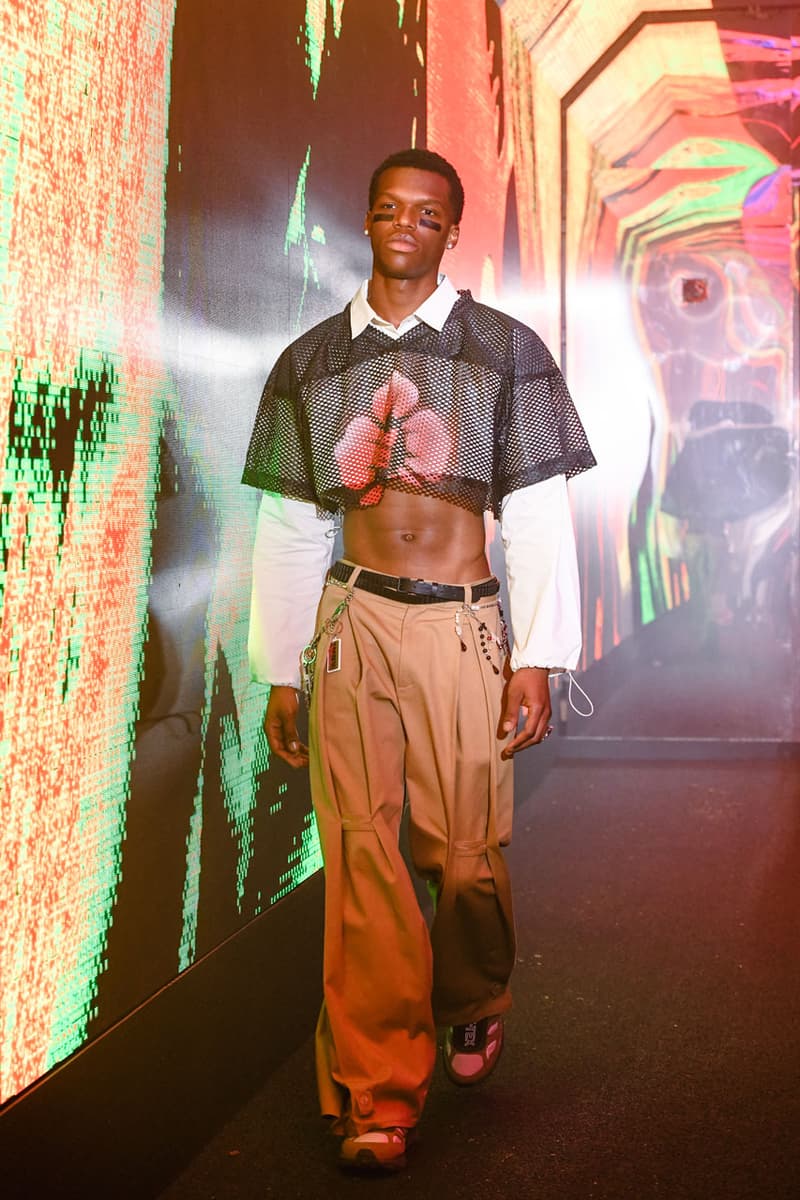 23 of 34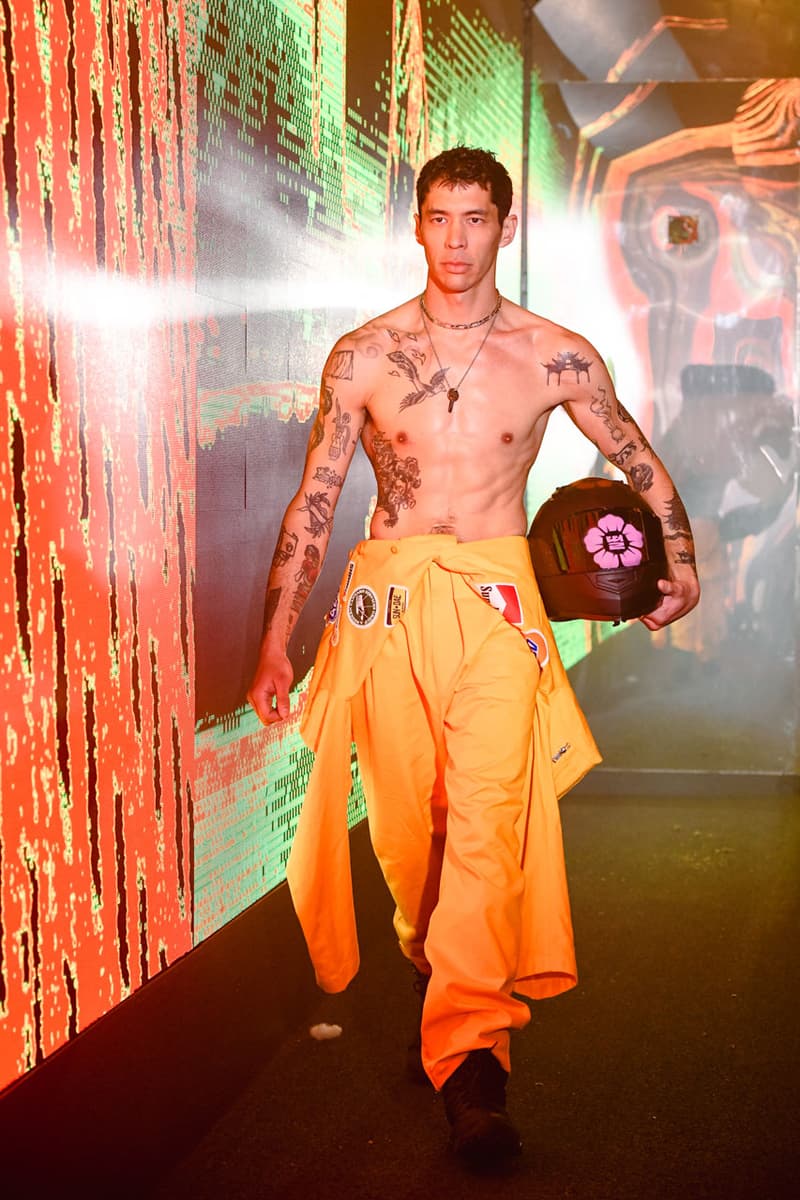 24 of 34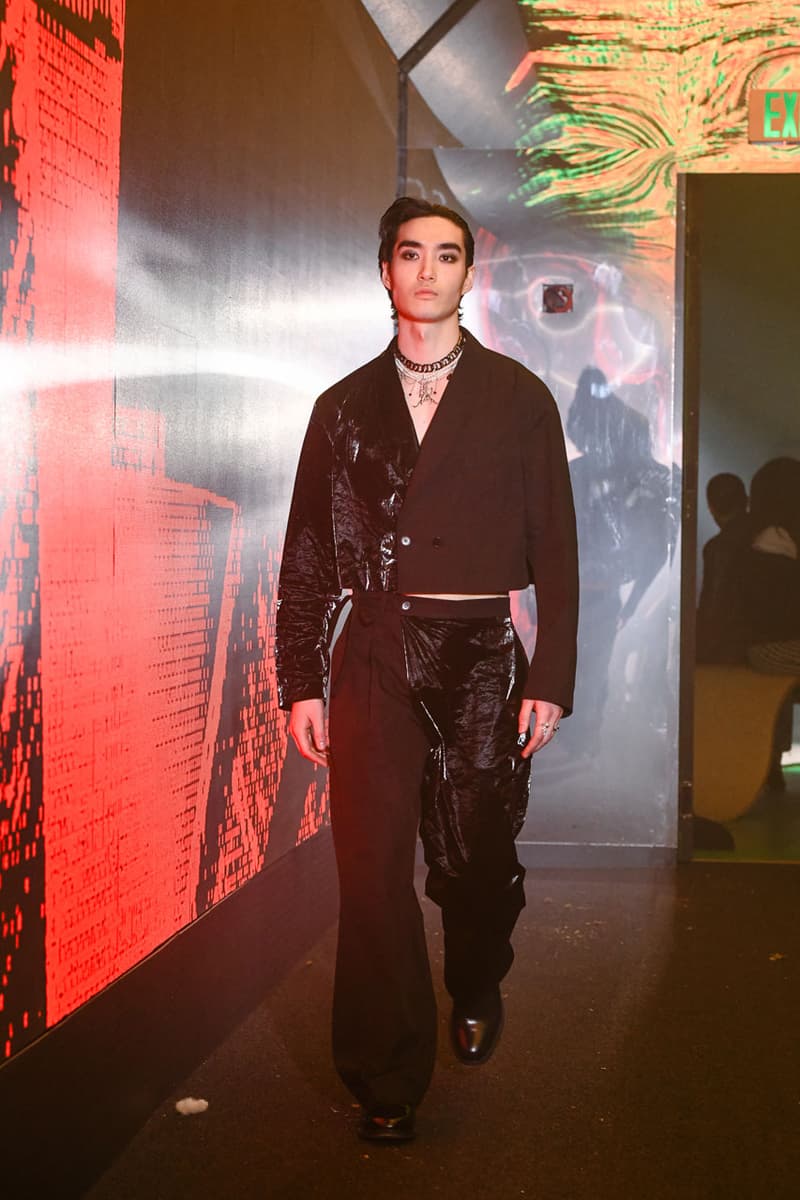 25 of 34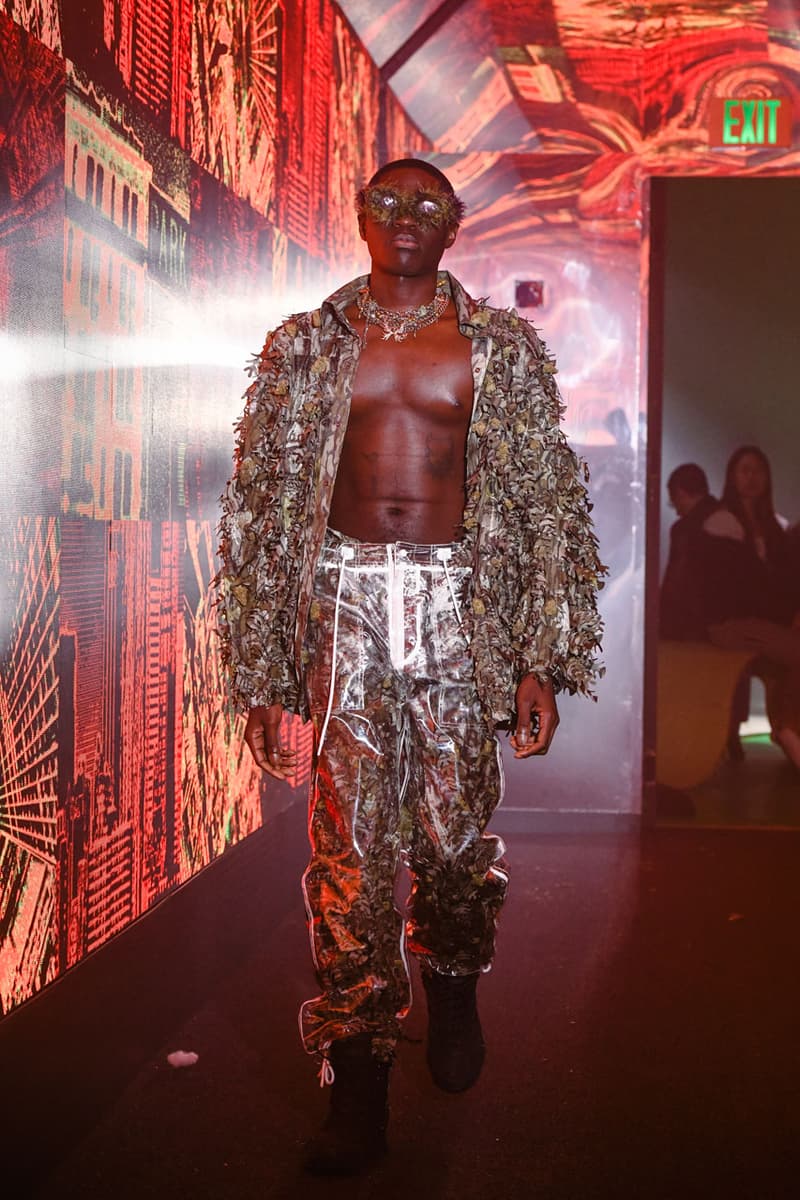 26 of 34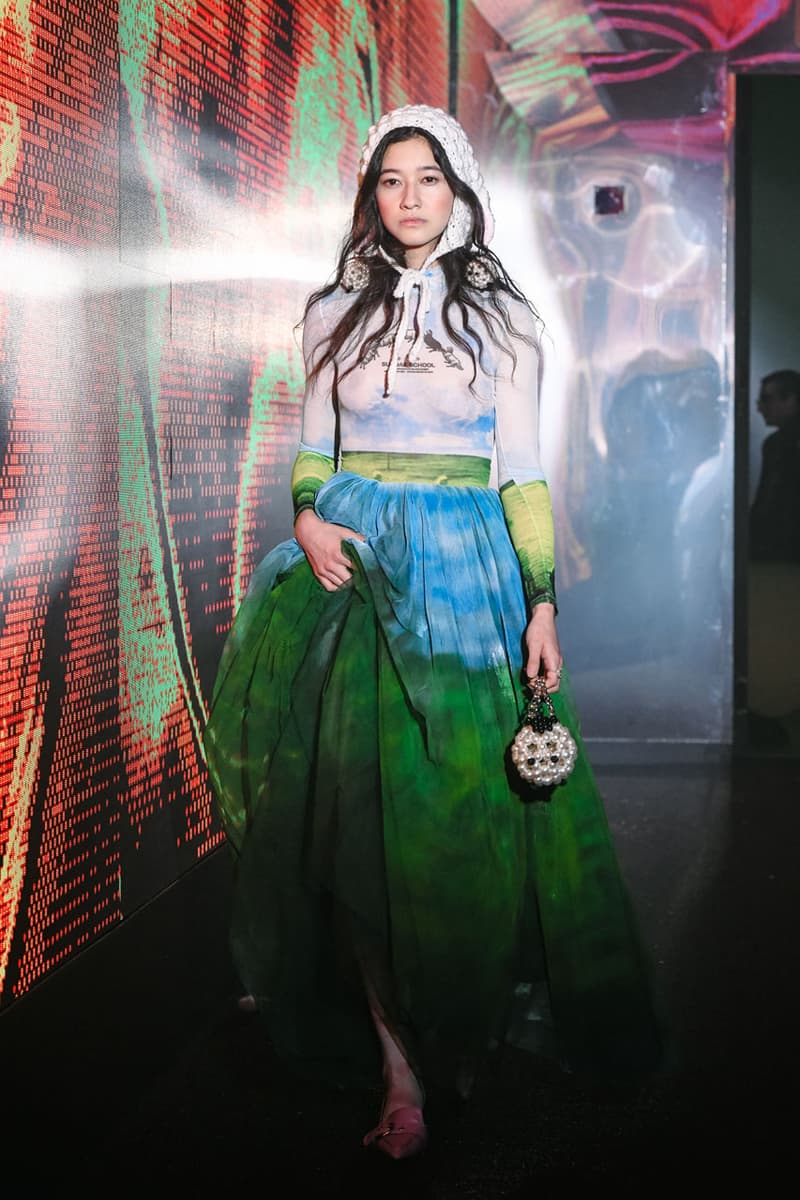 27 of 34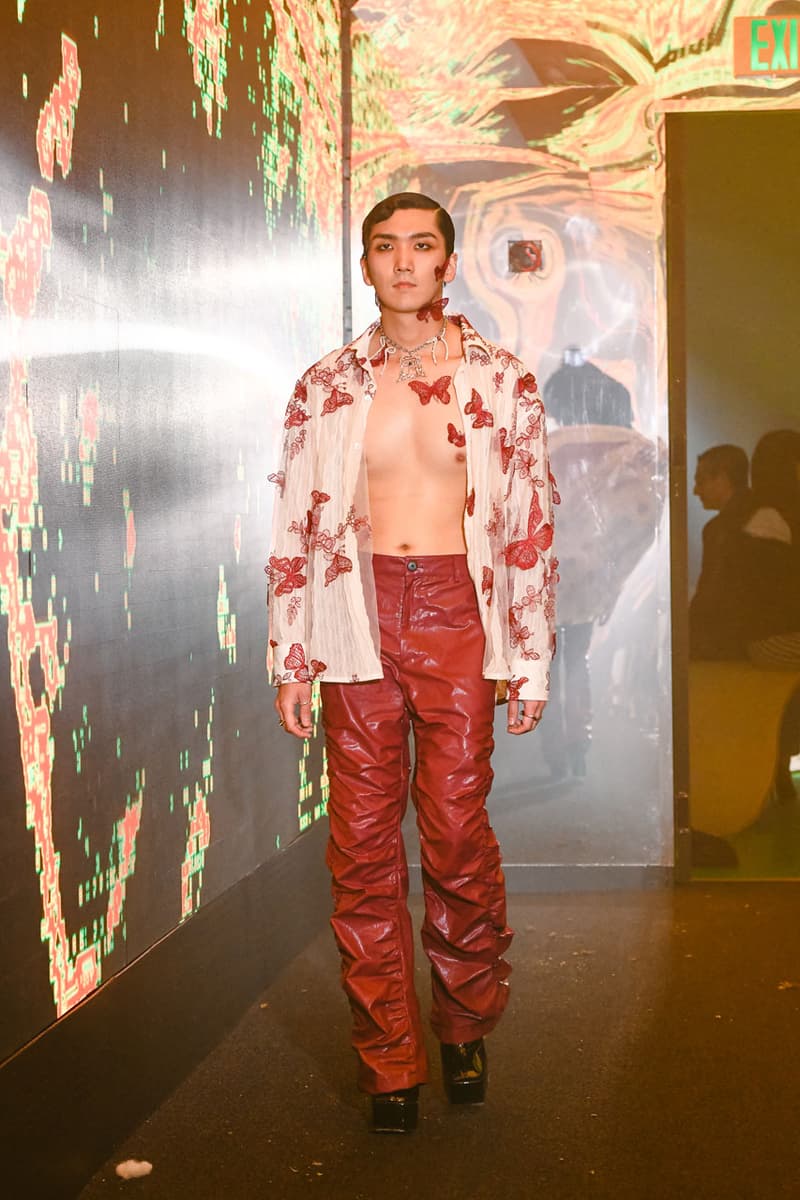 28 of 34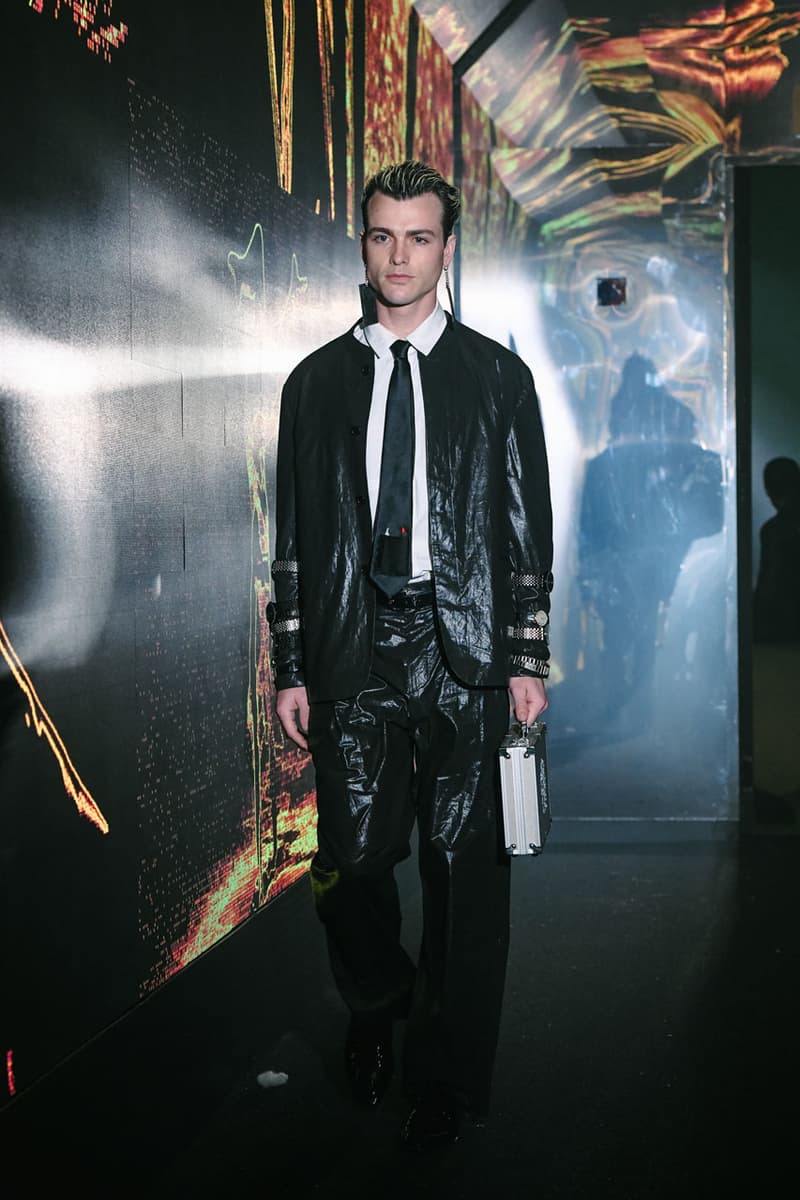 29 of 34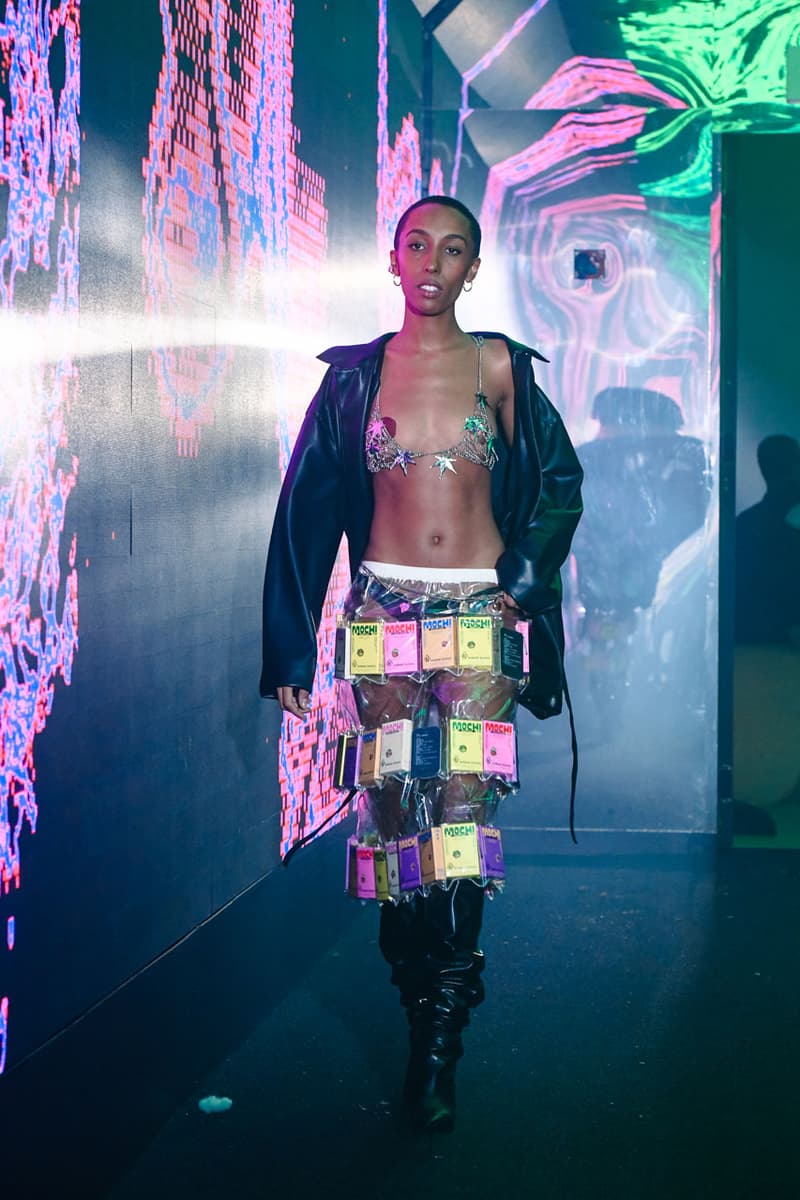 30 of 34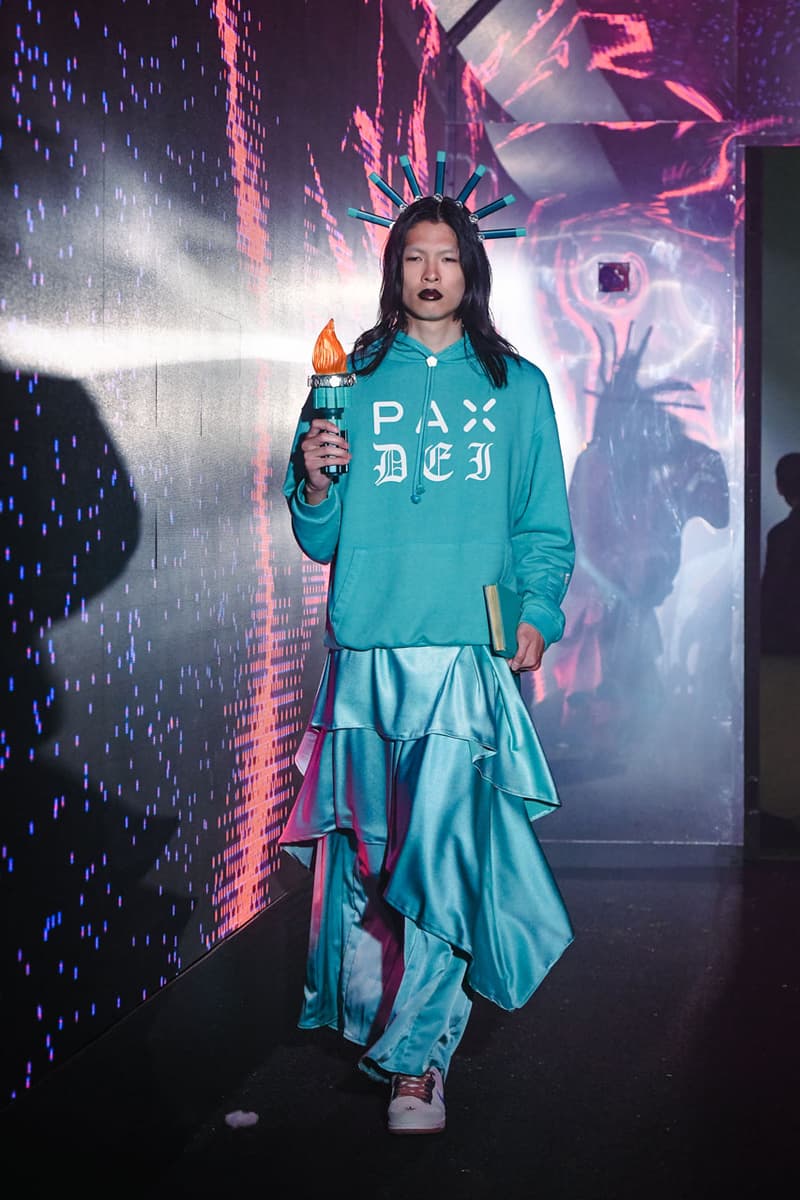 31 of 34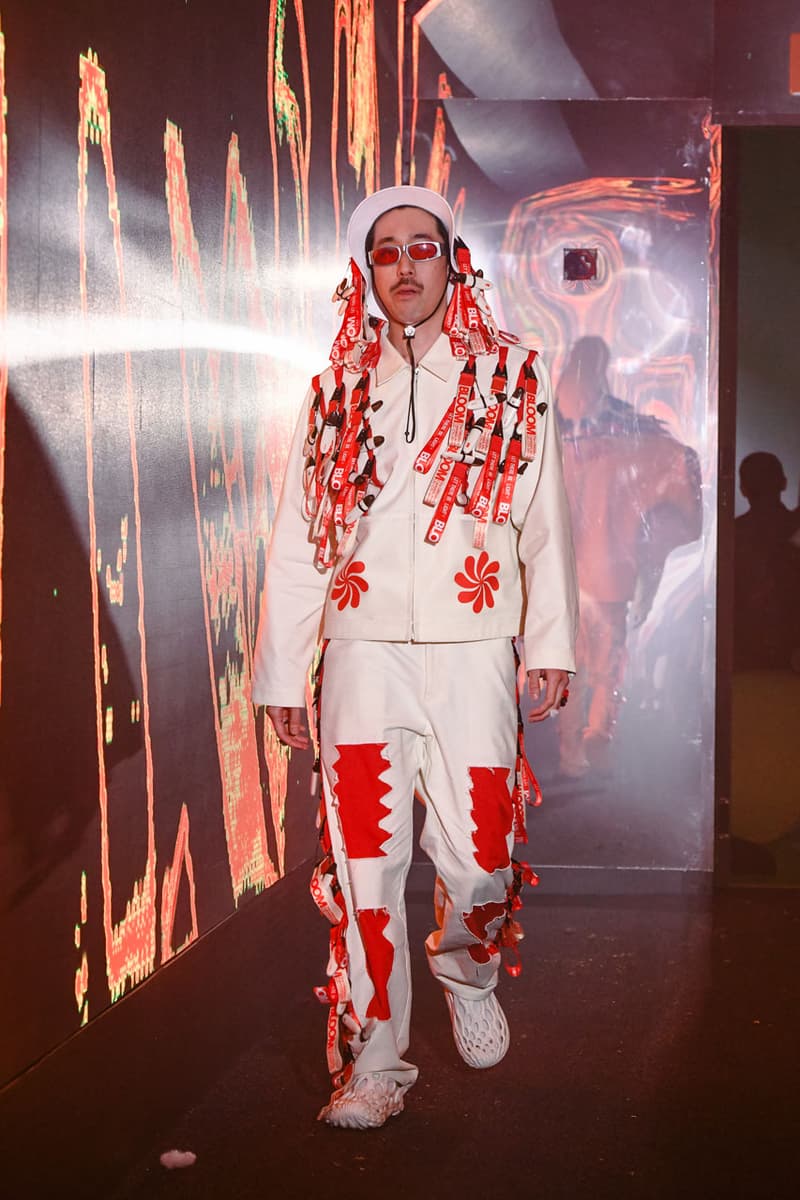 32 of 34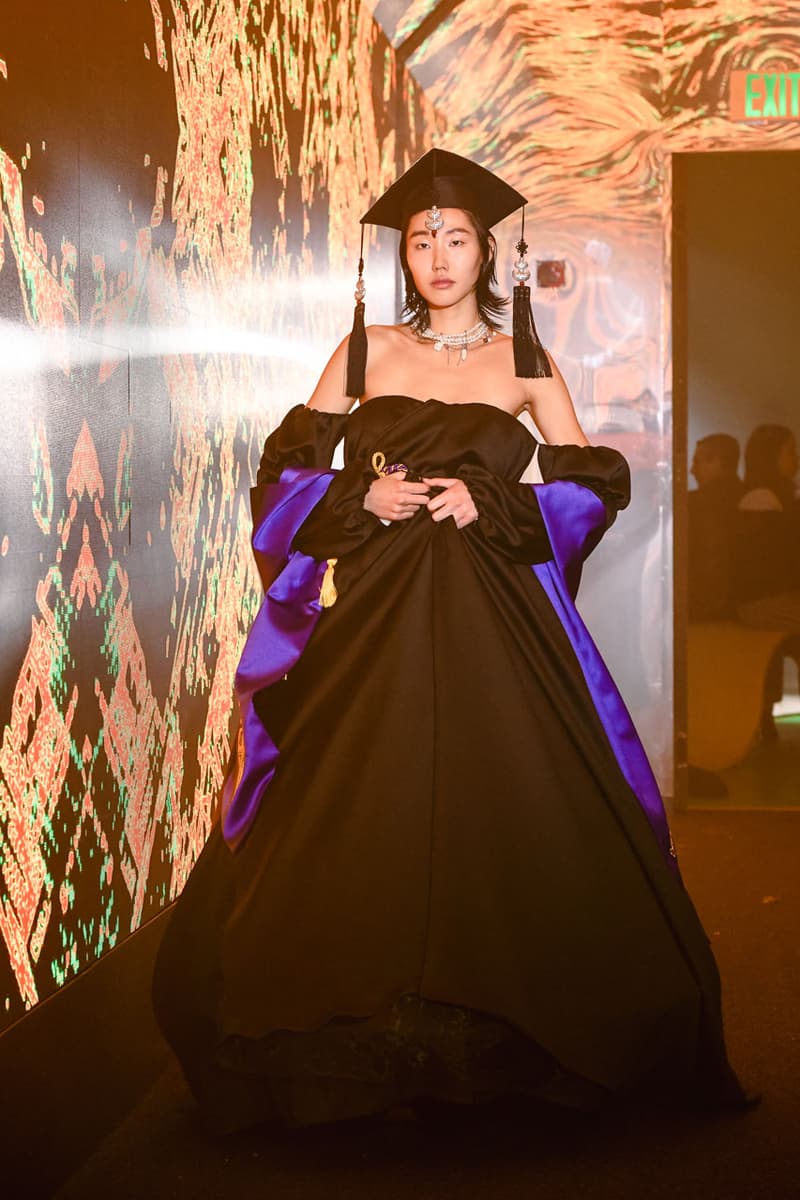 33 of 34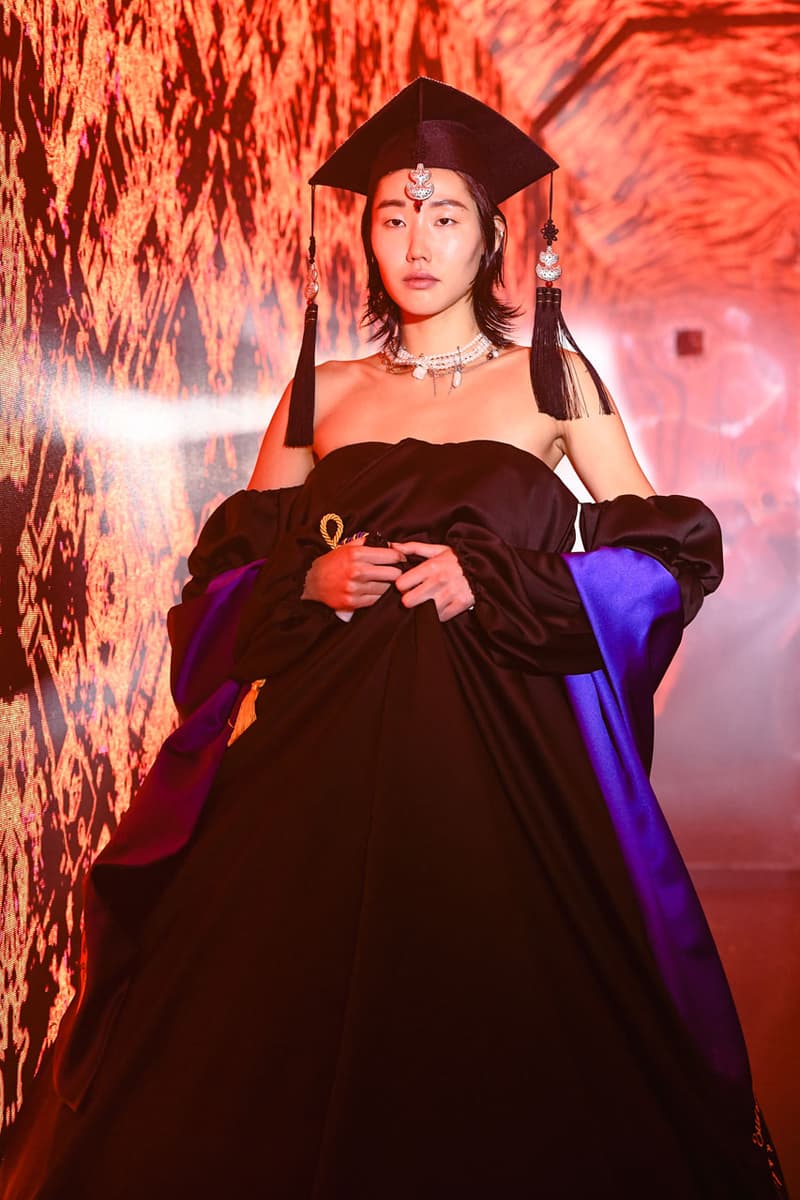 34 of 34
On the evening of April 20, "smokewear" label Sundae School fittingly took over The House of Cannabis in NYC's Soho neighborhood to stage its first-ever runway show — during New York's first legal 4/20 celebration. Under an ominous cloud of fog, founder and creative director Dae Lim unrolled his latest slate of streetwear joints, in a collection titled, "Let There Be Light."
The designer calls the line "cannabis couture," a descriptor to denote its bespoke actualization of the "many ways that New Yorkers, and only New Yorkers, find their 'light' in different avenues of life." Crafted by Sundae School's all-Korean design team, the range spanned a spectrum of the various phases — or "highs" — in the city that never sleeps. Among them, fashionable iterations of a luminous Statue of Liberty, a foil-clad NYC marathon runner, a "Depop link in bio girl" and a Wall Street trash bag dispensed onto the walkway.
Across the collection, silhouettes looked to juxtapose the brand's streetwear mentality with cannabis culture. The "Blunt Puffer," worn by Chris Klemens, for example, boasted a diagonally-quilted construction and draped over a broccoli-printed morph suit. The "Prospect Park Ghillie Suit," meanwhile, entered camouflage mode with real cannabis flowers sewn onto its exterior face. Graphics referenced New York's defining details, from hot dog stands in Times Square to construction posts in Williamsburg.
Elsewhere, the line championed Sundae School's Korean roots, sourcing inspiration from traditional garments like the hanbok. In the finale, Lim revealed a graduation gown, inspired by Hanbok Chima (한복치마), paying tribute to the Korean women who raised the brand's team and paved the way for their creative endeavors. Overall, it was a celebration of the kush-loving brand's history and of New York City's high life.
Peruse Sundae School's "Let There Be Light" collection in the gallery above.
DISCLAIMER: We discourage illegal cannabis consumption. Please be mindful of your local rules and laws on the use of marijuana.
In more fashion news, COMME des GARÇONS and BAPE joined forces on a new Spring/Summer 2023 collaboration.