Under Armour's NYC Pop-Up for its New SlipSpeed Colorways Was Complete With Personalization Stations and Popsicle Treats
UA welcomed new SlipSpeed offerings with a giant sculpture and live art from GLOSSBLACK.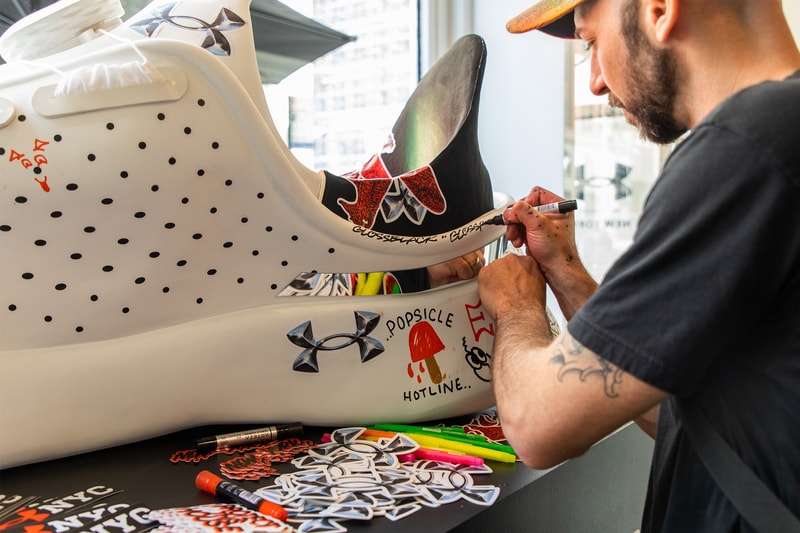 1 of 22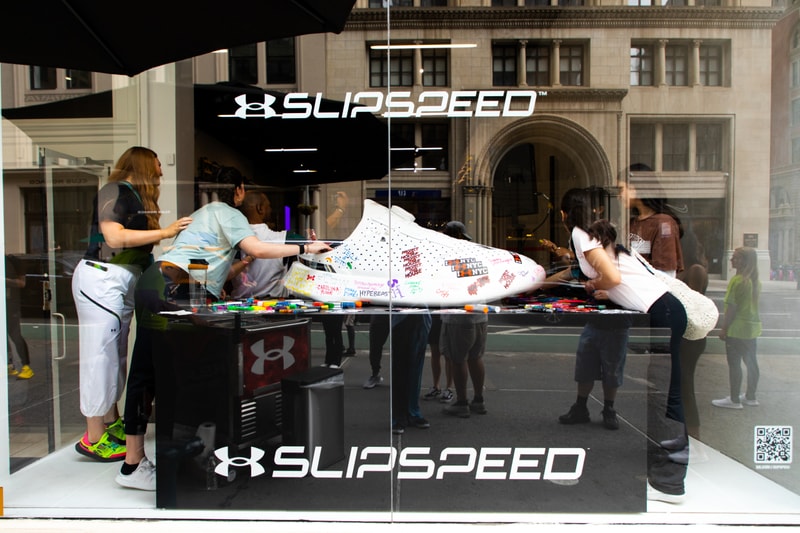 2 of 22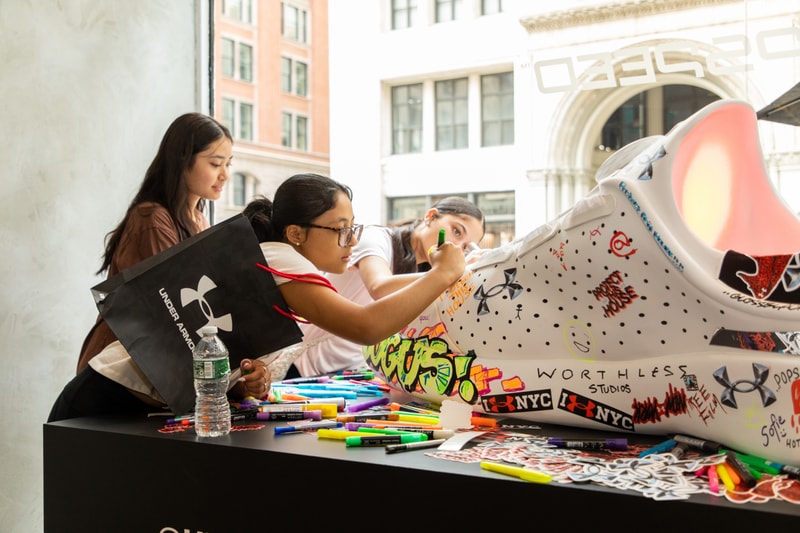 3 of 22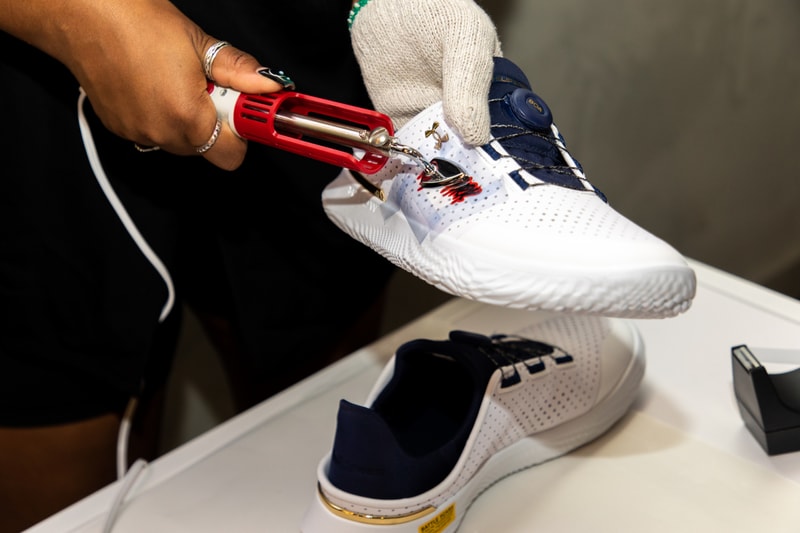 4 of 22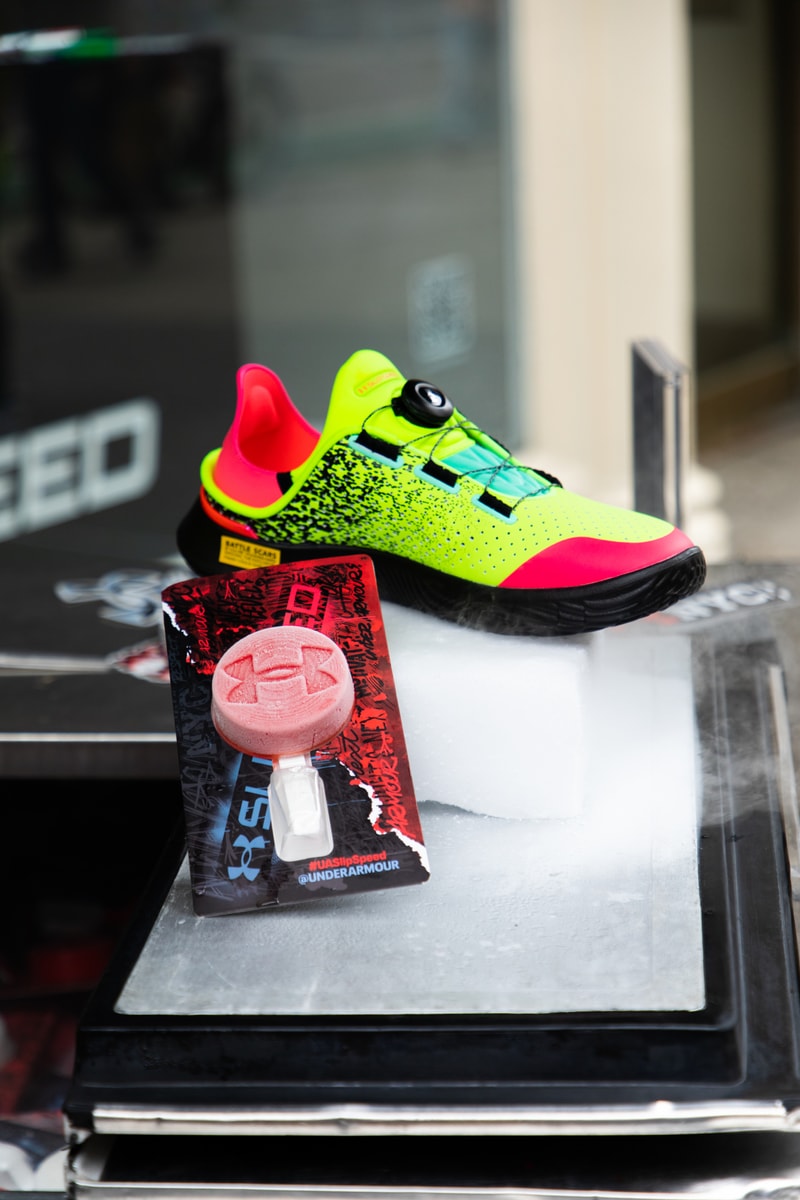 5 of 22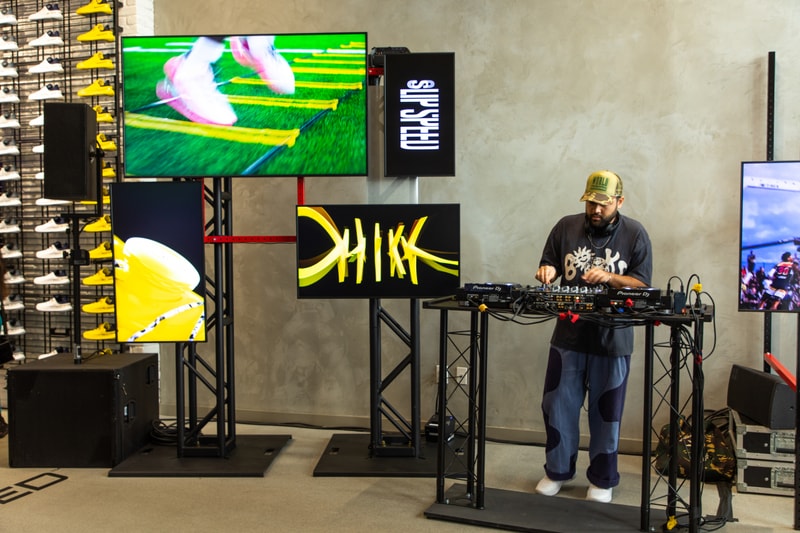 6 of 22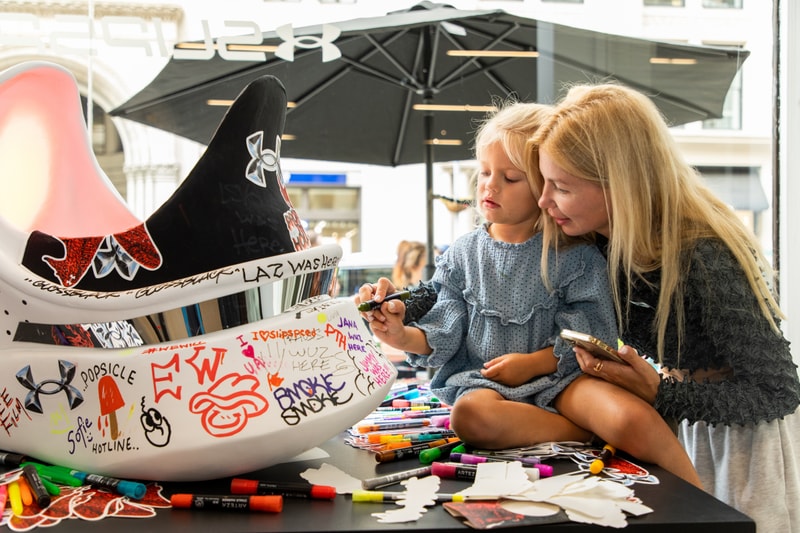 7 of 22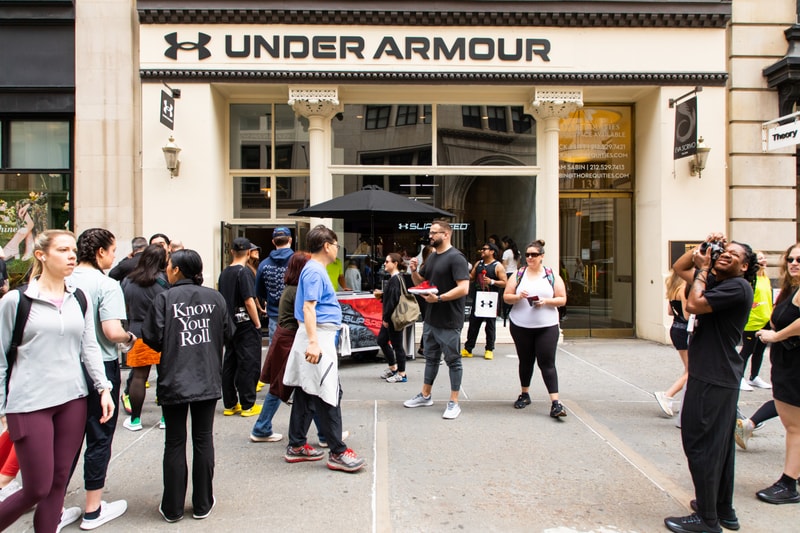 8 of 22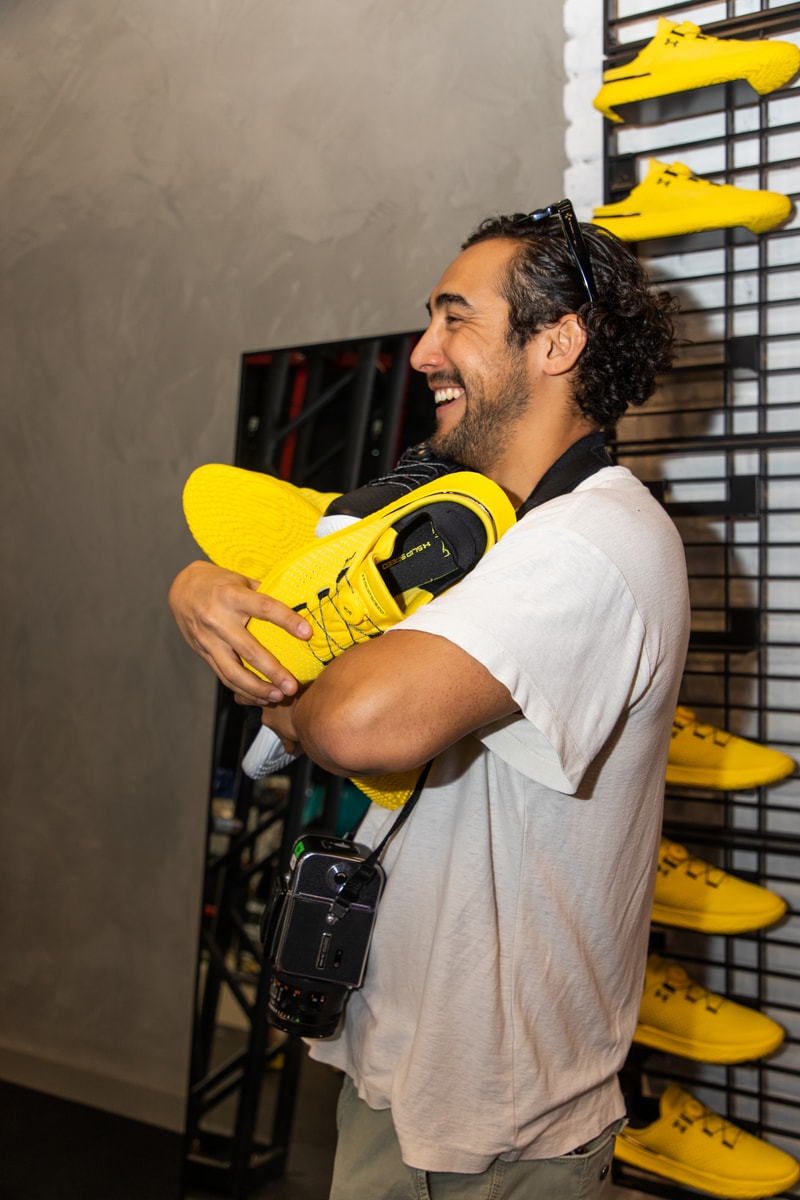 9 of 22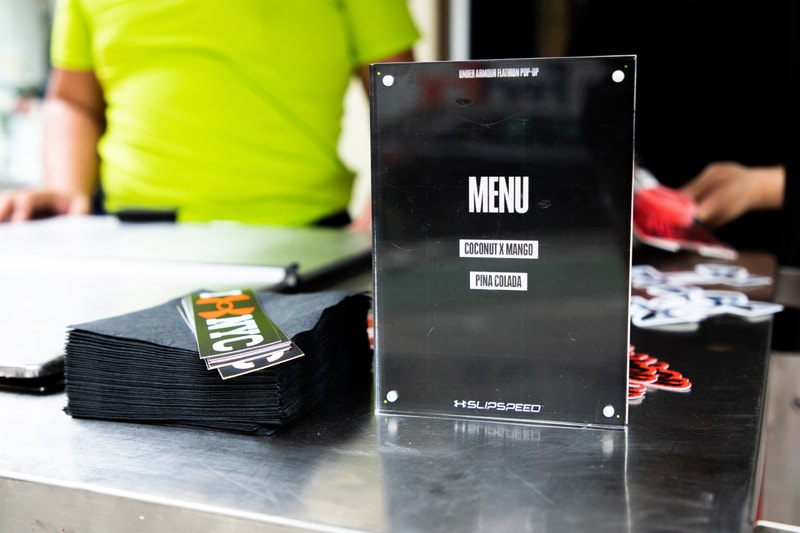 10 of 22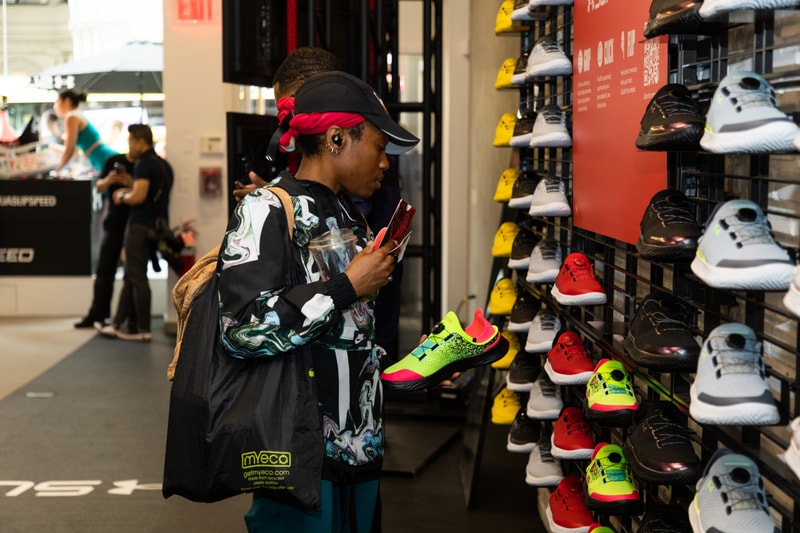 11 of 22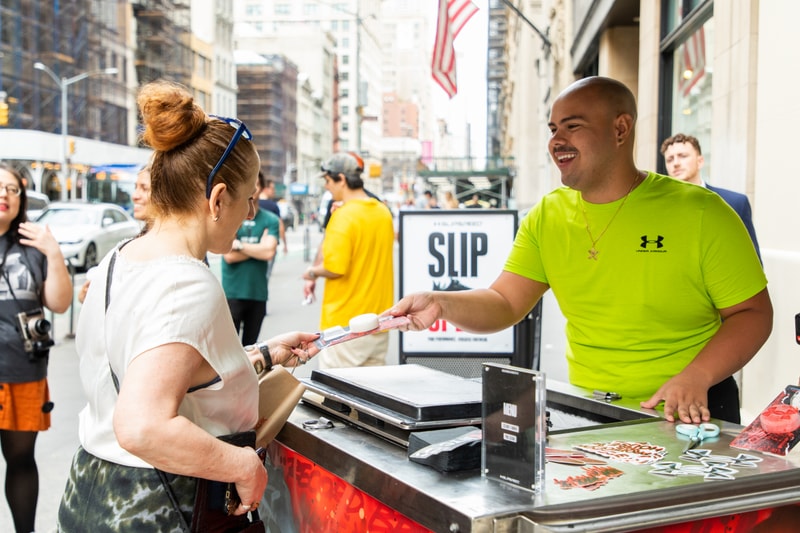 12 of 22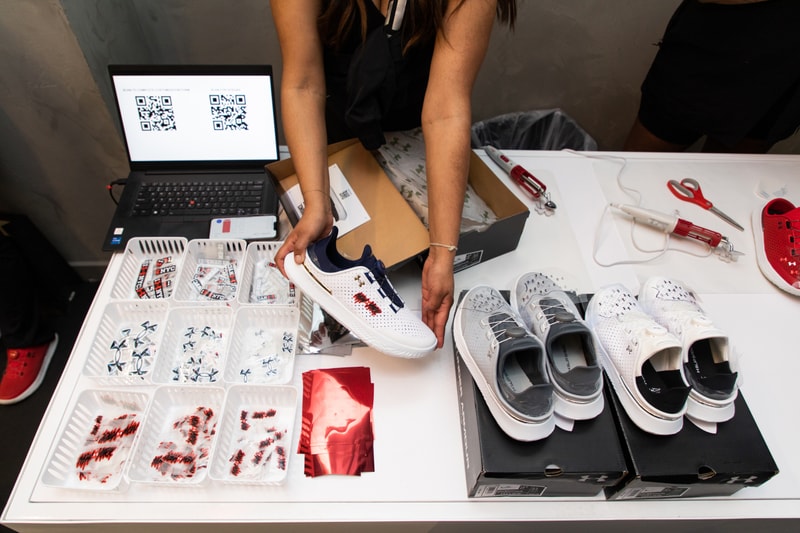 13 of 22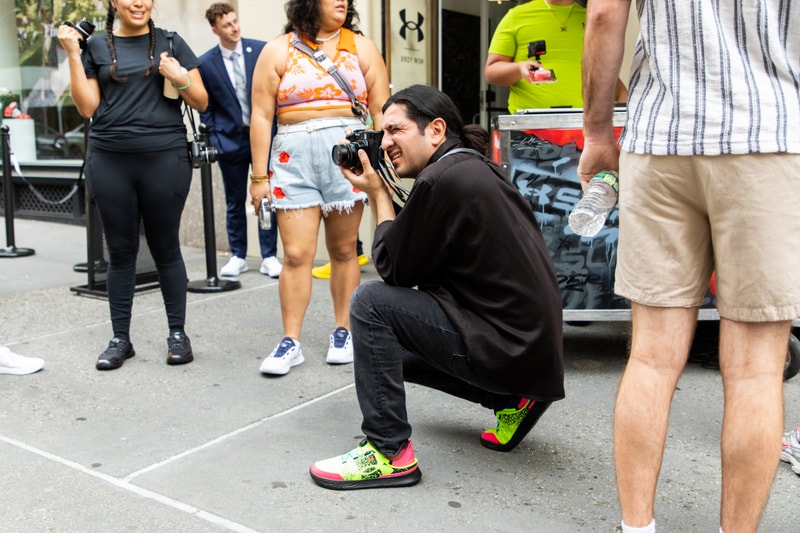 14 of 22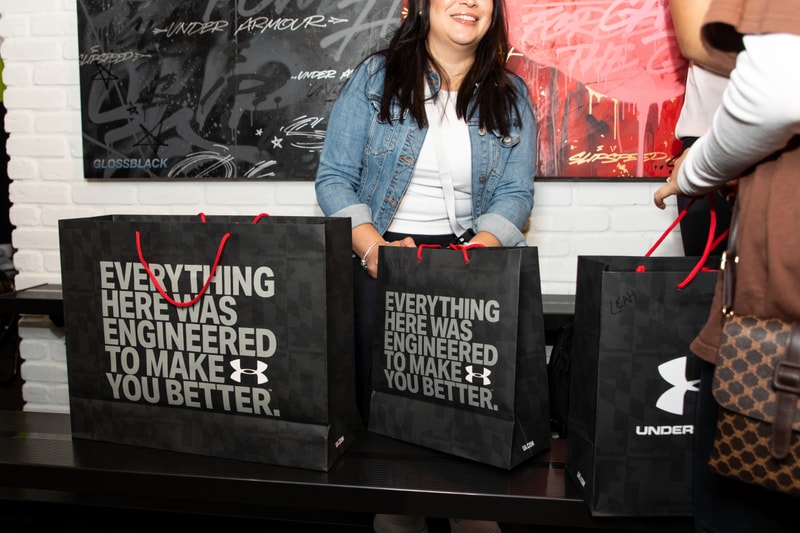 15 of 22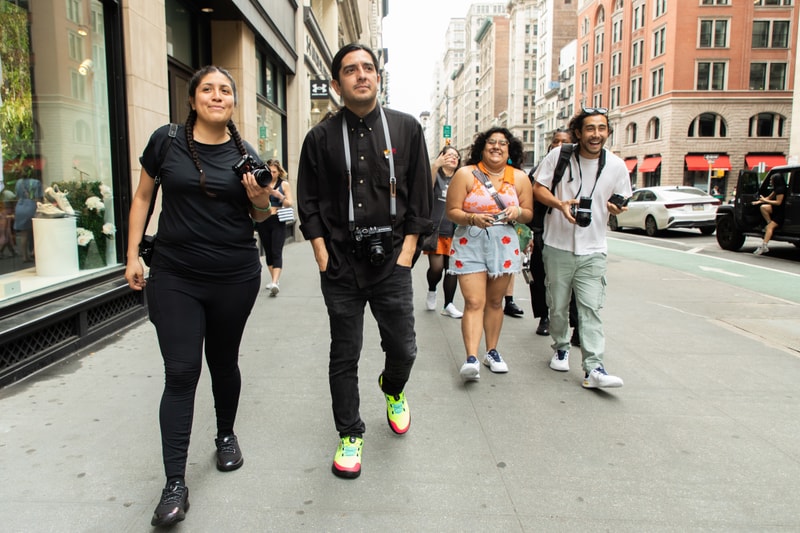 16 of 22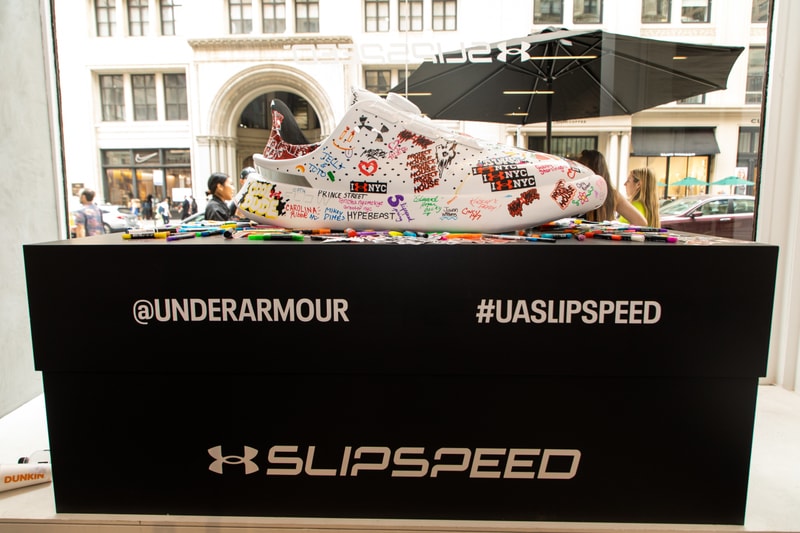 17 of 22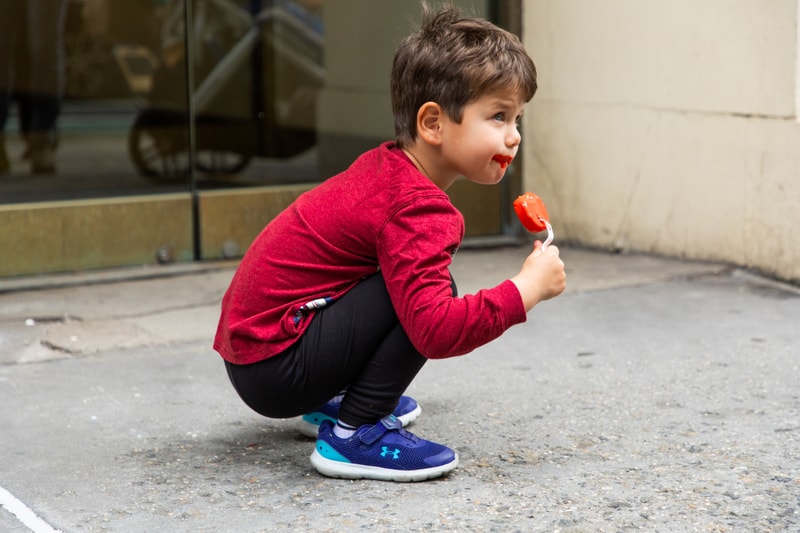 18 of 22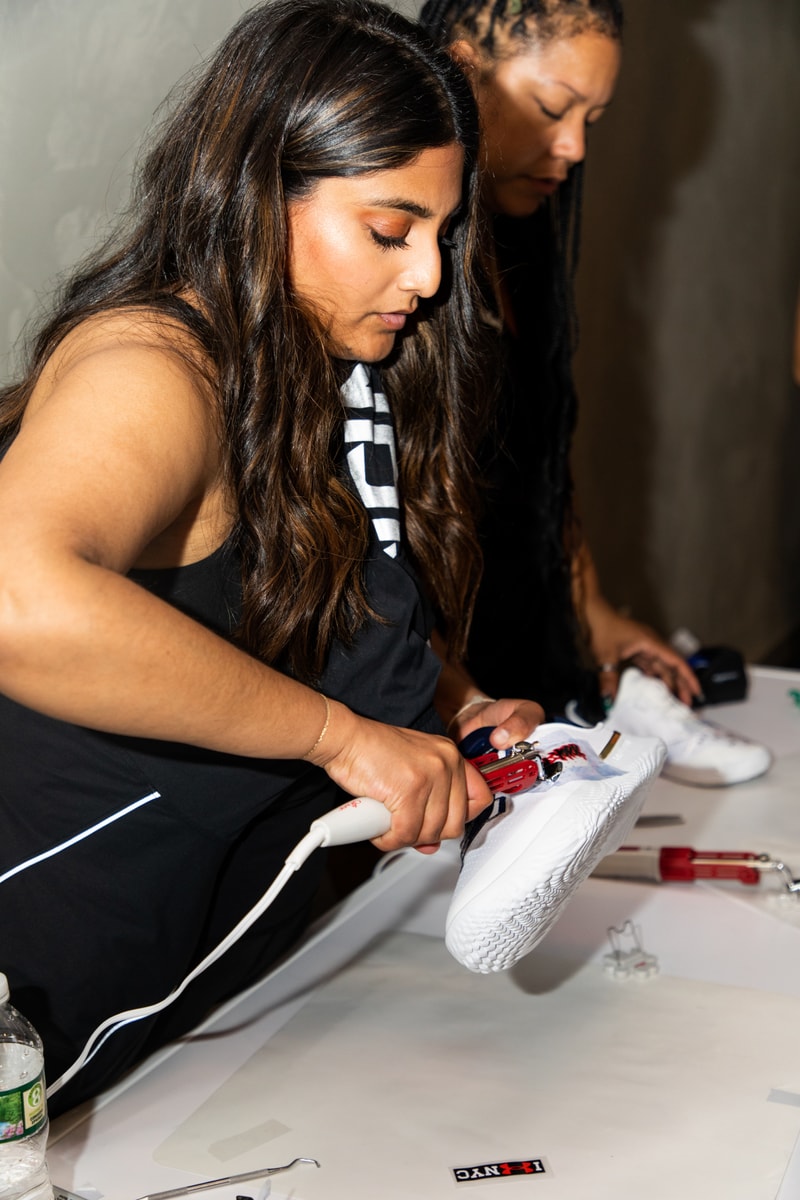 19 of 22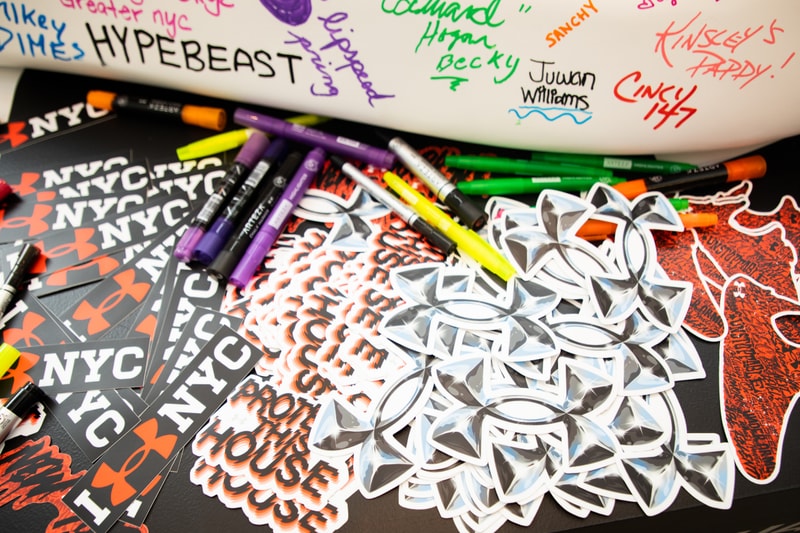 20 of 22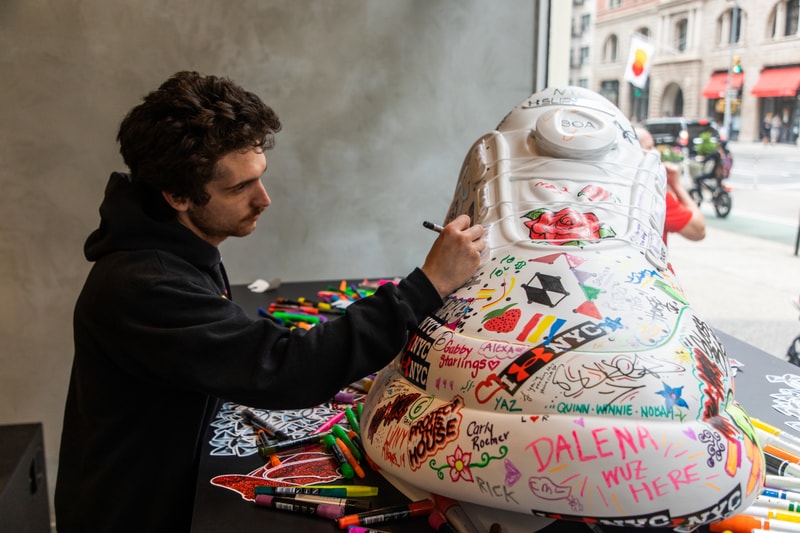 21 of 22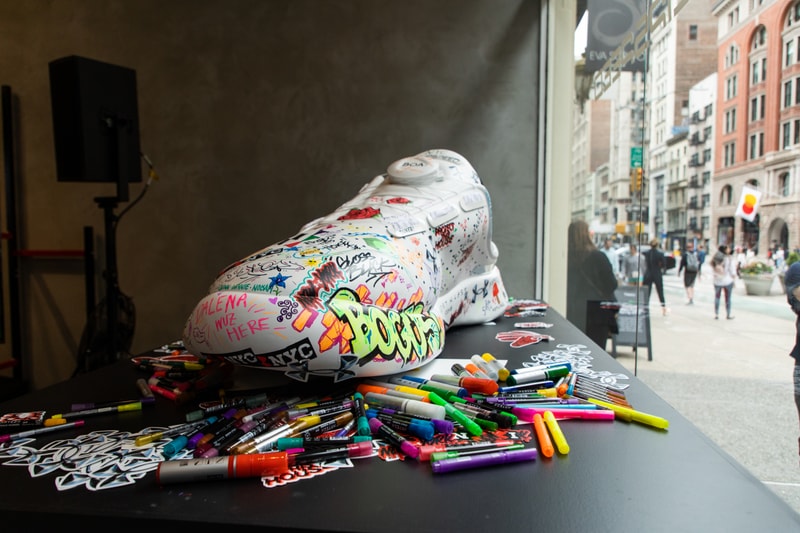 22 of 22
Under Armour continues to celebrate its SlipSpeed convertible heel sneaker, the brand's most technically-advanced model yet. Returning to its NYC Pop-Up location on April 15th, Under Armour hosted a day of fun, equipped with a popsicle cart on 5th Avenue, a giant customizable SlipSpeed sculpture, and live tagging by artist GLOSSBLACK.
The SlipSpeed was initially introduced and celebrated with a Pop-Up event in February. Now just a few months later, Under Armour is growing the SlipSpeed family with new colorways. The latest hero shoe shows off a vibrant "Lime Surge" and "Pink Shock" combination. Additionally, two black colorways, three white colorways, and two different gray colorways were also introduced.
View this post on Instagram
As an additional treat, the New Color Launch Day provided coconut mango and pina colada flavored popsicles branded with the Under Armour logo to attendees. Guests also had a chance to contribute to an interactive SlipSpeed sculpture by adding their doodles and stickers to the giant art piece. Philadelphia-based graffiti artist GLOSSBLACK, also known as Jimmy McMenamin, created custom stickers for the SlipSpeed sculpture and he also brought four custom graphics that attendees could decorate their new sneakers with.
Those who purchased SlipSpeeds at the event were given a chance to add a unique touch to their new shoes by applying artful graphics, playing up to the individualistic DNA of Under Armour. Encouraging togetherness and the grit of the underdog spirit, two large tenets of UA's brand ethos, the event additionally hosted members of WORTHLESSSTUDIOS, a Brooklyn-based nonprofit that supports and uplifts emerging artists by providing them space and resources. One of the organization's most successful projects to date is the Free Film Project, an initiative that grants free film and development to local creators.
By bringing together locals, community talent, and creators, Under Armour emphasizes the synergy and connection that its community encourages. To learn more about the latest SlipSpeed model and new colorways, visit underarmour.com.