India Mahdavi Modernizes Rooms Inside 16th-Century Villa in Rome
Bringing color and geometry to the historic surroundings.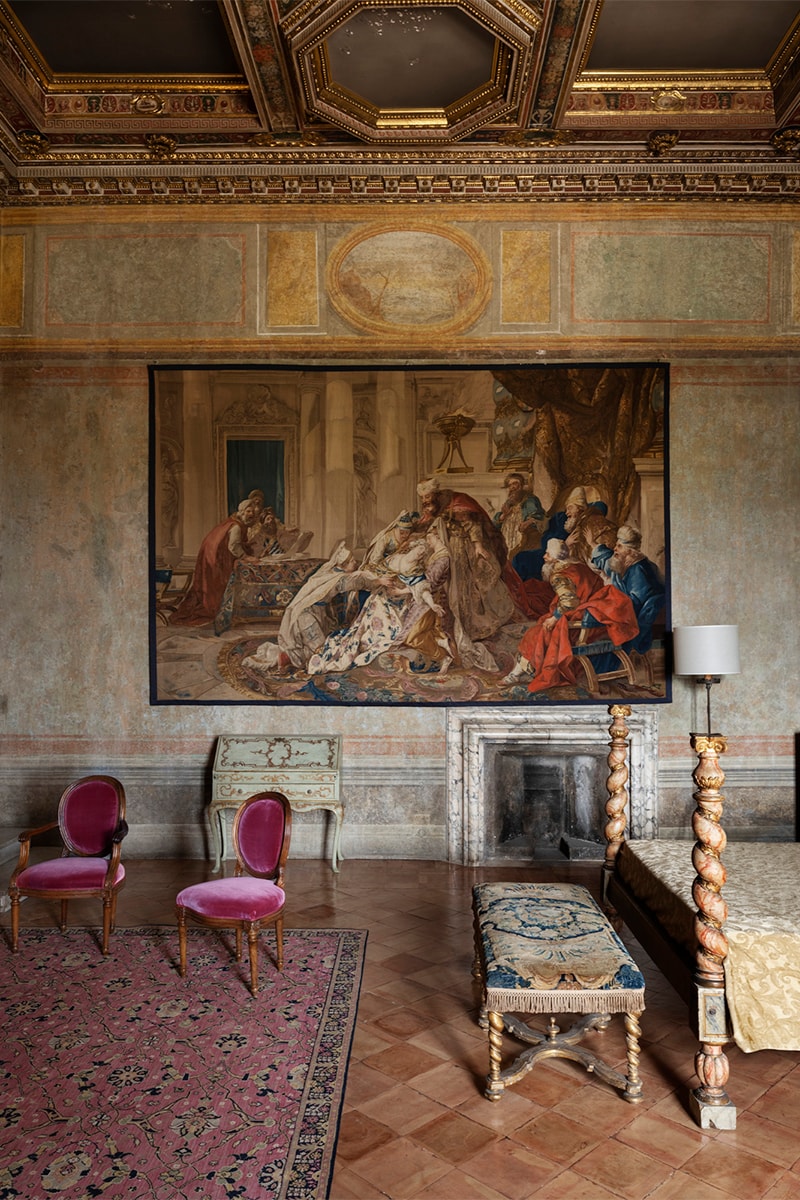 1 of 5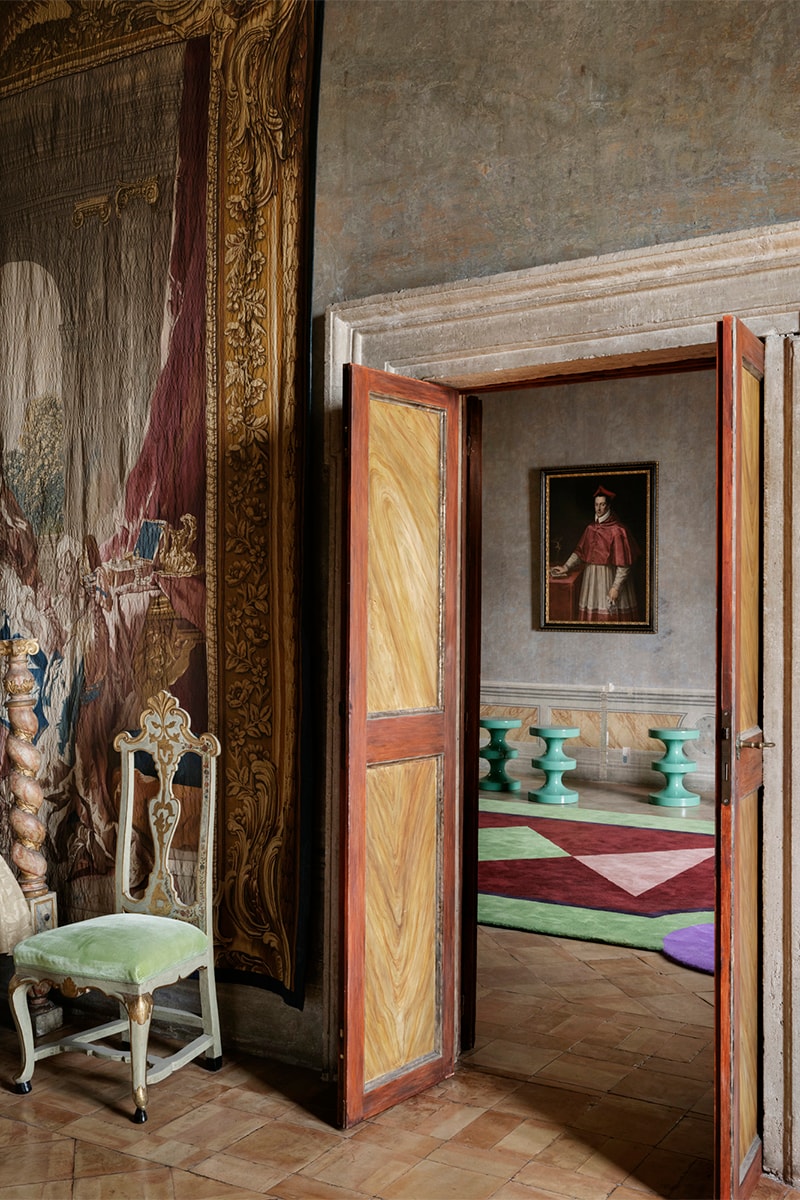 2 of 5
3 of 5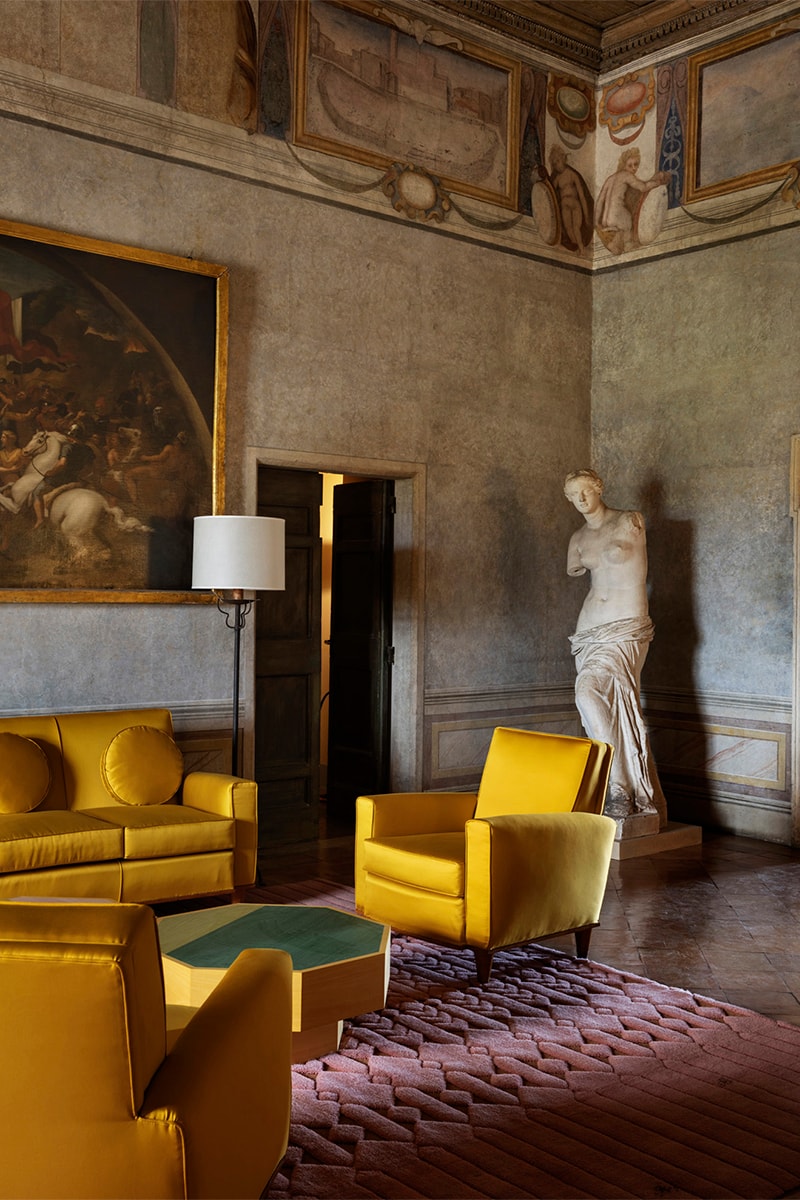 4 of 5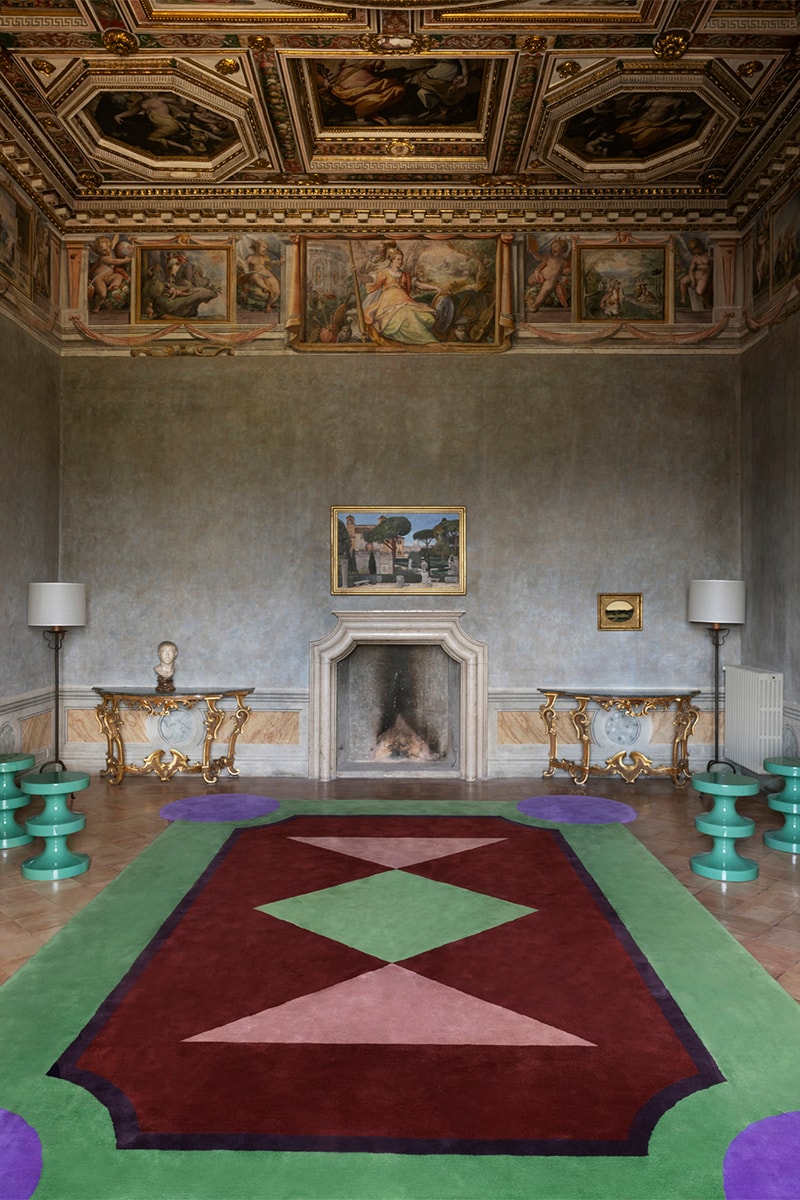 5 of 5
Paris-based architect India Mahdavi has headed to Rome for her latest project, taking on the renovation of the majestic Villa Medici, which was built in the 1600s and has been home to some of the most prominent figures across the arts and sciences in history.
Mahdavi was brought onto the project by its organizers, The French Academy in Rome, as part of the "Re-enchanting Villa Medici" project. She takes on the second phase, has overseen the redesign of six historic rooms – with the first phase having been completed by Kim Jones and Silvia Venturini Fendi, who took on six reception salons.
Typical of Mahdavi's style, color and geometric patterns are present throughout. Both details play in contrast to the existing decorative style, which is incredibly ornate and detailed. For Mahdavi, though, it was essential to pay homage to what had come before her, while applying her own taste to elevate the spirit of the space once again. As such, many details were created in order to bring guests closer to their surroundings. Specially designed tables and chairs allow a moment to rest and take in the paintings and frescoes completed by Mannerist painter Jacopo Zucchi.
Mahdavi created new names for three of her six spaces – each inspired by key figures who had links to the building. The Debussy guest bedroom, named after composer and former resident Claude Debussy; the Lili Boulanger salon, named after the trailblazing composer herself; and the Galilée guest bedroom, named after the famous physician Galileo, who visited the Villa twice. Elsewhere, Mahdavi's new designs are seen across the so-called Chamber of Elements, the Chamber of Jupiter's Loves, and the Chamber of Muses.
"The classical geometric pattern and the raised bed both stem from the Renaissance period," she says of the Debussy guest bedroom. "A high bed to enjoy the most stunning view of Rome and the acidulous colors I heard when listening to Claire de Lune."
She says of the Galileé guest bedroom: "The bed typology was inspired by the Renaissance period and the pattern, by the Villa's floor itself. Wall patinas and lamps are from Balthus, the armoire from the Italian XVII century topped by plaster sculpture of Diana, Roman goddess".
Some of the rooms designed by Mahdavi are open to the public on guided tours throughout the year. Take a look around the space above and for more design – check out what went down at Hypebeast and Vero's Milan Design Week celebration.