Goldwin Launches Free Product Repair Service
In an effort to reduce waste and extend the life of its premium garments.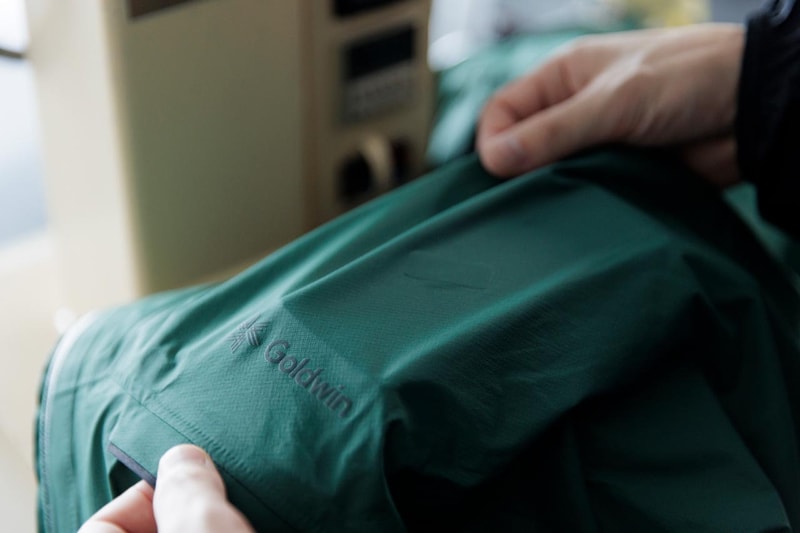 Billed as a Japanese technical apparel brand with origins in skiing and outdoor adventure, Goldwin is looking to extend the life of its premium lifestyle products and prevent unnecessary waste with a newly-launched product repair program. Even better, the service is completely free, and the return shipping is also covered by Goldwin.
Launched on Earth Day, the new program lets customers fix up their old Goldwin items with repairs for any damage or functional issues. The brand's designs are crafted with durability at the fore, so ruin is rare. But it's not far-fetched, as Goldwin's products are intended to be worn in the rugged outdoors.
"We hope that by providing this service and making it free of charge, our customers will understand that a Goldwin product can and should be worn and loved for a long time," said Goldwin General Manager, Takuya Kinami, in a statement. "We want our customers to know they can rely on this service and that we will take care of them when the inevitable happens."
Goldwin asks that products be cleaned prior to their repair service. Charges may accrue if cleaning is necessary, and the brand may return products to customers in the case they cannot be properly cleaned. The free repair program applies to authentic Goldwin products only, and it does not include socks and undergarments. Additionally, the repair service will not be able to fix damages caused by natural breakdowns of colors or materials, nor will it address any damage deemed unrepairable.
Customers can submit repair requests through Goldwin's webstore, with a detailed description of the product(s) included, or they can visit the brand's San Francisco outpost. The typical turnaround time for repairs will be six to eight weeks.
In more fashion news, Givenchy revealed a Pre-Fall 2023 beachwear capsule, titled "Plage."