First New 'Berserk' Volume Since Manga Resumed Receives Release Date
The manga resumed serialization in June 2022 following creator Kentaro Miura's death.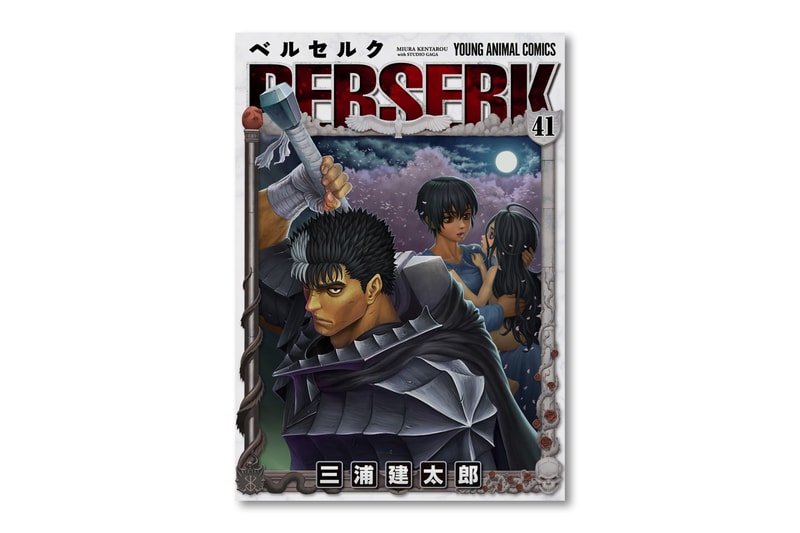 In Hakusensha's 2023, Issue 8 of Young Animal, the semimonthly Japanese seinen manga magazine shared a release date for Volume 42 of the late Kentaro Miura's Berserk manga. Set to be released in Japan, the upcoming release will serve as the first new volume since Kentaro Miura's death on May 6, 2021.
Volume 42 of Berserk will be released with a special edition bundled with a Guts figure. Additionally, A new chapter of the manga will be published in the combined ninth and 10th issue of Young Animal available April 28 in Japan.
Following Miura's death, the Berserk manga went on hiatus and resumed serialization in Young Animal June 2022. The releases now feature the credits: "Original work by Kentaro Miura, manga by Studio Gaga, supervised by Kouji Mori." Studio Gaga, Miura's studio, is comprised of the assistants and apprentices that have worked on Berserk for years, while Mori was a close friend of Miura and served as a confidant that knows the story up to the very end.
In case you missed it, The Continental: From the World of John Wick spinoff receives an official teaser.