BTS Exhibition 'PROOF' To Open in Los Angeles for the K-Pop Group's 10th Anniversary
The experiential installation will take visitors on an "immersive visual journey that explores the members' past, present, and future."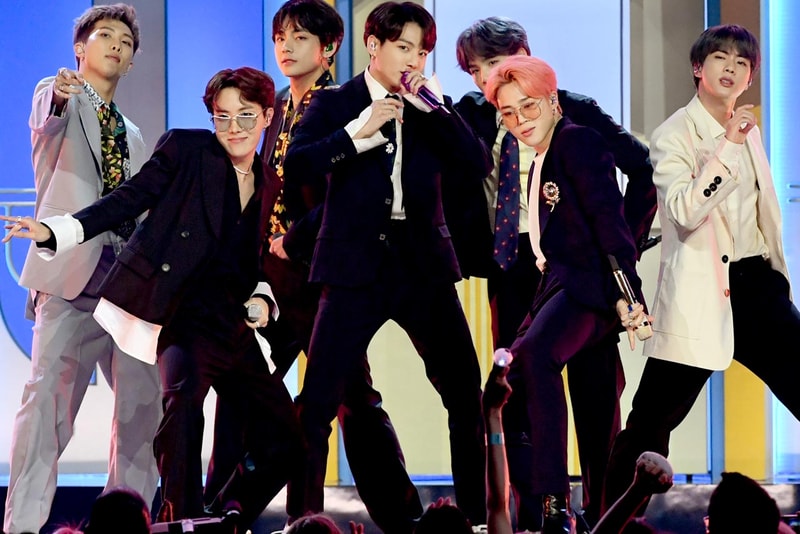 After a series of sold-out Seoul and Busan exhibitions in South Korea last fall, HYBE, BIGHIT MUSIC and Live Nation are bringing an immersive BTS exhibition, titled PROOF, to Los Angeles. Opening its doors this May, the temporary gallery will offer visitors a unique opportunity to celebrate the journey that led to the K-pop group's global superstardom, in celebration of the band's 10th anniversary.
"The BTS Exhibition is an immersive visual journey that explores the members' past, present, and future through photographs, videos, and experiential installations in a multi-room walkthrough experience," according to an official release. Additionally, the exhibition will house a merch store with limited-edition products.
[공지] BTS EXHIBITION Proof in LOS ANGELES Reservation Guide
? https://t.co/xwI6wFFcT2
? https://t.co/d9oWemzD09#BTS_EXHIBITION_Proof #BTS_Proof #BTS_EXHIBITION_LA #BTS_EXHIBITION_Proof_LA pic.twitter.com/KCfyKbZixr

— BTS_official (@bts_bighit) April 11, 2023
"The most beautiful moments in everyday life/ The faint sound of music reaching around the door/ A familiar face in a crowd of strangers/ A flash of memory in the quiet moments of the day/ Some moments in life are made more special for being unremarkable/ A reminder of all the times that will remain in the past, everlasting and unchanged," reads a cryptic teaser on the exhibition's official website.
The BTS exhibition will take place at the 3rd Street Promenade in Santa Monica. Register for tickets on the event's website now through Monday, April 17, at 11:59 p.m. PT. Those who receive access codes will be able to purchase tickets on Tuesday, April 18, before the remaining units go on general sale.
In more music news, BTS' Suga unveiled his D-DAY tracklist.