Apple Is Reportedly Adding a Touchscreen Feature to AirPod Cases
Other hand features such as swipes, taps, and squeezing the case could also activate Siri.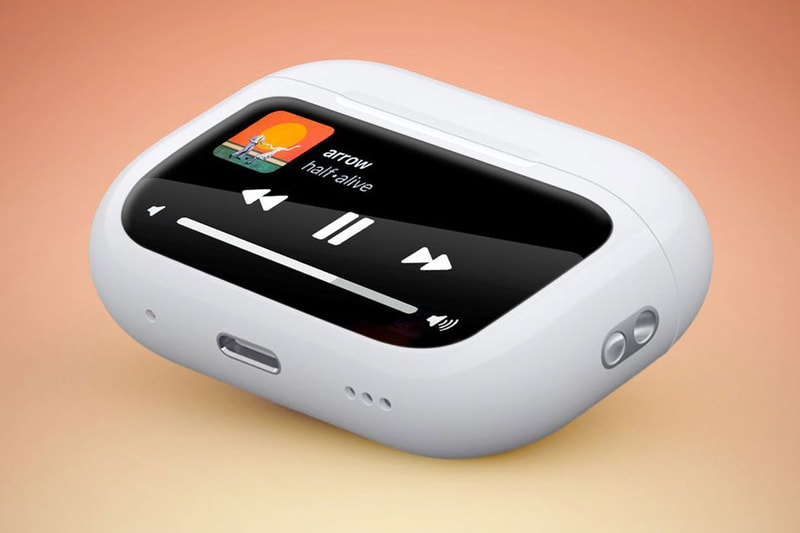 A new design has been reportedly confirmed by Apple that will see a touchscreen feature added to the Airpod Pro case.
The design could become a new feature on the next generation of AirPods and it will see a built-in touchscreen display, along with other various features, that will give users the ability to scroll through music and adjust the volume whilst listening.
A patent for the new feature was originally filed in September 2021 under the name "Devices, Methods, and Graphical User Interface Interactions with a Headphones Case," and it included descriptions of possible designs to come in the future.
"The utility of a headphone case can be enhanced, and user control over a user's wireless headphones can be improved, by configuring a headphone case with an interactive user interface to enable user control of operations associated with the wireless headphones," the patent read.
What's more, is that the reported new model to join the AirPod family will also include playback controls across associated apps like Apple Music, along with changing audio sources, output models, and volume adjustment options with haptic feedback.
Certain hand gestures and tactile feedback could also adjust settings to music, such as swipes, taps, and even squeezing the case. These options could also activate Siri or even trigger noise cancellation and transparency.
In other tech news, former Twitter executives have sued a tech company.