Loyle Carner and More Front Campaign for the International Woolmark Prize Finalists' Collections
See A. ROEGE HOVE, BLUEMARBLE, Lagos Space Programme, MARCO RAMBALDI, MAXXIJ, Paolina Russo, RHUDE and Robyn Lynch's work.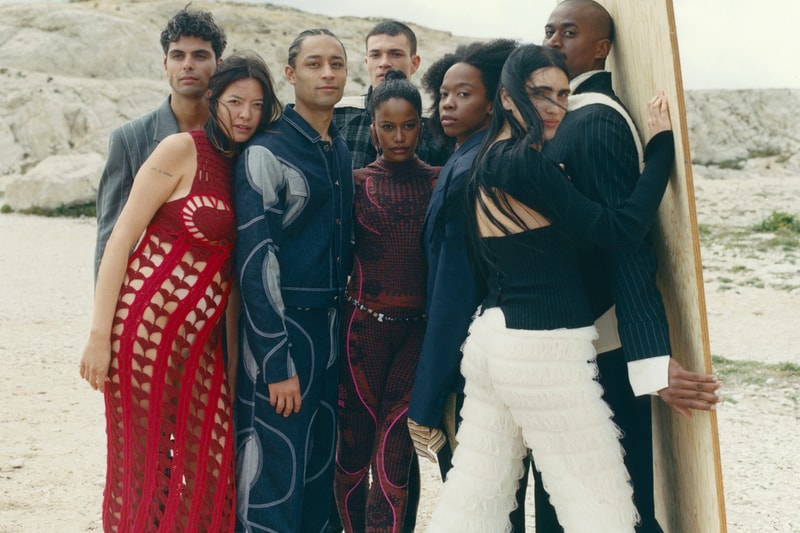 1 of 16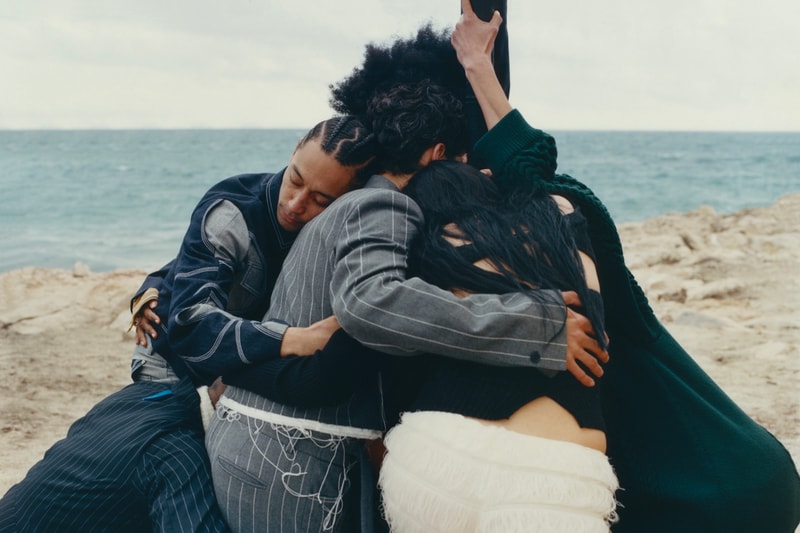 2 of 16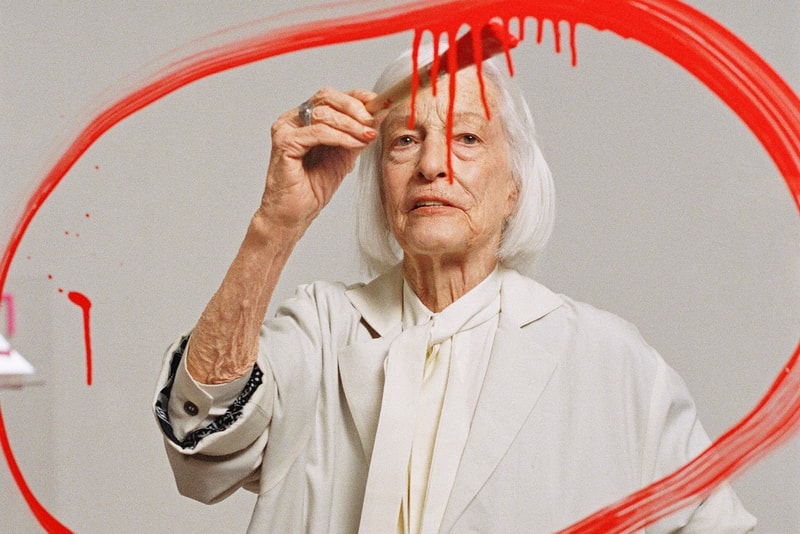 3 of 16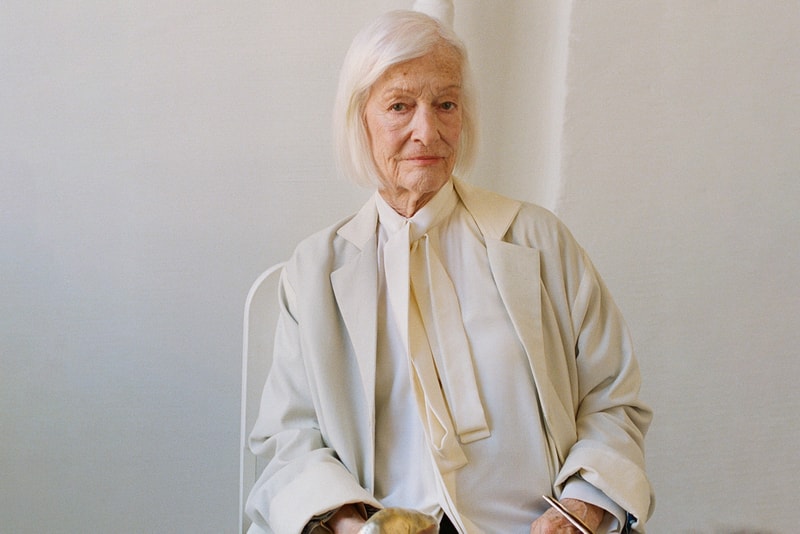 4 of 16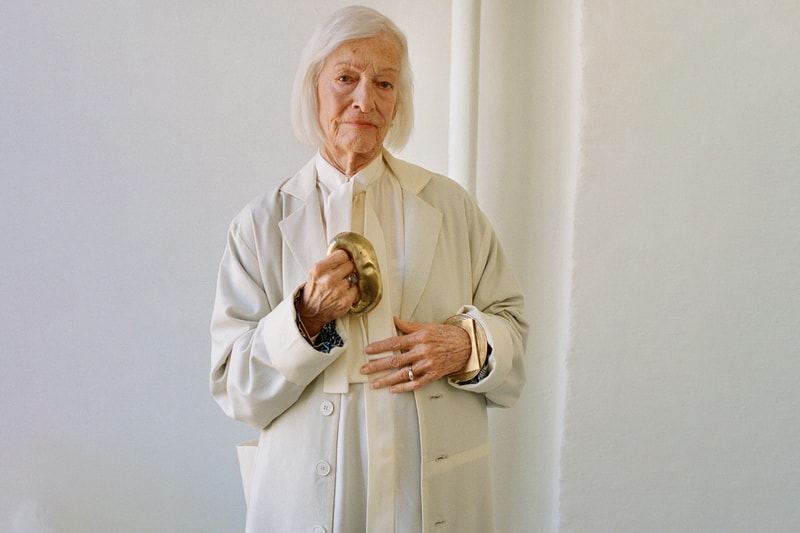 5 of 16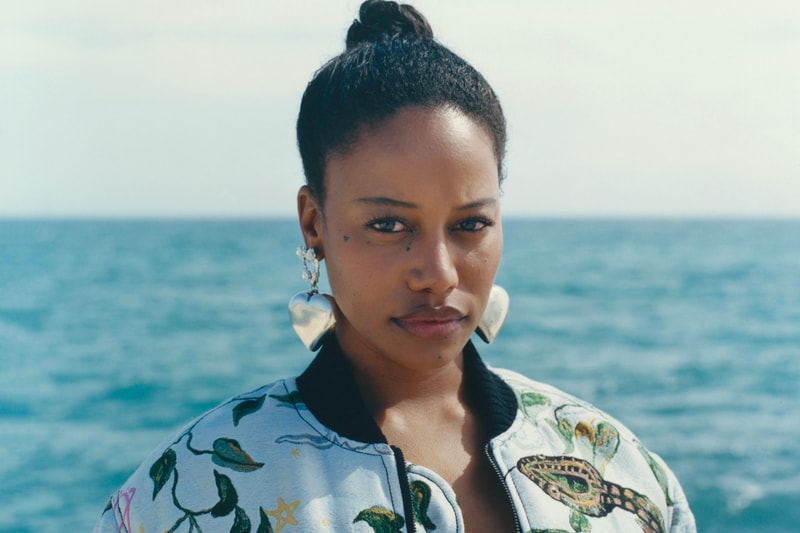 6 of 16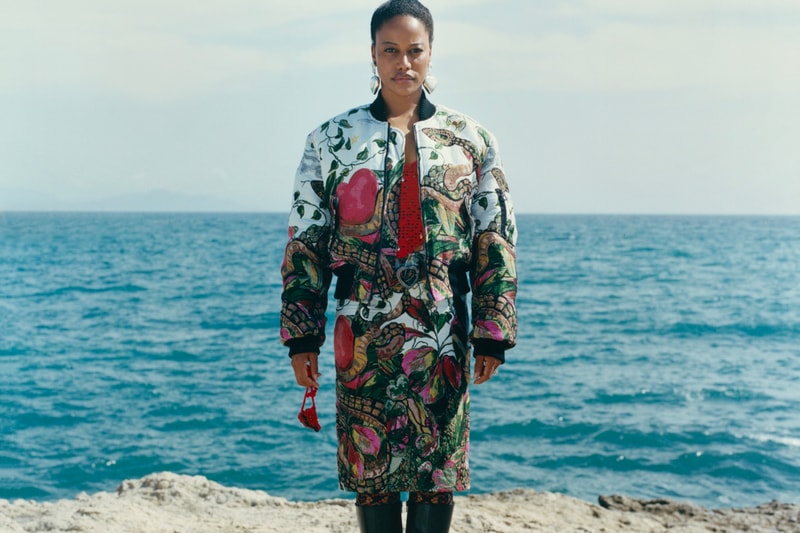 7 of 16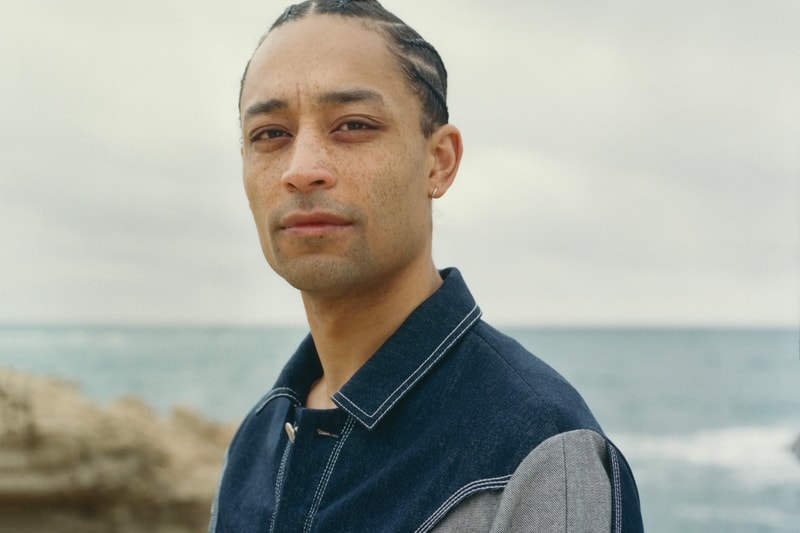 8 of 16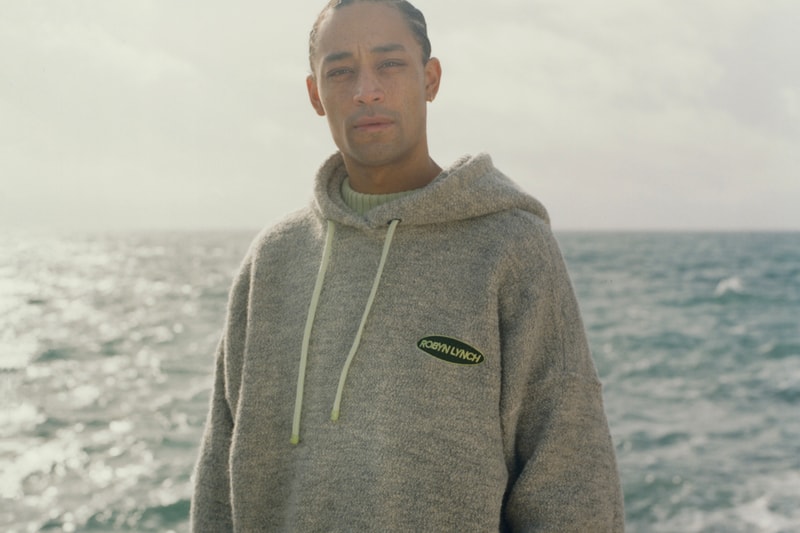 9 of 16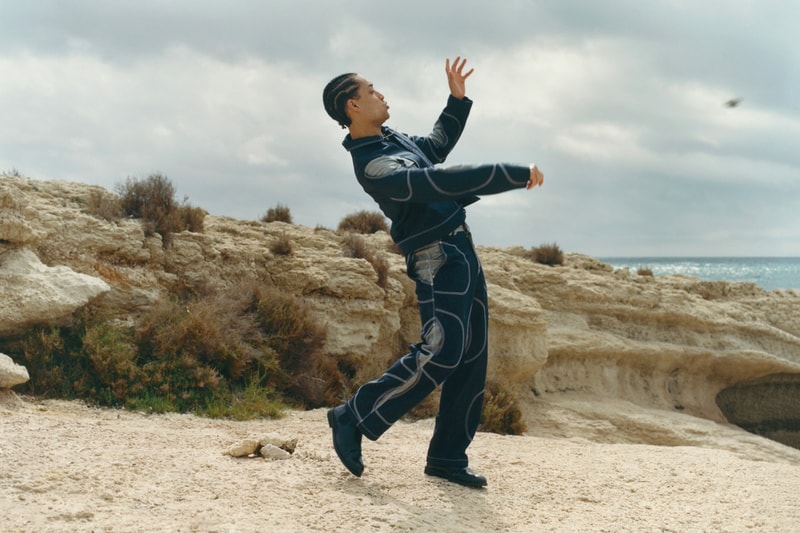 10 of 16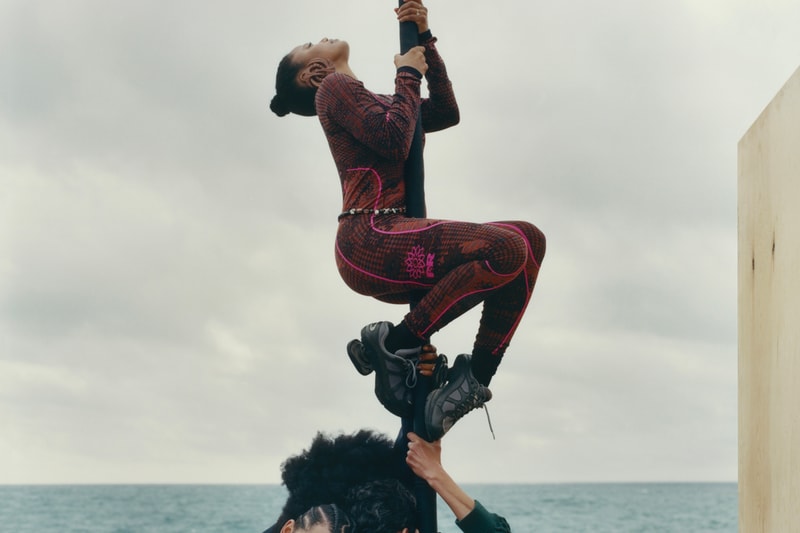 11 of 16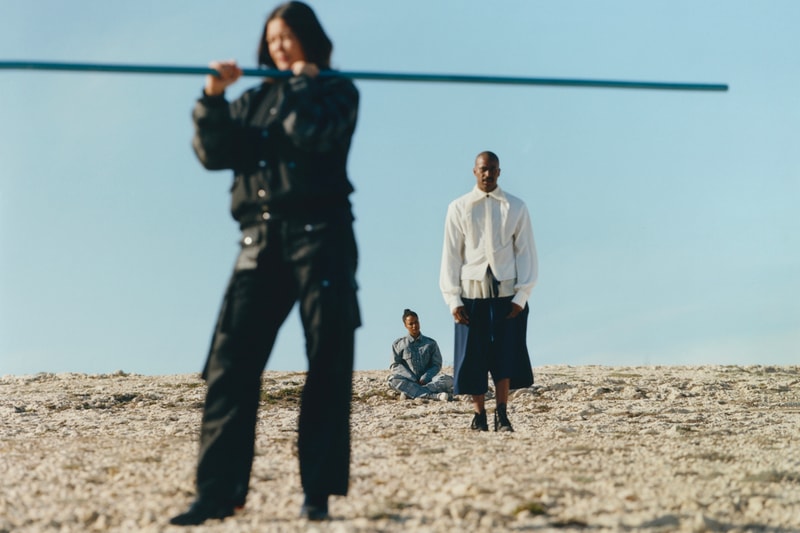 12 of 16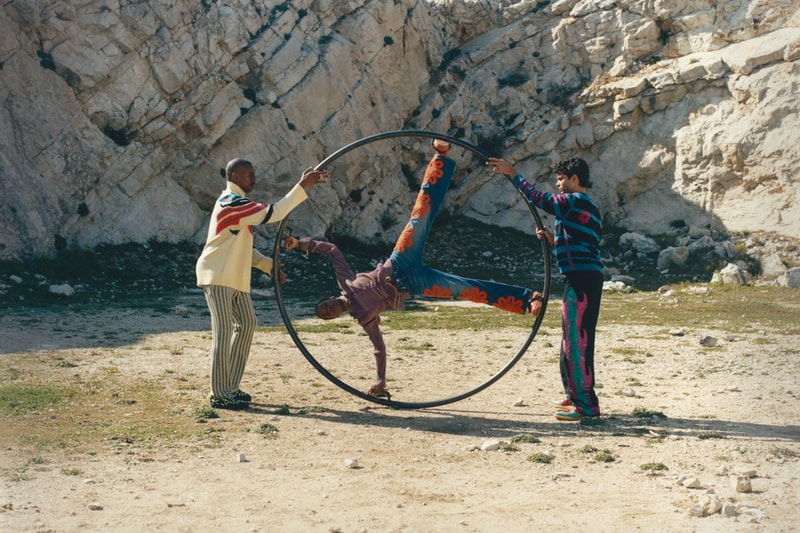 13 of 16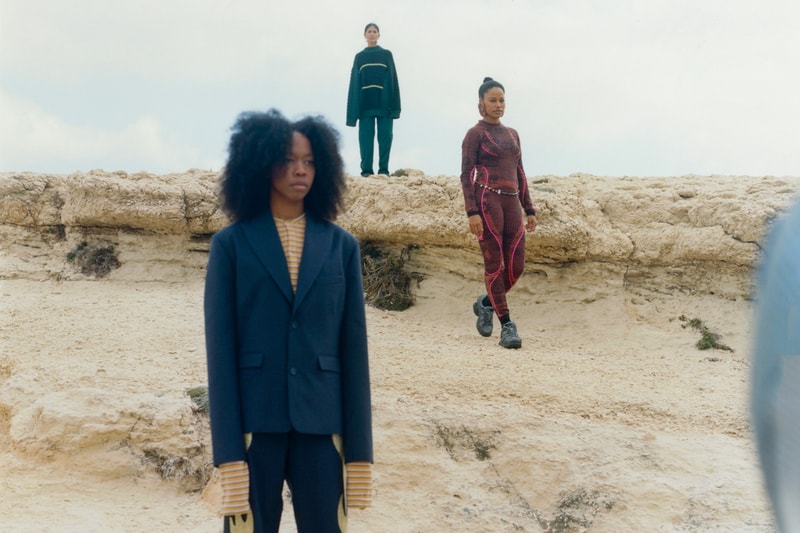 14 of 16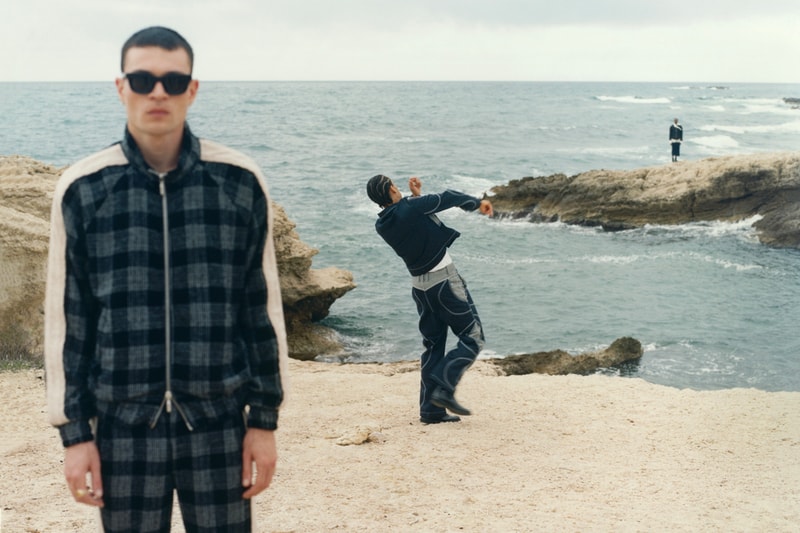 15 of 16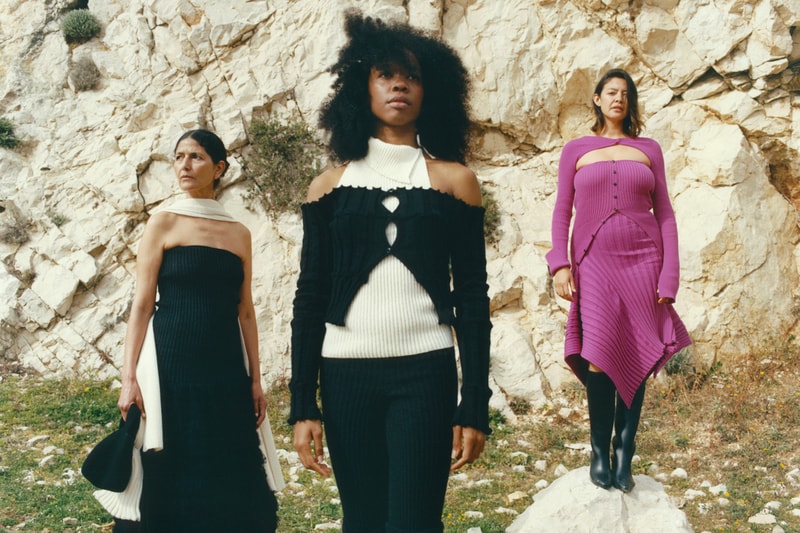 16 of 16
We are a handful of weeks away from finding out who will win the 2023 International Woolmark Prize, and in honor of this, the finalists now find their conscious collections taking center stage in a campaign fronted by the multimedia artist Joan Jonas, the actor Taylour Paige, and the musician Loyle Carner.
The campaign includes collections from A. ROEGE HOVE, BLUEMARBLE, Lagos Space Programme, MARCO RAMBALDI, MAXXIJ, Paolina Russo, RHUDE, and Robyn Lynch, seeing each of the designers tackle the use of wool in their own, unique ways. For BLUEMARBLE, this ranges from structured blazers to elongated-sleeve button-up undershirts, while Robyn Lynch fuses her signature knitwear and sportswear undertones with wool for textured, subversive menswear — a hoodie is presented formally, while a traditional cable knit piece is intersected with technical cuffed arms for the opposite aesthetic touch.
For the visuals, The Woolmark Company honors its star Joan Jonas by emulating a piece of her work, Delay Delay (1972). It is portrayed in the campaign, as well as the accompanying short film titled DIALOGUE, which was shot in Marseille with the cast exploring props and clothing to provide a sense of space, freedom, and exploration.
Speaking on the project, Jonas said: "Years ago I would not have participated in a project like this. But I've since become very interested in how people interpret my work, how they might be influenced by it and how it might change the way they view their own work."
Paige added: "For me, fashion has always been an extension of storytelling, alchemy, the magic of ideas. It's the celebration, fury, and beauty of the chaos and order people are capable of, when they reach to make something. I found it amazing to partner with the International Woolmark Prize to help reveal this year's finalists' collections. Working with performance artist Joan Jonas to reimagine Delay Delay with these avant-garde clothes was a colorful and unique expansive collaboration. My cup of tea, if you ask me."
Carner concludes, noting: "Movement in art is always such a beautiful thing. It was special to be a part of the Woolmark Prize collections coming to life. So much can be offered across generations — from Joan through to myself — allowing for mutual dialogue, connections and learnings to be shared."
Watch the film and see the campaign above, and stay tuned to find out who wins the 2023 International Woolmark Prize on May 15.
Elsewhere, here are eight drops you don't want to miss this week.