Yves Tumor Debuts New Song "Parody" in Roll Out for Forthcoming LP
The full 'Praise a Lord' LP drops on Friday.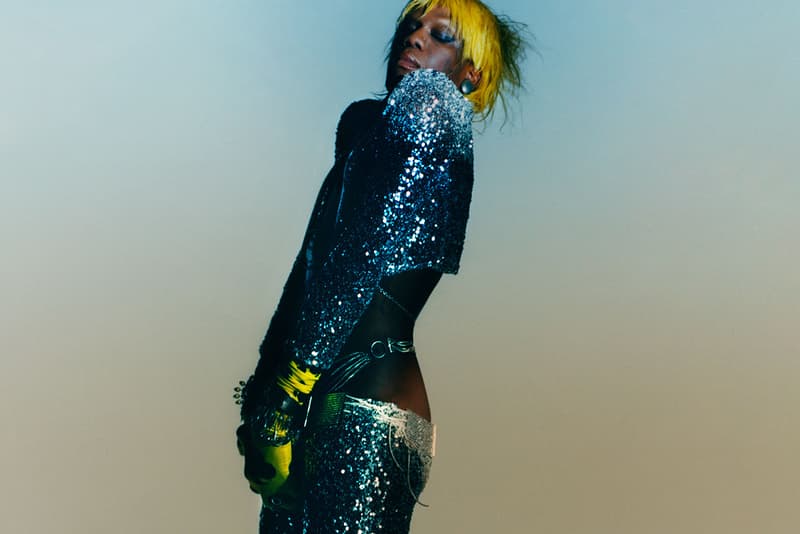 Yves Tumor has returned with another song from their new album, Praise a Lord Who Chews but Which Does Not Consume (Or Simply, Hot Between Worlds). Out this Friday via Warp Records, the LP follows Tumor's last full-length record, 2020's Heaven To A Tortured Mind, as well as the 2021 EP The Asymptotical World.
In the lead-up to the release, the experimental artist has put out a few singles, including "Echolalia," "God Is a Circle." Most recently, they shared the slow-burning "Heaven Surrounds Us Like a Hood."
This latest track is called "Parody" and hears Tumor's floating vocals over bold licks of electric guitar.
"Imagine the thrill / When we couldn't find our way back," they sing right before the chorus. "You told me think of it as law / What makes you feel so important?"
Praise a Lord is produced by Noah Goldstein and mixed by Alan Moulder. The project also features contributions from some of Tumor's long-time collaborators Chris Greatti, Yves Rothman and Rhys Hastings.
Stream Yves Tumor's "Parody" now. Praise a Lord is out in full on Friday, March 17.
In other music news, Coolio's estate has announced a posthumous album release.