Roots Names Joey Gollish of Mr. Saturday Creative Director in Residence
The first time an outside creative has been invited in the brand's 50-year history.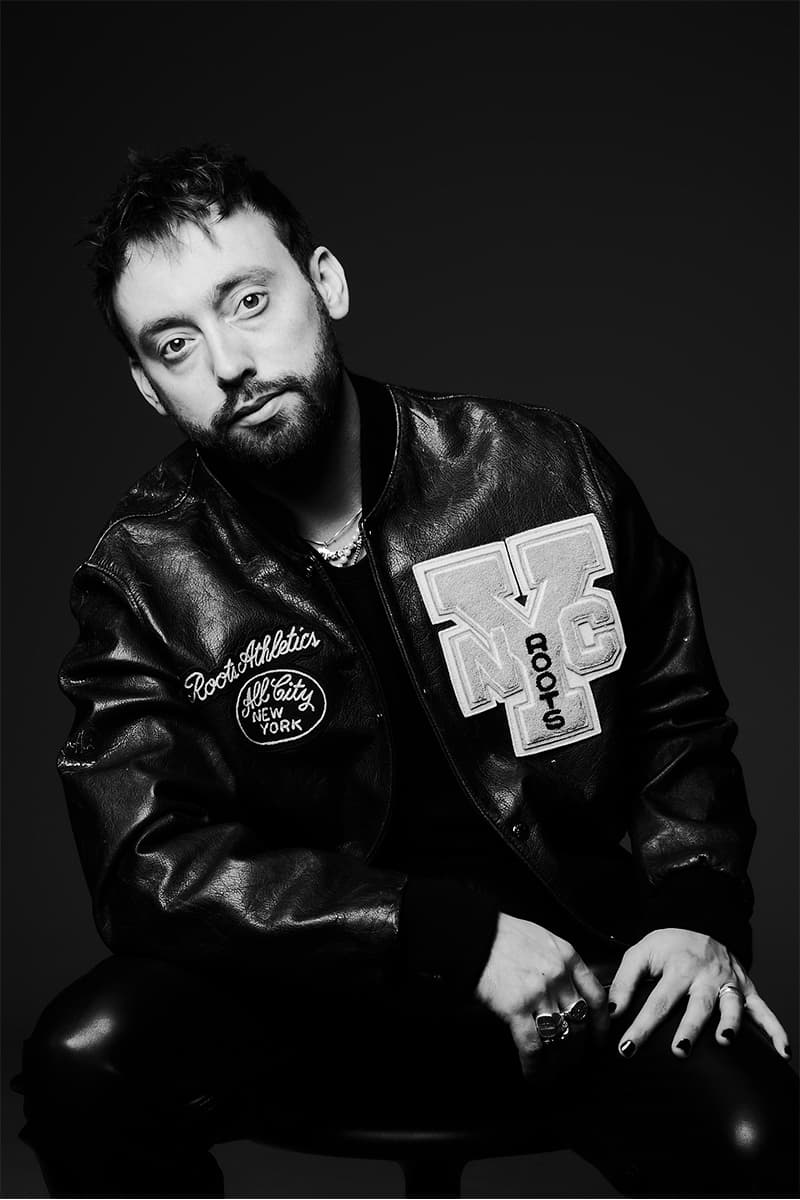 Roots Names Joey Gollish of Mr. Saturday Creative Director in Residence
The first time an outside creative has been invited in the brand's 50-year history.
Founded in Toronto, Ontario back in 1973, Roots Corporation has ushered in a monumental new era for the brand by appointing Joey Gollish a Creative Director in Residence. Effective March 7, 2023 and expected to extend through 2025, the appointment of the Canadian designer behind Mr. Saturday marks the first time in Roots' almost 50-year history that it has welcomed an outside creative to the brand.
In his position, Gollish will be working closely with Karuna Scheinfeld, Chief Product Officer, who leads Roots' creative and design teams. Gollish, the Founder and Creative Director of Mr. Saturday, will also continue to helm the design and creative direction of his label.
"As we embark on our 50th year, we understand the importance of staying innovative and forward-looking in today's ever-changing market. Through our collaboration with Mr. Saturday in December 2022, we found that Joey had a deep love for the Roots brand and a unique perspective that will support our long-term objective of increasing the brand's global appeal," commented Meghan Roach, President & CEO. "We look forward to the exciting opportunities this additional creative influence will bring to Roots."
Over the past two years, Joey Gollish has collaborated with Roots on the "Roots Saturday Airlines" capsule collection and on leather outerwear, travel bags, and accessories for Mr. Saturday's Fall/Winter 2023 runway show in Paris. Mr. Saturday's Spring/Summer 2024 collection to be presented during Paris Fashion Week will once again integrate Roots items and lead the creative synergy of the unique Creative Director in Residence partnership, which also sees Roots taking minority investment in Mr. Saturday.
At 29 years old, Gollish is one of the most celebrated and exciting designers coming out of Canada. The designer has shared his distinct vision and obsession with historical narratives, subcultures, movements, and defining moments in culture through the design, products, creative visuals, and immersive experiences of Mr. Saturday. Earning him recognition as Canada's 2022 Menswear Designer of The Year by Canadian Arts & Fashion Award, featured as one of the "New Names to Know" by Vogue, and winning four Cannes Lions awards. Joey Gollish also was a member of the inaugural cohort of HXOUSE, Toronto's next-generation creative incubator and accelerator founded by The Weeknd, La Mar Taylor, and Ahmed Ismael.
Sharing values for outstanding craftsmanship, thoughtful design, and the pursuit of exploration and history, Joey Gollish will bring a fresh perspective to Roots, while celebrating the Canadian brand's storied past.
"Taking on the Creative Director residency for a company deeply rooted in my heritage is a true honor. As Roots celebrates its 50th anniversary, I am excited to reflect on its past and help shape its future. From David Bowie to my parents, Roots has been worn by some of my biggest inspirations. I am thrilled to have the opportunity to contribute to the brand's next chapter as we continue to prioritize authenticity, craftsmanship, community, luxury, and storytelling; characteristics also shared by Mr. Saturday. I am grateful for the support of the founders and executive team, who share a vision for advancing the brand while respecting its legacy. I look forward to joining this talented team and embracing this new challenge in my career," added Joey Gollish.
In case you missed it, Nike shared an Air Max campaign starring NewJeans.