Lil Uzi Vert Continues To Tease Unreleased Music With Playboi Carti
Some fans are expecting a collaboration with Carti on Vert's 'Pink Tape.'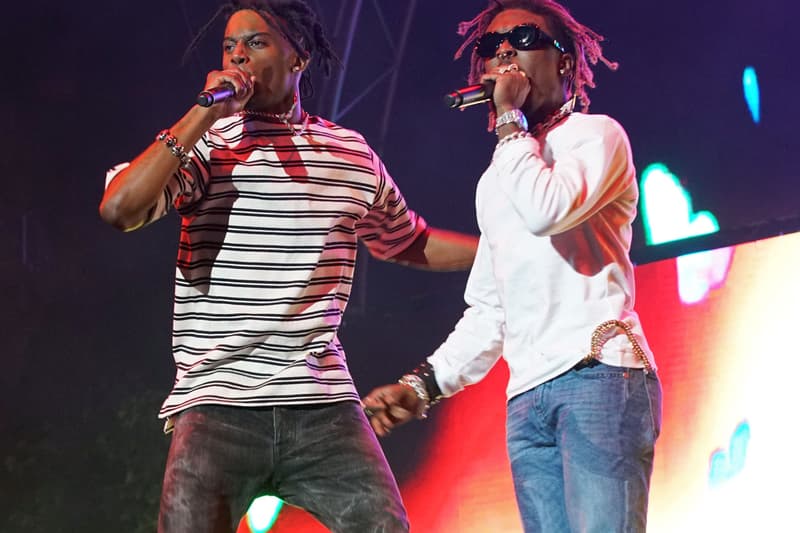 Lil Uzi Vert may be putting out some new music with Playboi Carti soon. While it's too early to know an exact timeline, Vert has been dropping hints about a song with Carti.
Earlier this month while performing an unreleased Pink Tape track at Rolling Loud, Vert namedropped Carti to the surprise of the crowd. "Shout out to Carti, we don't talk hardly, but that's where my heart be," he rapped.
Then on Saturday, Vert returned with an Instagram Story that seemingly confirmed the two would be putting out music together. "Me and my luv about 2 take over the world," Vert wrote in the caption, tagging Carti.
HipHopDX resurfaced a clip of Vert's live-streamed interview with Adin Ross from February 2022, during which the rapper said he wanted to drop a collaborative 16*29 mixtape with Carti and claimed that the two had recorded over "40" songs together.
Uzi says he wants to Drop 16*29 collab tape and that him and Carti have over 40 new songs together ????‍♀️ #LilUziVert #PlayboiCarti pic.twitter.com/pML3wiI2vk

— uziawge ????? ピンク ?? (@uziawge) February 18, 2022
Some of these have already been released, such as "Shoota" and "Left, Right," but fans are still eagerly awaiting more from the duo and of course, the release of Vert's long-awaited Pink Tape.
In other music news, Potter Payper rapped on London's midnight streets in the "Corner Boy" music video.