Gomi Transforms Plastic Waste Into Bluetooth Speakers
"A collision between Dieter Rams and Picasso."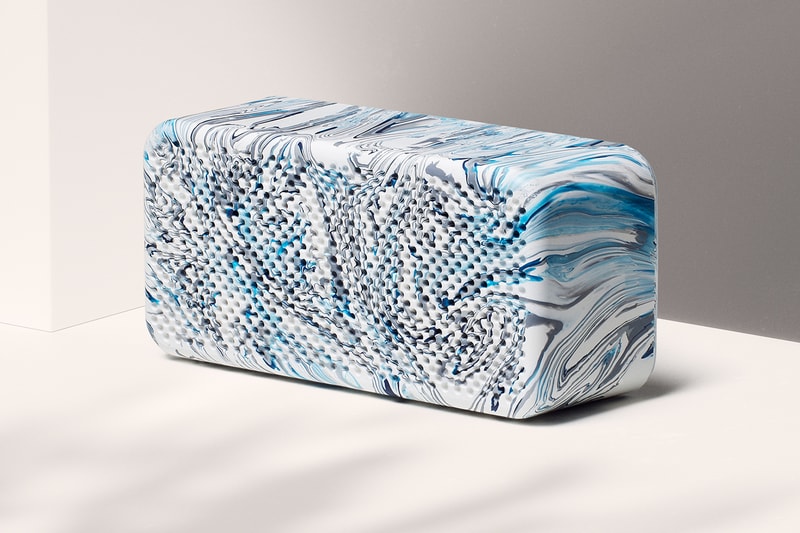 1 of 8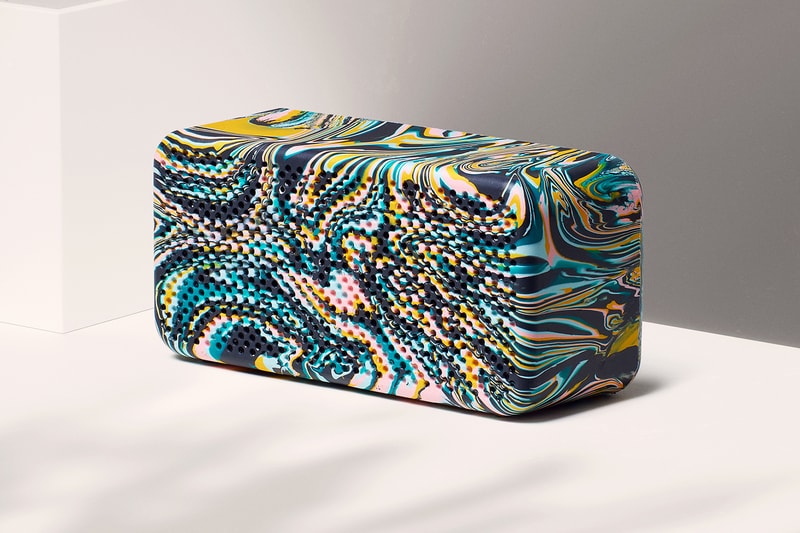 2 of 8
3 of 8
4 of 8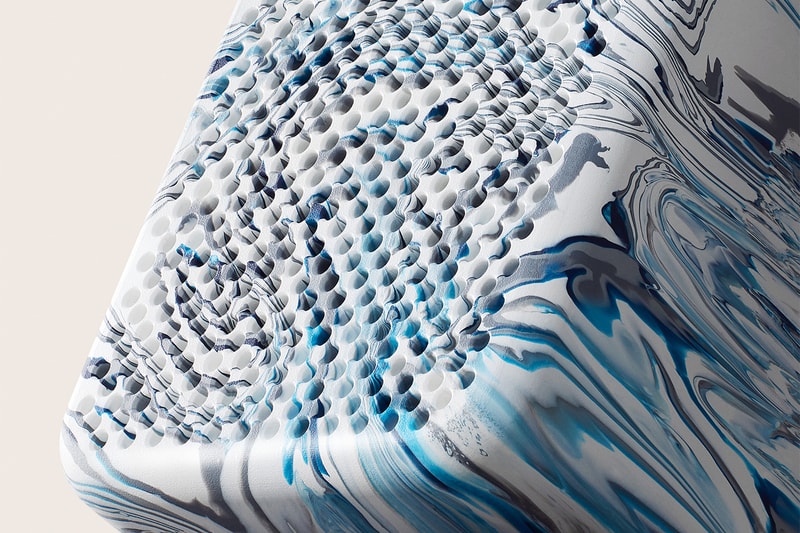 5 of 8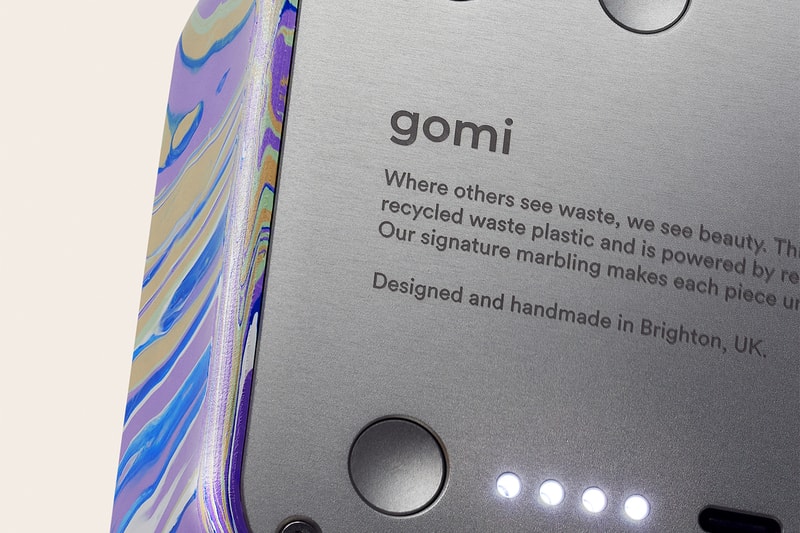 6 of 8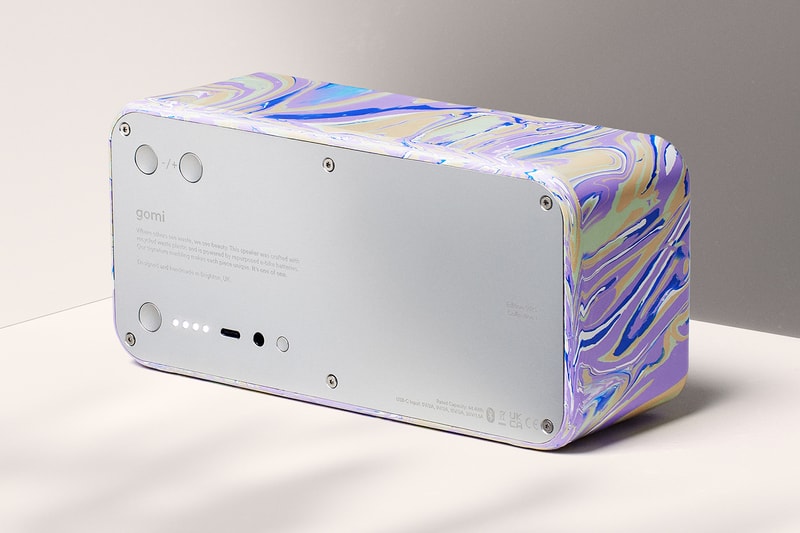 7 of 8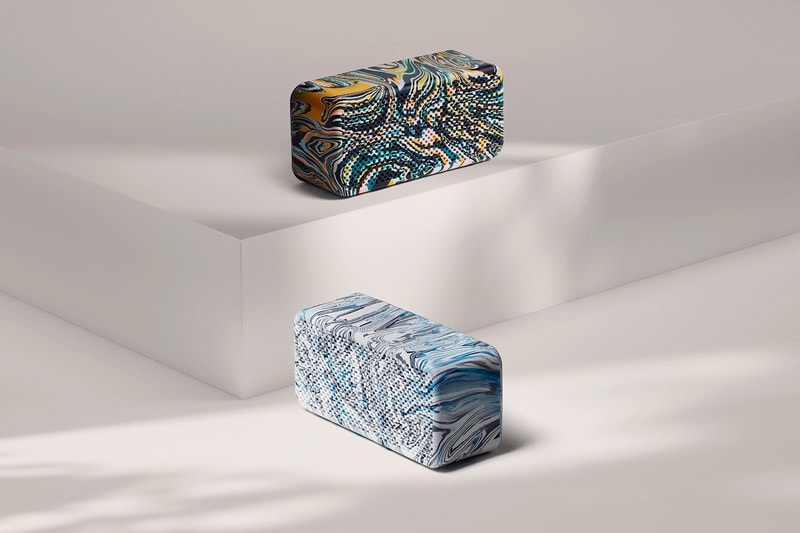 8 of 8
Brighton-based design studio Gomi has launched a series of portable Bluetooth speakers which feature casing made from waste plastic and old e-bike batteries. Named "Collection One", the pieces are intended to show consumers how beauty can come from waste products, and have each been handmade from the studio's seaside space.
Through the collection, Gomi claims that over six tonnes of waste plastic will be saved from landfill. Their process for creating the material sees them work alongside local recycling companies to source material that would otherwise be incinerated, before transforming it back into a raw material that can be manufactured to create the desired form.
For Collection One, there are three colorways each inspired by a different artwork, and because they're handmade, the individual speakers will feature unique details. "We think of our aesthetic as a collision between Dieter Rams and Picasso and it's the fine balance between the two that can be seen in 'Collection One'," says Tom Meades, co-founder, and Chief Design Officer at Gomi.
Elsewhere, the speakers' sustainability credentials include modular design elements, allowing for each of the 29 components to be individually repaired or replaced. Its Bluetooth connectivity can also be upgraded, and Gomi will offer rade-in, repair, and product upgrading facilities. "Every material and design decision is filtered through our thinking 'can it be repaired easily, can it be recycled easily' – this is why we're anti-glue, pro-modularity, and proudly repair-for-life," Meades adds. "We are proving that there is a process to recycling properly, that we can create exciting products from waste, and bring beauty and individuality into tech."
The first limited run will be available in three colorways: Panther, Ultraviolet, and Avalanche, and will retail exclusively through the Gomi website for £299 GBP (approximately $365U USD).
The speakers will be exclusively available via the Gomi website from 21st March 2023.
In other design news, Herman Miller has reintroduced eight of Alexander Girard's "Environmental Enrichment Panels" as posters.