Utopia by Peder Cho FW23 Debuts Woven Unisex Styles
The Tiktok-turned-TV sewing sensation brings his upcycled creations to the runway.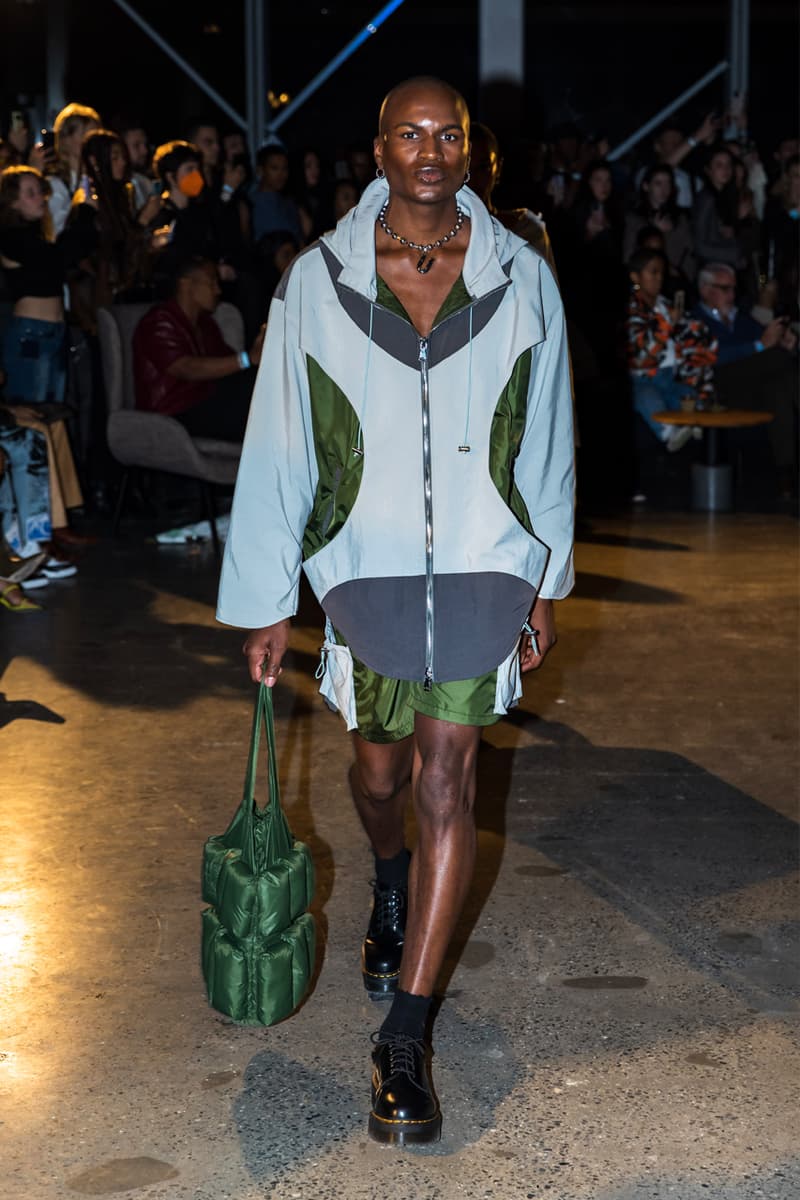 1 of 32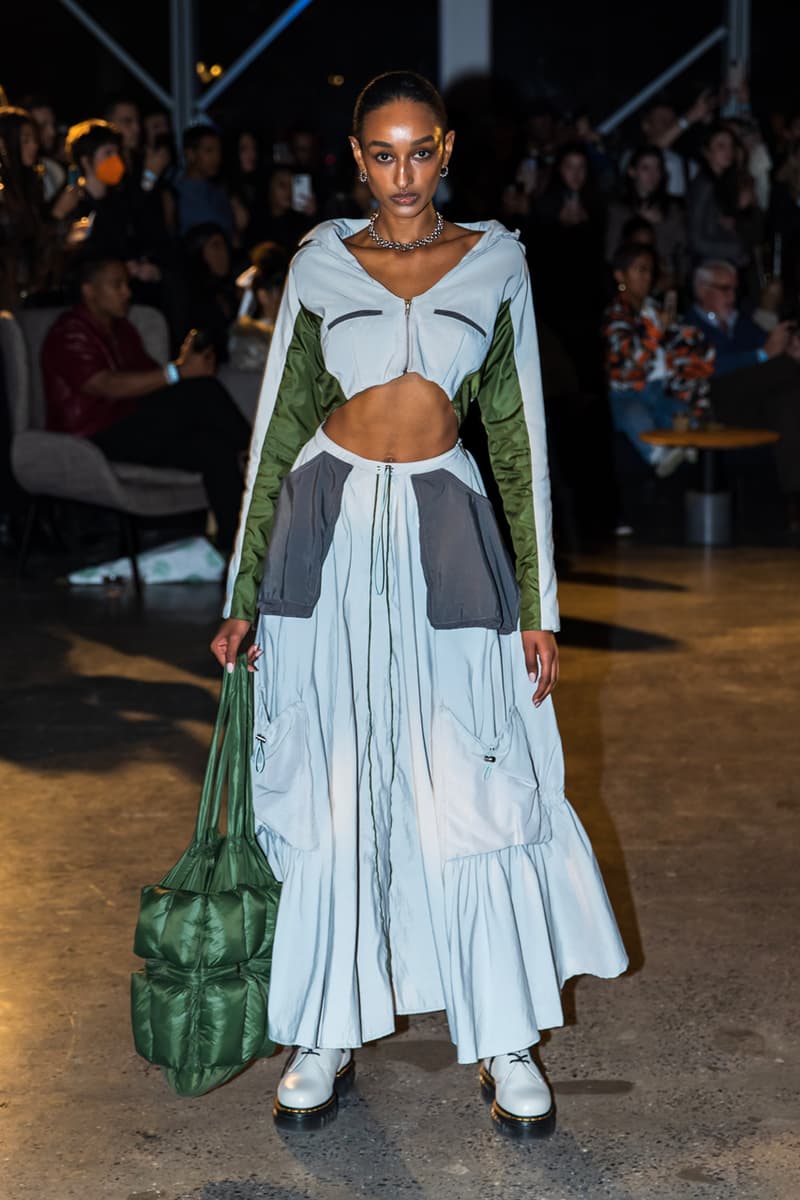 2 of 32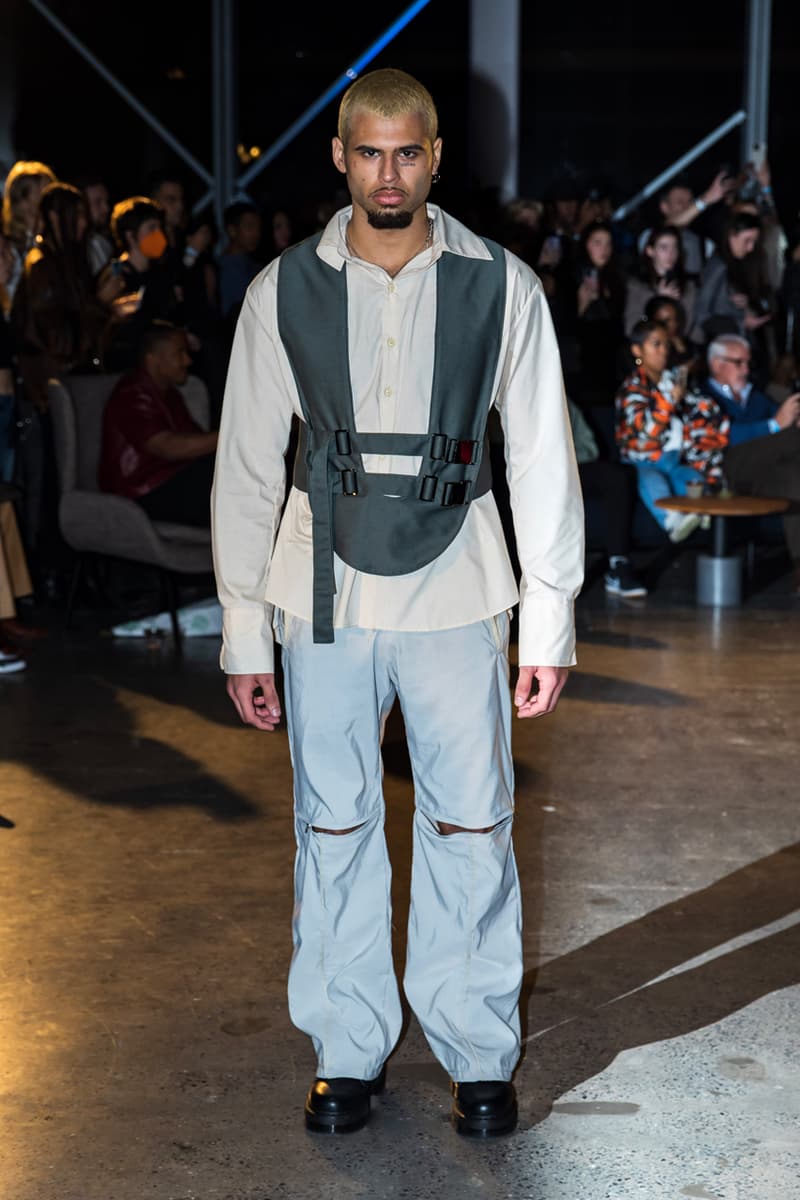 3 of 32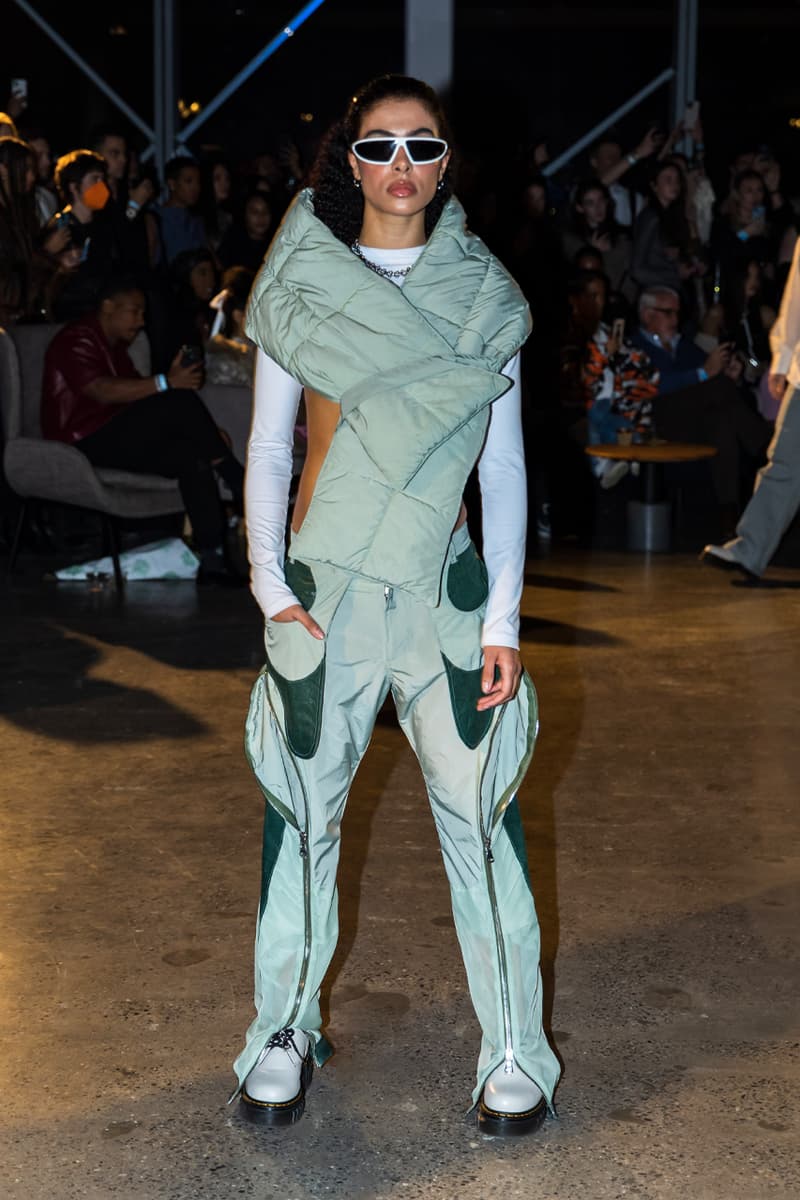 4 of 32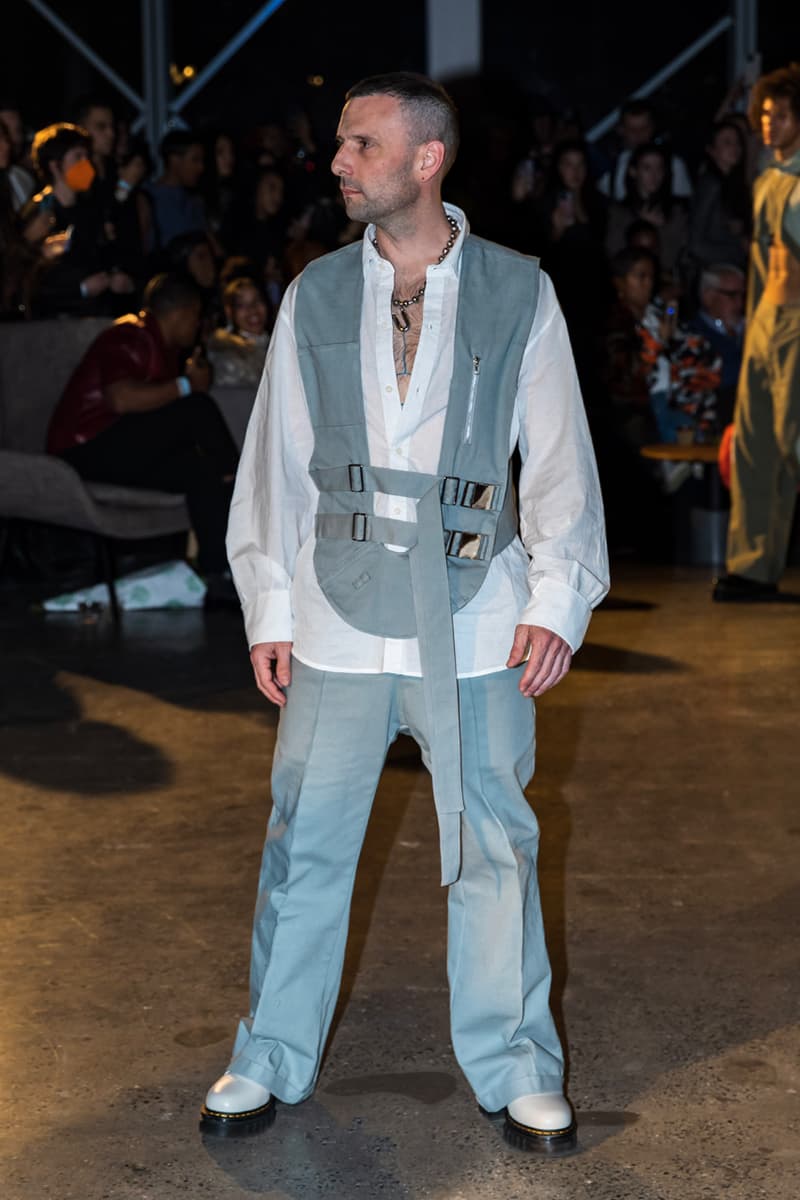 5 of 32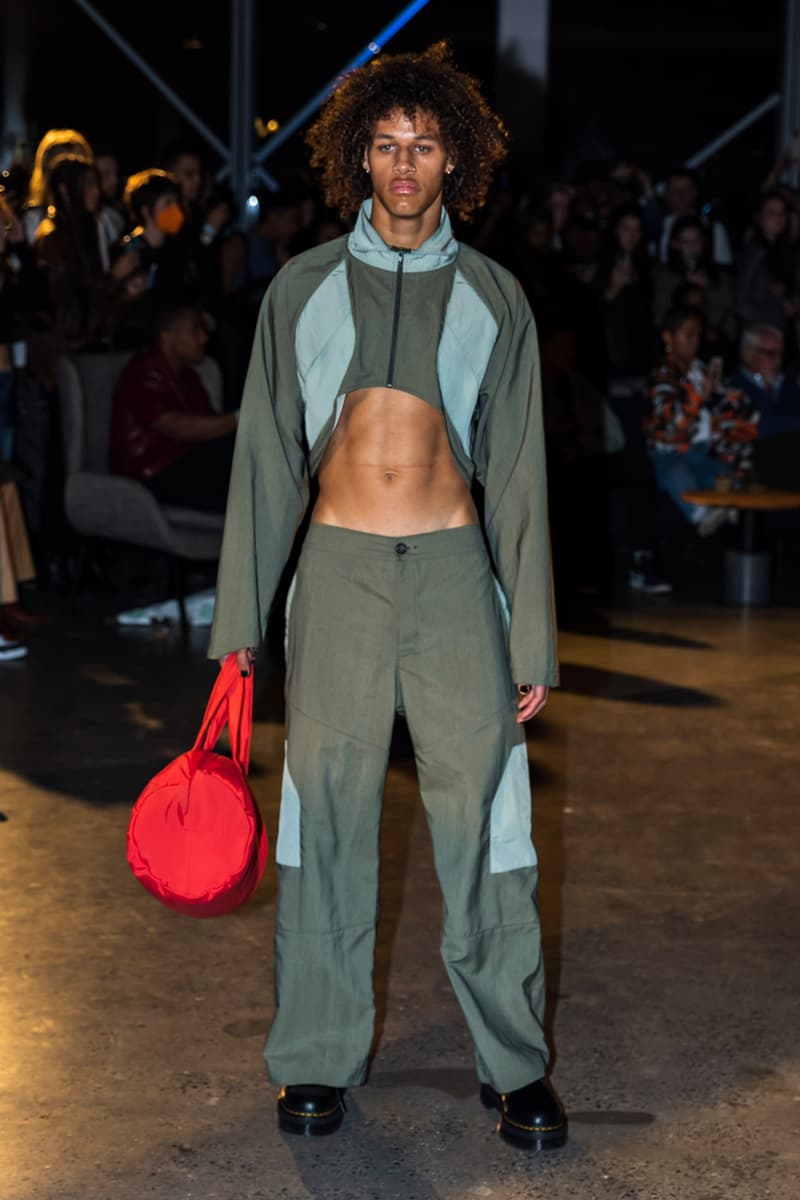 6 of 32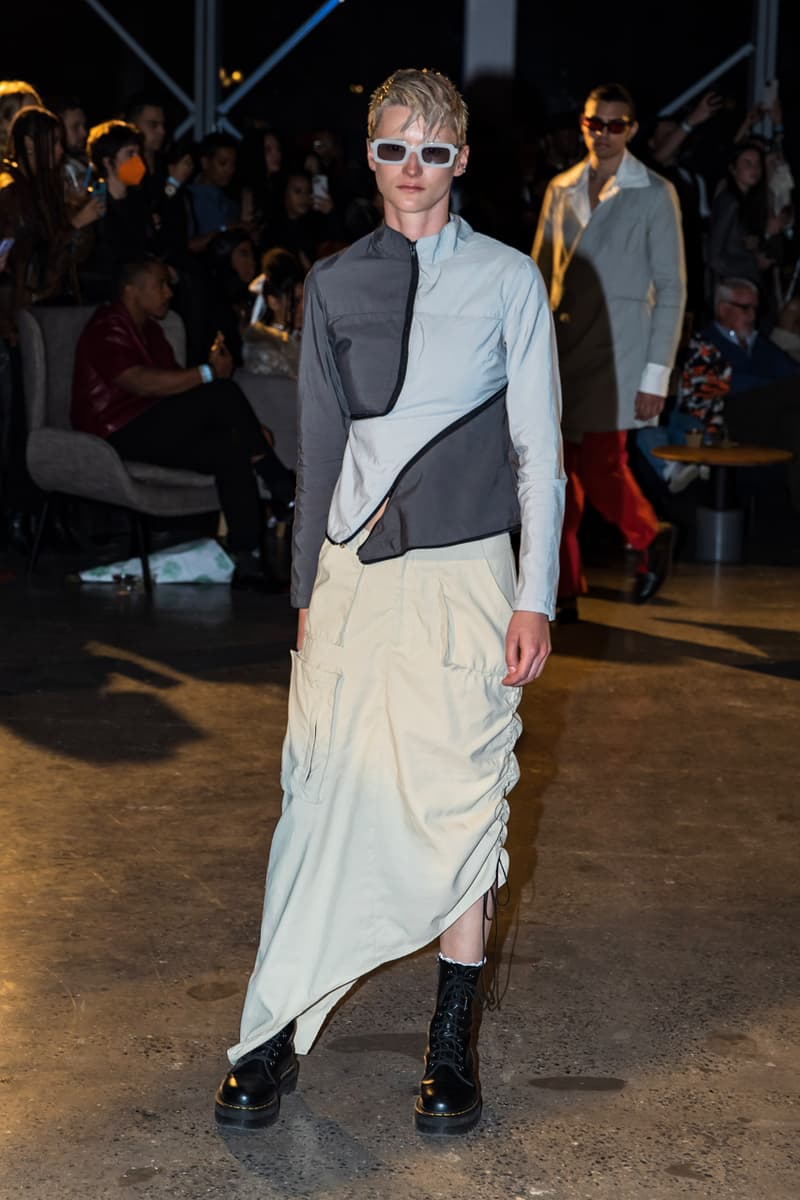 7 of 32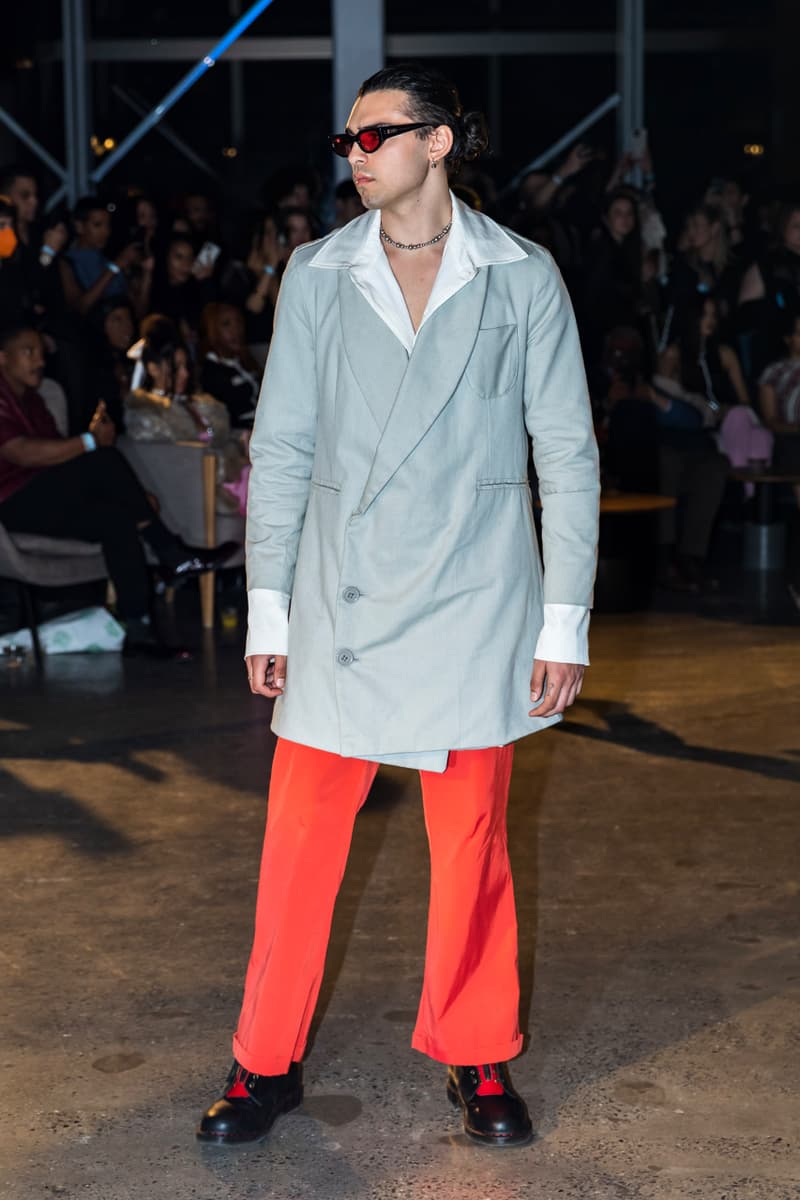 8 of 32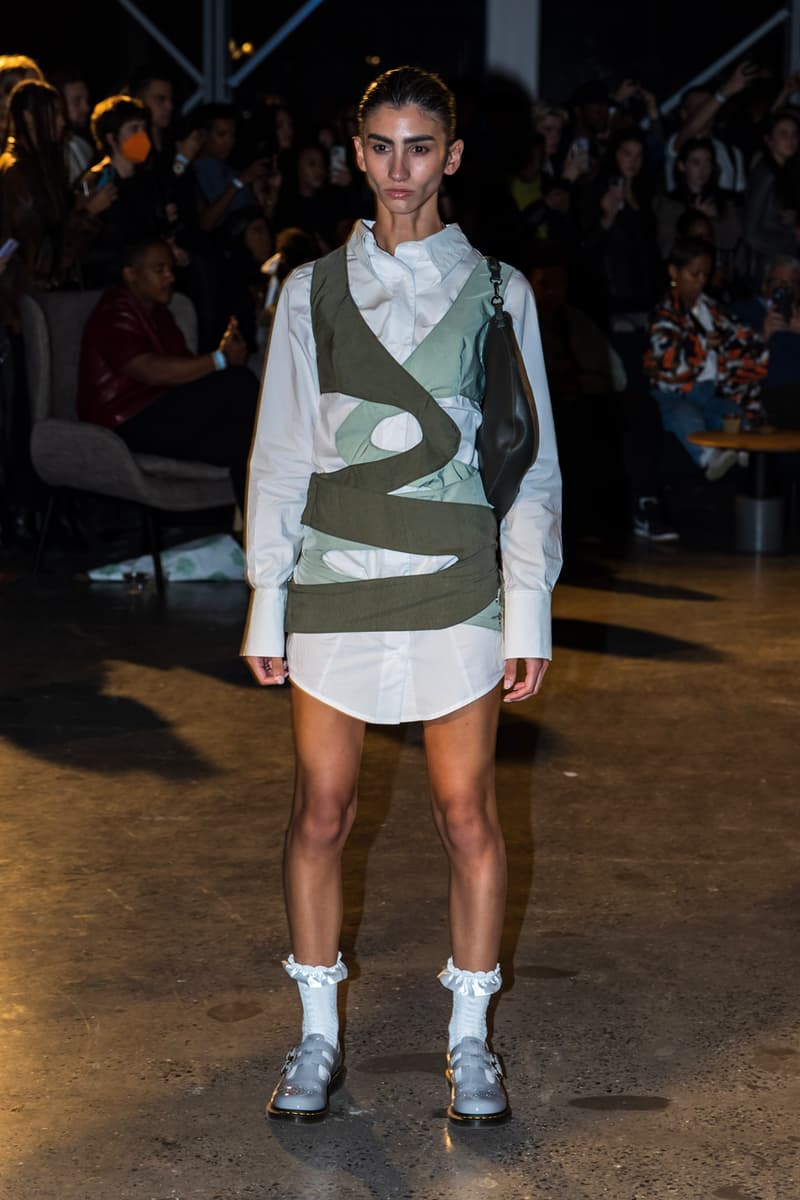 9 of 32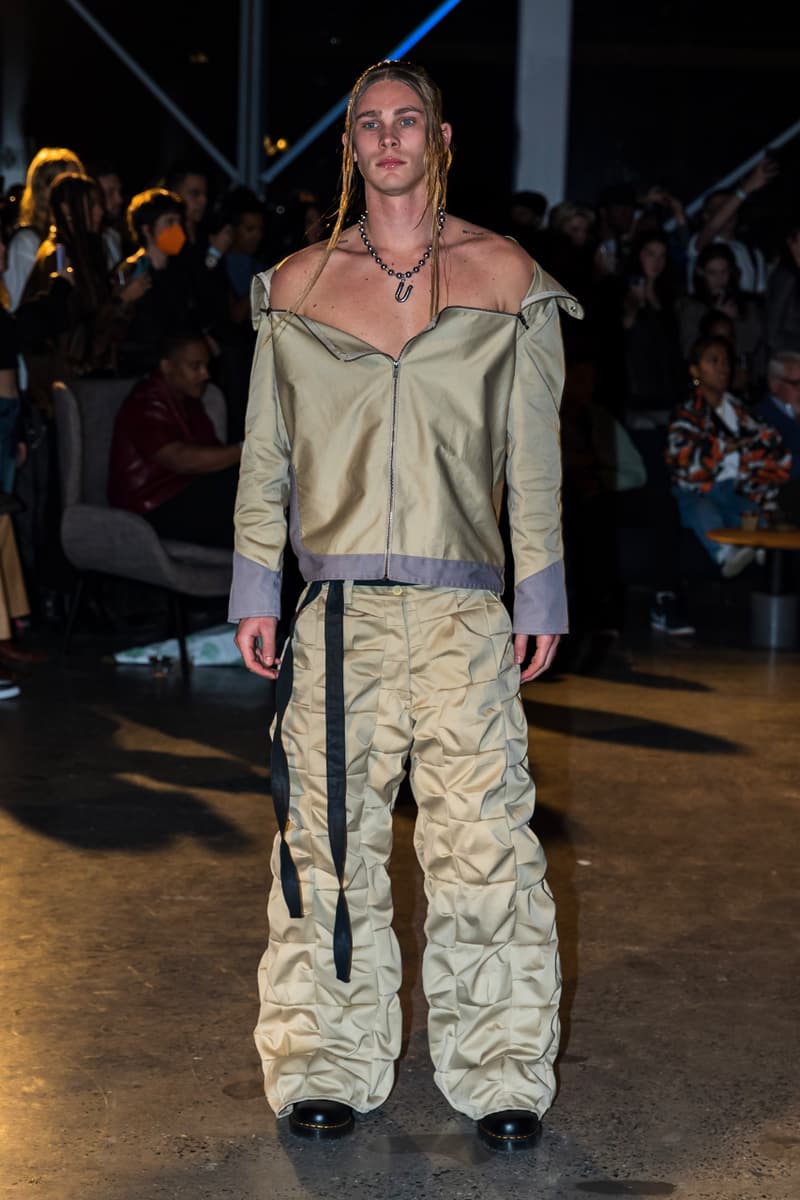 10 of 32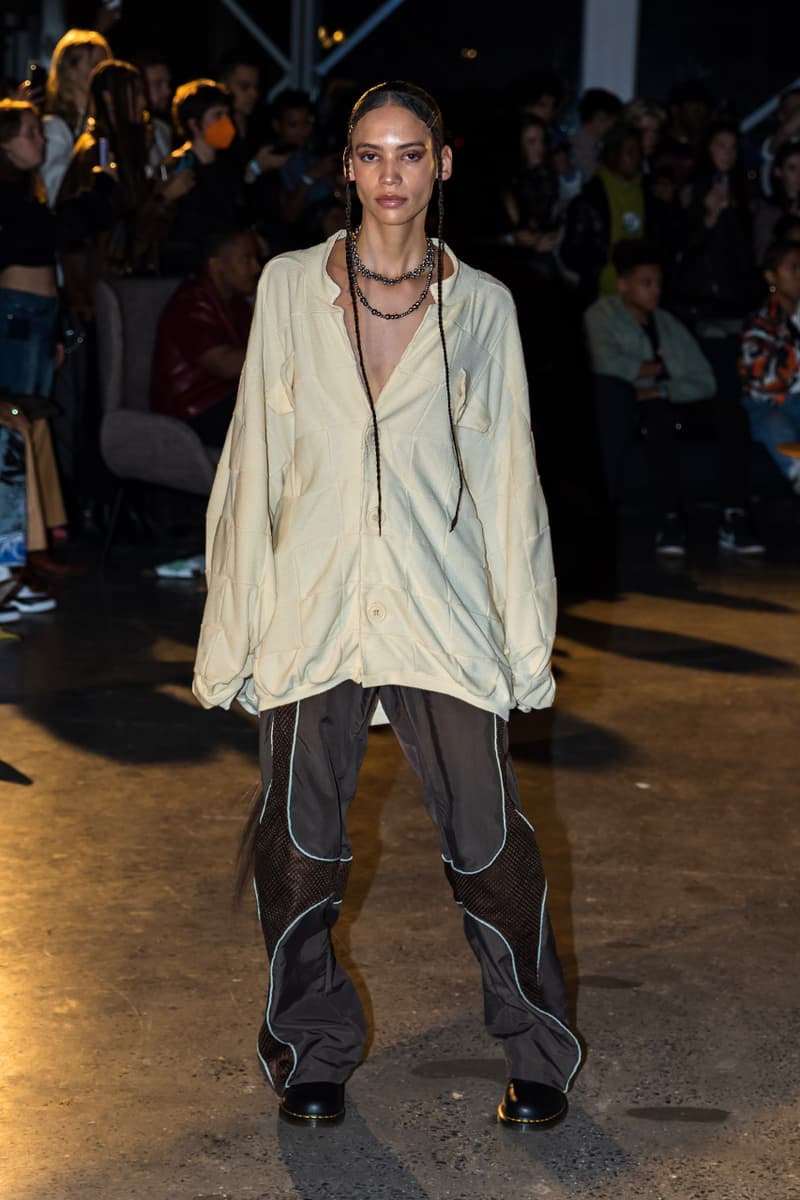 11 of 32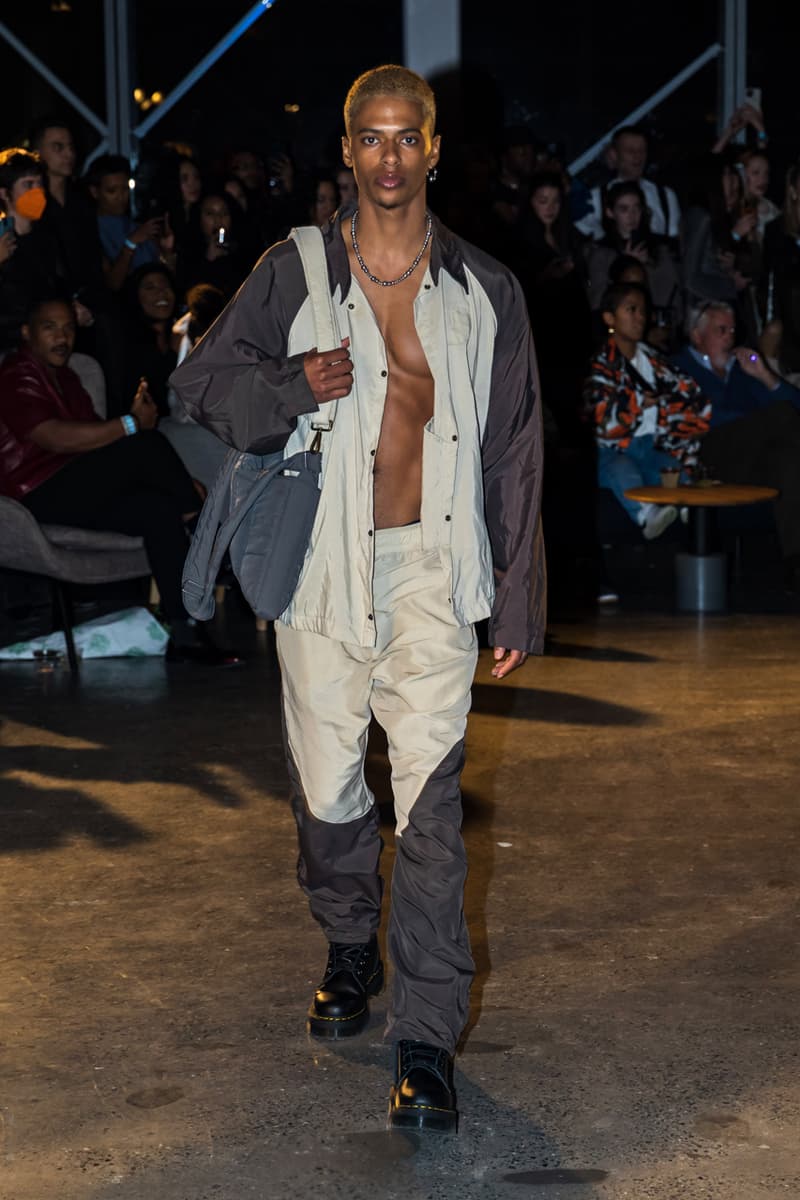 12 of 32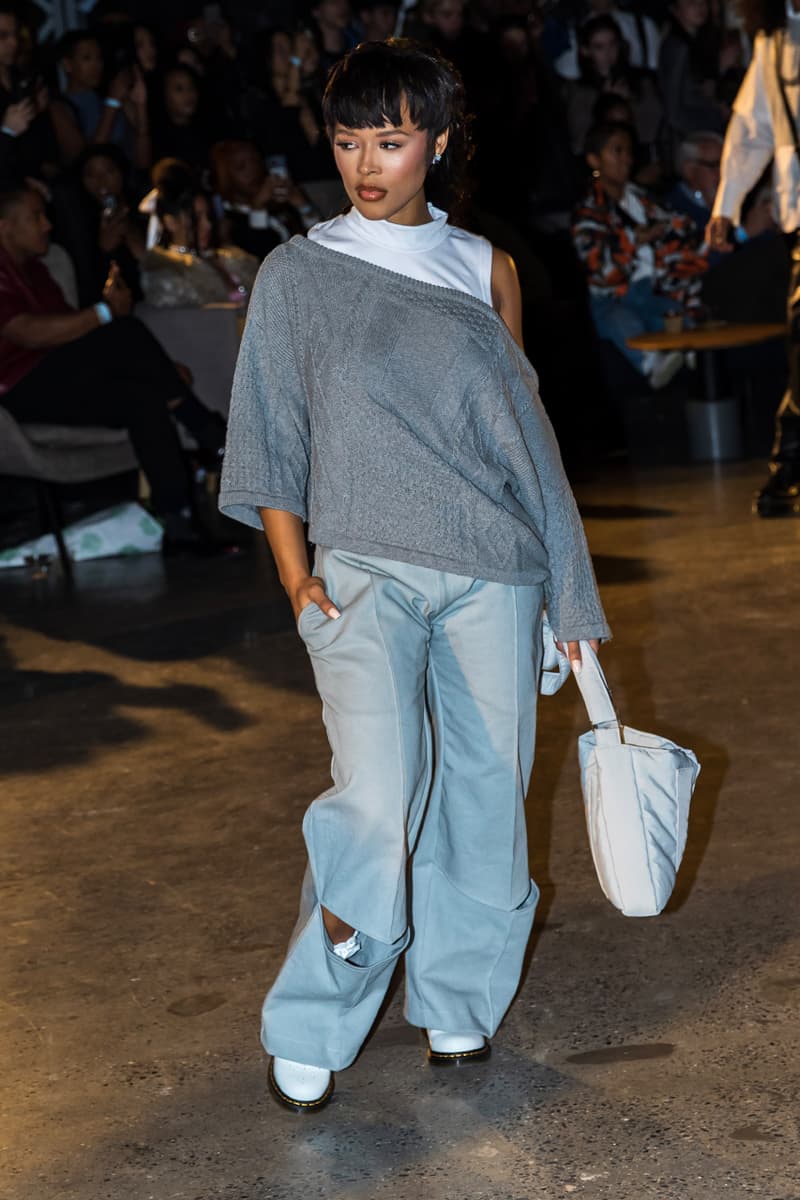 13 of 32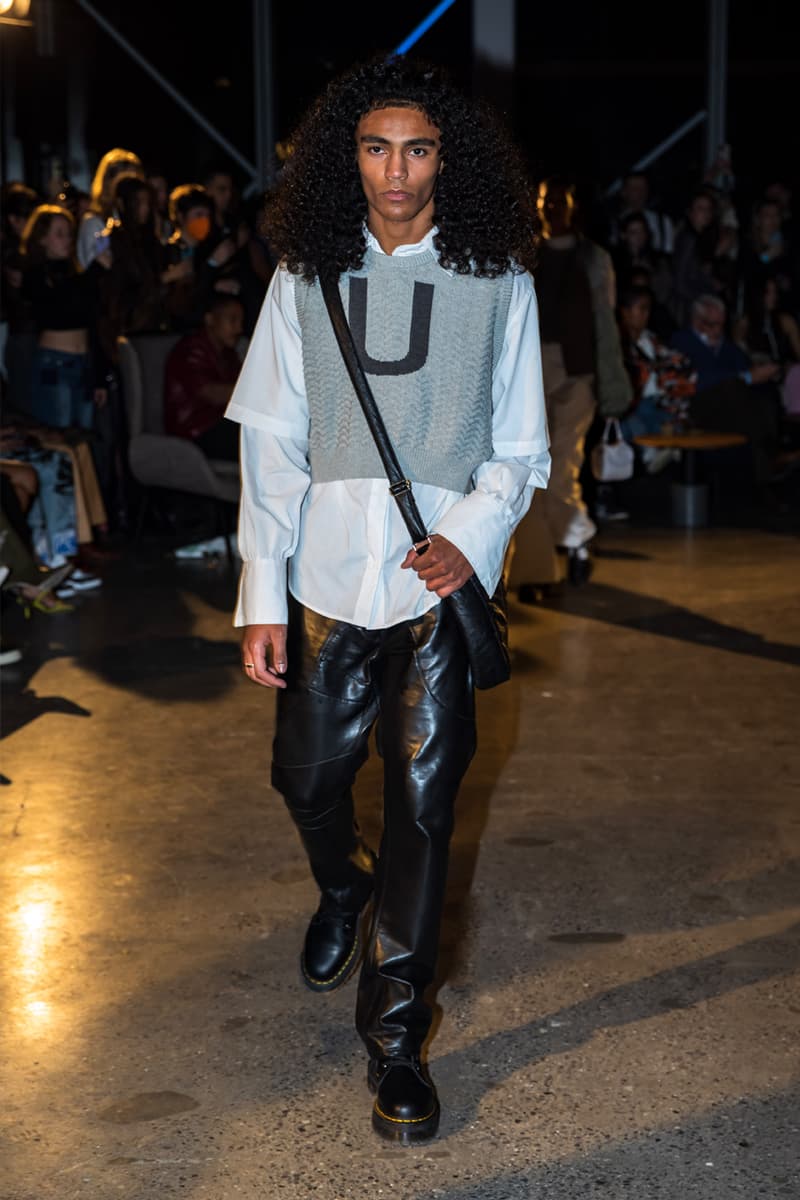 14 of 32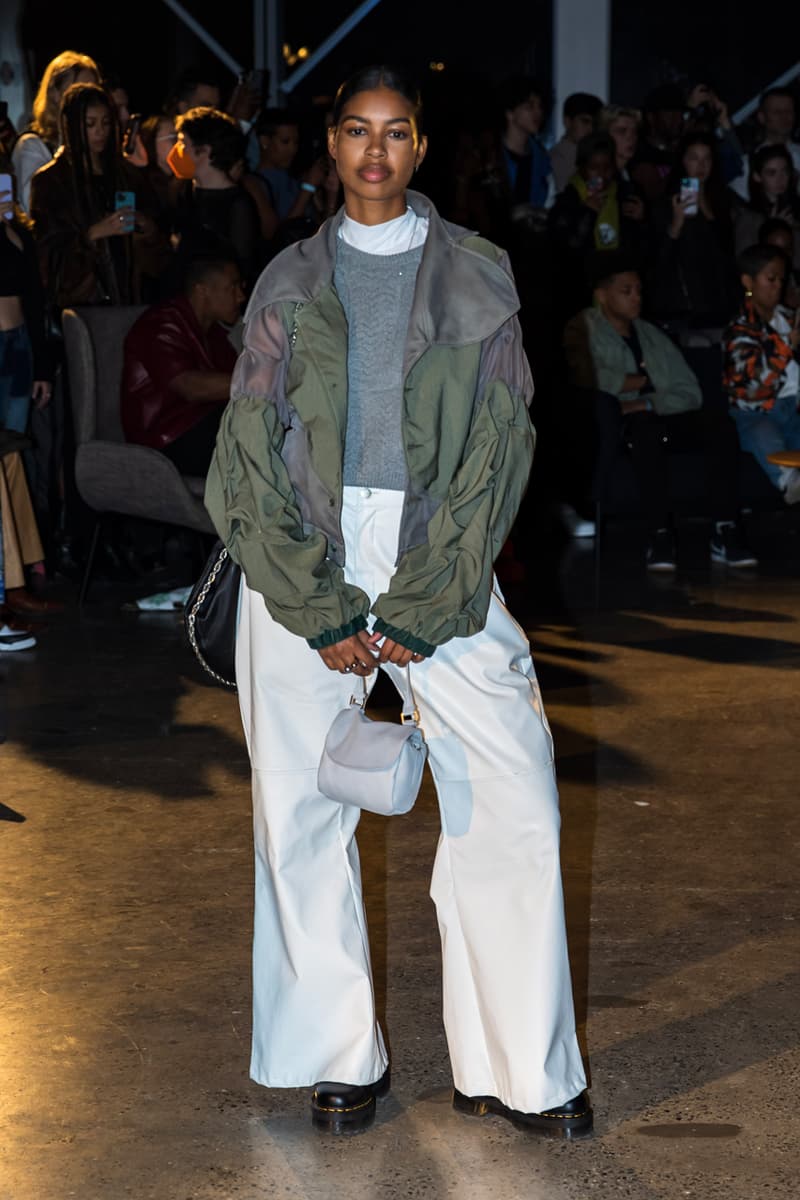 15 of 32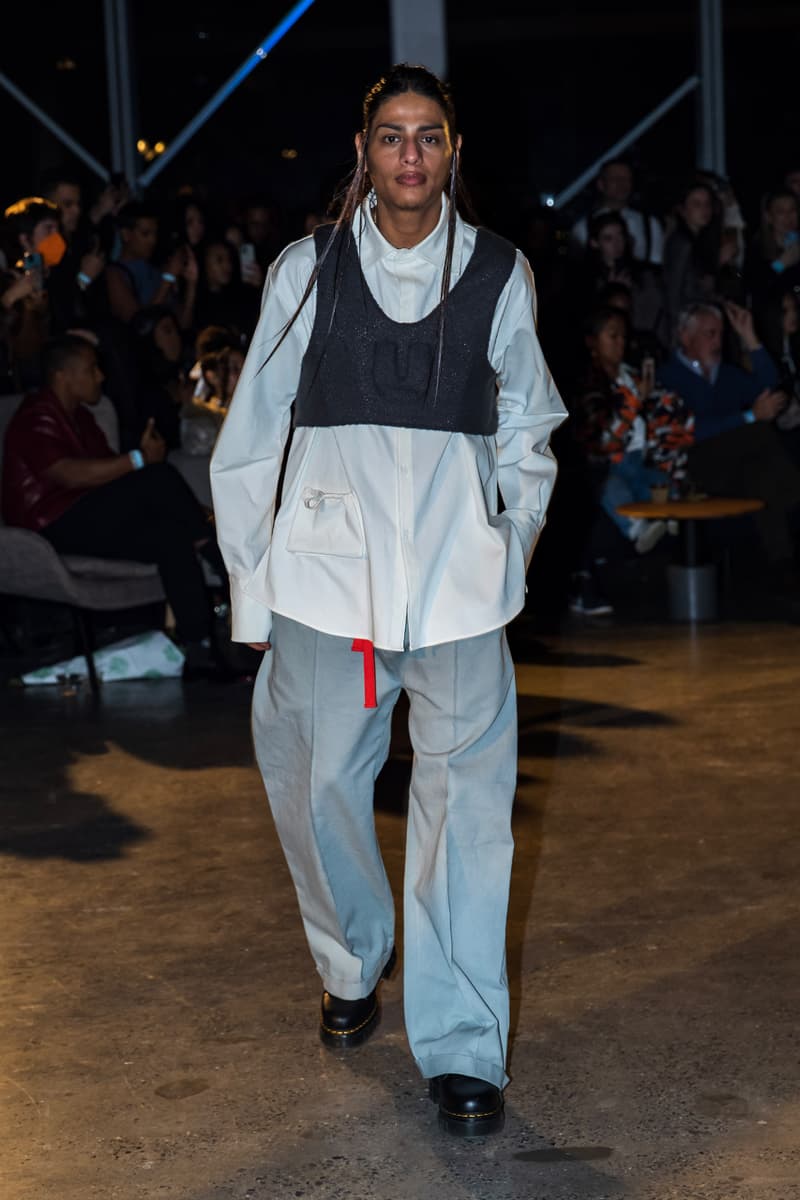 16 of 32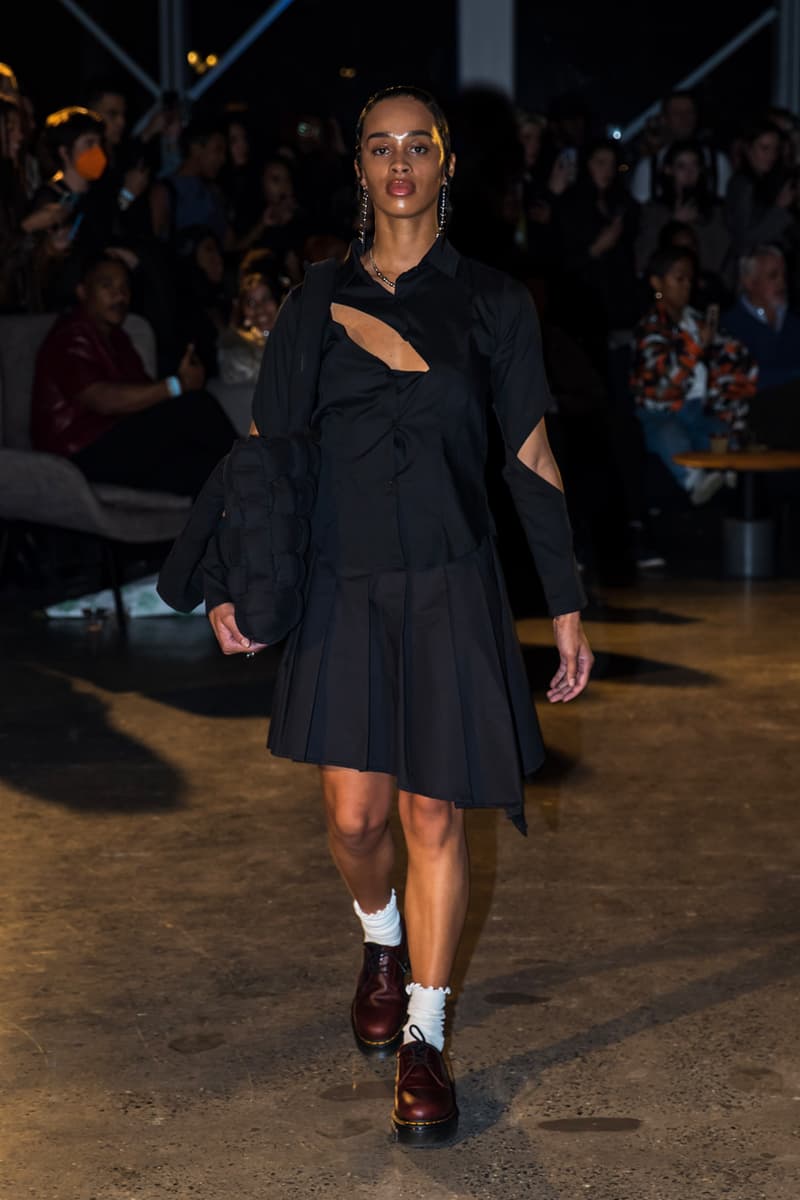 17 of 32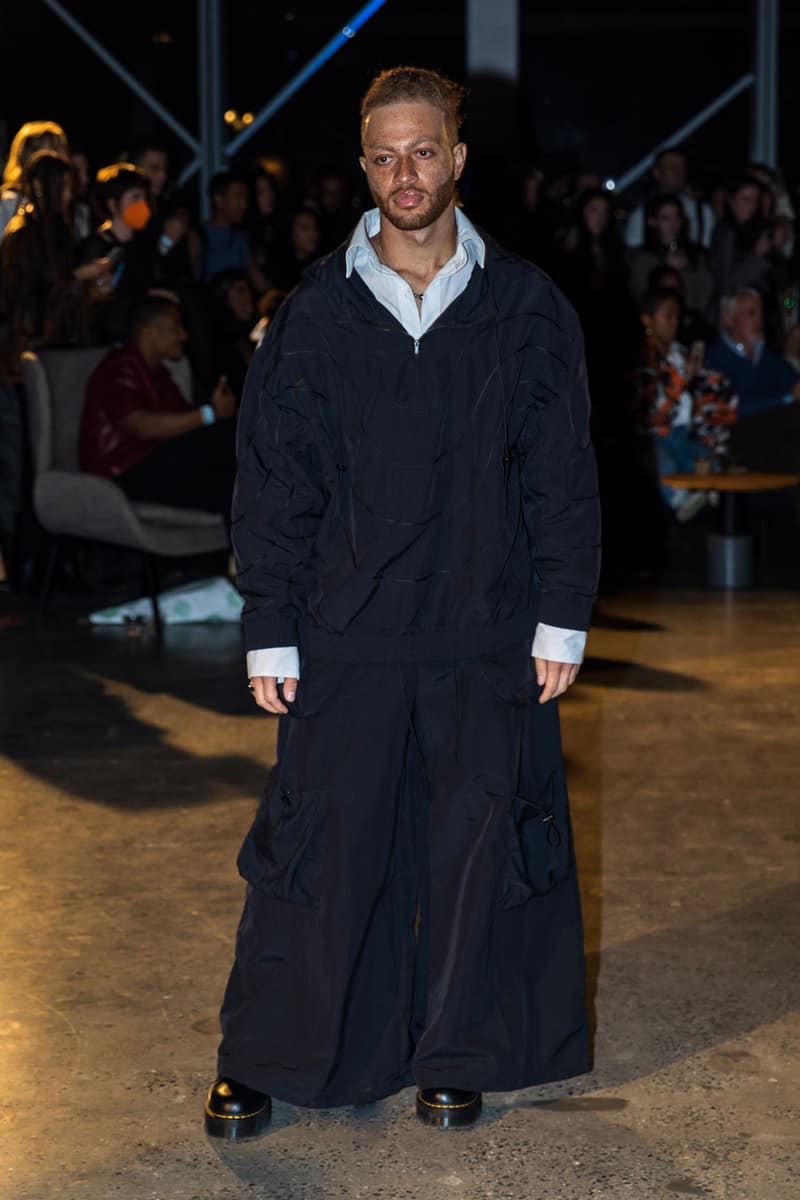 18 of 32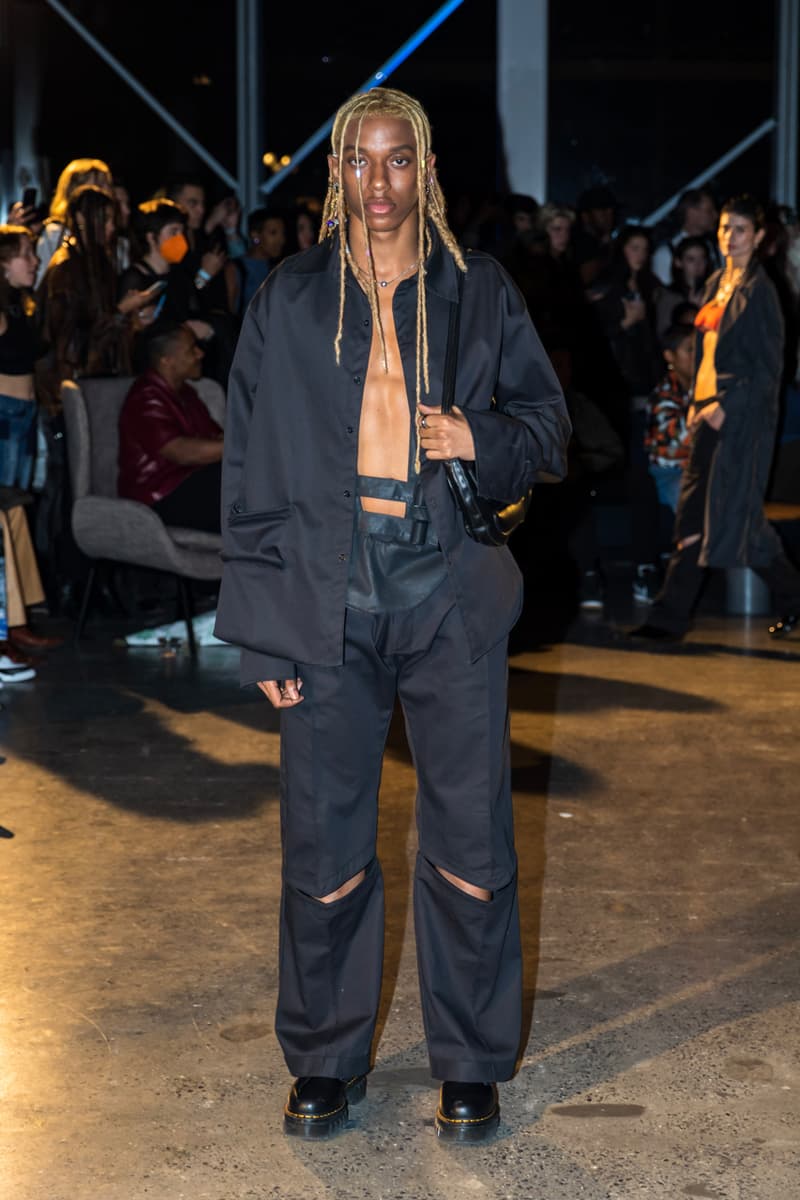 19 of 32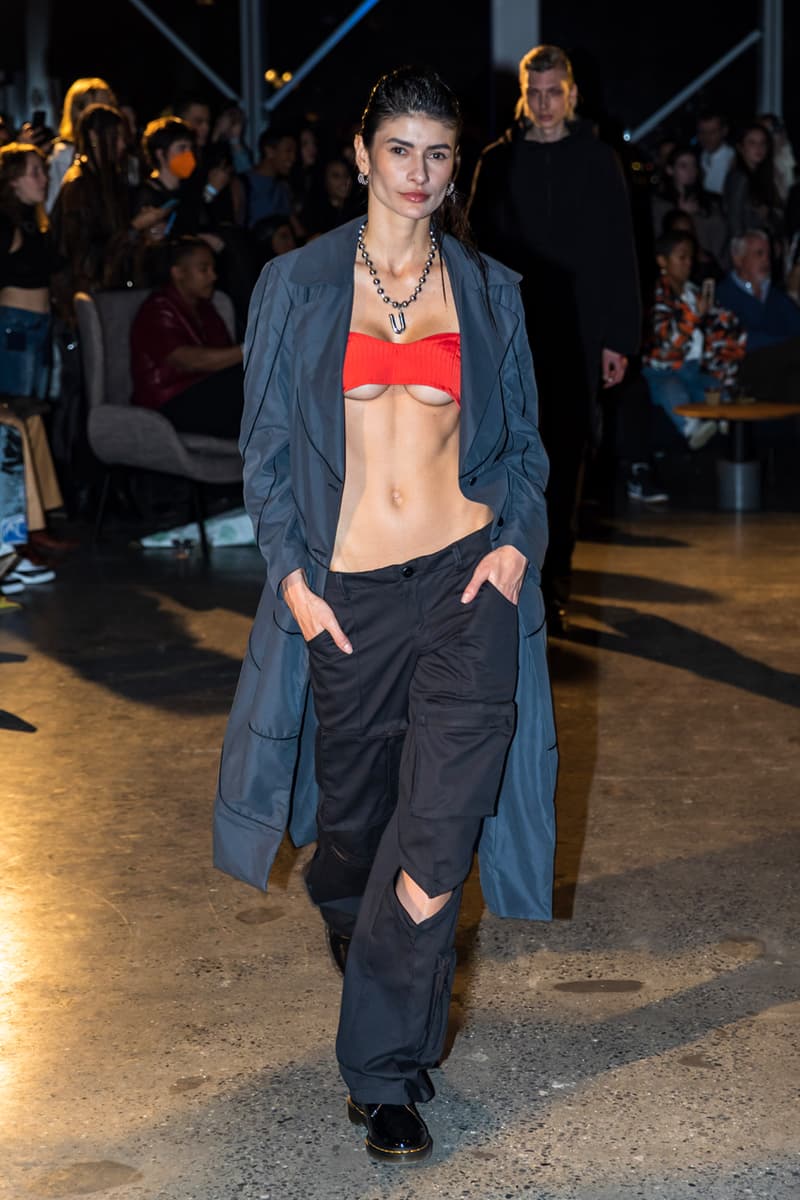 20 of 32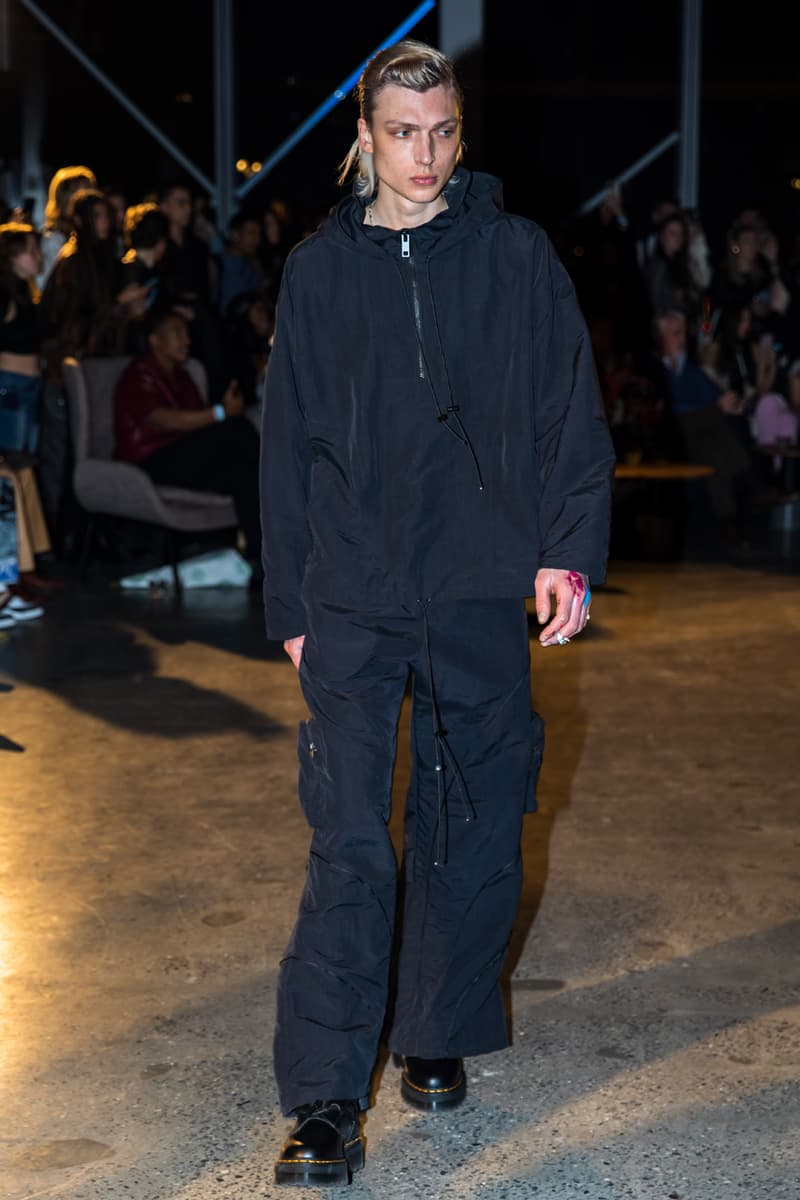 21 of 32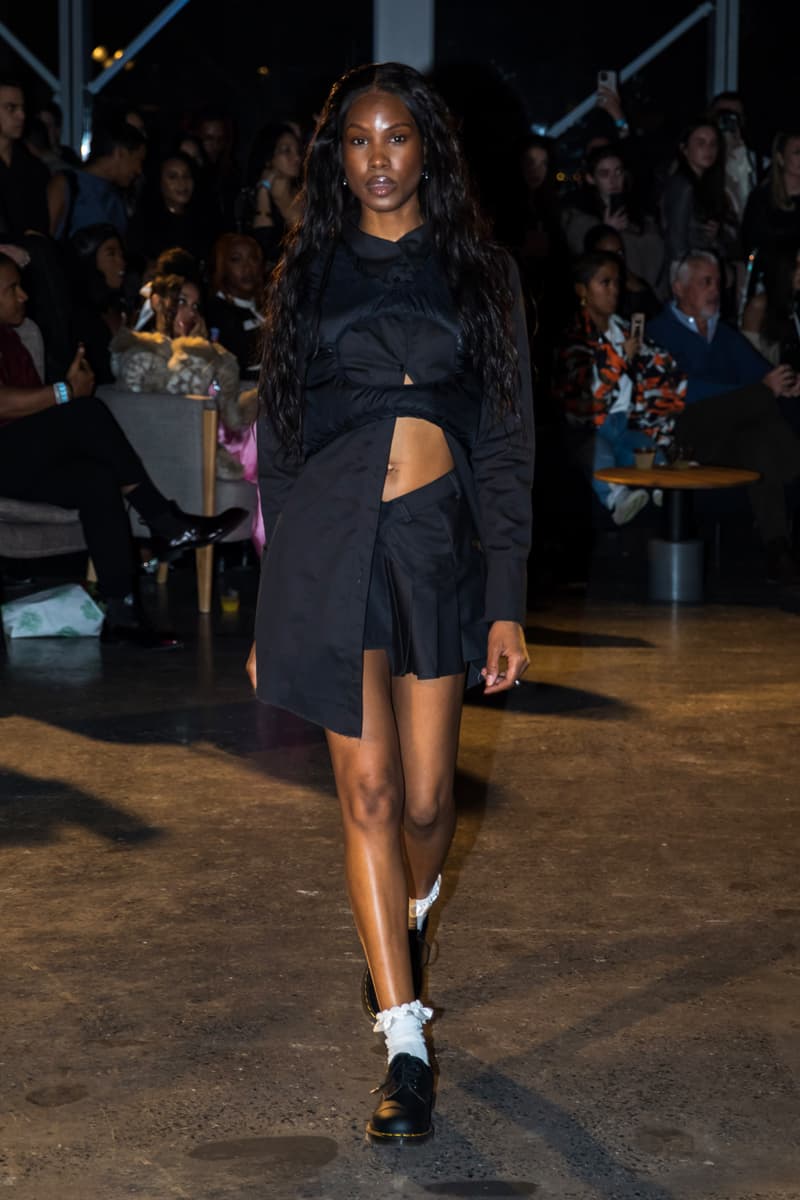 22 of 32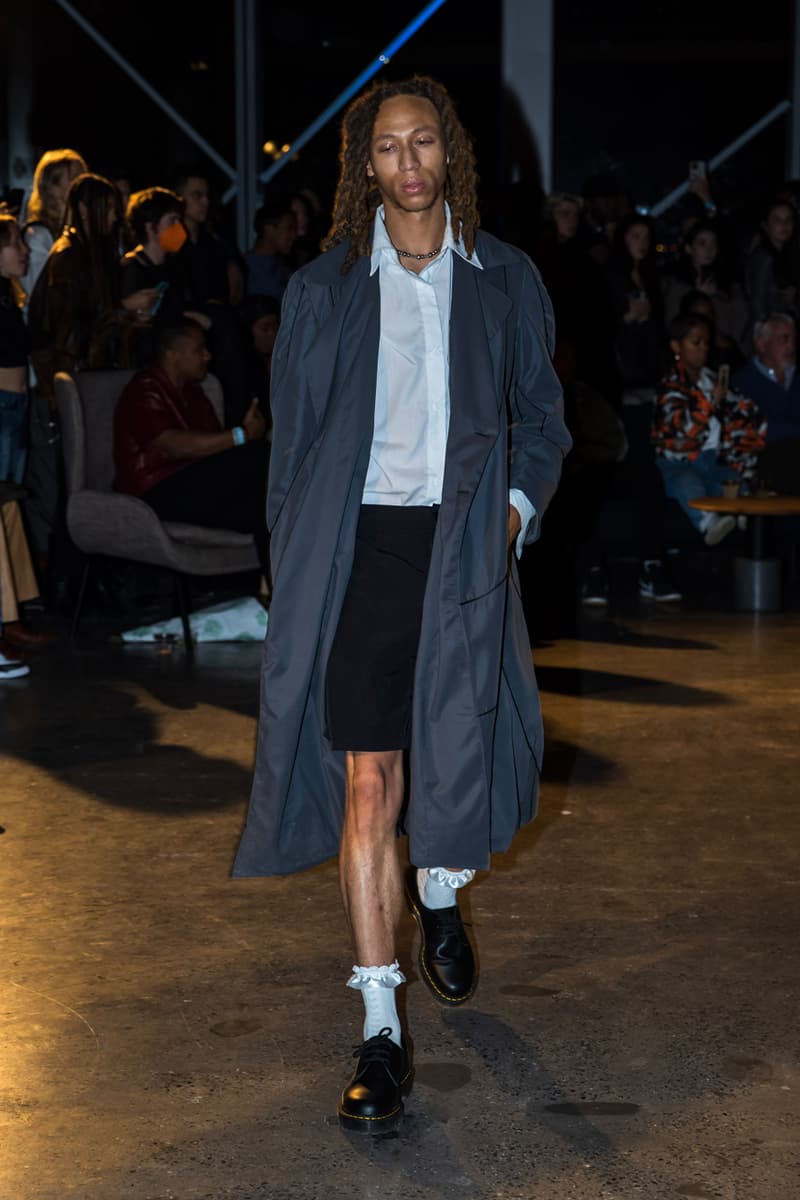 23 of 32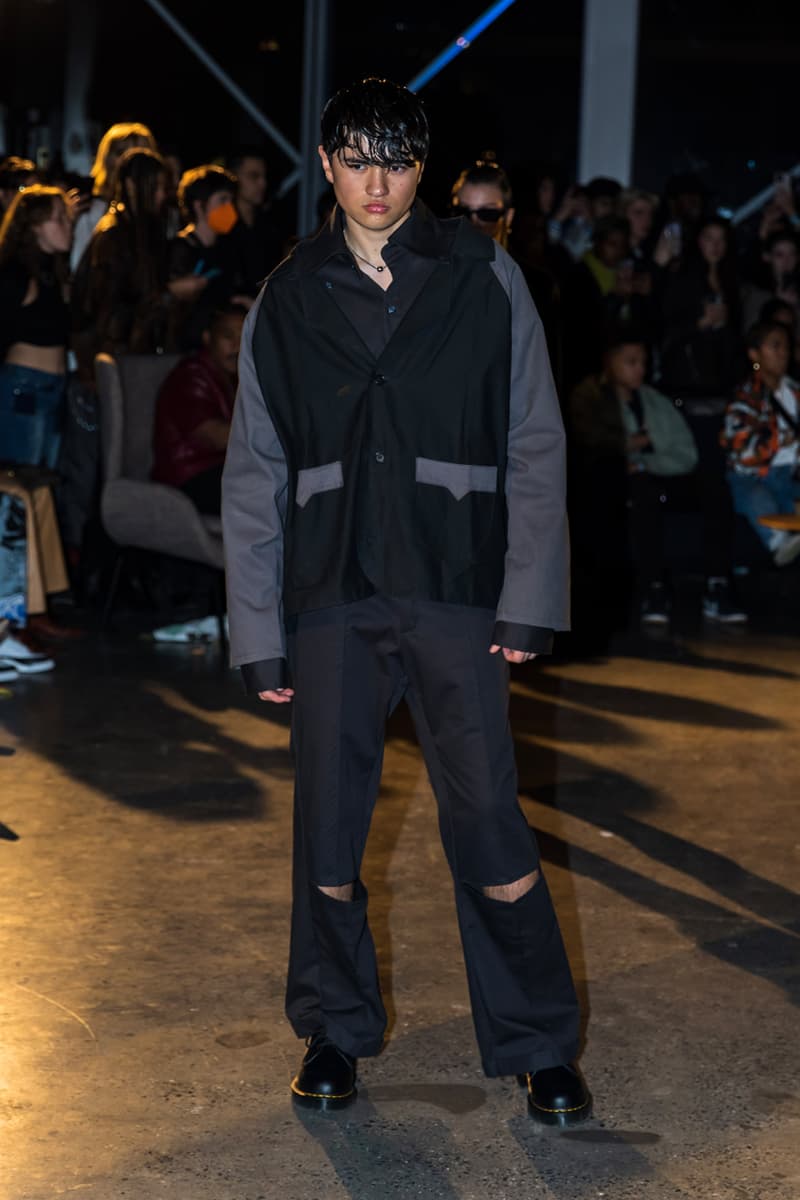 24 of 32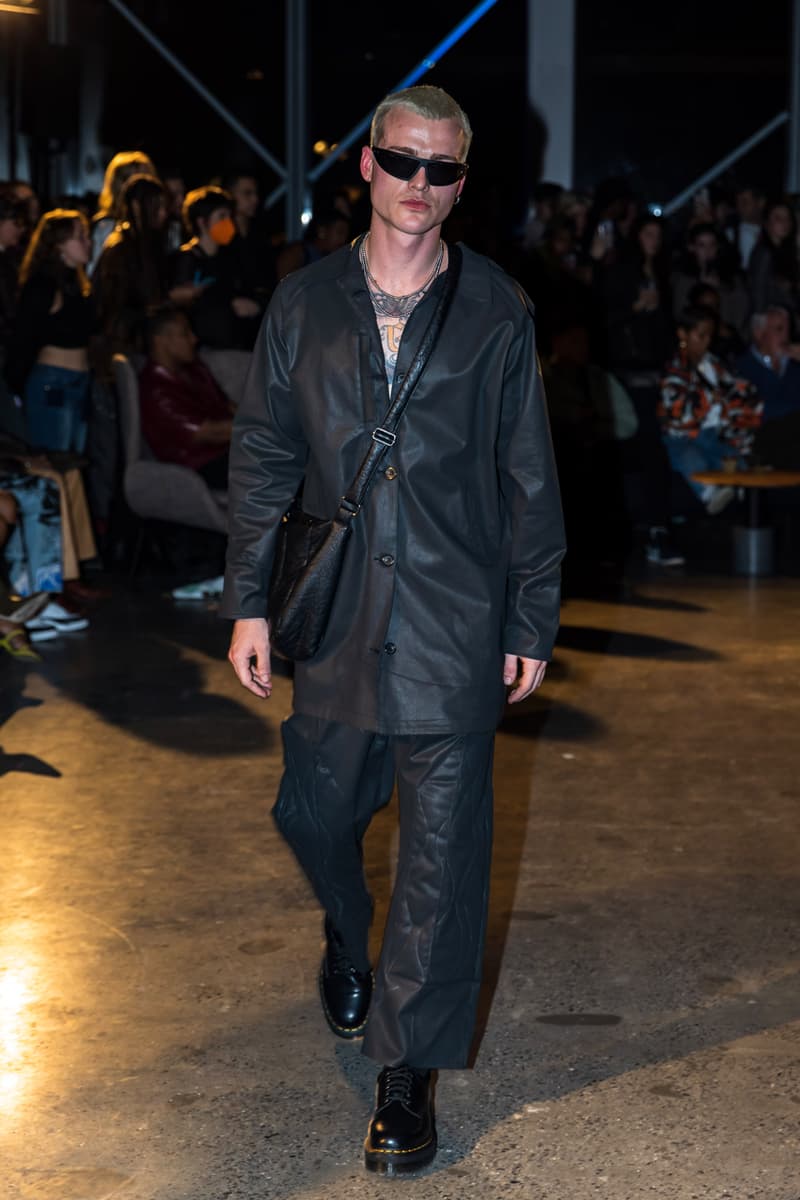 25 of 32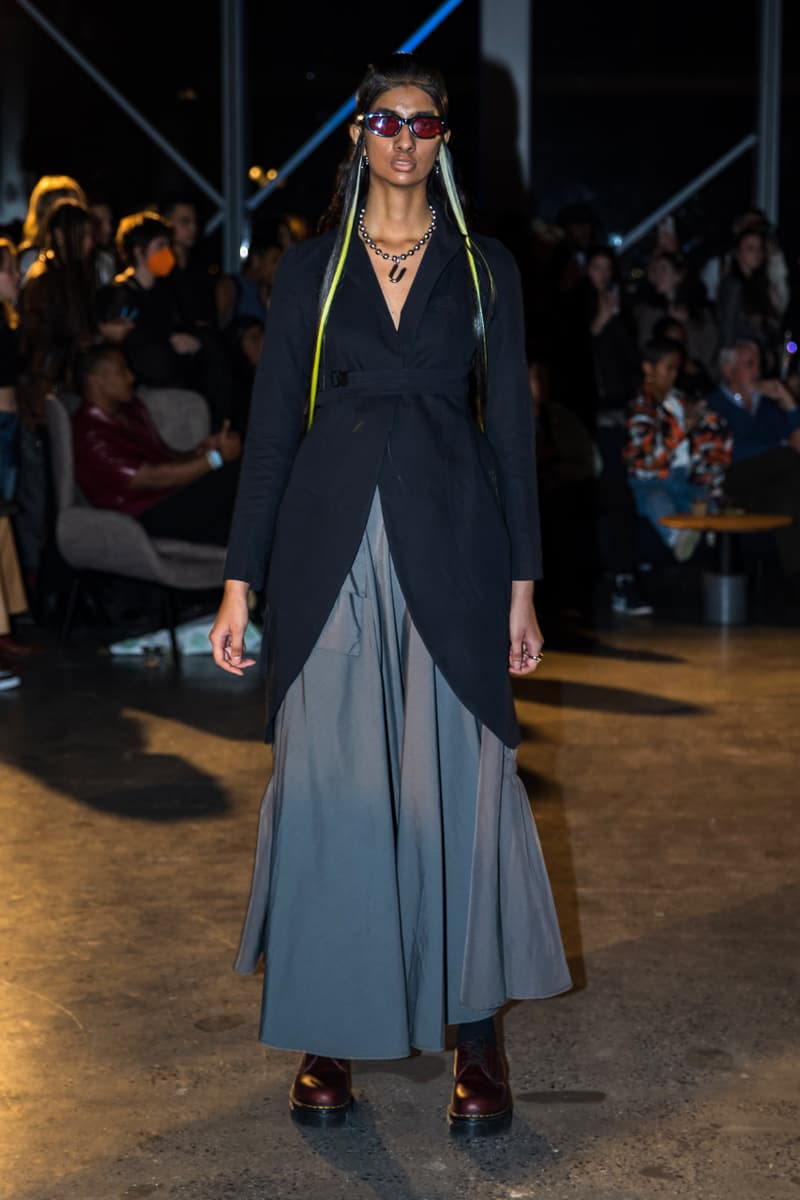 26 of 32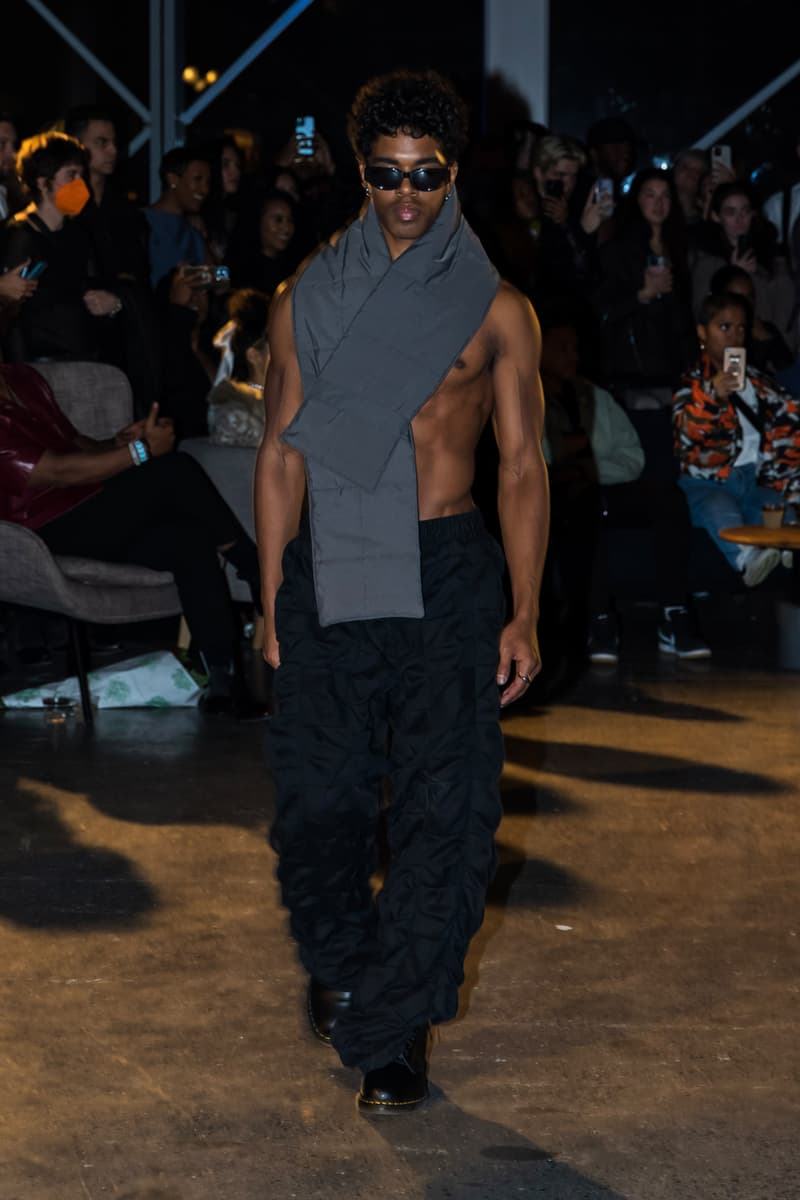 27 of 32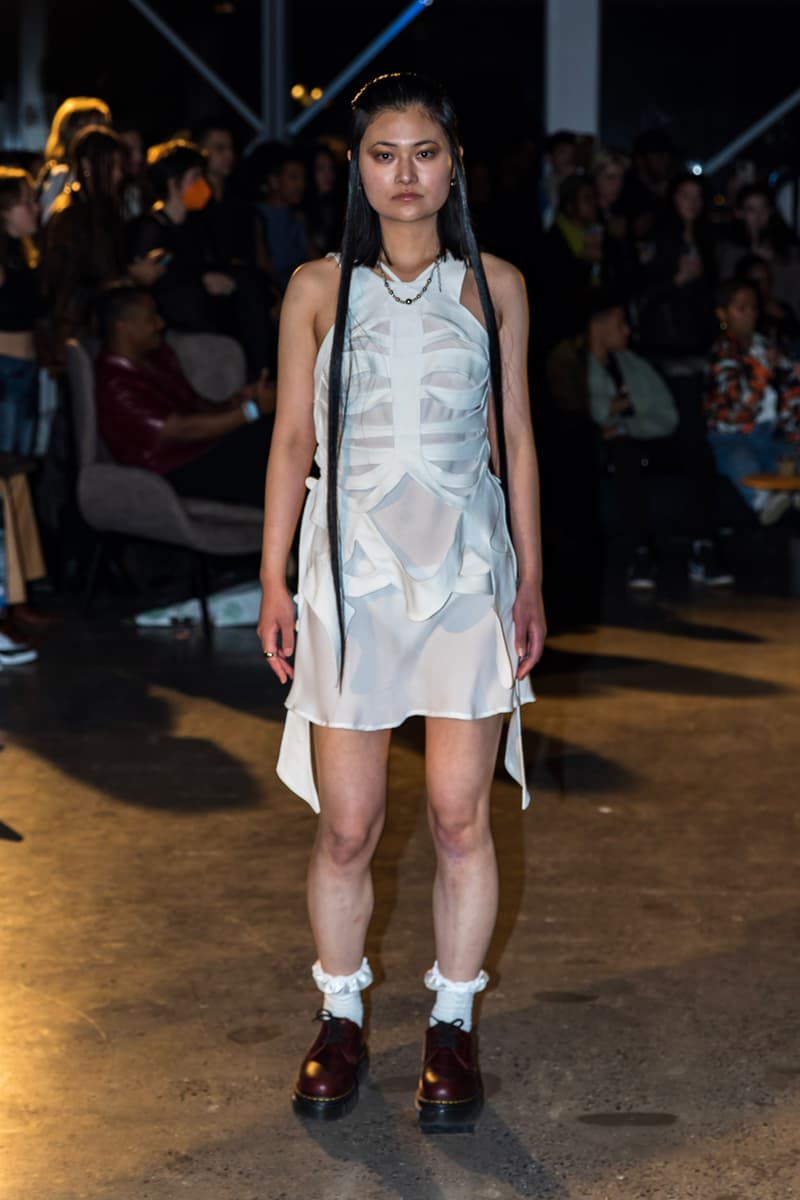 28 of 32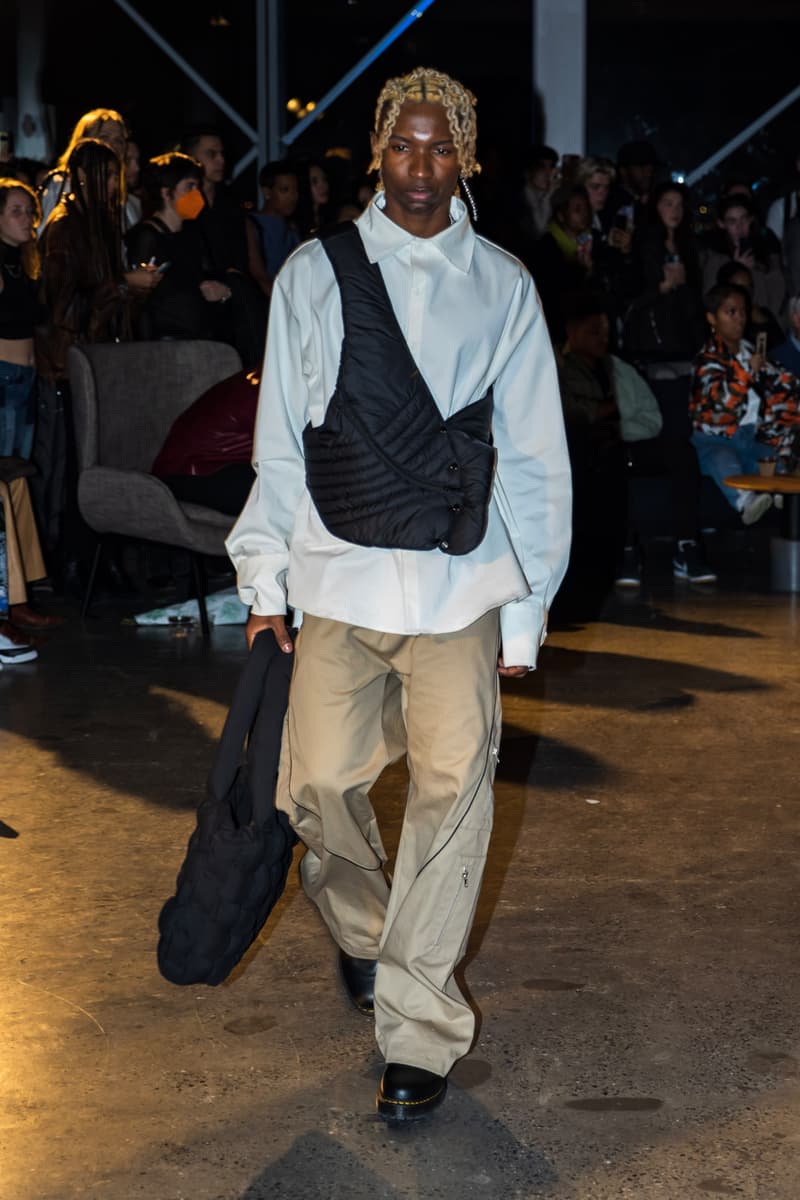 29 of 32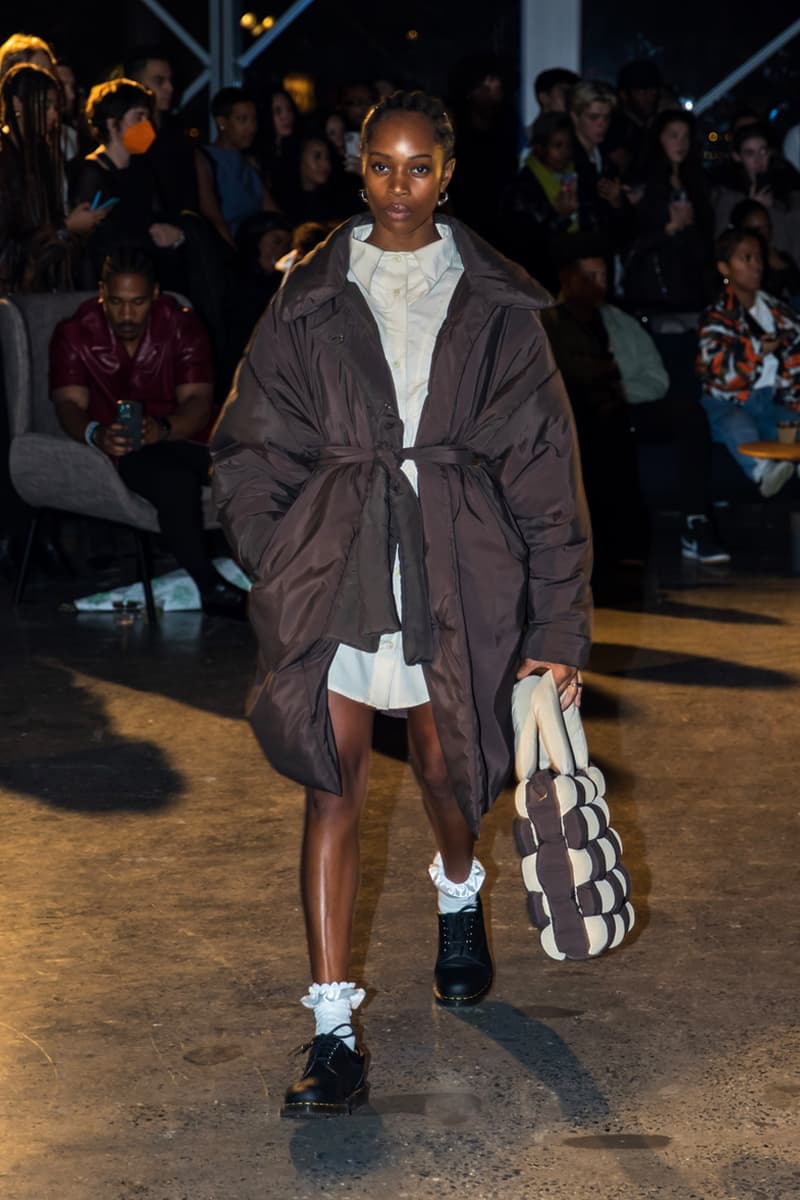 30 of 32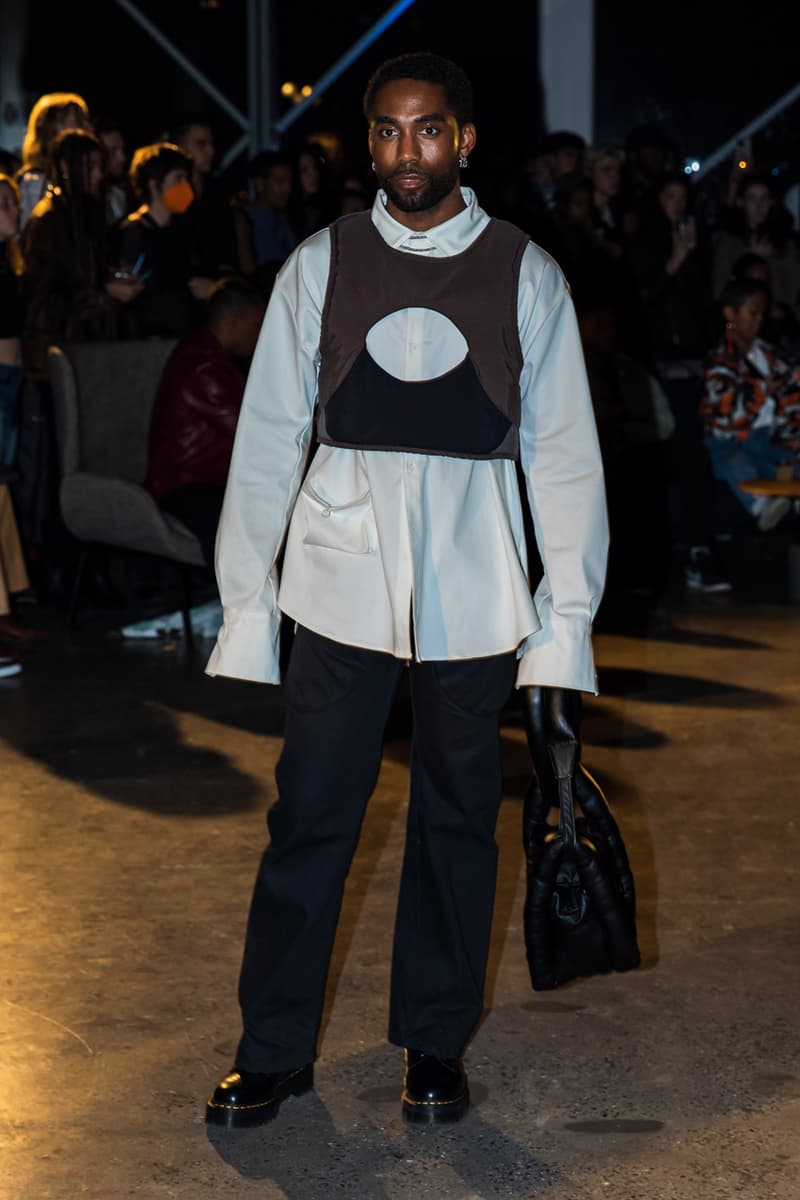 31 of 32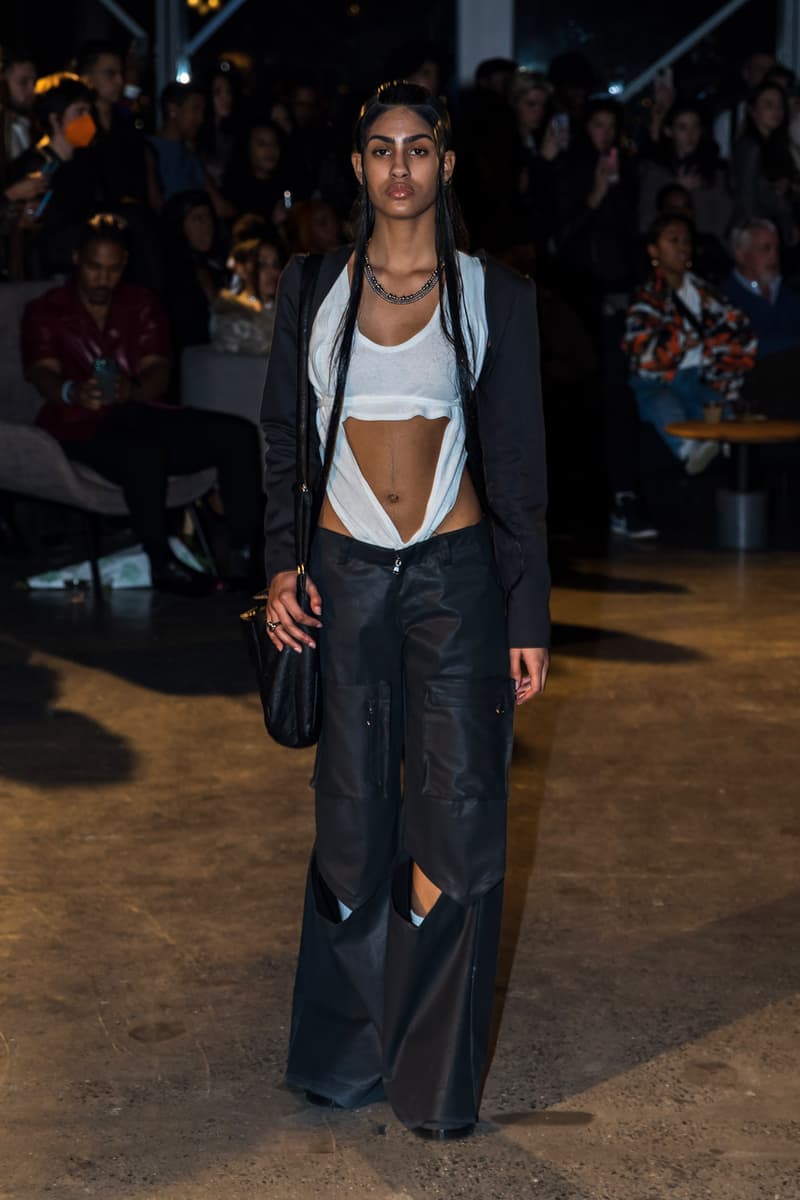 32 of 32
Based in Los Angeles, Utopia by Peder Cho has built a strong online following for the designer's energetic sewing videos. Although Cho constructs fantastical, upcycled creations for clients, his debut collection for New York Fashion Week highlighted his signature puff vests and woven puff bags. Presenting 38 looks at the new Virgin Hotels location, the self-taught designer introduces elevated, woven creations to his design arsenal.
Noting the serious nature of showing in New York, Cho chose a muted, earth-toned color palette and Dr. Martens shoes for his models. Each look pushes the limits of what someone can sew with floating waistbands, swirling wrapped tops, strategically placed zippers and utilitarian pockets. "I like to put pockets and functionality throughout all the pieces," explains Cho, "Sometimes I'm sewing for five days straight and I might be wearing the same clothes, so I want to make sure it's functional, comfortable and also with a lot of steaze."
1 of 2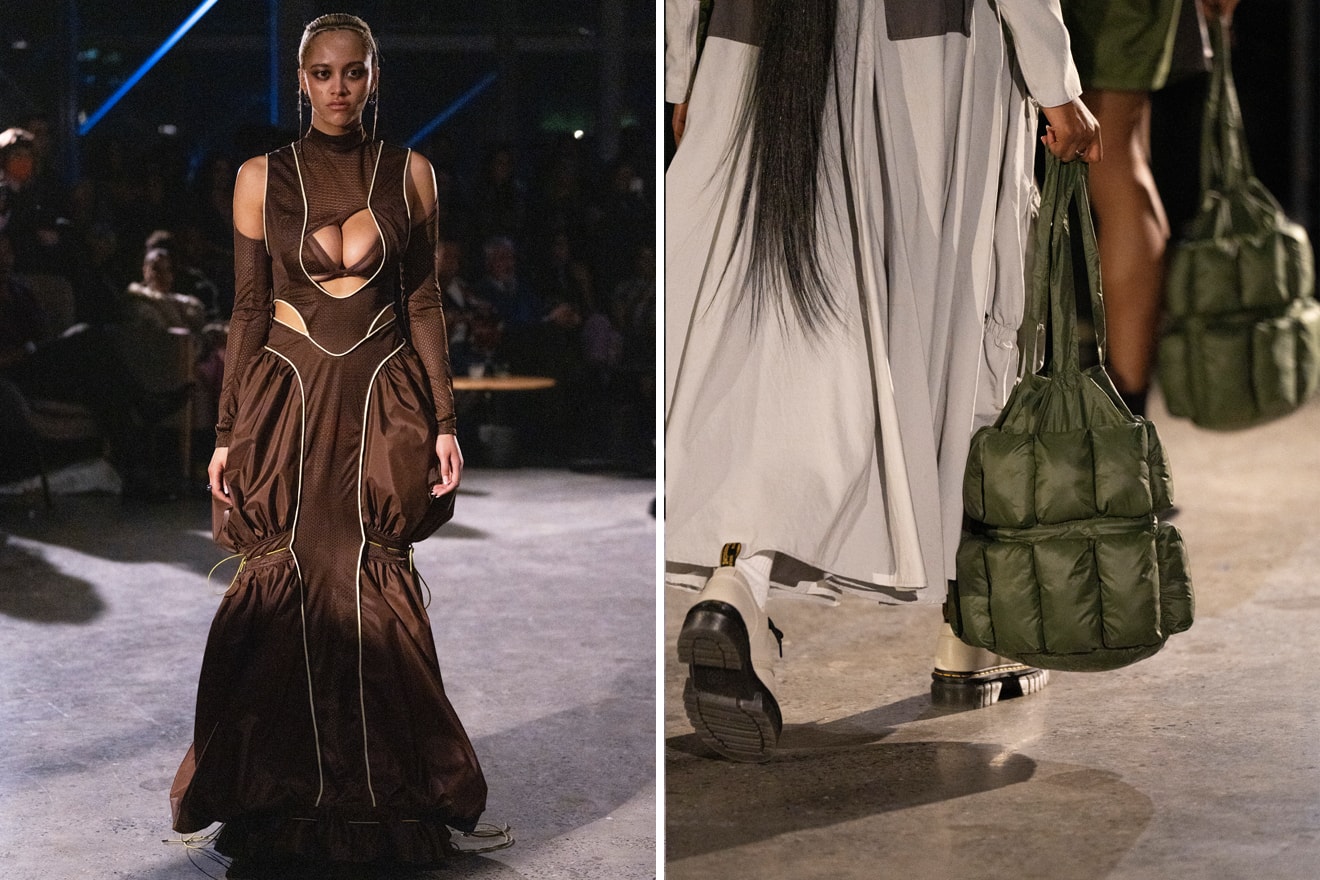 2 of 2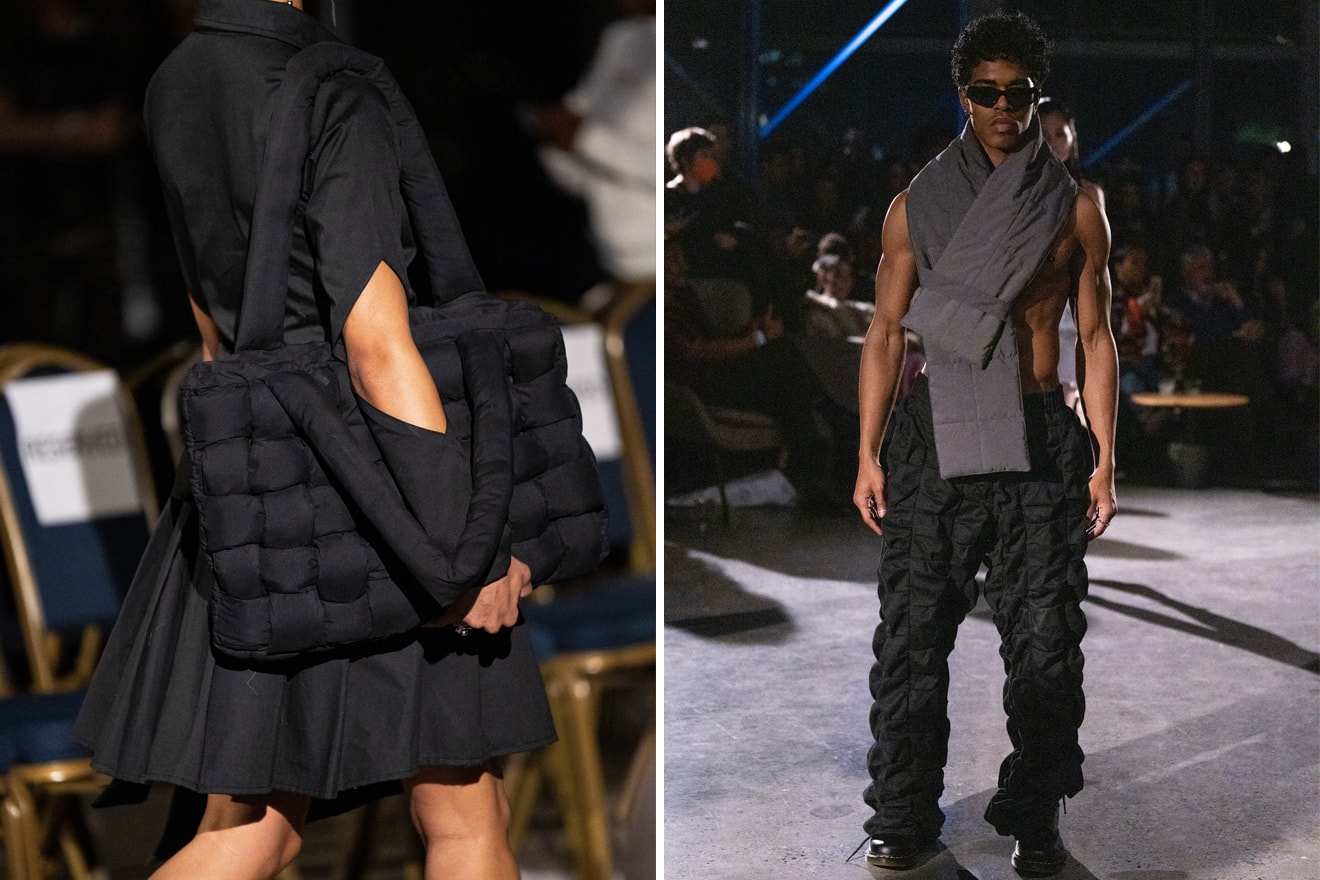 His favorite looks include a triple-layered brown dress that closed the show, and a men's look with a deep lapel jacket and red pants. The show's title 'Finding Happiness' is a homage to the designer's real-life rise through garments– working as an accountant, he began sharing sewing videos online before entering the fashion industry fulltime. Underneath the elevated looks, Cho's creations are meant to remind his audience to break the monotony of daily life to create something extraordinary.
"We started right after Christmas, so over a hundred pieces in 30 days. I make and pattern everything out, but I needed some help," says Cho. Tapping friends who also specialize in upcycled creations, Cho and his sewing crew finished on-site alterations with enough time to make woven puff scarves hours before the show. Comparing his prolific sewing team to The Avengers, model Chris Schmidt raves that Cho's got "the coolest crew, coolest energy" for making everyone feel comfortable, "He's one of the only designers that I've met and I'm like, 'We need more of you.'"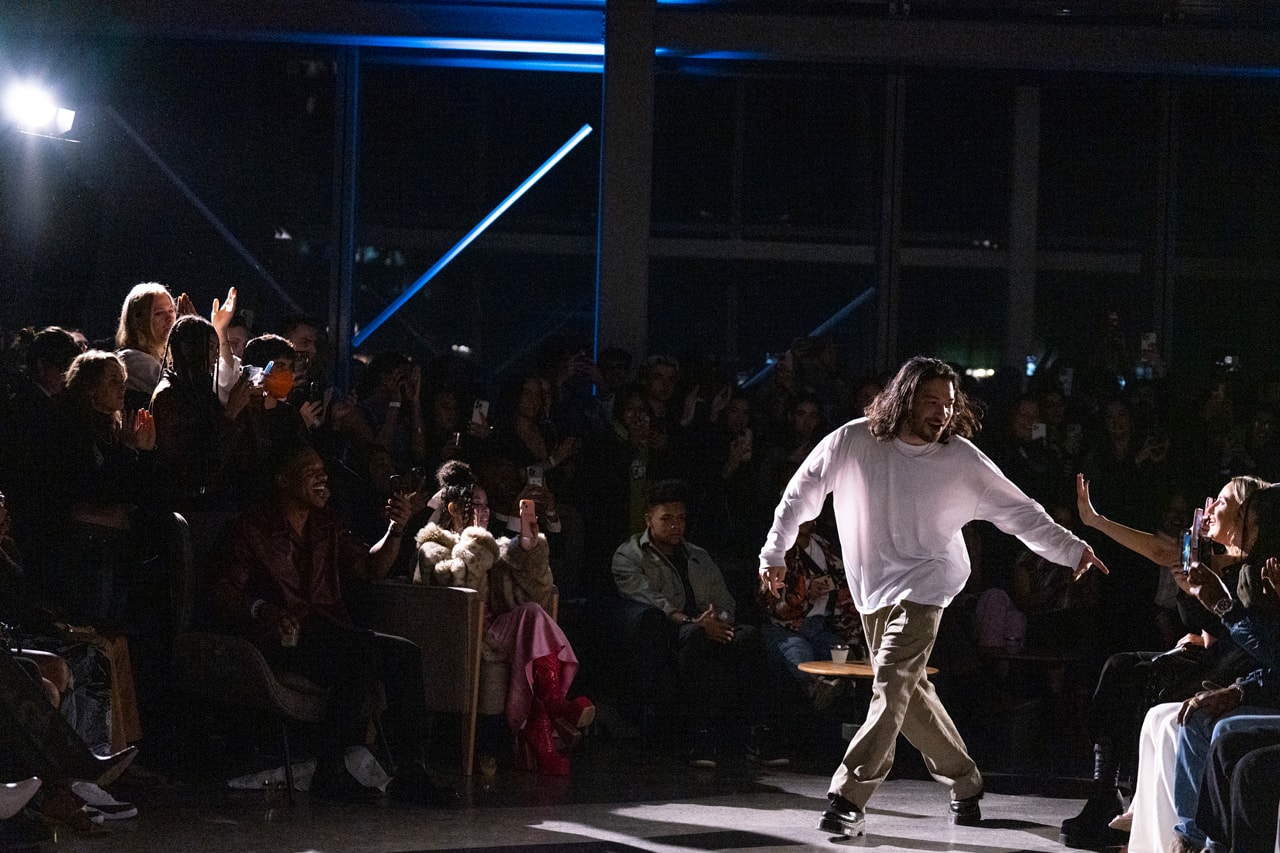 Described as a "culmination of the past four years of upcycling," his runway was independently organized with a team that includes new faces like Amora Laini, who handles press, and old friends like Jérôme LaMaar, who was another judge on Fuse TV's Upcycle Nation. Eager to bring the underground, upcycled trend to a high-rise hotel setting, Cho worked with Patrick Duffy, of Global Fashion Exchange, to secure his venue. While multiple sponsors are unusual for a designer's first show, perhaps Cho's contagious positivity explains the happy on-set vibe and accessories by AKILA and Cold Shoulder.
"What gives me energy is always striving to top myself every time, so I make something crazy. Everything's already finished, but I'm just like, 'I need to keep going harder' because we're here. Make everything beyond what you ever could expect," shares Cho.
Discover the looks in Utopia by Peder Cho through the images above.
For more New York Fashion Week coverage, check out the urban-inspired textures in Heron Preston's FW23 show.