Snoop Dogg and Wiz Khalifa Are Making a Sequel Film to 2012's 'Mac & Devin Go to High School'
Slated to premiere sometime this summer.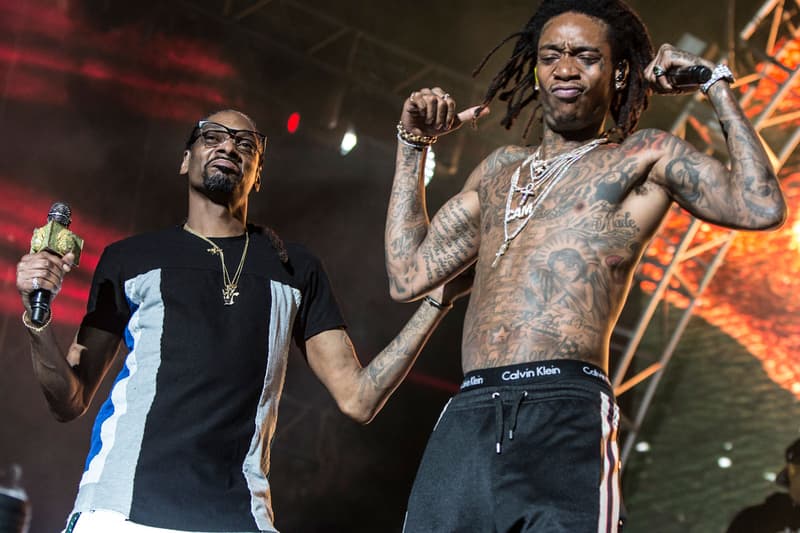 Snoop Dogg and Wiz Khalifa will be debuting a sequel to their 2012 stoner comedy, Mac & Devin Go to High School. Directed by Dylan Brown, the straight-to-DVD movie stars the two rappers, alongside a supporting cast of Mike Epps, Teairra Mari, Andy Milonakis and Luenell.
Dogg and Khalifa appear as the titular roles, with Dogg portraying Mac Johnson, a student on his 15th try at senior year. Khalifa, meanwhile, takes on the role of Devin Overstreet, an overachieving and stressed-out valedictorian struggling to write his graduation speech.
The film was inspired by Khalifa's hit 2011 track "Young, Wild & Free" featuring Bruno Mars, with the rappers wanting to make a movie encapsulating the song's themes. While the film fared poorly upon release, it became a cult-favorite among some fans of Dogg and Khalifa.
Sharing a photo of himself and Khalifa in the studio together, Dogg teased, "High school reunion comin summer 23 @wizkhalifa."
"I literally love this n***a," Wiz wrote. "I look hella short bro."
A sequel to the flick was first teased back in 2014 and was supposed to be released the following year. That project was ultimately abandoned but at least fans have this new movie, arriving nearly a decade later, to look forward to this summer.
In other entertainment news, Serena Williams starred in a Caddyshack-themed Super Bowl ad.