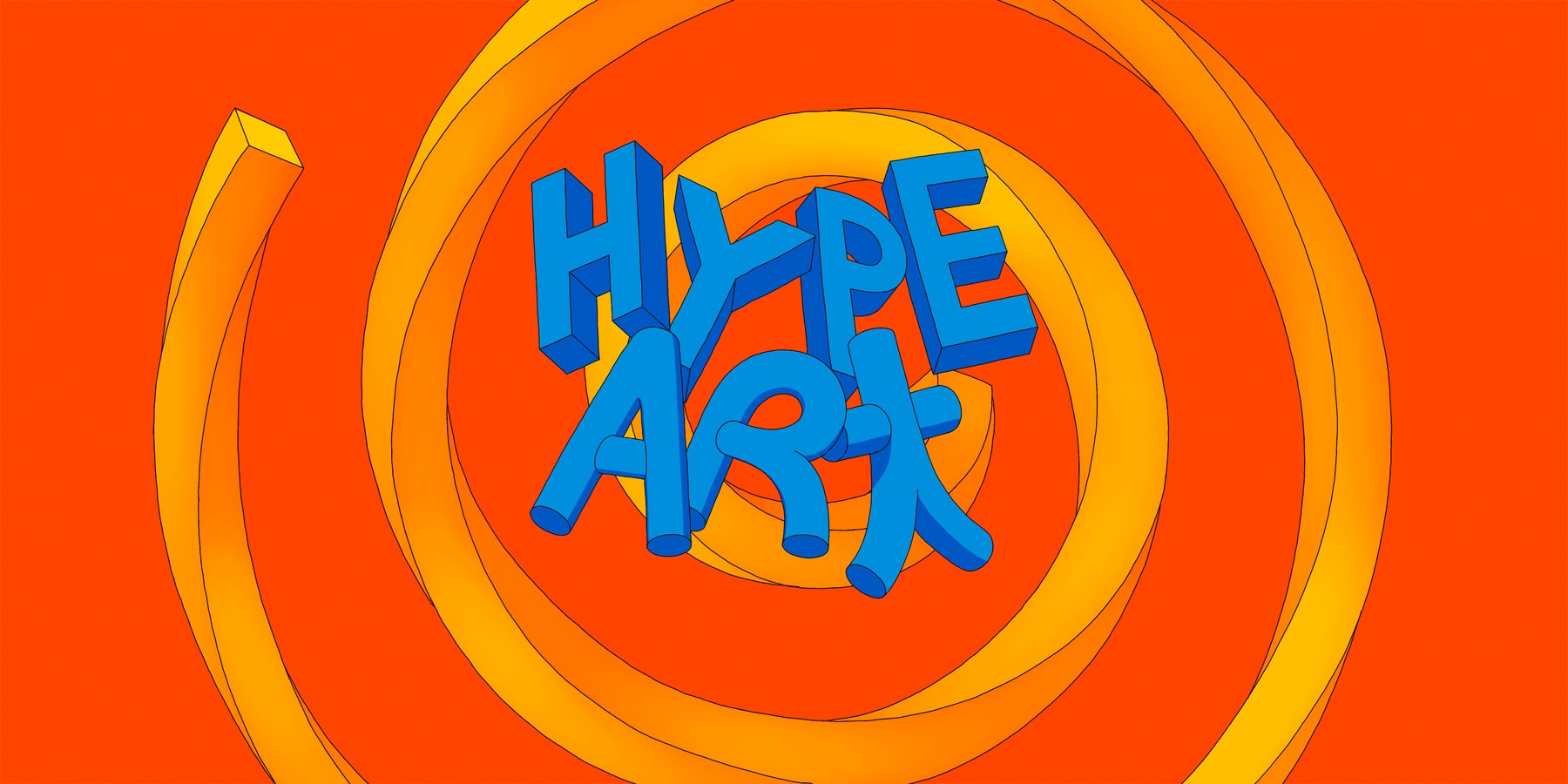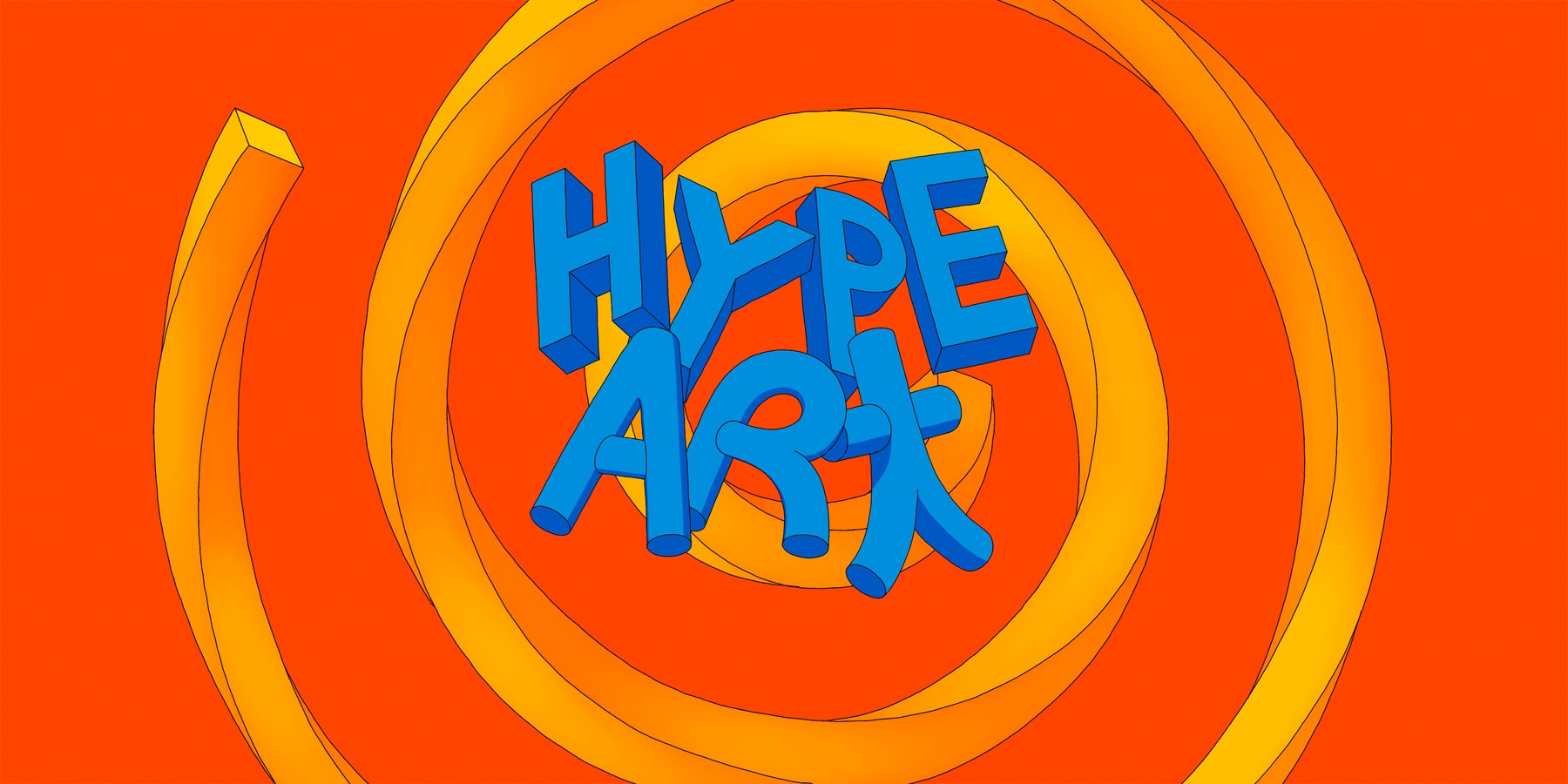 PEN & PAPER: JAEDOO LEE
Hallucinatory artwork and animations that reimagine the ordinary.
Jaedoo Lee's mind is always turning. When faced with creative block, he chooses to plow through by welcoming, rather than dismissing, the rotator belt of ideas that flow from one corner of his head to the next. Sometimes this involves taking a break from client work altogether to work on passion projects that will allow him to reassess his creative process.
Born in South Korea and now based in New York City, the artist, illustrator and animator is notably inspired by comics and creates work that can best be defined by poppy hues, subtle textures and a thin black line-stroke that gives form to peculiar people, animals and objects that live between reality and fantasy.
Several years ago, Lee was included as a recipient of The One Club For Creativity's Young Guns 18 class, which honors people 30 and under who are leaders in the field of art, design and more. Having studied at New York's School of Visual Arts, Lee has worked for Buck and Google, to name a few, along with regularly producing freelance work for Barron's and The New York Times.
Lee's personal mark has developed by staying true to himself and being patient. "It's always slow to see that your work has been growing and developing – you only see it when you look back at the work you've done," Lee told HypeArt. "This has made it really fulfilling for me. It's still mind blowing to me that I do this as a living."
For the latest Pen & Paper, we caught up with the emerging artist to discuss his practice and some of the many ideas he's been tinkering with in the lab.
1 of 4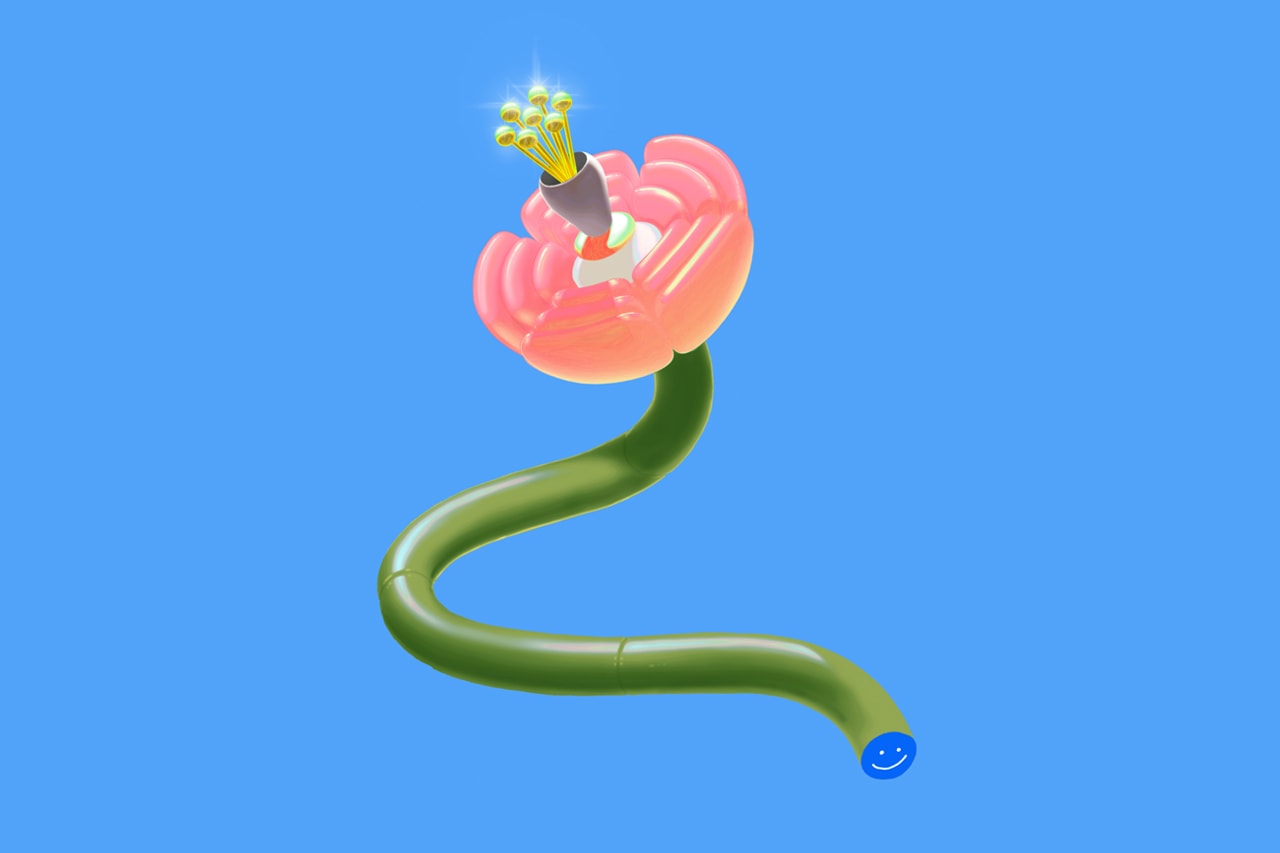 2 of 4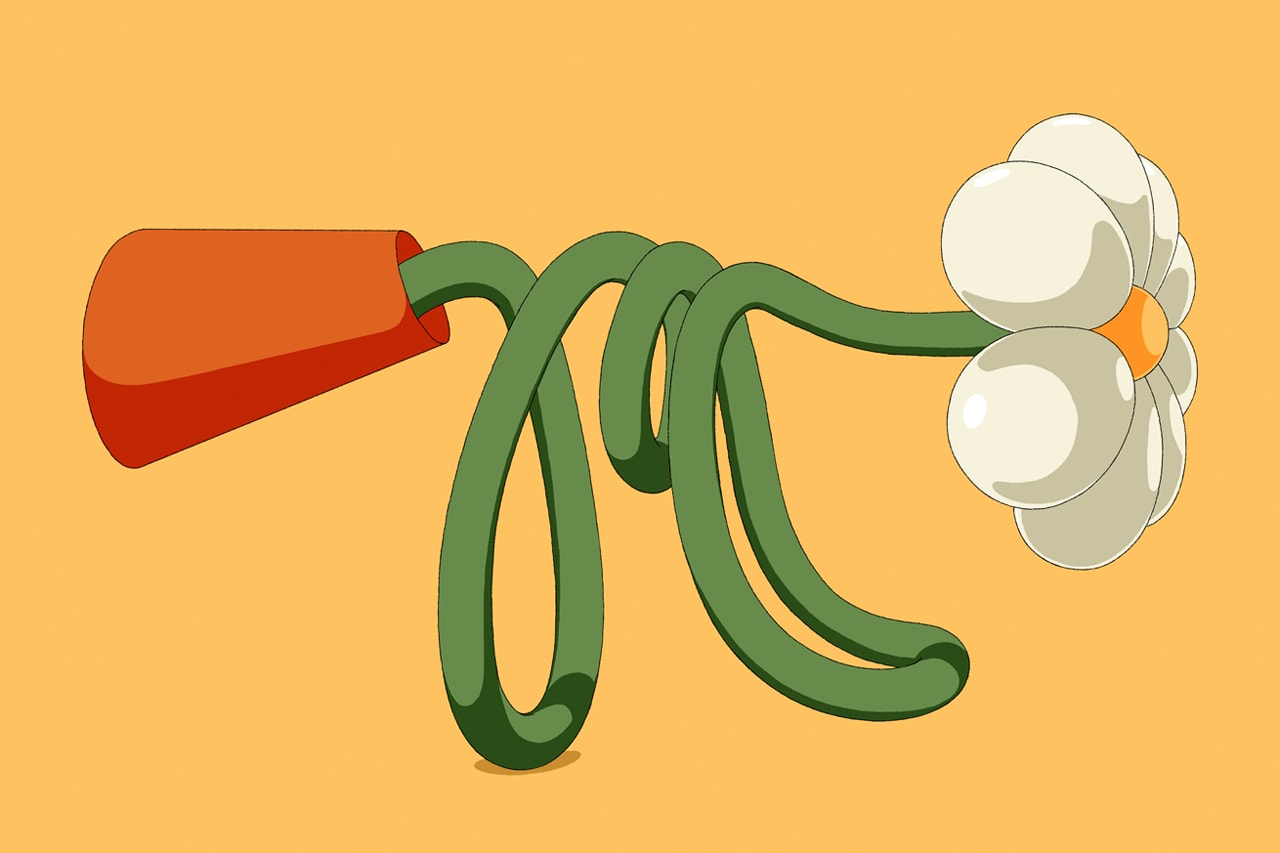 3 of 4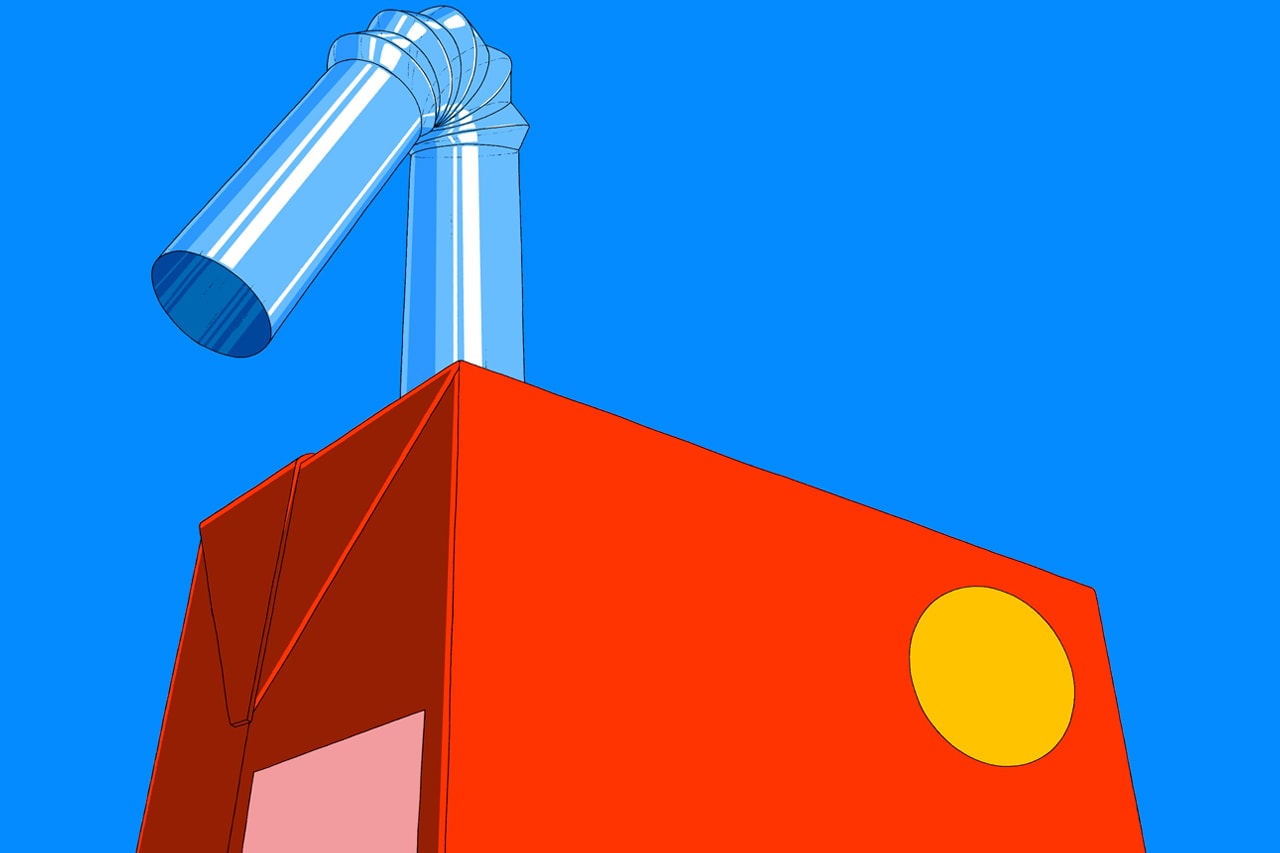 4 of 4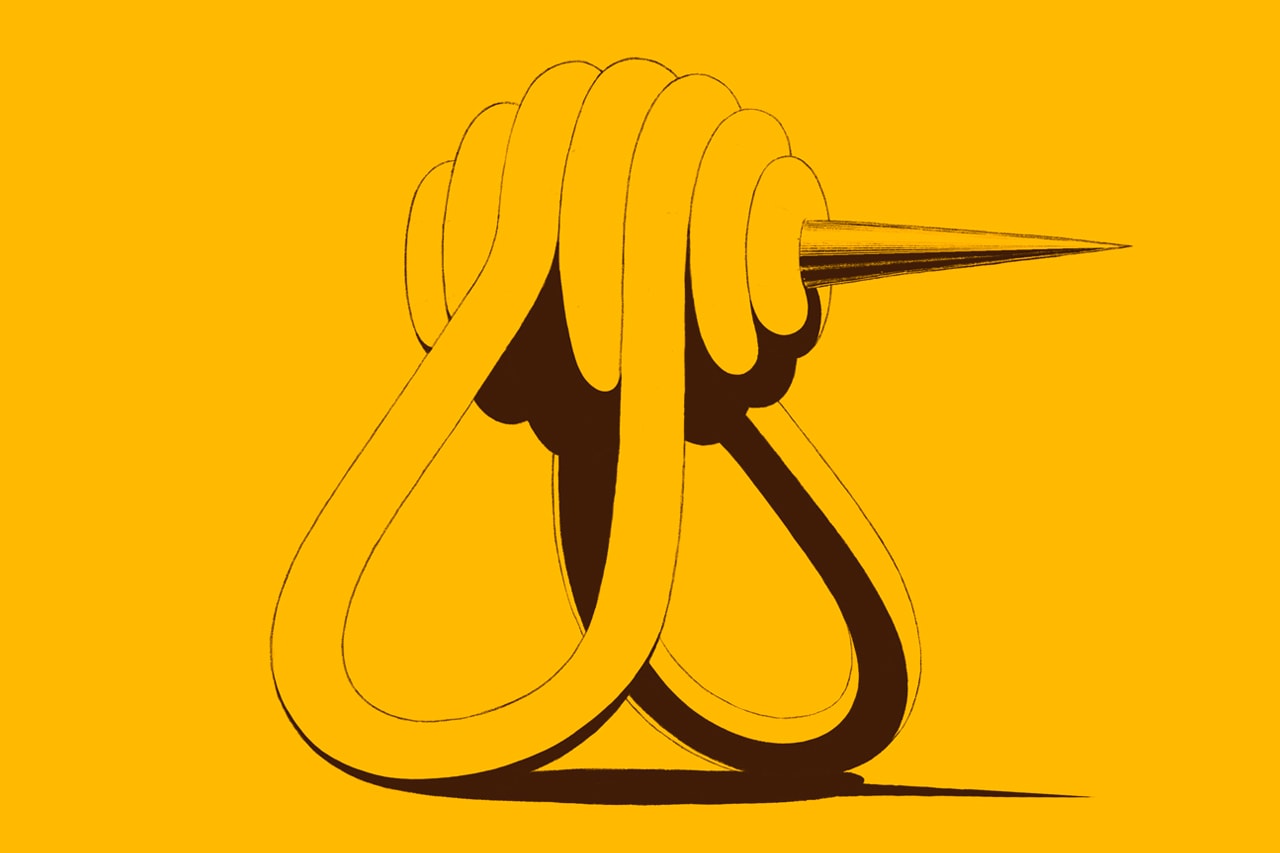 You were born in South Korea and relocated to New York to attend art school. Can you talk about how these two vastly different cultures shaped your art practice?
I was born in South Korea, but most of my childhood was spent abroad. Coming back stateside and relocating to New York for art school was new, but it felt familiar. Being exposed to vastly different cultures has taught me to see things from different perspectives. The way I know something is not always the the same as others know it. For my art, that just further tells me to be me.
Was animation a path you envisioned from the start, or did it come as a byproduct of illustration?
Animation wasn't something I particularly planned on getting interested in. I went to art school to learn about advertising and copywriting and begrudgingly took a motion graphics class, but I later learned I really enjoyed it – especially hand drawn animation. I got an internship and then a full-time job as a motion designer/animator after graduating art school. I realized I would have to get better at drawing dimensional shapes in order to animate better, so I started drawing lots of tubes and spheres. I gradually added more things to my little library of shapes, and that became my style of illustration. So I guess my illustration work is a byproduct of my animation background.
"It's really fun for me to see how each interpretation is unique."
Your figures and animations hark to the work of Studio Ghibli. Would you say they are a major influence and what continues to influence your work on a day-to-day basis?
Studio Ghibli is definitely up there along with Moebius and Katsuhiro Otomo, but I'd say a lot of my influence comes from Akira Toriyama's Dragonball as well, probably because it was one of the first comic books I read as a kid. Looking back and looking at all these masters, it's really fun for me to see how each interpretation is unique. My main goal is to get better at drawing, so what has really inspired me recently is discovering artists with masterful skills and unique styles. There's such a vast expanse of talent out there I can learn from and reference.
When you're not creating art, how does Jaedoo spend his time?
I like to look at vintage furniture that I can't afford. I also like to watch and play tennis. Going to watch tennis at the French Open is on my bucket list. Recently, I've been trying to get into running. It's really hard. I like to watch animal and nature documentaries and learn about mythology.
1 of 4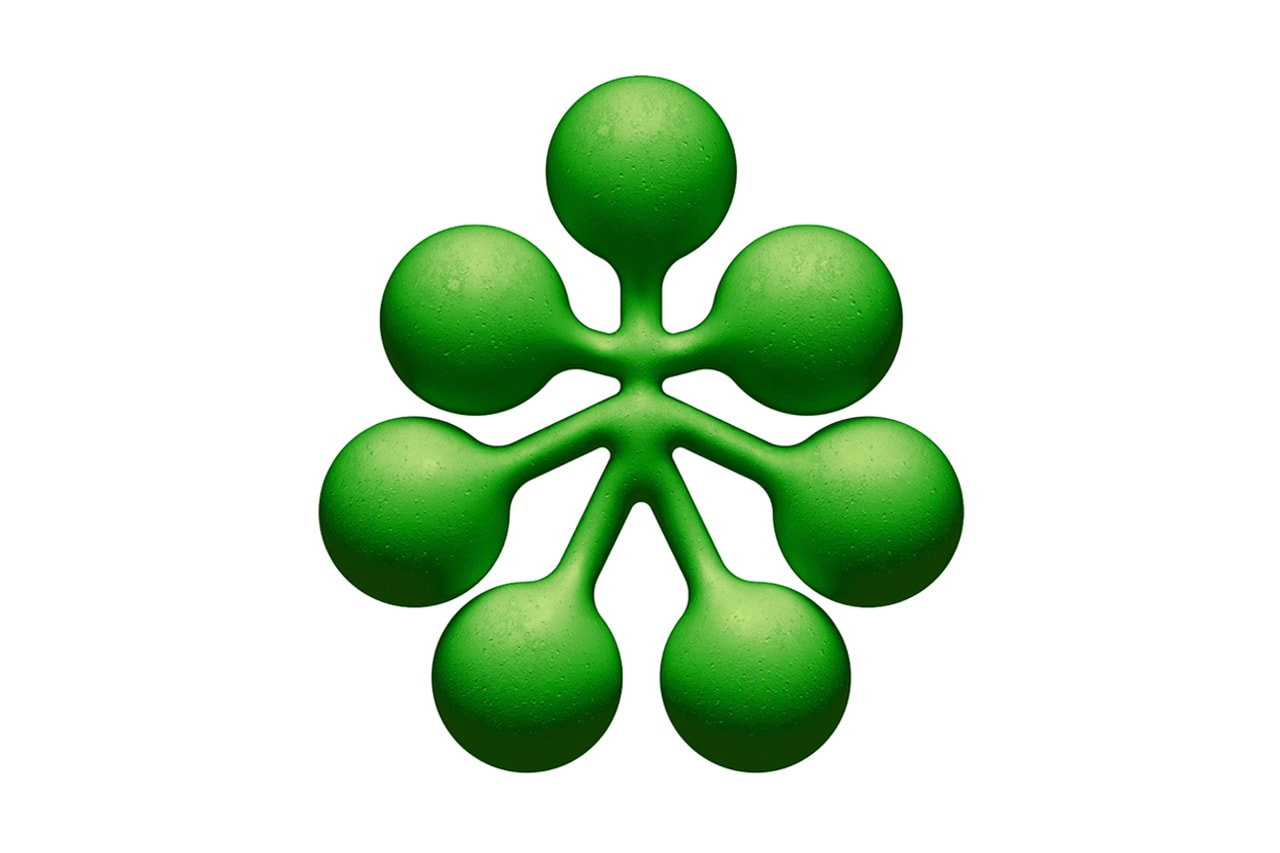 2 of 4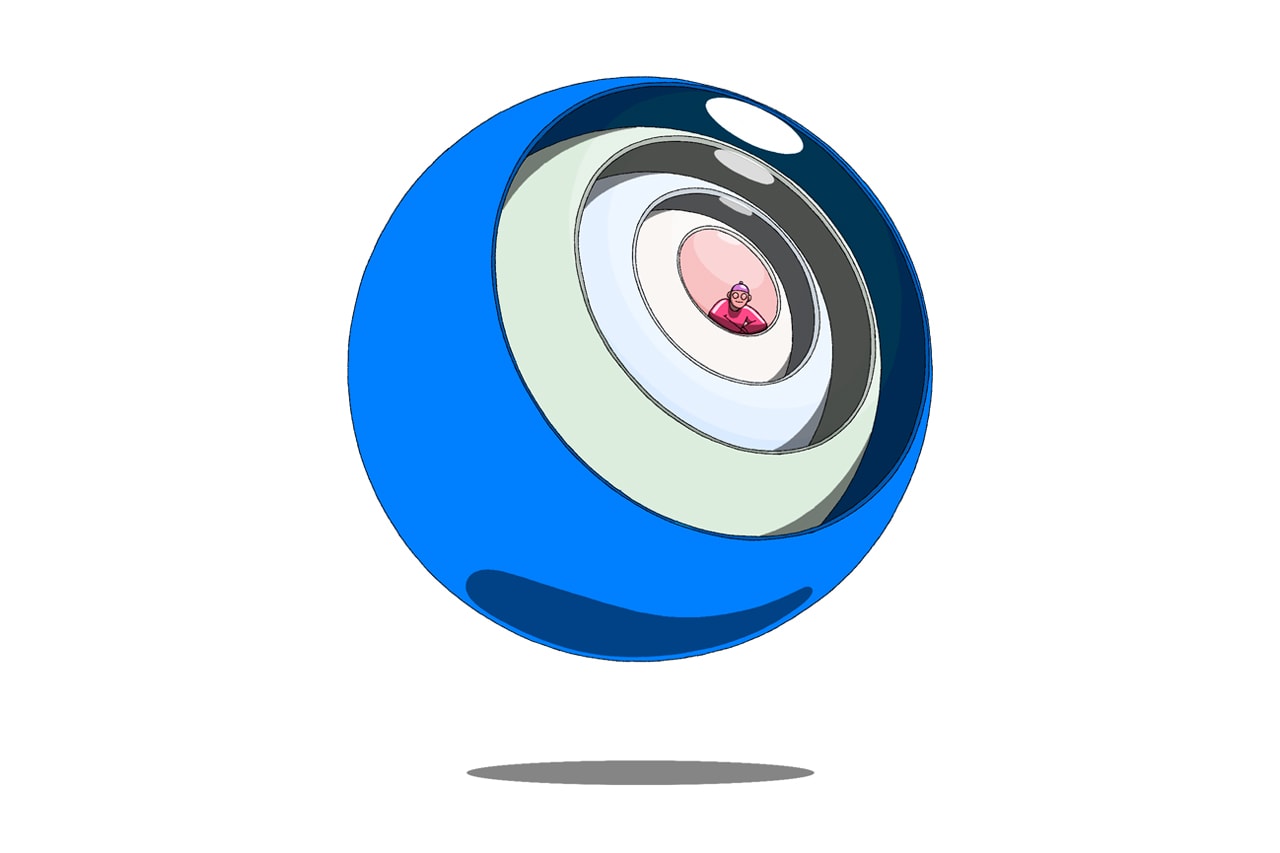 3 of 4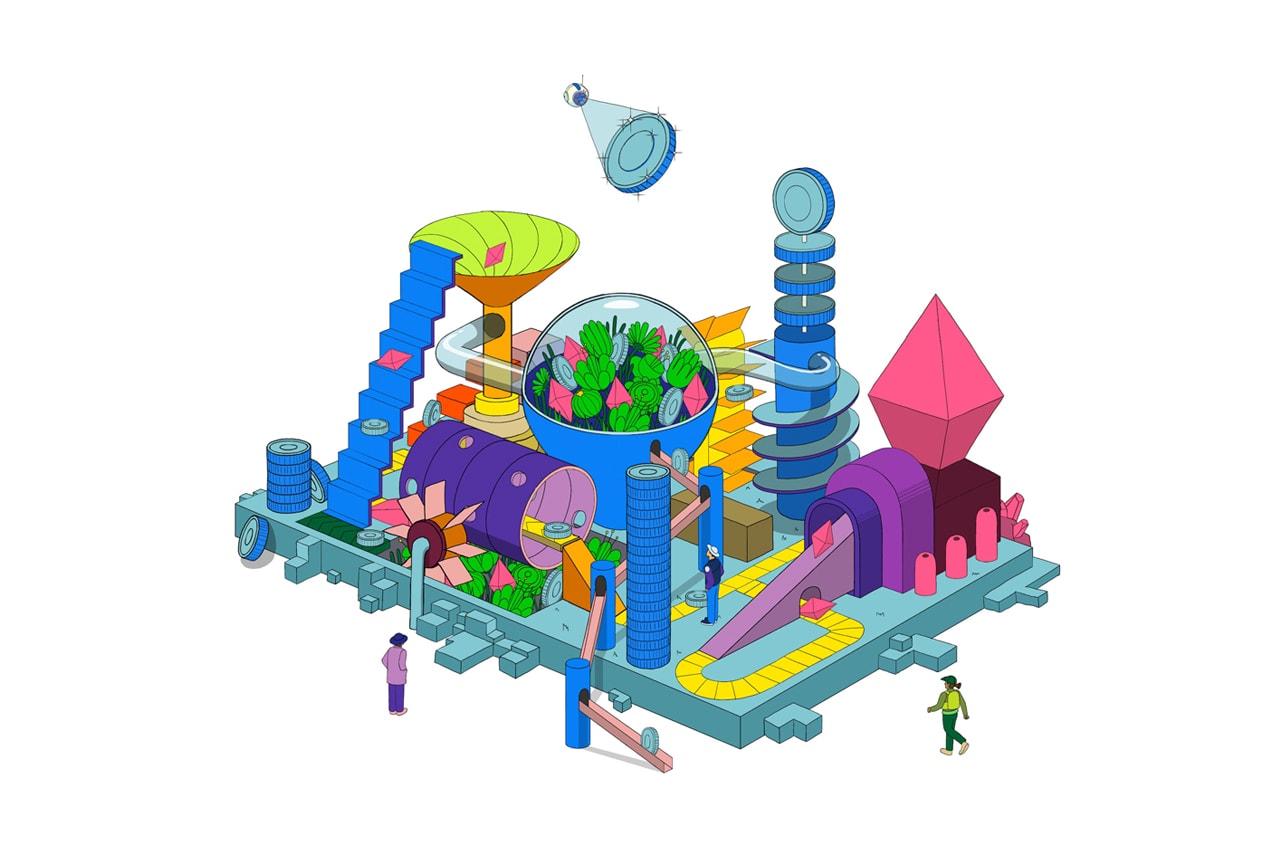 4 of 4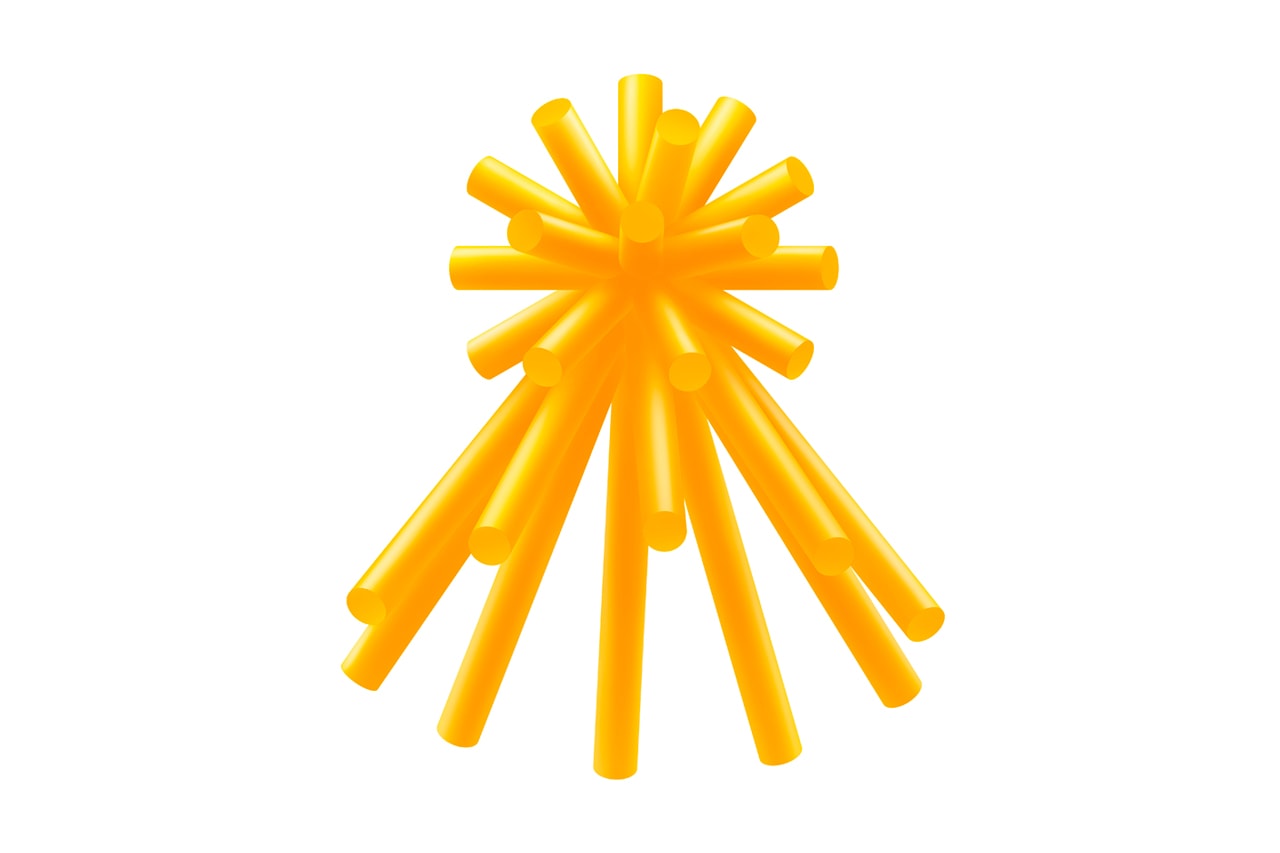 How do you balance commercial work with personal projects?
I try to take a little break in between commercial projects. It can be pretty overwhelming to work on consecutive commercial projects with intense schedules. It's also super important for me to work on personal stuff to try out new or different things. This helps to develop a new style or workflow that can help me be more efficient. This has helped me maintain a healthy attitude towards commercial work without getting burned out.
In your own words, how would you describe your aesthetic?
I'd say my work is bold and playful. I think it comes from the comic books I read as a kid.
Your client list is impressive, what has been the most challenging and fulfilling works thus far?
I would say my personal work has been the most challenging and fulfilling. It's always slow to see that your work has been growing and developing – you only see it when you look back at the work you've done. This has made it really fulfilling for me. It's still mind blowing to me that I do this as a living.
"It often feels like working forward and backward at the same time."
What is your process like, from ideation to final execution?
I work digitally on a Cintiq and a Macbook Pro. For client work, I like to start by researching anything that is related to the brief at hand. I collect a bunch of images, text, and ideas that I try to mix and match into potential directions. This mix and match process requires a lot of doodling, which is my favorite part. Sometimes the first idea that strikes me will be the best, but sometimes there's always that throw away idea that I'm iffy about that the client really likes. It's really important to hit a wide range of directions that communicate an idea properly without straying from what is being said.
After the concepts are solidified, I work back-and-forth with the client to show work in progress and get to the final deliverable. When animation is involved, I have to consider how I would build out the animation while creating the illustration. It often feels like working forward and backward at the same time, but I find this comes easier with more experience.
For my personal work, I would say most of the process is just doodling and jotting things down in my notebook or phone to come back to later. I like to come back to these after a while and start piecing them together like a huge pile of LEGO's.
It's difficult to sit in creative block as a working artist, but how do you continually find inspiration to push back any fears and doubt within your process?
I think the important thing is to get to your desk everyday to work, the "showing up" part. When I'm stuck, I'll find some easy chores to do around my apartment to clear my mind. When I'm really stuck, I just start over. When I'm too worried about the result, I find that it tends to fog up my brain more, so I try to trust my process and go with it.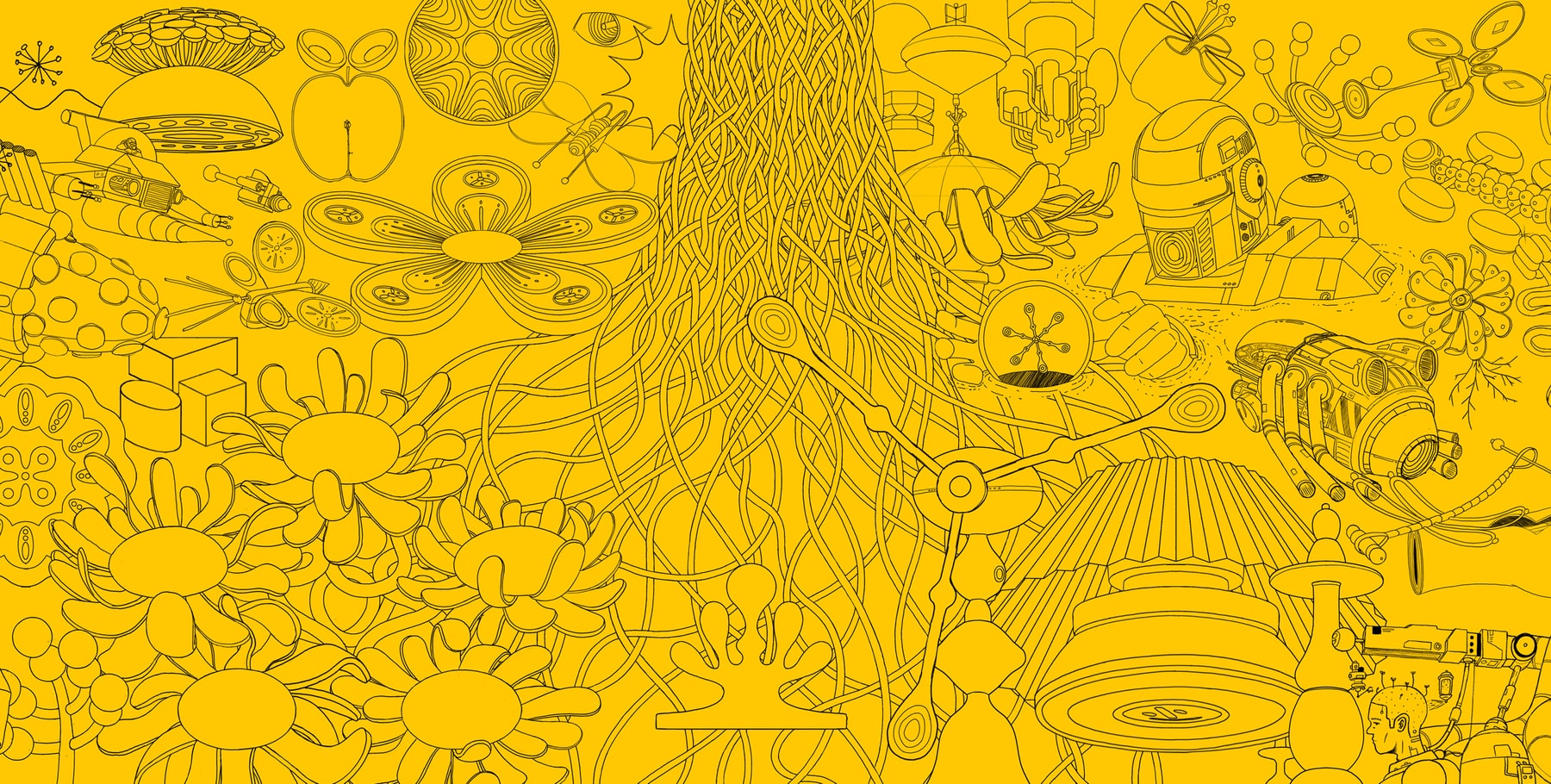 Do you dabble in other mediums, such as painting, photography, sculpture or installations?
I love taking photos when I'm out but primarily as a form of journaling and training my eye for composition, which I find the most difficult. A lot of my work is dimensional looking, so I would love to translate my work into physical objects – sculptures or installations – in the future.
Can we expect a gallery exhibition in the future?
Hopefully! I'm currently working on a body of work I want to make into prints, but a gallery exhibition is my long term goal.
What are some career goals you have in mind for 2023 and beyond?
I'd like to finish writing a story I've worked on and off for a while. I want to direct an animated short film. I would like to open up my online shop to sell prints and continue to spend more time on personal projects.
All artwork courtesy of Jaedoo Lee for HypeArt.