Get to Know the Norwegian Designers Set to Make Waves at Milan Design Week
Each will launch collections at "Norwegian Presence" this year.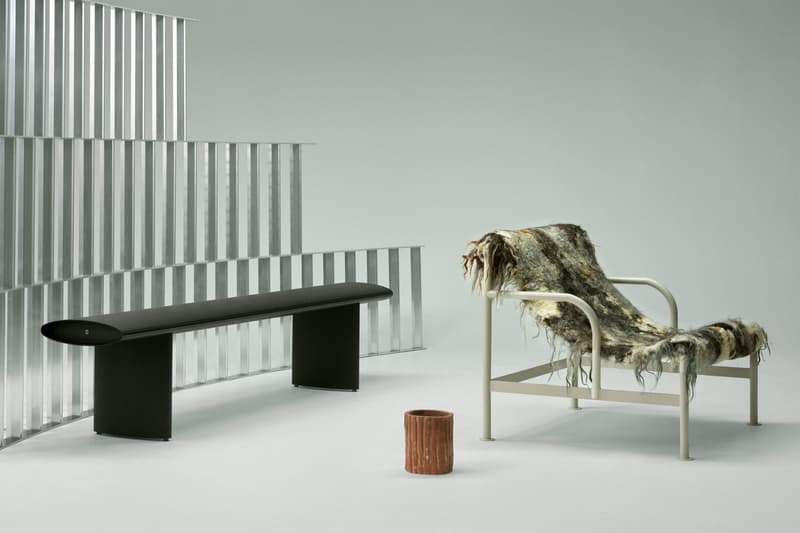 The appreciation for design and craft across the Nordic region is well documented, and their longstanding affinity with high-quality, well-designed objects for the home has gained its countries the worldwide design-savvy reputation they hold to date. But as well as relying on the past, the Nordics understand the value of investing in their future design stars by means of grants, programs, and – especially in the case of "Norwegian Presence" – exhibitions.
For the past eight years, Norwegian Presecence has been presenting some of the best up-and-coming designers emerging from Norway by setting up shop in Milan during the citywide design festival. Now, in 2023, the show is set to return, bringing with it 11 studios that will get the chance to present their work on a world stage.
Taking over a space in the city's Brera district, the show flies the flag for Norway's design history while also offering visitors a chance to discover new talent. For this year's edition, a particular focus will be placed on designers who incorporate circularity within their work; who value a culture of collaboration; and who have a shared appreciation of materiality.
"In many of this year's works the material has played a strong part in shaping the product or object," say the exhibition's designers Jannicke Kråkvik, Kråkvik & D'Orazio. "The selection demonstrates the possibilities of new thinking, using both well-known techniques and materials, balancing viability for mass production with the need to leave as small a footprint as possible. The shapes are both bold and minimal, colorful and neutral, where the line between art and design is being challenged."
Read on to find out more about the 11 studios taking part this year, and what they'll be presenting.
---
Kringsjå by Svingen Arkitektkontor + Wu Xian
Svingen Arkitektkontor founder Aleksander Svingen met collaborator Wu Xian while the pair were studying at the Oslo School of Architecture and Design. Drawing upon their different cultural backgrounds, they began to embark on collaborative projects – one of which, "Kringsjå", will be on show at the exhibition. Made from locally sourced pine, the piece was born after the designers were refurbishing a 1980s terraced house in Oslo and decided to design a stool for the hallway.
XO by Ann Kristin Einarsen
Ann Kristin Einarsen's XO flowerpot is much more than a good-looking object. Made up of a ceramic pot and an aluminum base, the self-watering aspect enables plants to absorb water through wicks on the bottom of the pot, with its name deriving from the respective shapes of the two individual elements.
Roggbif by Studio Sløyd
Studio Sløyd is made up of Herman Ødegaard and Mikkel Jøraandstad. Both fascinated with materials, the pair used the "Roggbif" project as a chance to create something from birch, but experiment with the wood's capabilities to ensure longevity. By using a through-coloring process rather than simply applying a hue to the surface, the designs will survive years of wear and tear.
Souvenir by Live Berg + Osloleire
The clay used to make this mug, bowl, and container was sourced from a construction site in the Fredensborg area of Oslo, while the shapes expressed are inspired by its surrounding architecture. The collaboration saw Osloleire (made up of ceramicist Tonje Paus and designer Bobby Petersen) create freehand pieces based on models by product designer Live Berg.
One and Two by Martin Høgh Olsen
The One stool and the Two bench have been designed by Martin Høgh Olsen to be as versatile as possible – without compromising on aesthetics. Suitable for both indoor and outdoor use, the designs are made from a combination of aluminum and Kvadrat textiles.
C2S by Stine Aas + Siv Støldal
Stine Aas and Siv Støldal have blended the worlds of furniture and fashion with their C2S armchair, which combines an industrial-looking steel frame and handmade wool felts. The textile has been made from the wool of the Norwegian Spælsau sheep, which is often seen as low value and commercially unattractive – spurring Aas and Støldal to elevate it through their collaborative design.
Juv by Anna Maria Øfstedal Eng
For the Juv dining table, Anna Maria Øfstedal Eng used a chainsaw to hand-carve shapes from Norwegian ash. Textures and silhouettes have been inspired by the country's valleys and mountain gorges, as seen in the curved tabletop intended to be reminiscent of rock formations.
Fiber Lines by Ida Hagen
A traditional weaving technique known as 'halvdreiel' has been reinterpreted to create Ida Hagen's "Fiber Lines" collection. Made up of three handwoven textiles, the pieces can be used for blankets, room dividers, bedspreads, or sound-absorbing and heat-insulating wall decorations, with colors inspired by the Northern Lights.
Kollen by Tobias Berg
Minimalism prevails in the case of Kollen – an armchair designed by Tobias Berg. With a name selected in reference to a Norwegian ski jumping hill named "Holmenkollen", Kollen combines bent aluminum sheets with a soft seat upholstered in wool bouclé fabric from Kvadrat.
Rede by Noidoi
Noidoi – a studio headed up by Kathrine Lønstad and Cosmin Cioroiu – are turning a utilitarian object into a sculpture with "Rede". Translating to 'nest' in English, the design can be used as a trivet or as a small platter. Crafted from cast stoneware, it is available in two sizes and sees tactile textures across its surface.
Layer by Jomi Evers
Furniture maker Jomi Evers has, quite literally, brought modularity to the table with this design. Named "Layer", the concept sees basic components that can be assembled and disassembled into a number of configurations, in a wide variety of color combinations. "This way, it adapts to its user's needs, rather than requiring the purchase of a brand new piece of furniture," the designer says.