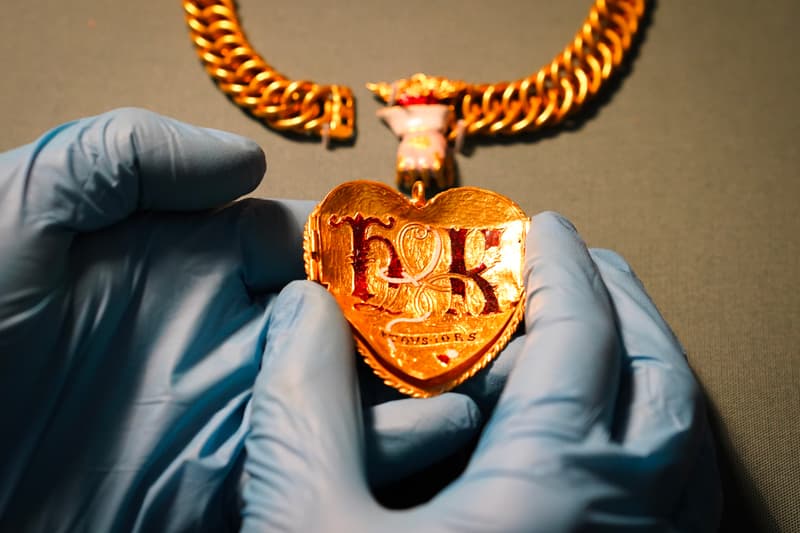 1 of 3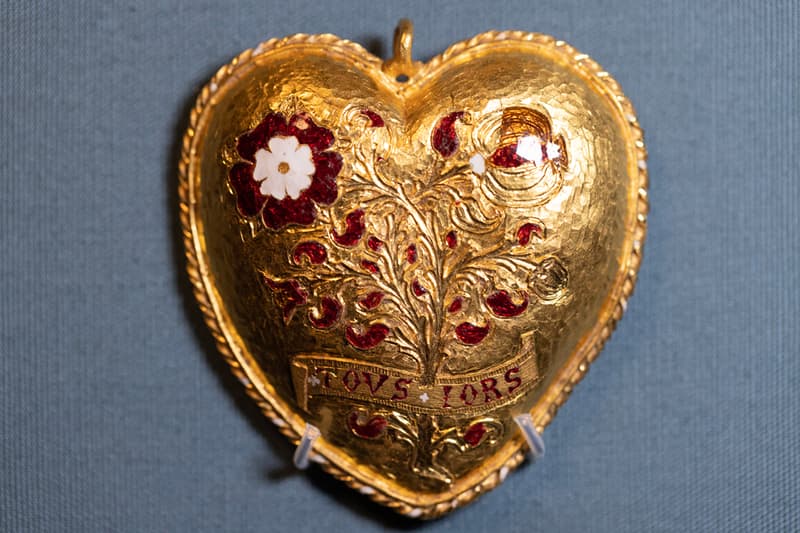 2 of 3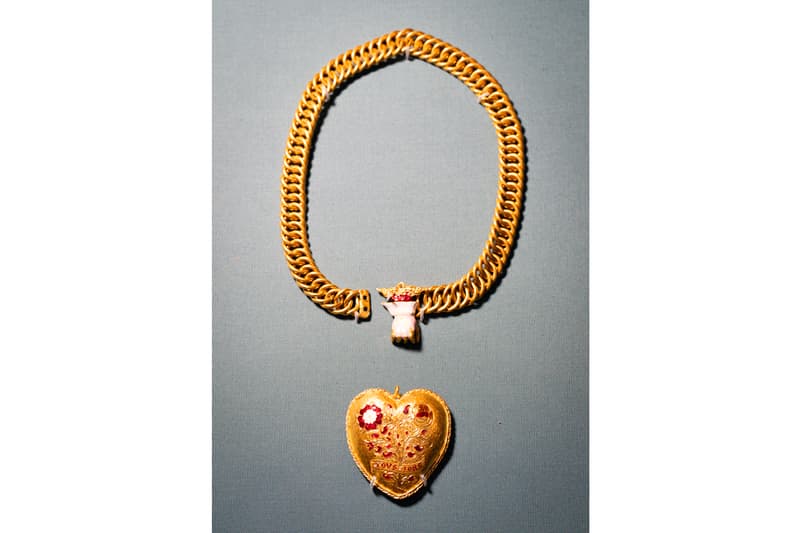 3 of 3
Metal Detectorist Finds Gold Pendant Linked to Henry VIII
The object commemorates the former monarch's first marriage to Katherine of Aragon.
---
Back in 2019, Charlie Clarke, a cafe owner from Birmingham, England needed to clear his mind after losing his dog to cancer. He decided to visit a friend's countryside home in Warwickshire, where equipped with his metal detector, he roamed around the grounds until the device repeatedly signaled a find. Buried a foot beneath the ground was a 500-year-old gold chain and heart-shaped pendant with motifs tied to Henry VIII and his first wife, Katherine of Aragon.
First reported by The New York Times, Clarke knew he'd stumbled upon something truly special due simply to the weight and luster of the object. Having undergone years of research, the British Museum recently authenticated the piece as a genuine relic from the House of Tudor. "We all thought: My goodness, is this for real? Could this possibly be?" said Rachel King, a curator of Renaissance Europe for the British Museum, in an interview with the NYT.
The most notable features of the pendant is its gold base with the letters H and K on one side, while a tree with the Tudor emblem and pomegranate jewels adorn the object throughout. It isn't clear to researchers as to who owned the piece or how it ended up in a field in Warwickshire, but for Clarke and his friend, the profits from the sale can very well change the course of their lives. "Birmingham's a pretty rough place, right where I'm from," Clarke said, when speaking on the future of his four-year-old son. "If I could get him some good education out of this, that's the benefit of it all."
For more on art, Skarstedt presents Faces & Figures.