Man Accused of Killing Takeoff Released From Jail on $1M USD Bond
Suspect Patrick Clark will return to the Houston court in March.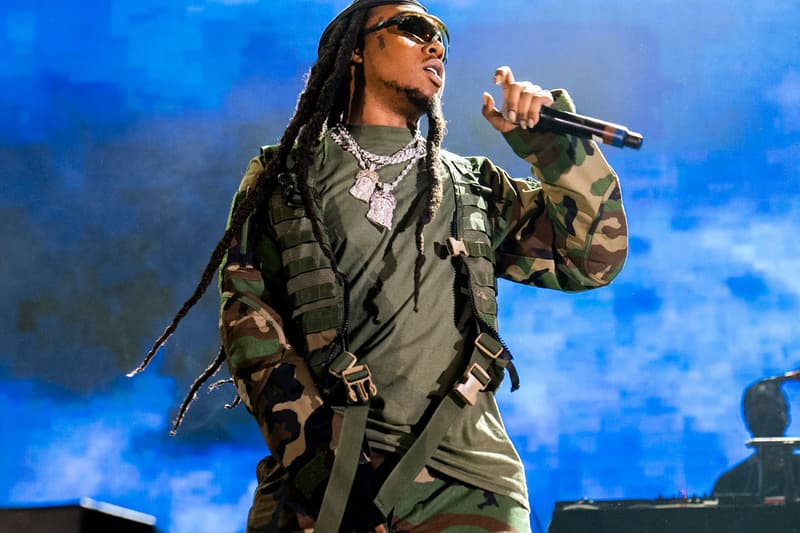 Patrick Clark, the man charged with the murder of Takeoff, has been released from jail on a $1 million USD bond. Court records showed that Clark made bond and was let out from holding in Houston on Wednesday, ABC13 reported.
Clark's bond was initially set at $2 million USD, after which Clark's defense team argued for his bond to be lowered to $300,000 USD, claiming that their client lacked the necessary funds.
Judge Josh Hill denied that request but agreed to lower bond to $1 million USD, determining that previous statements from Clark indicated he could afford to pay that amount and that there are bail bond companies that would be willing to comply.
Prosecutors previously argued that Clark had obscured his finances. The suspect works as a DJ at a strip club and said he deals mostly in cash.
As part of the conditions of his release, Clark had to surrender his passport. He will also have to remain in his parents' house in Houston and isn't allowed to contact Takeoff's family.
Takeoff, whose real name is Kirsnick Khari Ball, was shot and killed at a Houston bowling alley during a private party on November 1. The rapper was 28 years old.
Clark, meanwhile, claims that he is innocent, but prosecutors argue that he was captured on camera firing his weapon and that the bullets from the alleged incident struck Takeoff, who was standing in a crowd of people. He will appear before the court again in March.
In other music news, Lil Wayne, Future, T.I. and more could be called as witnesses in Young Thug and YSL's RICO trial.