Nirvana, The Supremes, Slick Rick and More To Receive Grammy Lifetime Achievement Awards
Ma Rainey, Nile Rodgers, Bobby McFerrin and Heart's Ann Wilson and Nancy Wilson will also take home the prestigious trophy.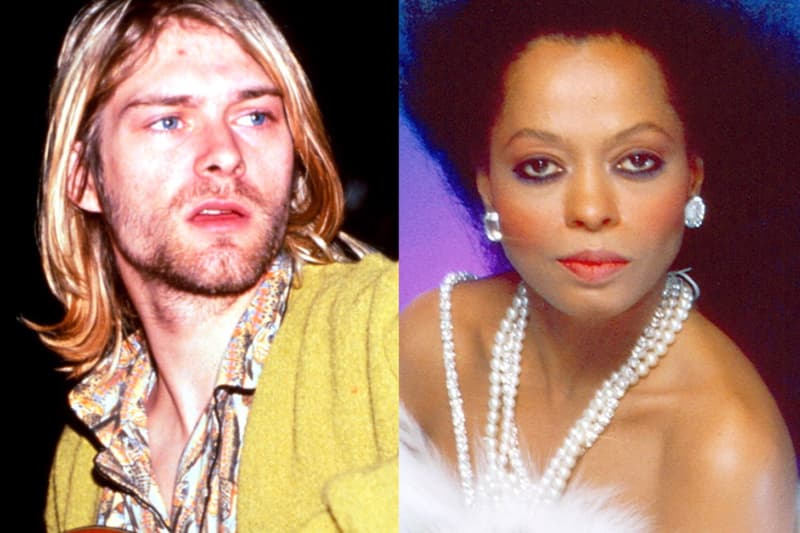 The Recording Academy on Thursday announced its latest slate of Life Achievement Award recipients. This year, the honorary Grammys will go to Nirvana, The Supremes, Ma Rainey and Slick Rick, as well as Nile Rodgers, Bobby McFerrin and Heart's Ann Wilson and Nancy Wilson.
The highly-coveted trophies will be presented to each winner at the Special Merit Awards Ceremony, which is scheduled to take place on February 4 at the Wilshire Ebell Theatre in Los Angeles. Marking the ceremony's first iteration since 2020, the Special Merit Awards will commence just one day prior to the 65th annual Grammy Awards.
At the event, the academy will present additional awards, including the Trustees Award, which will go to Stax Records founder Jim Stewart, jazz pianist and teacher Ellis Marsalis and music photographer Henry Diltz. The Technical Grammy Award will honor auto-tune creator Andy Hildebrand and the Audio Engineering Society. The Recording Academy will announce the Best Song for Social Change winner at a later time.
"The Academy is proud to celebrate this diverse slate of influential music people spanning numerous genres and crafts as our 2023 Special Merit Awards honorees," Harvey Mason Jr., CEO of the Recording Academy, said in a statement. "Each creator on this list has made an impact on our industry — from technical to creative achievements — representing the breadth of music's diverse community. We're excited to celebrate this group of legends next month that continues to inspire and shape the music world."
Notably, The Supremes' Diana Ross will accept her second Lifetime Achievement Award this year, as she previously took home the honor for her solo career in 2012. Additionally, Ross, who has never won a competitve Grammy, is up for best traditional pop vocal album with Thank You, marking her first nomination in 40 years.
In more music news, Lil Uzi Vert is supposedly dropping his new album very soon.