Rezvani Launches Sci-Fi Inspired 2023 Vengeance SUV
Featuring electrified door handles, military runflat tires, pepper spray dispensers, and more.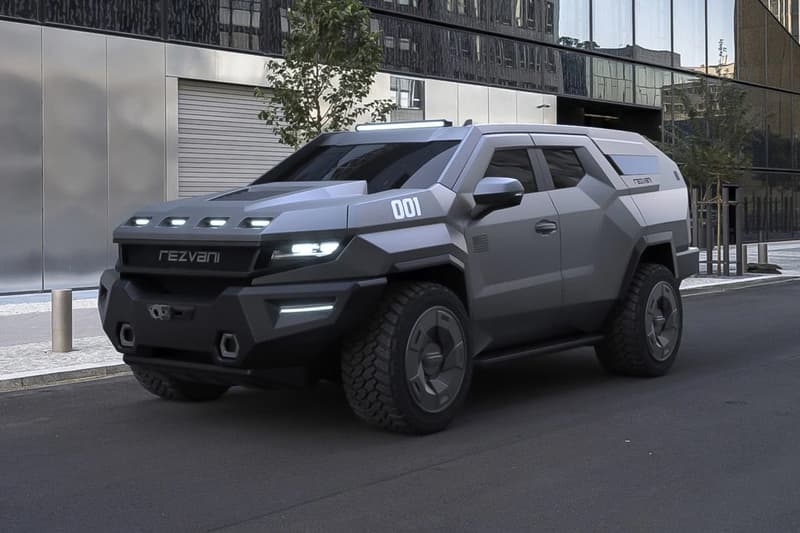 1 of 5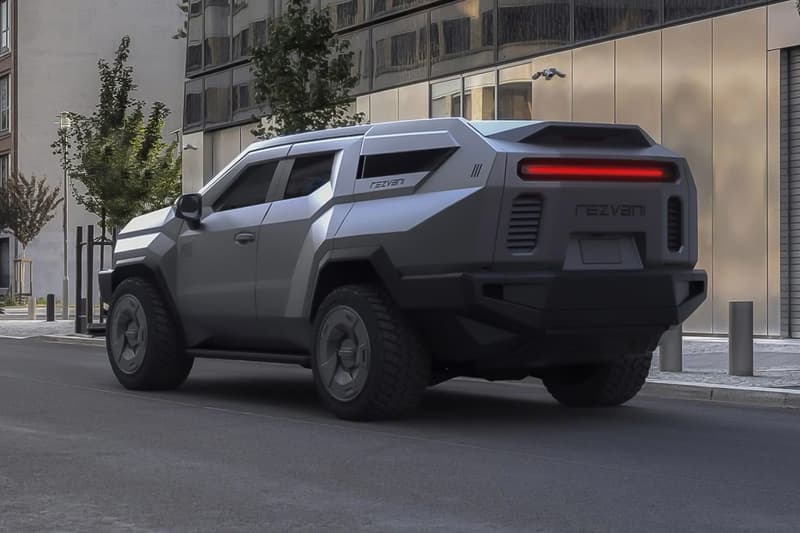 2 of 5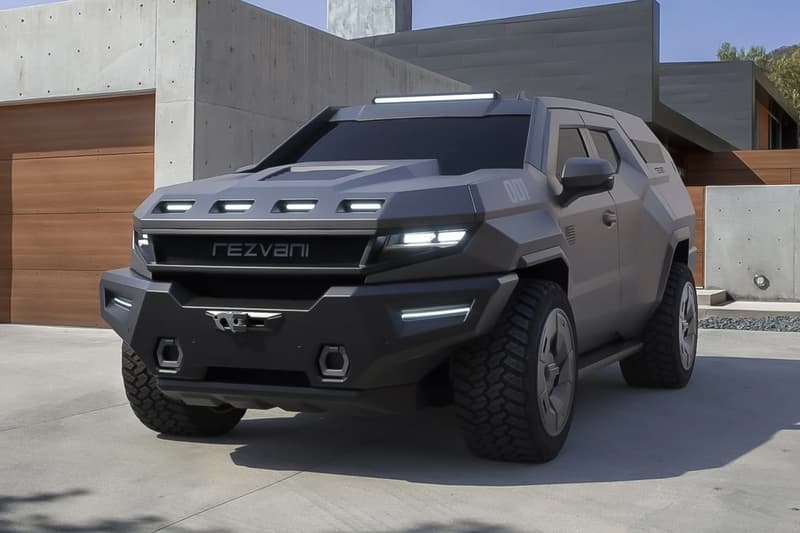 3 of 5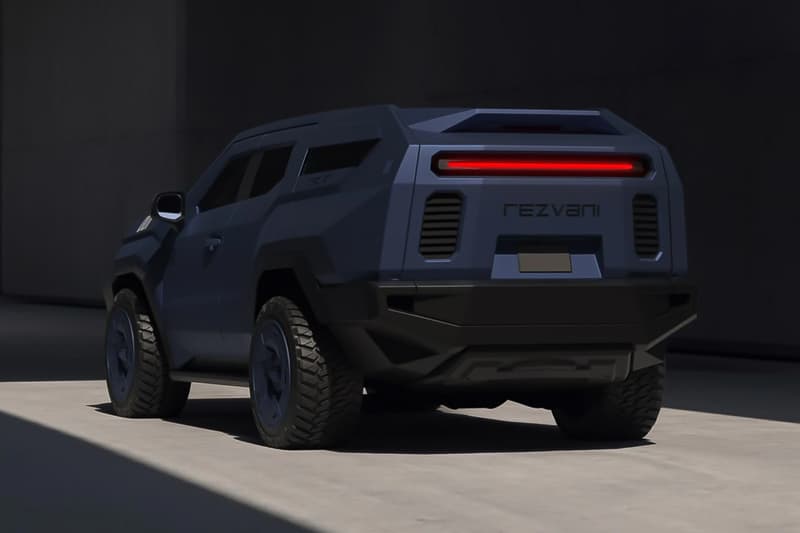 4 of 5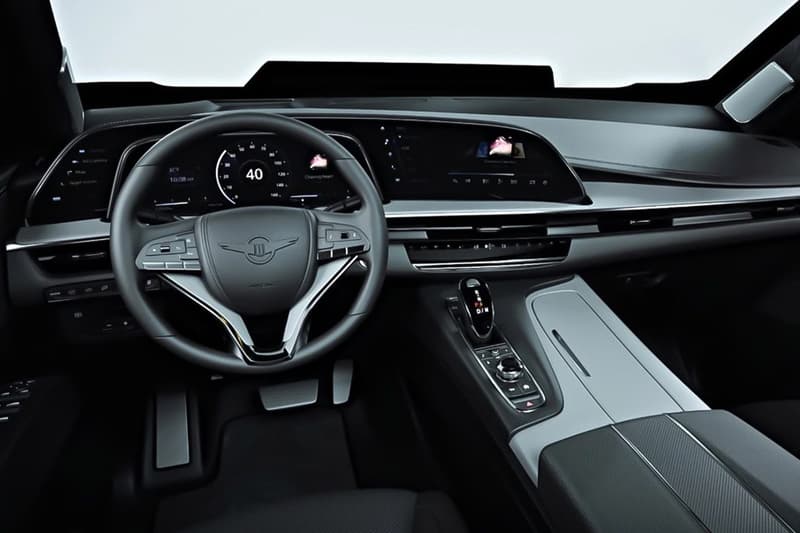 5 of 5
Rezavni Motors, an American automaker founded by Ferris Rezvani, has officially launched its 2023 Vengeance SUV, a gigantic off-road SUV that looks like something straight out of a superhero movie.
The Vengeance was designed by digital artist Milen Ivanov who took inspiration from cars in video games and sci-fi movies for the futuristic build. Coming standard with the vehicle is a powerful 6.2-liter V8 engine delivering 420 horsepower and a ten-speed automatic gearbox with an electronic range selector. Optional 3.0L Turbo Diesel and 6.2L supercharged V8 engines are also available. A panoramic sunroof lies overhead, a hands-free power liftgate opens at the rear, and seating is arranged in either 7 or 8-passenger layouts. Other standard features include a heads-up display, collision warning with automatic breaking, an augmented reality dashboard, and 22" wheels with 35" tires built for off-roading.
What really sets the Rezvani Vengeance apart, however, is the Military Package which includes a shocking list of 20 over-the-top features ready for the next apocalypse. Available in the package are crowd control and evasion tools such as Pepper Spray dispensers, electrified door handles, strobe lights, and smoke screens as well as protective elements such as bulletproof glass, body armor, runflat tires, and ram bumpers. On-board gear covers everything from Hypothermia kits to Gas masks and a thermal night vision system offers awareness in low-light settings.
"The goal was to put a science fiction video game concept car in people's driveways," says CEO Ferris Rezvani.
Rezavni is currently taking reservations for the Vengeance SUV. Prices range from $285,000 USD to $700,000 USD. Take a look at the company's previous offerings here.
View this post on Instagram
In other news, Audi unveils its new Activesphere concept featuring a transformable rear and mixed reality headset integration.