Netflix's Live Action 'One Piece' Series Will Premiere Later This Year
The 10-episode adaptation was ordered in 2020.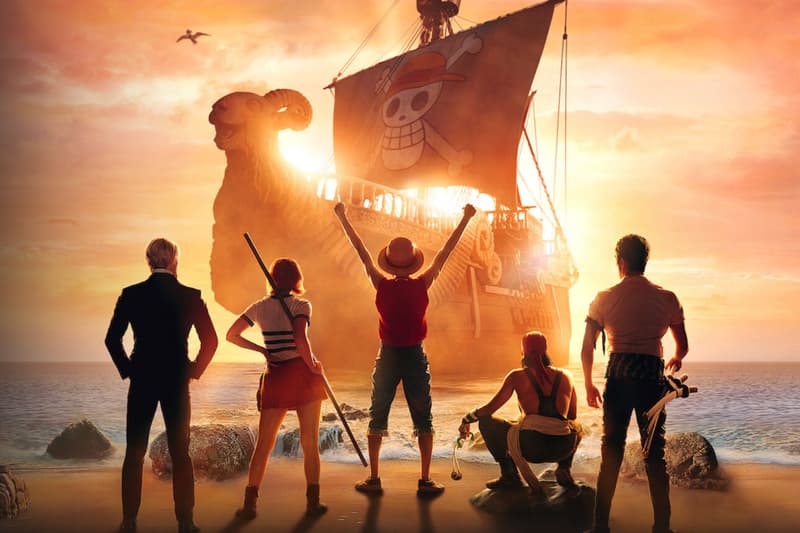 Netflix's adaptation of the long-running manga series One Piece finally has an update. The streamer shared that the live-action series will be debuting sometime in 2023.
While that doesn't provide much to go off of, fans have been eagerly awaiting the series since Netflix ordered a 10-episode run back in 2020. Viewers of the live-action will see the Straw Hat Pirates embark on a journey in search of the mythic "One Piece" treasure that will make Luffy the King of the Pirates. The fugitive gang isn't the only group searching for the treasure, and find themselves being trailed by the Navy.
The show is being developed by Matt Owens and Steven Maeda. Eiichiro Oda, the creator of the manga, will also be on board as an executive producer. Iñaki Godoy takes center stage as Monkey D. Luffy, alongside Mackenyu as Roronoa Zoro, Emily Rudd as Nami, Jacob Romero Gibson as Usopp and Taz Skylar as Sanji.
Other cast members include McKinley Belcher III, Morgan Davies, Aidan Scott, Vincent Regan, Jeff Ward, Craig Fairbrass, Langley Kirkwood, Celeste Loots, Alexander Maniatis, Ilia Isorelýs Paulino, Chioma Umeala and Steven Ward, with more to be announced at a future date.
The One Piece manga has been serialized in Shueisha's Weekly Shōnen Jump since 1997. In the decades since its debut, One Piece has gone on to earn the title of the best-selling manga series of all time.
Adventure is on the horizon! One Piece sets sail in 2023 https://t.co/5YhPXFt8GS pic.twitter.com/GQH2MSAvCF

— Netflix (@netflix) January 30, 2023
In other entertainment news, British magician Billy Menezes has released his first-ever playing cards.