Magliano Delivers Hybrid Menswear Manipulated to Perfection for FW23
The emerging label reconstructs dated military workwear into rough-cut classics.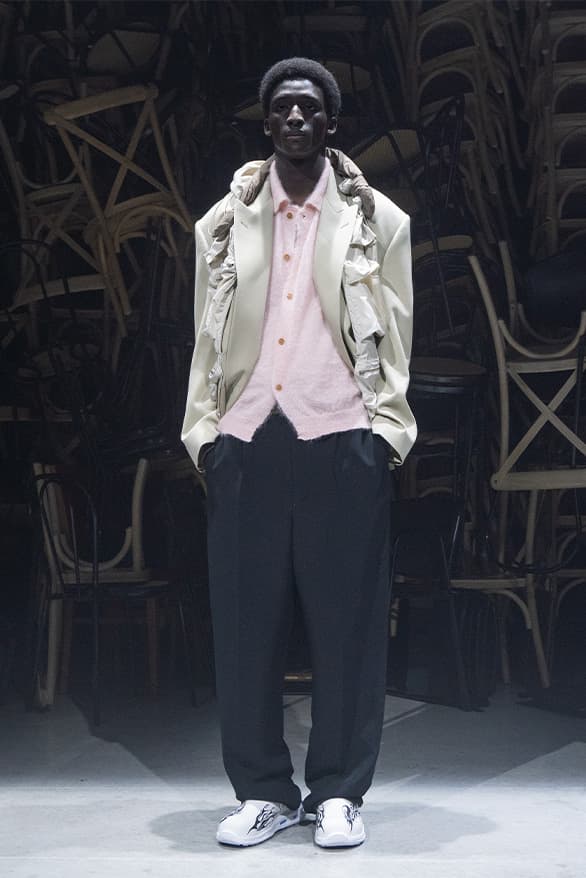 1 of 32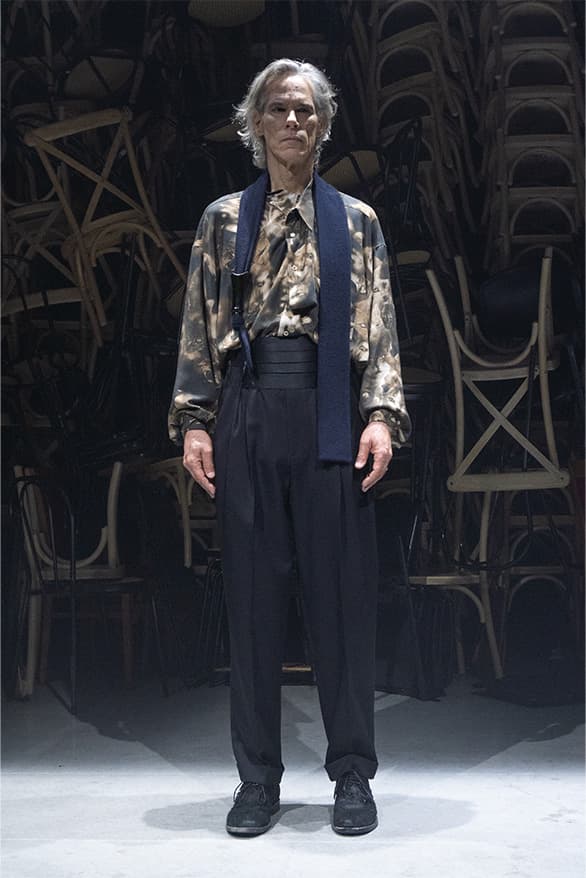 2 of 32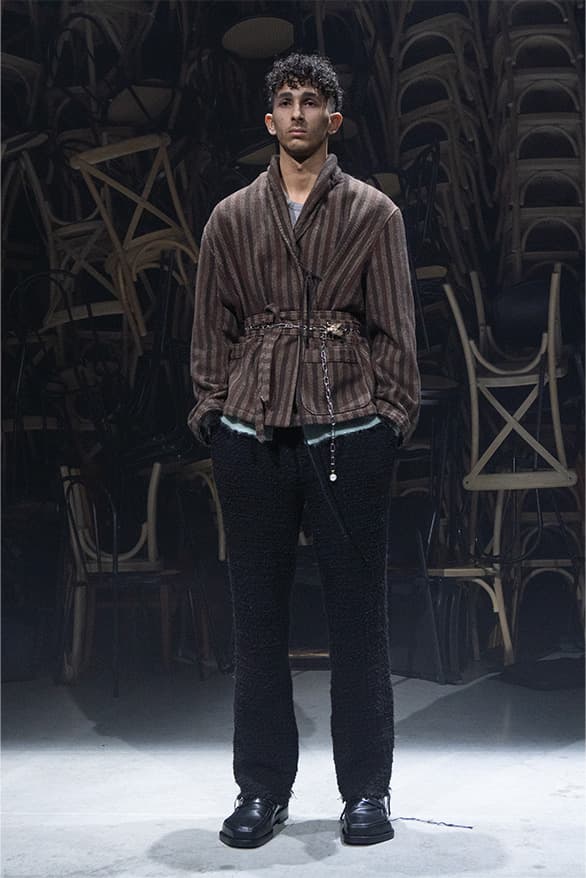 3 of 32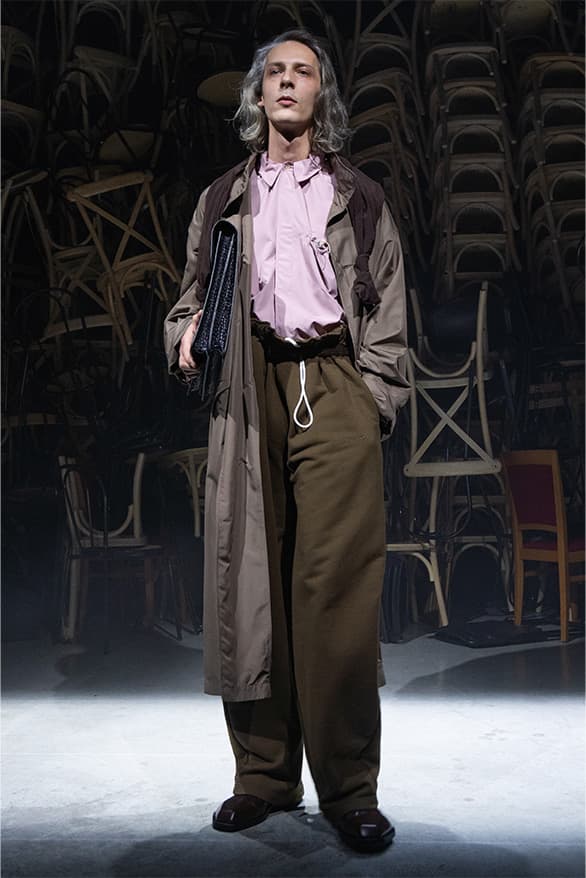 4 of 32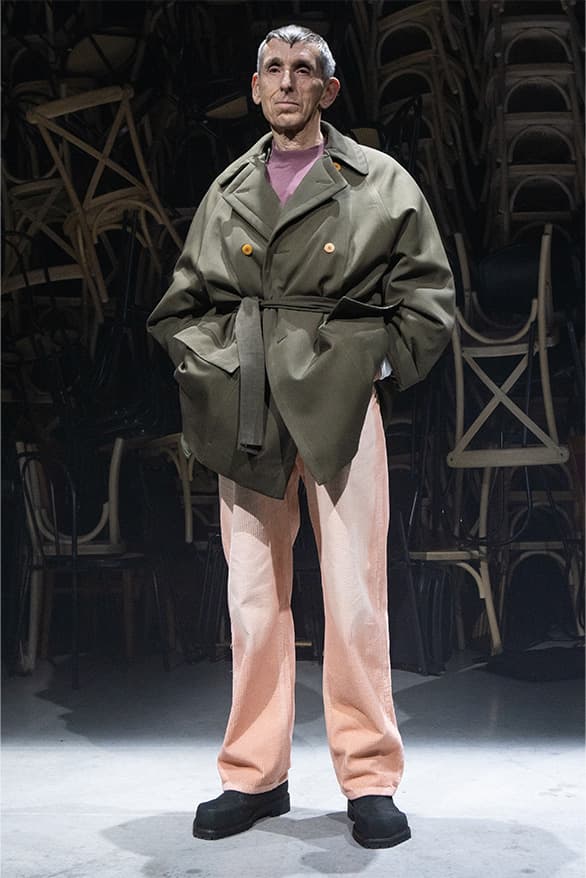 5 of 32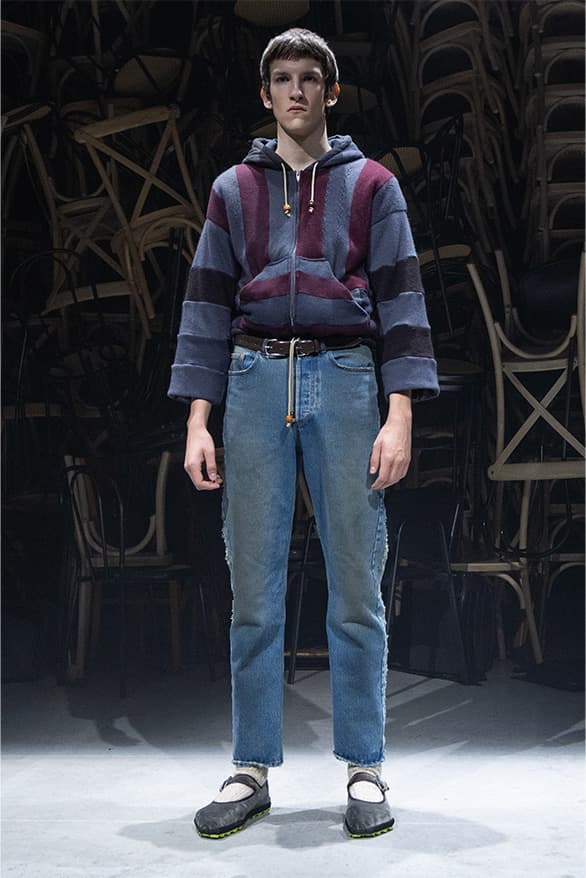 6 of 32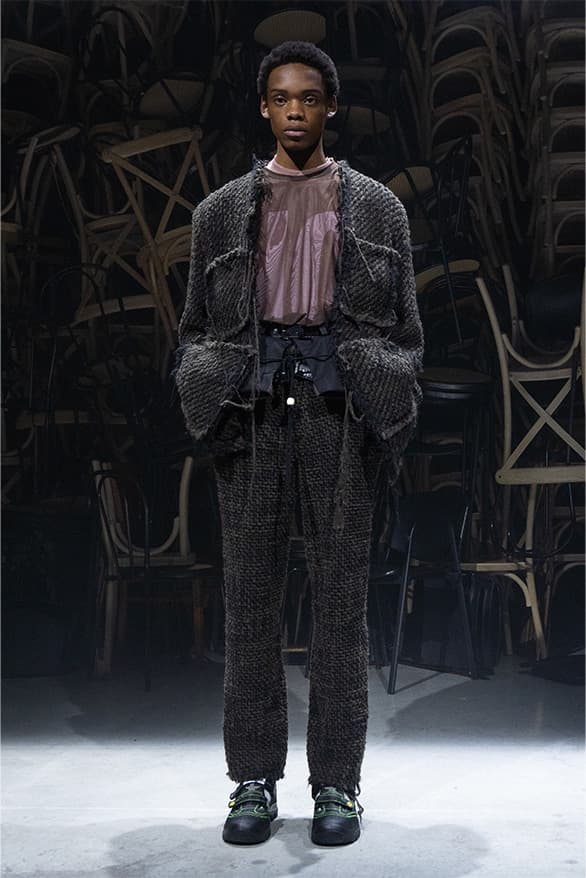 7 of 32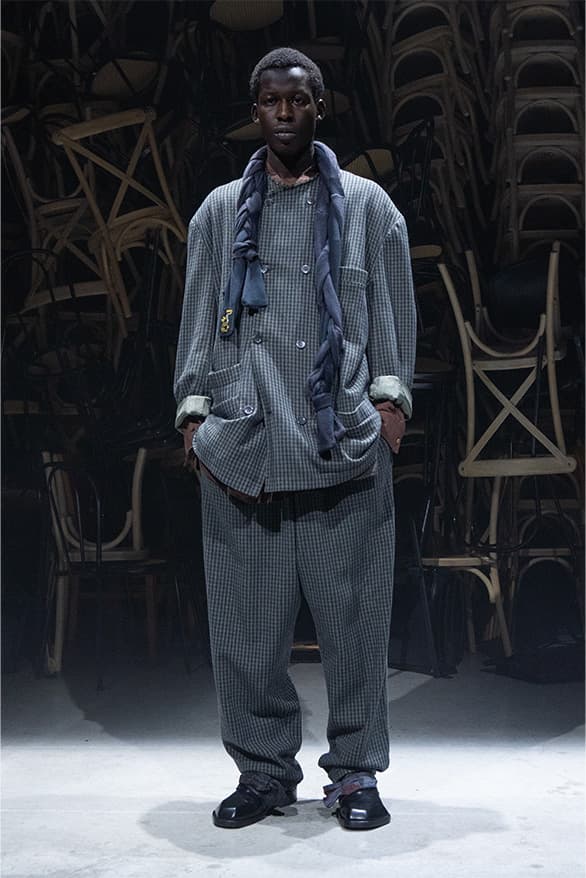 8 of 32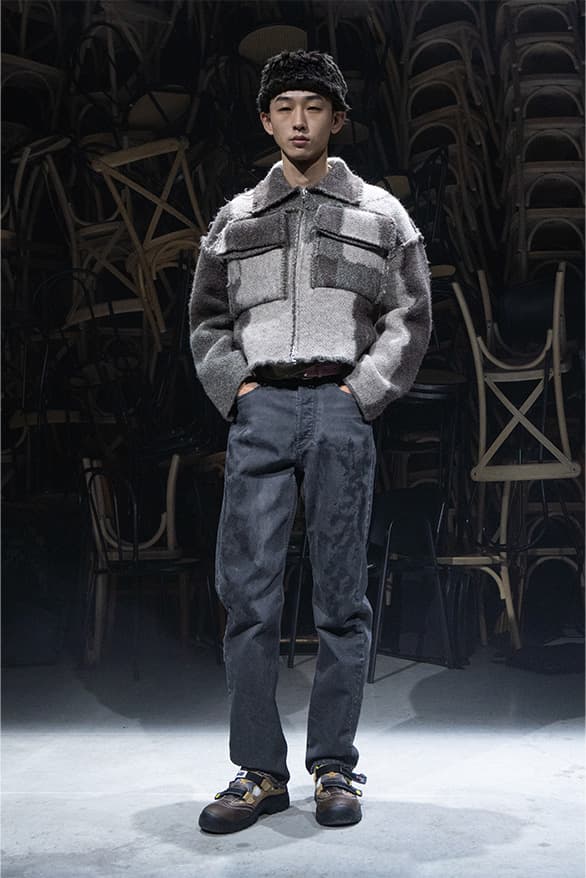 9 of 32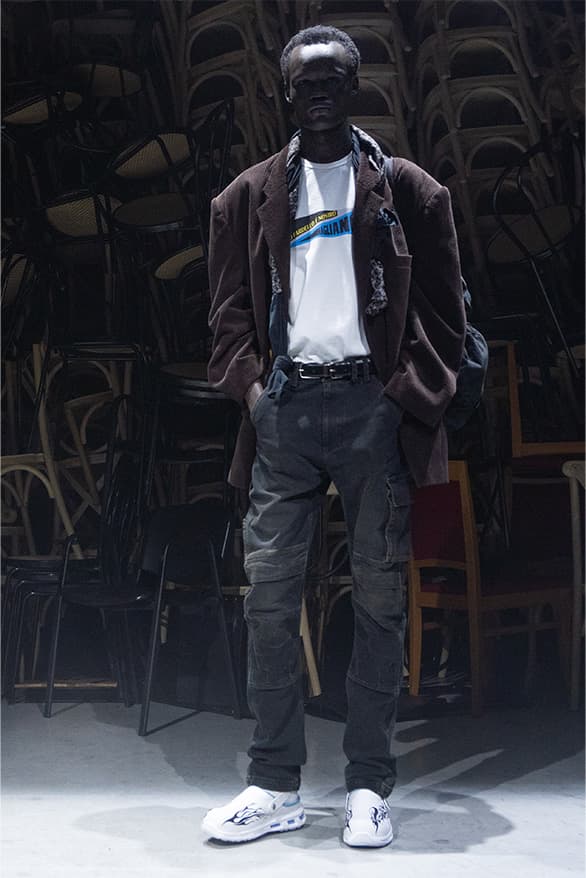 10 of 32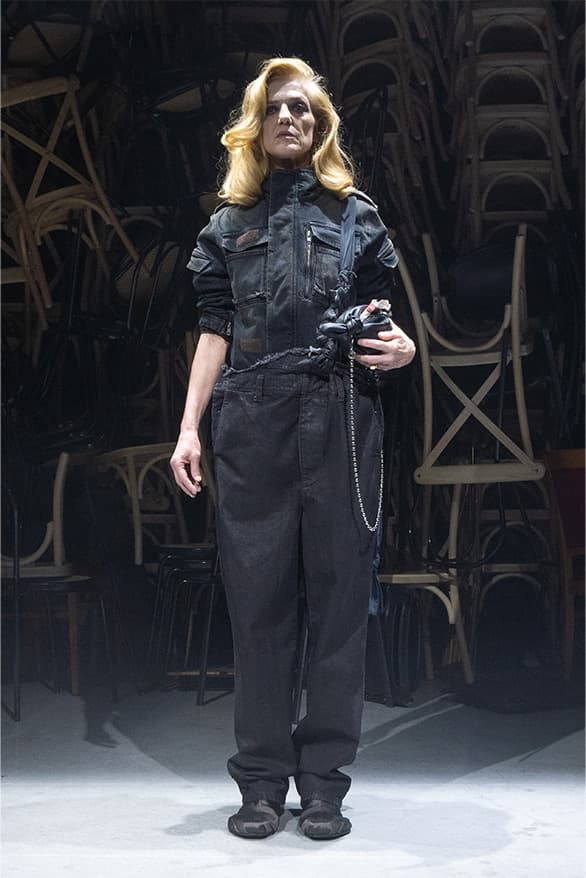 11 of 32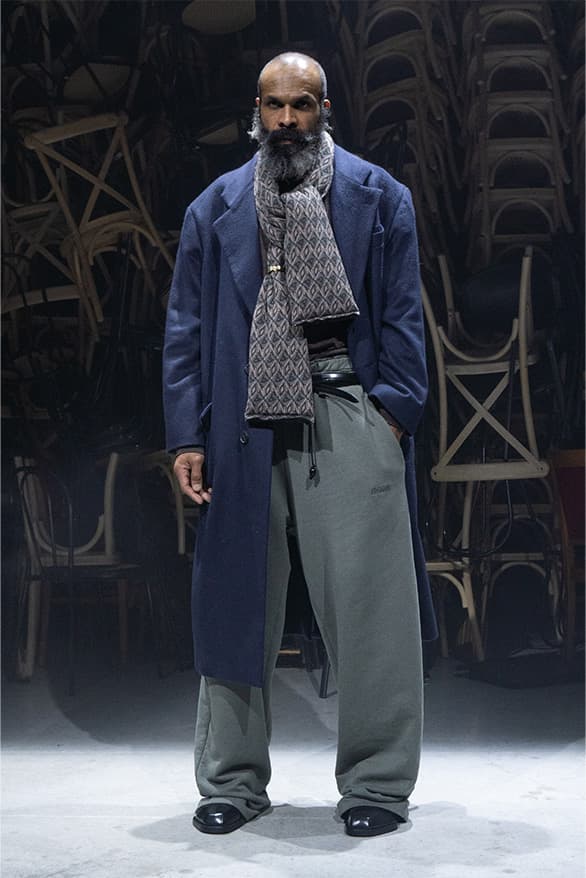 12 of 32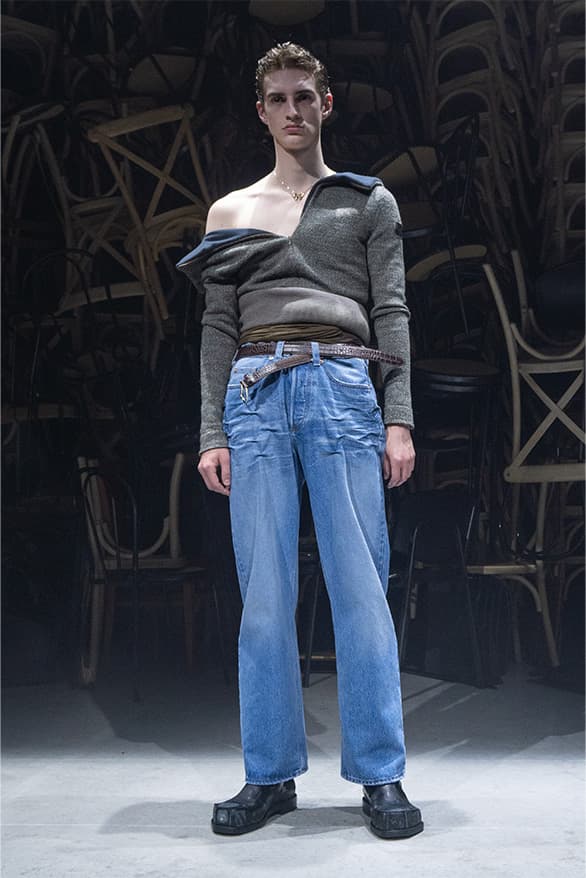 13 of 32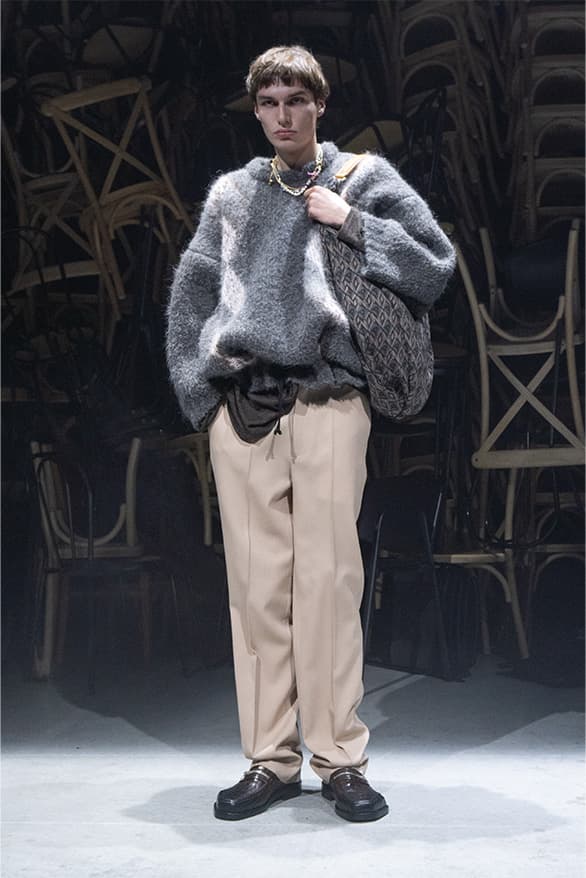 14 of 32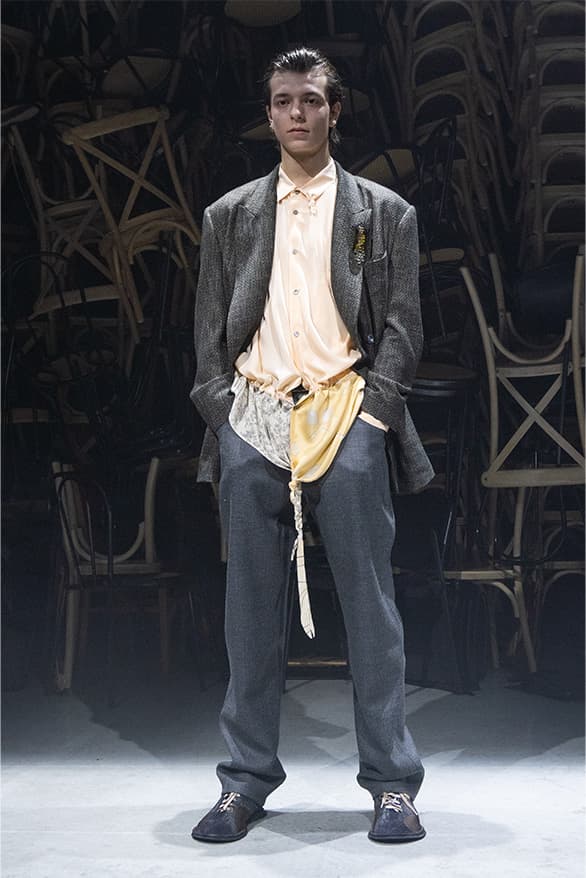 15 of 32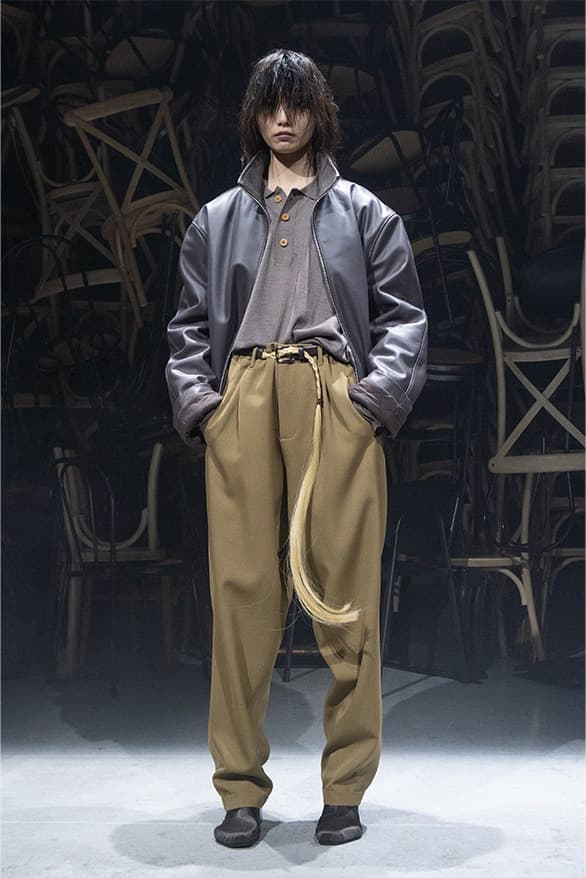 16 of 32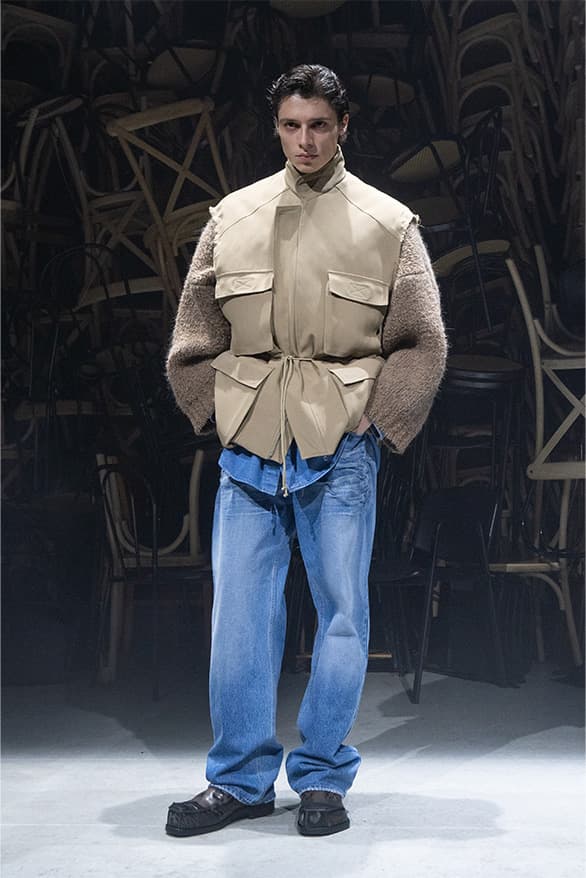 17 of 32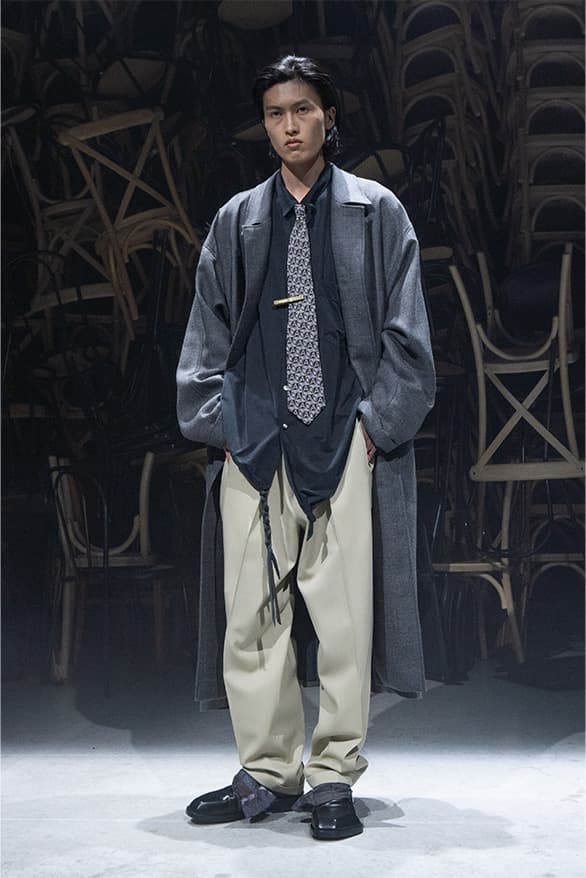 18 of 32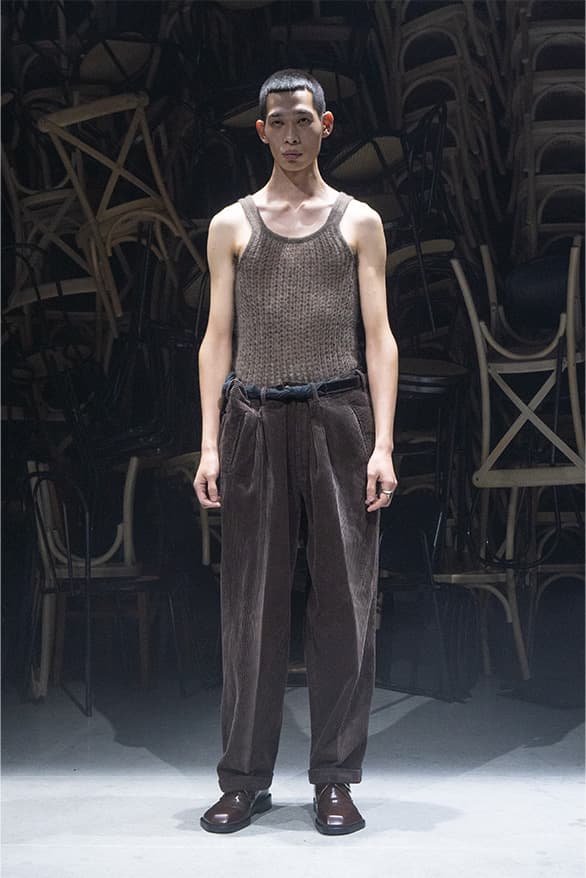 19 of 32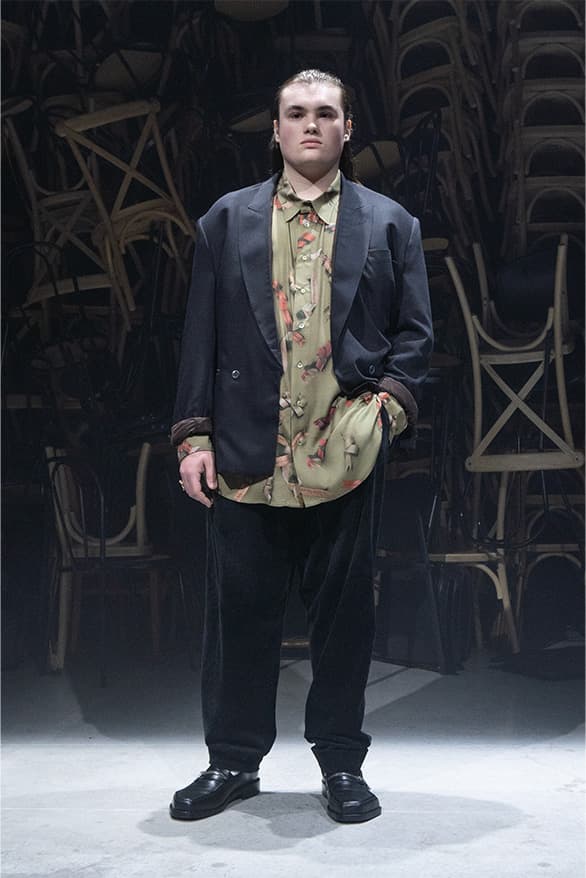 20 of 32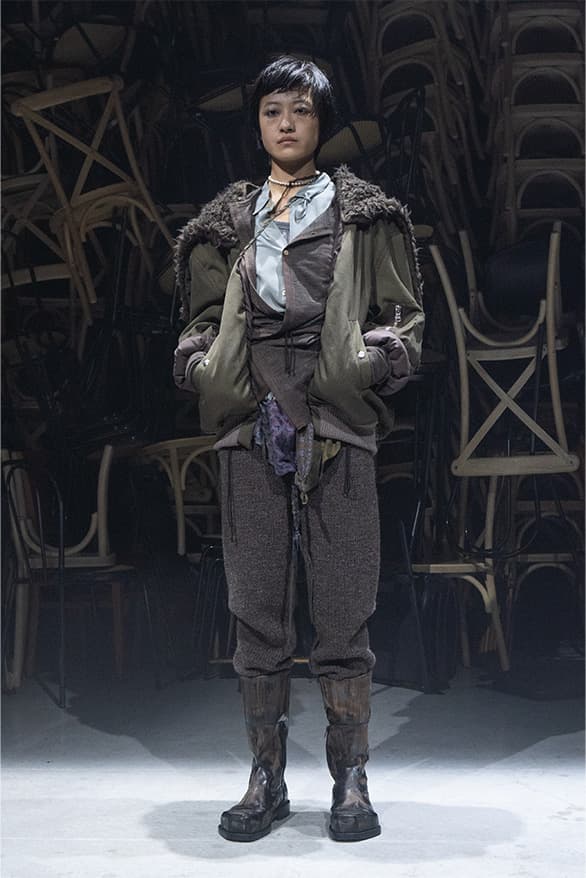 21 of 32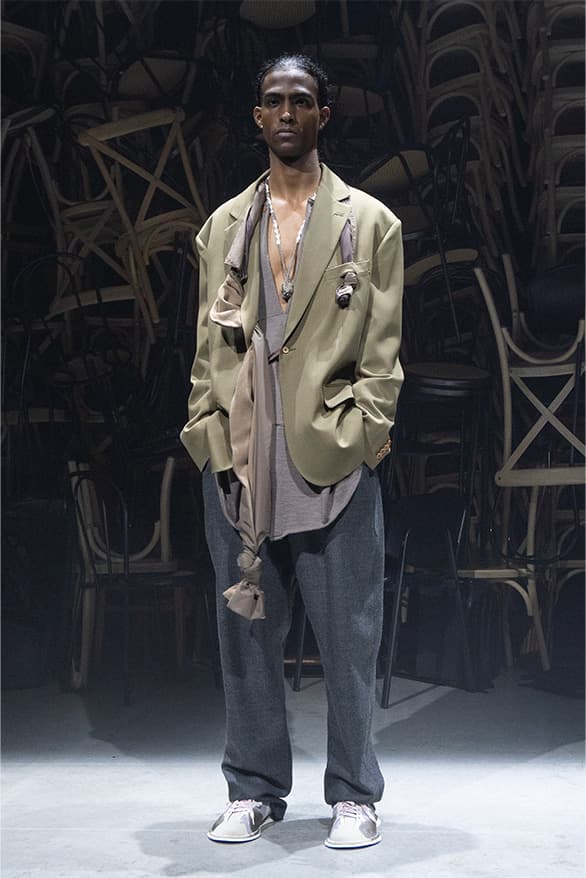 22 of 32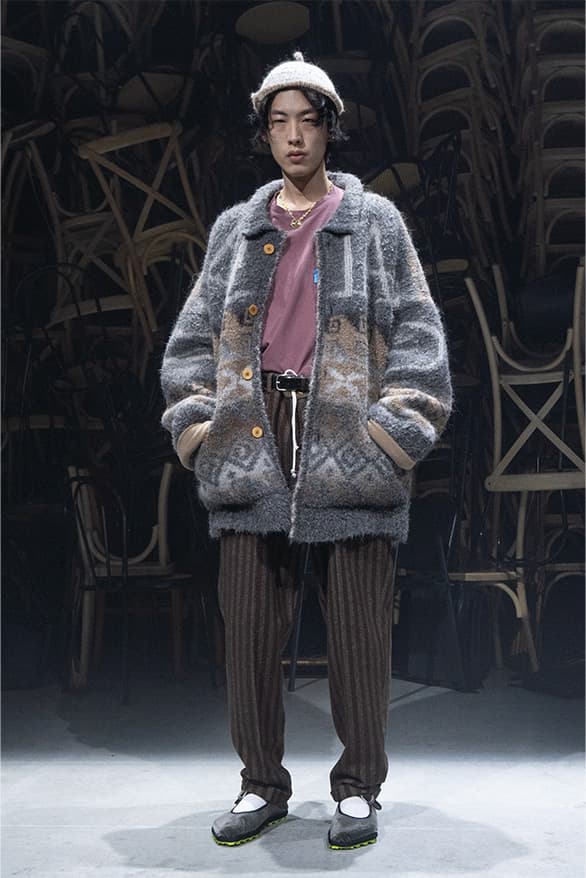 23 of 32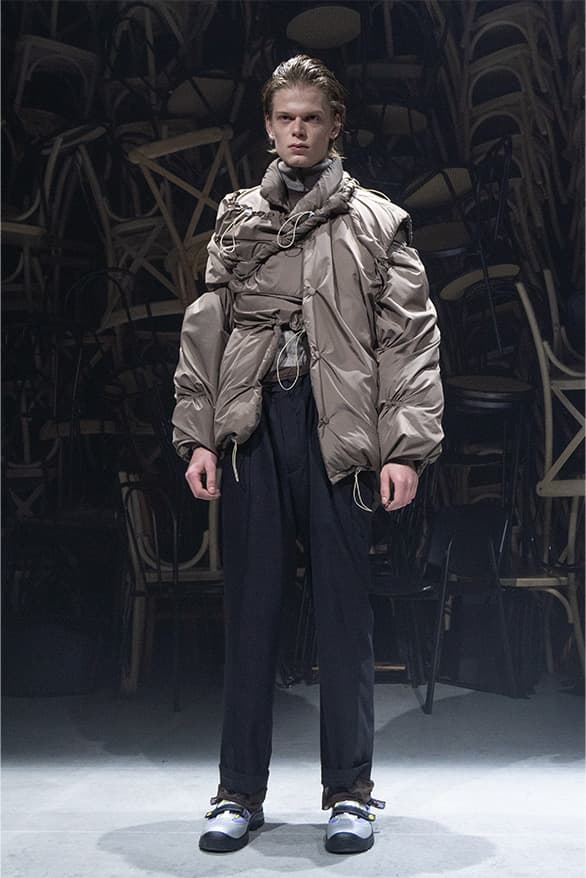 24 of 32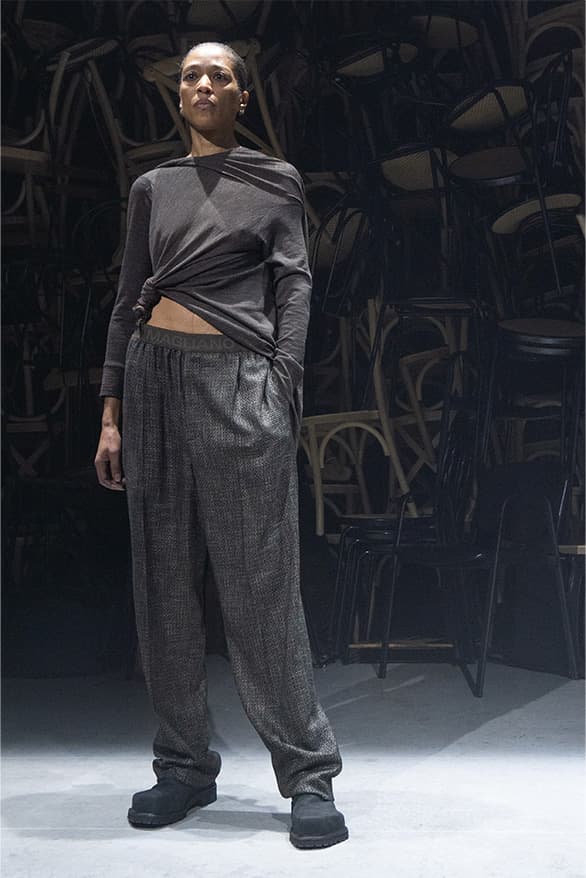 25 of 32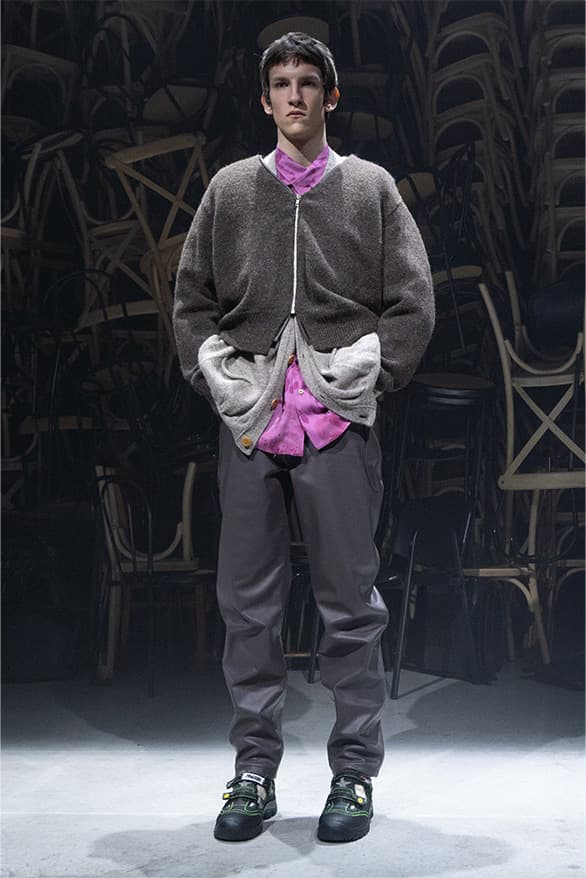 26 of 32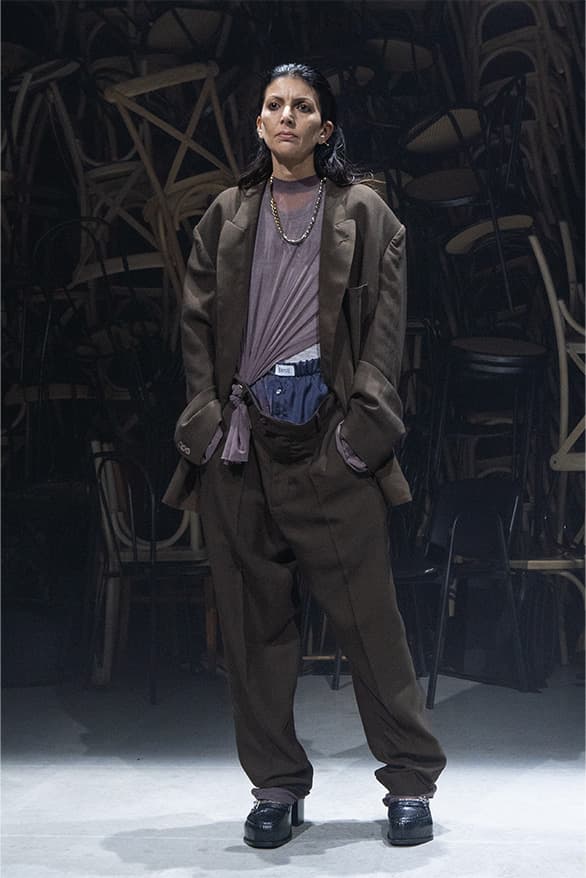 27 of 32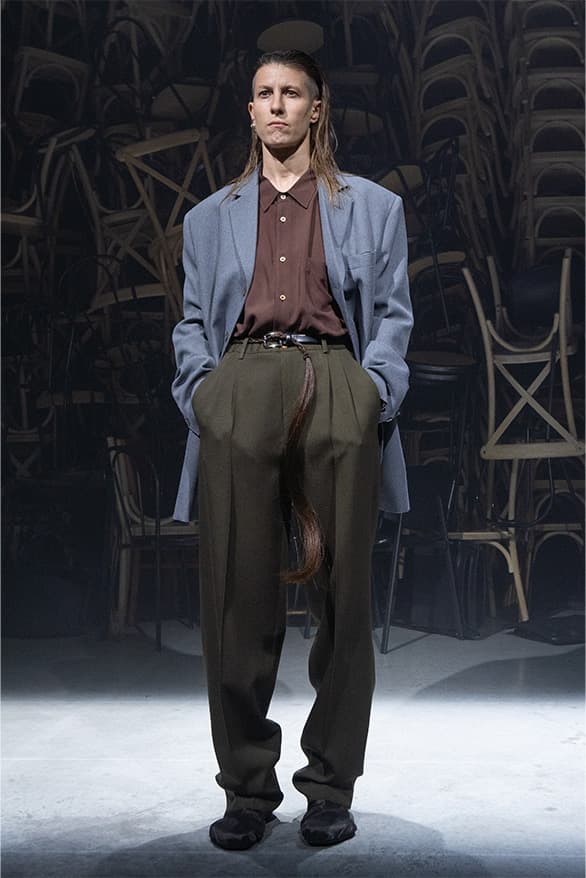 28 of 32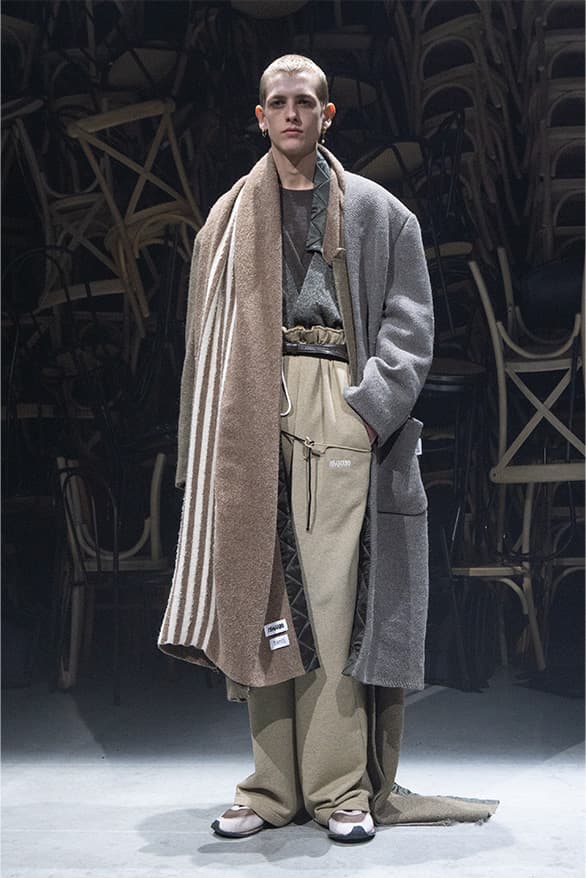 29 of 32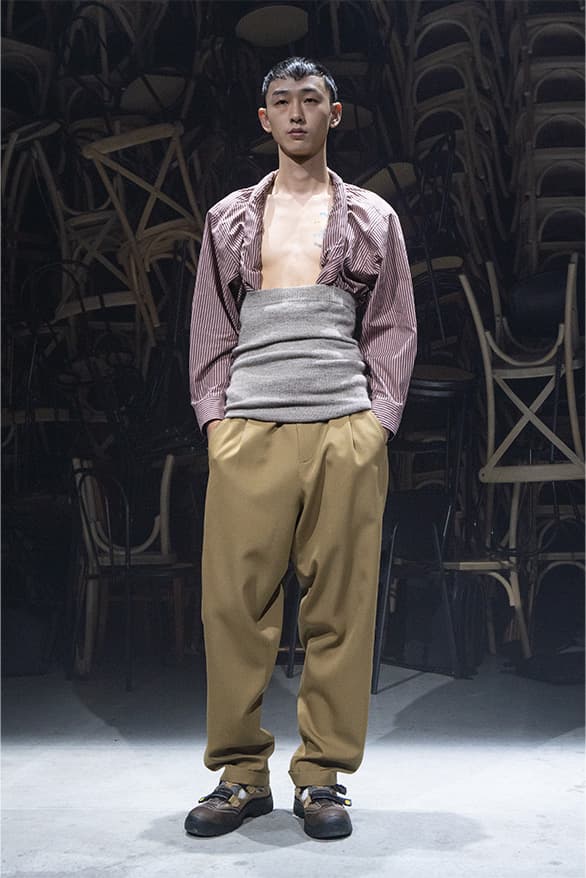 30 of 32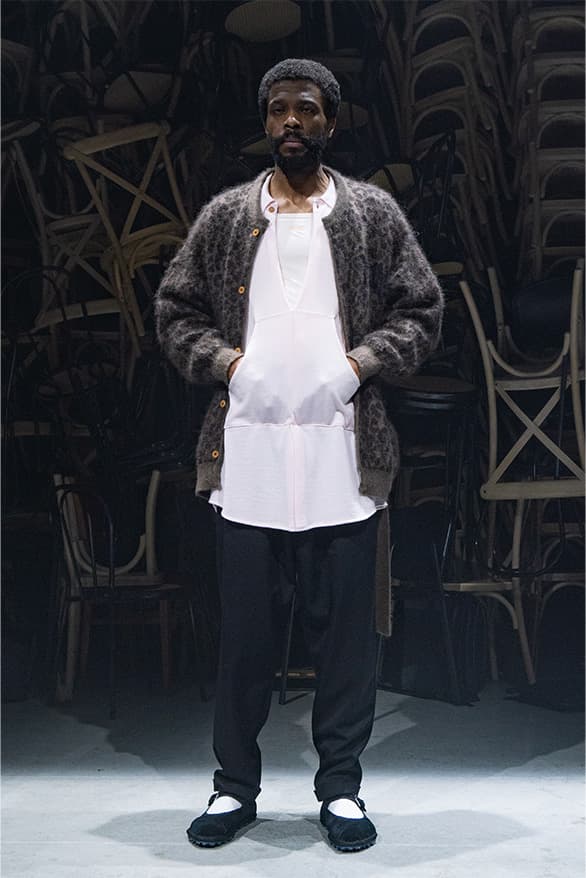 31 of 32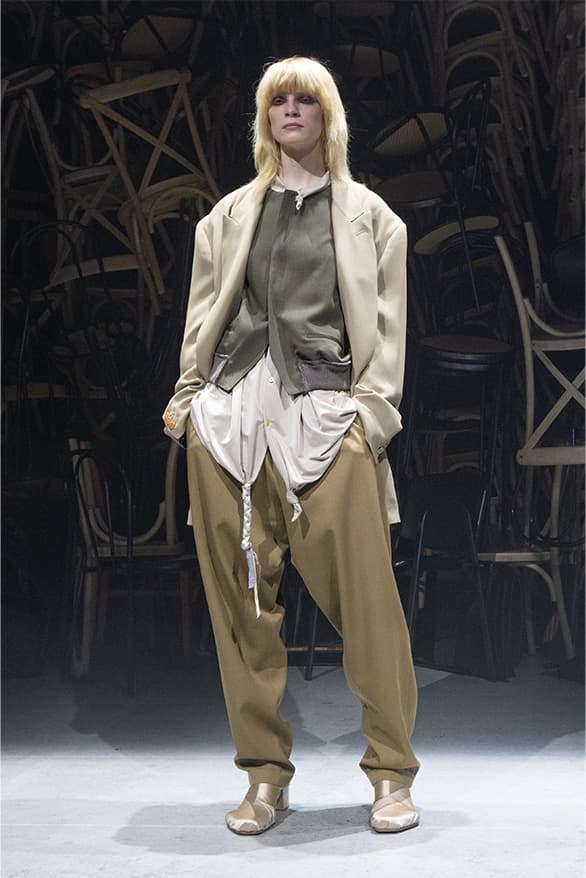 32 of 32
Luca Magliano's eponymous label has returned to the Fashion Week stage once again, arriving in Milan to showcase his latest creations. For Spring/Summer 2023, the emerging designer delivered a slow-paced showcase that has now become his signature, dipping his foot into lively '70s tailoring mixed with gory deconstructed themes that come alive at nighttime.
In its Fall/Winter 2023 collection, Magliano creates its own experimental playground where garments collide to create something new. Each one is undoubtedly reusable, made to compliment the next through neutral tones and hybrid craftsmanship that pushes casual basics into a new realm.
Angelic melodies that were equally eerie set the tone for a sedated runway where reimagined menswear sluggishly walked against the beat. Men and women of all ages sported upgraded classics that took shape via heavy-weight overcoats embellished with mismatched buttons, beaded toggles, and interlocked scarves, while twill sets arrived with rugged edges and zip-ups donned chest slits for an off-the-shoulder look.
Elsewhere, Magliano upcycled dated military blankets, spinning them into renewed unisex designs, while cashmere pullovers were transformed into redefined accessories. Further army inspirations are reflected in rough-cut boiler suits and sleeveless workwear accented with mohair belts and protective footwear made in collaboration with U-power.
Magliano's FW23 collection can be seen in the gallery above, and stay tuned to Hypebeast to find more Milan Fashion Week FW23 content over the coming days.
Elsewhere in fashion, take a look at Charles Jeffrey LOVERBOY FW23's World of Workers, Posers and Snakes.