KIDILL FW23 Evokes '90s Nostalgia With DC Shoes Collab and "Enfants Terrible" Collection
Teenage punk and skateboarding references conflict with the transition of becoming an adult.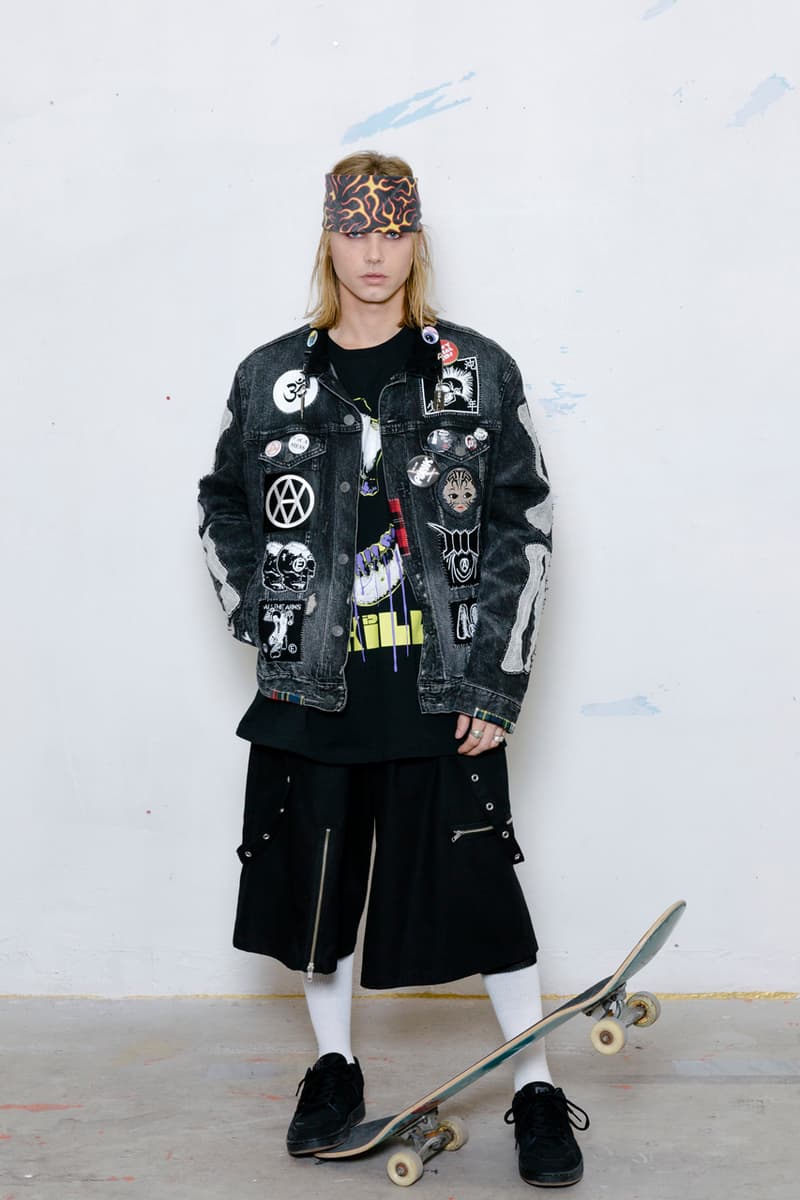 1 of 38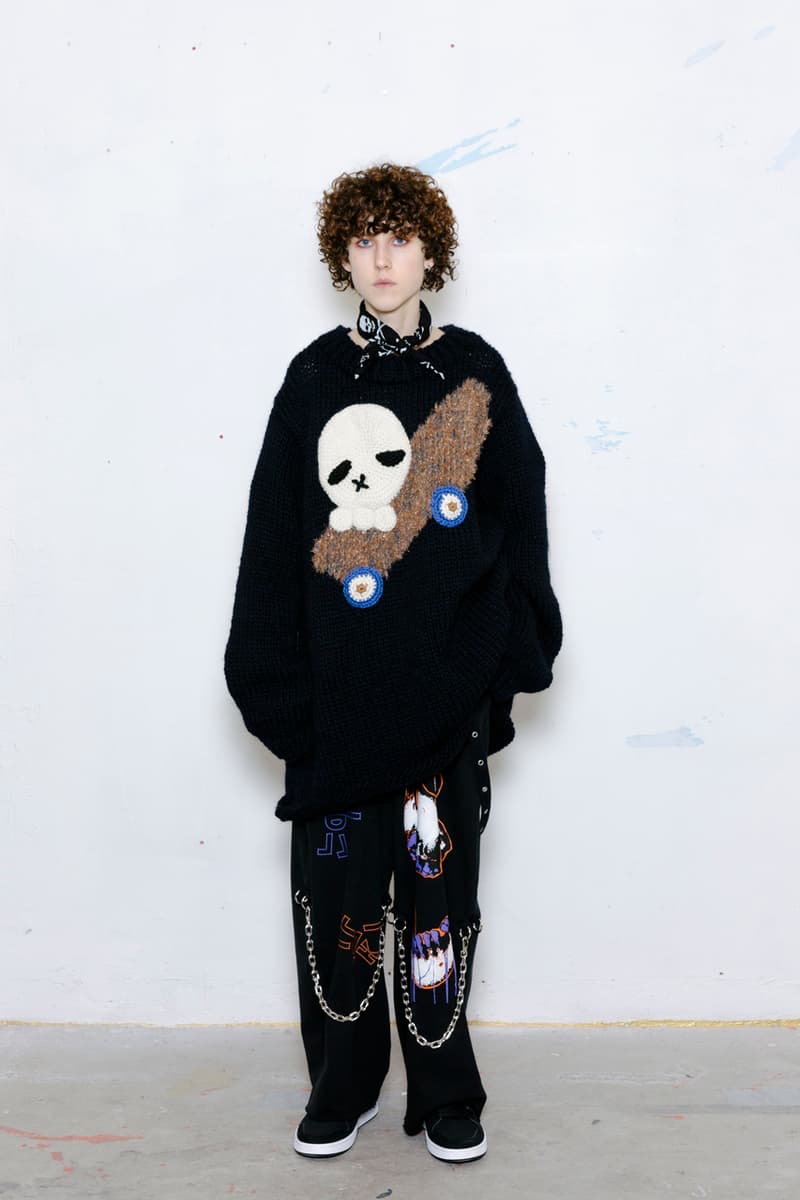 2 of 38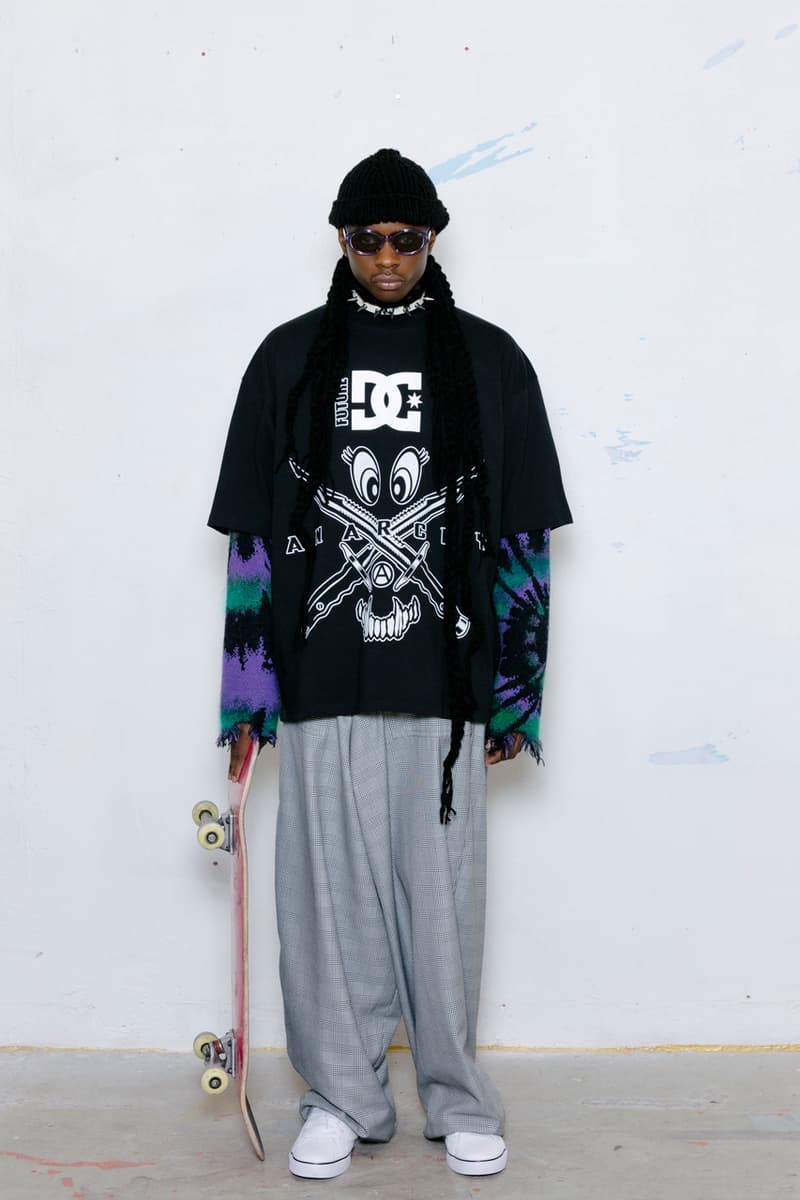 3 of 38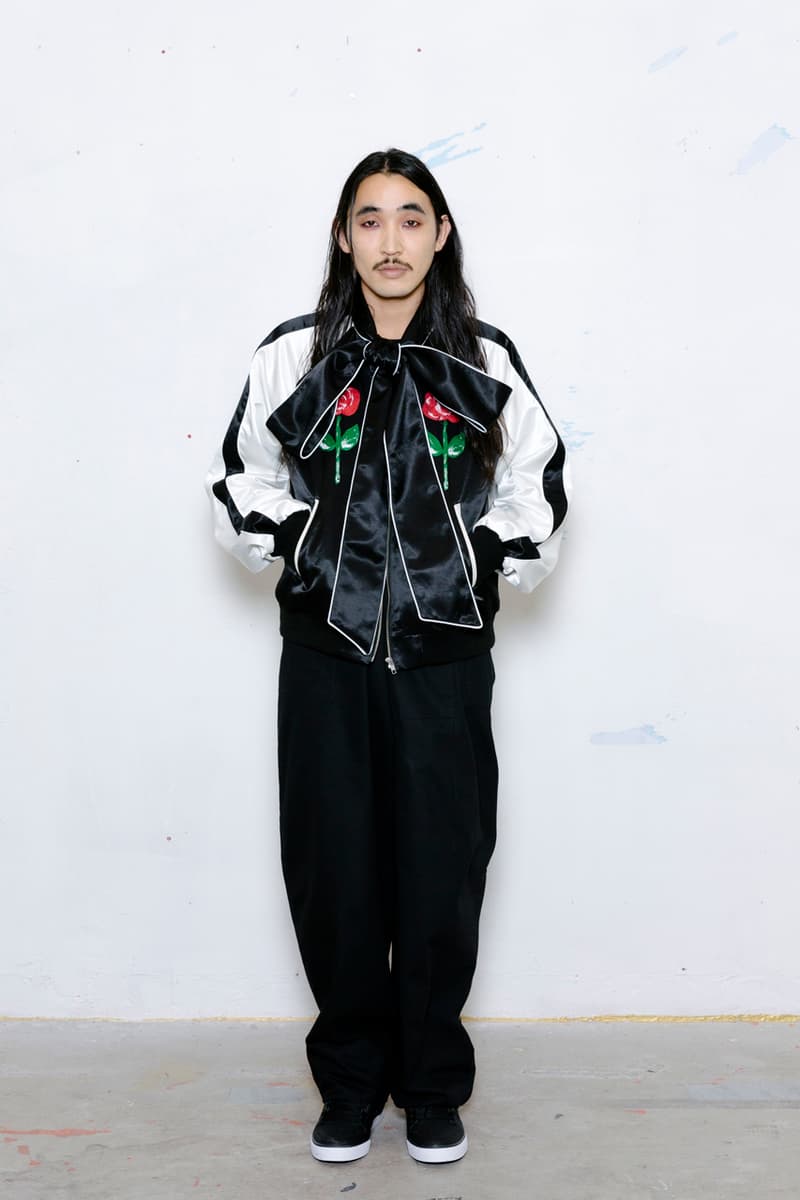 4 of 38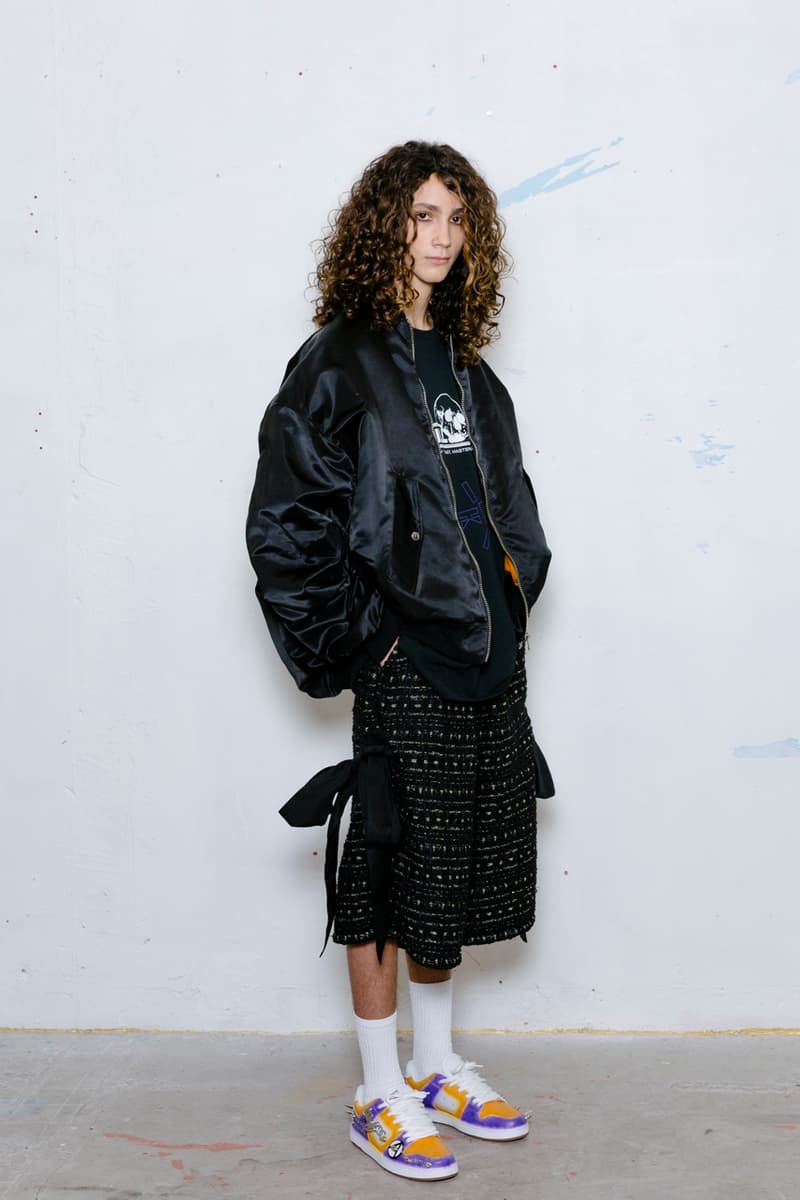 5 of 38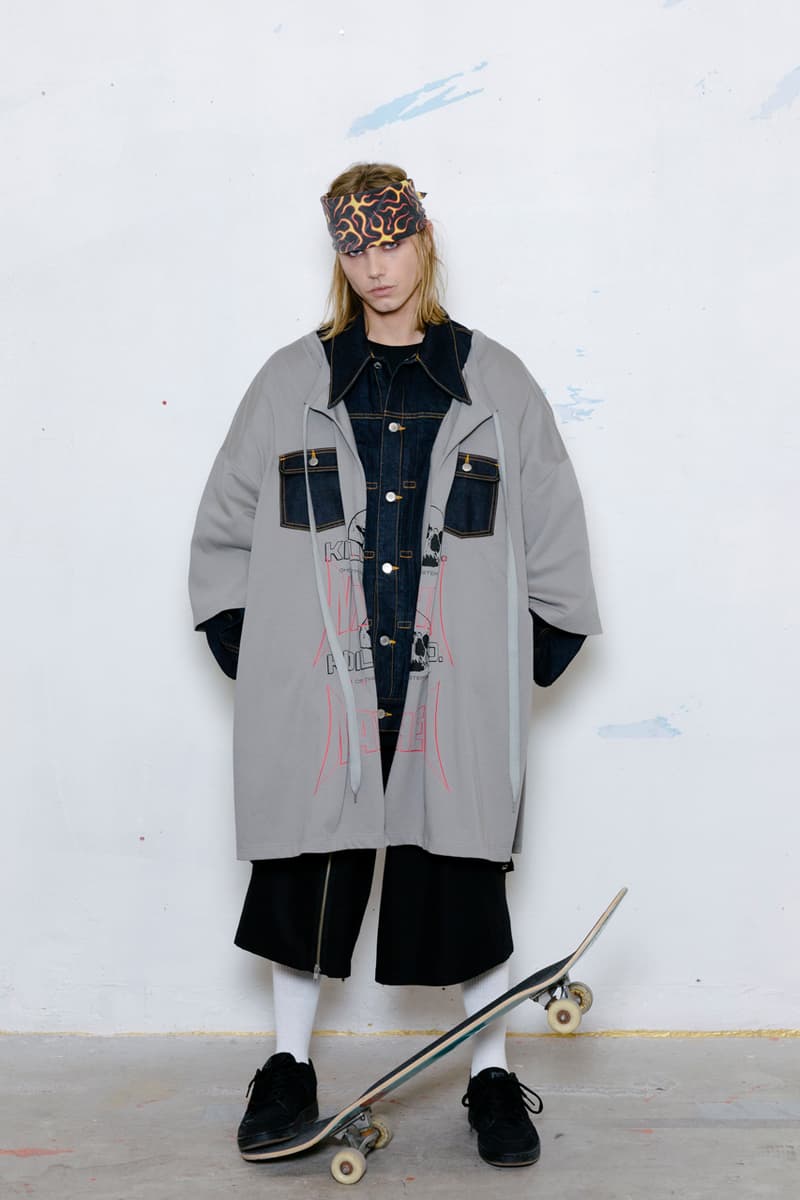 6 of 38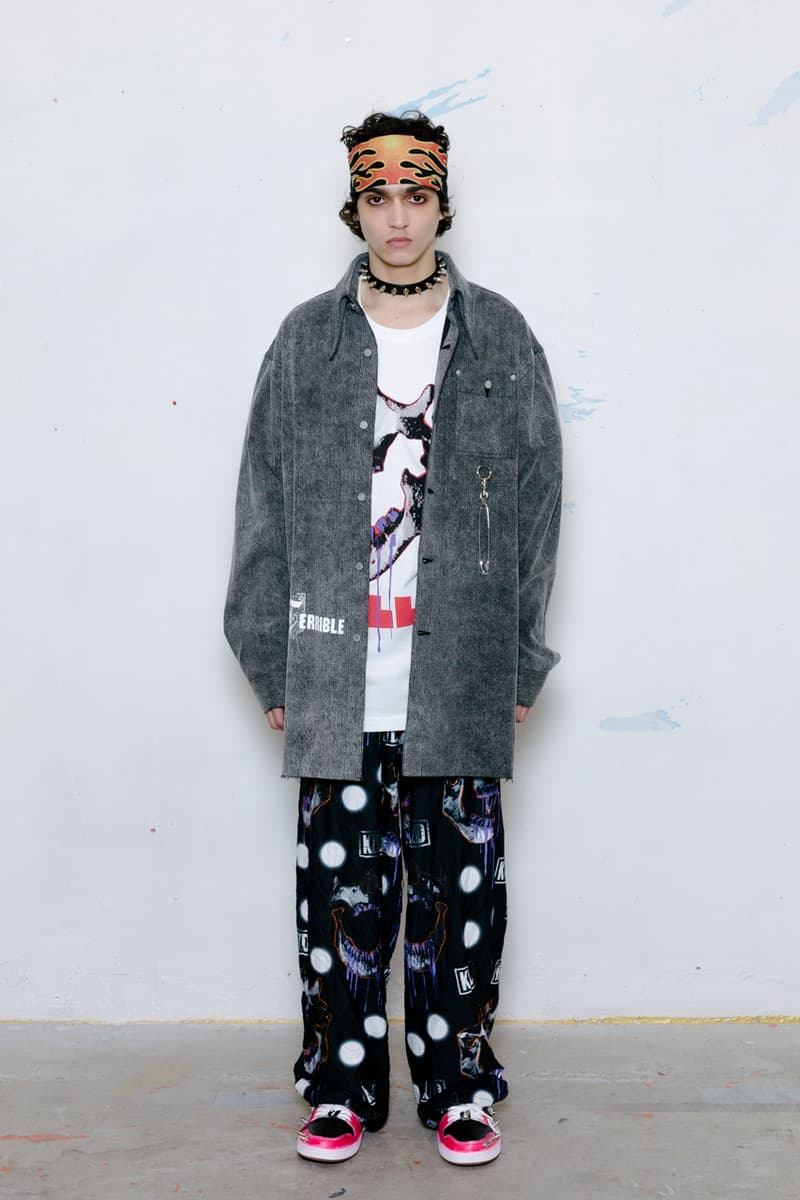 7 of 38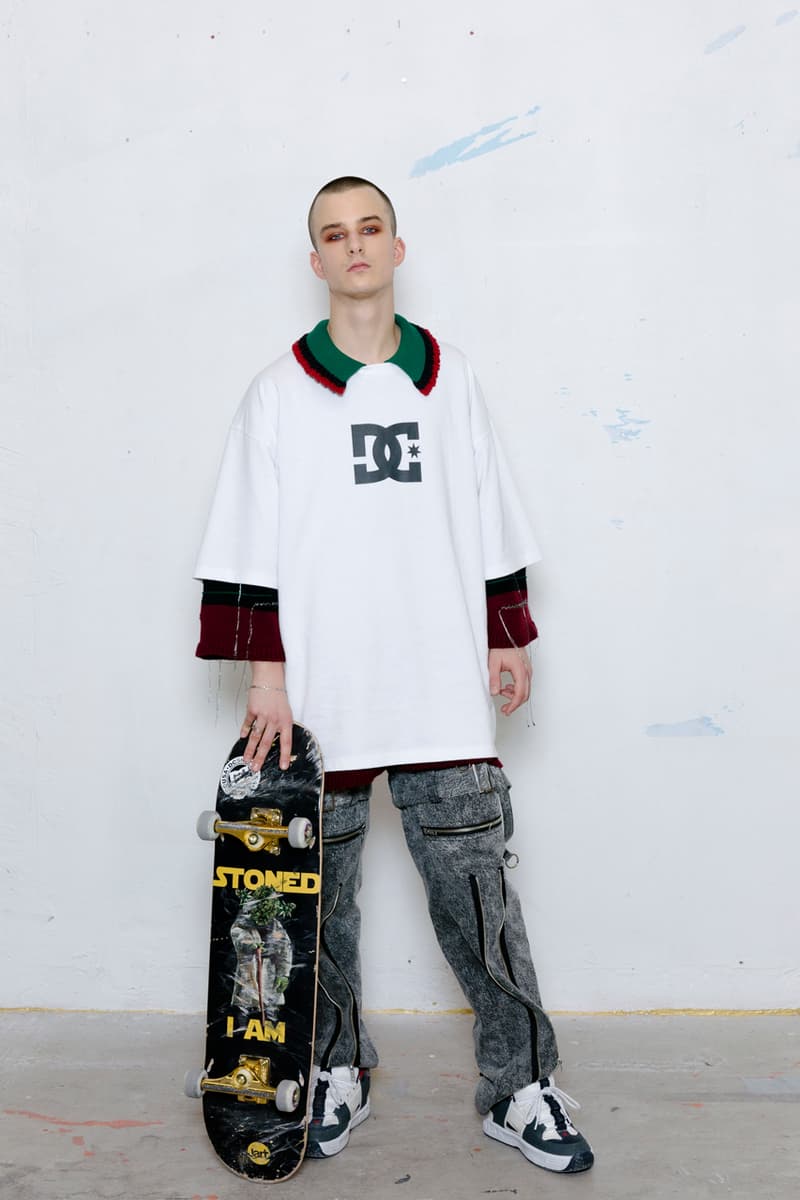 8 of 38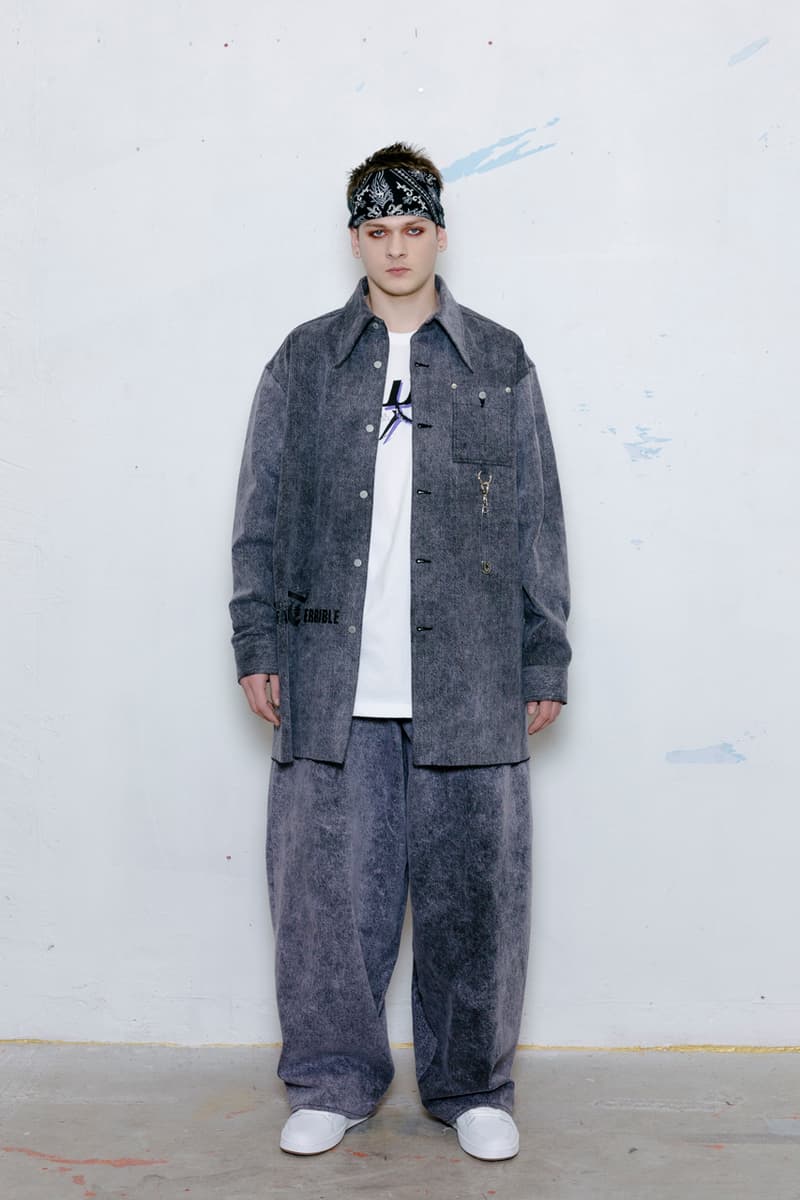 9 of 38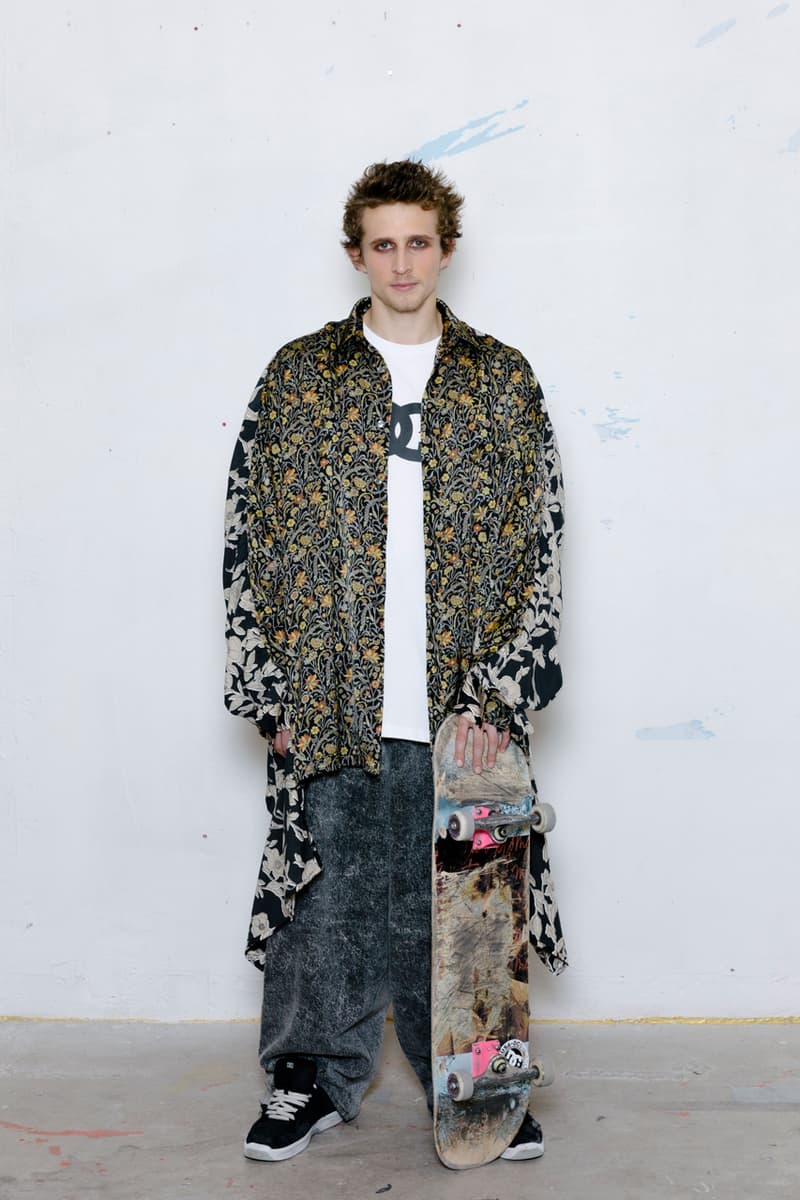 10 of 38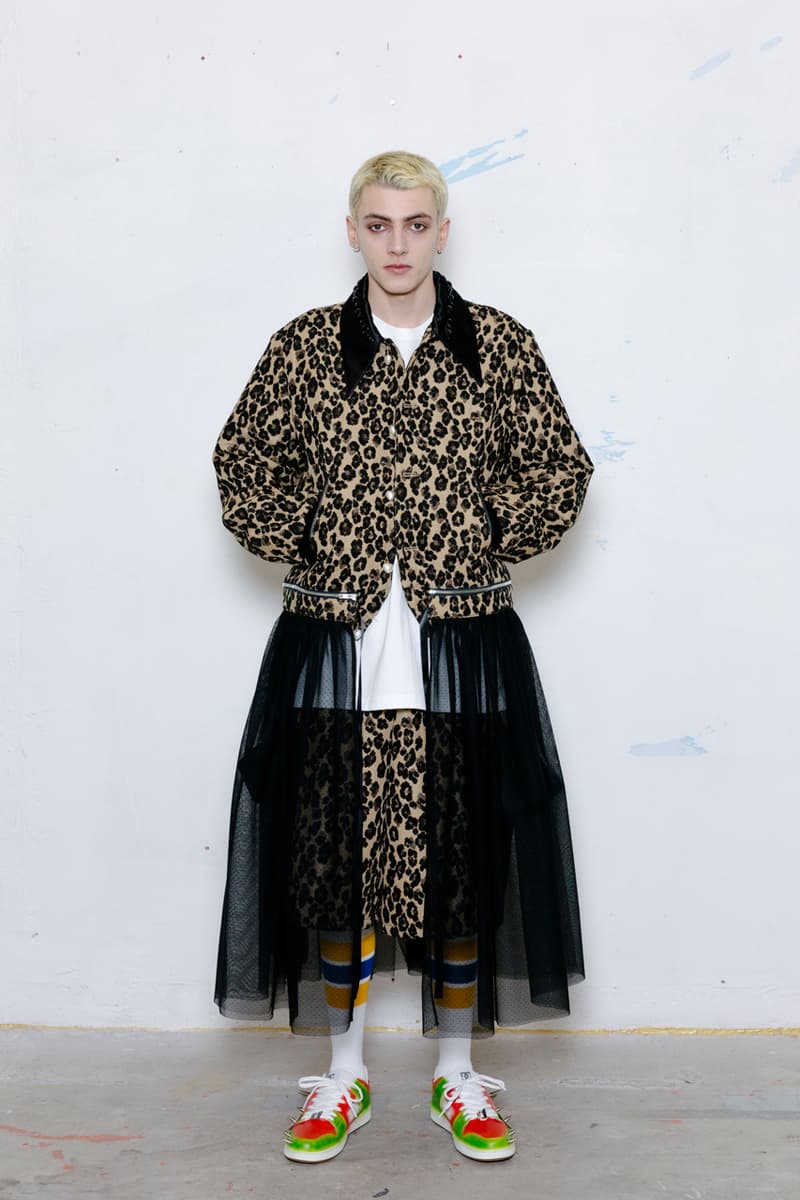 11 of 38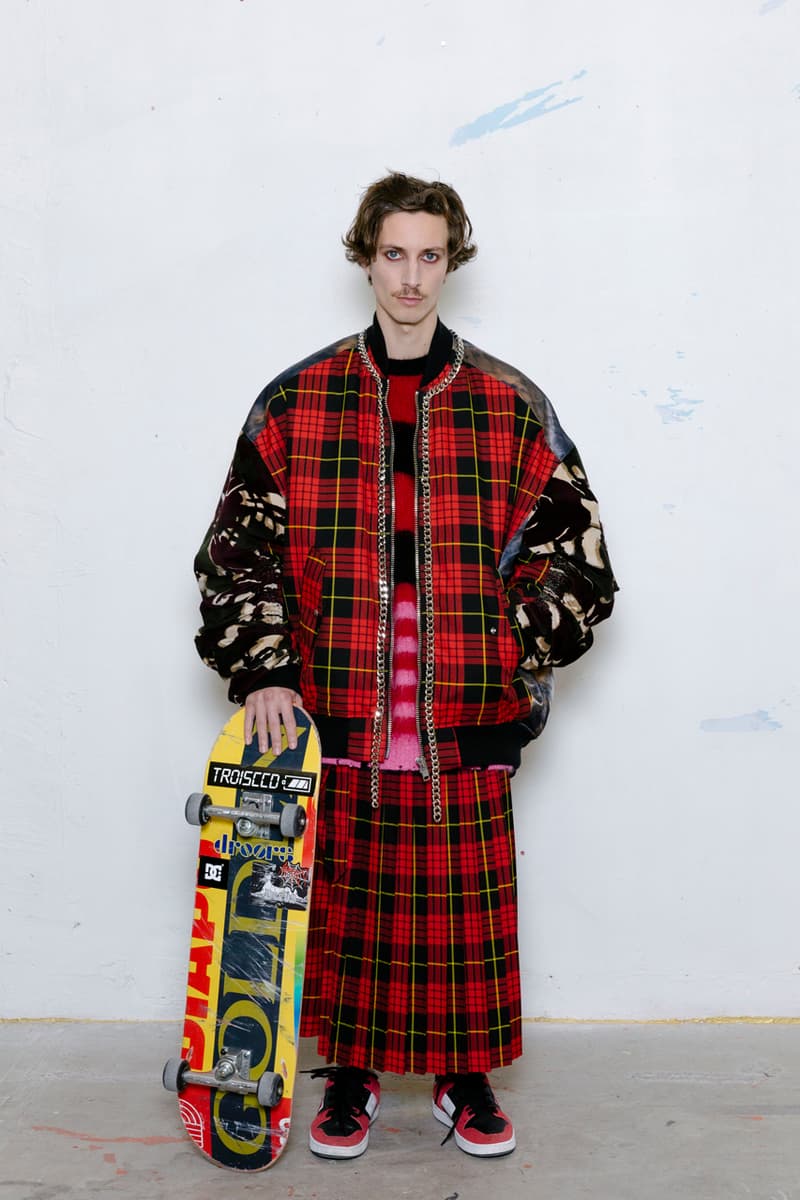 12 of 38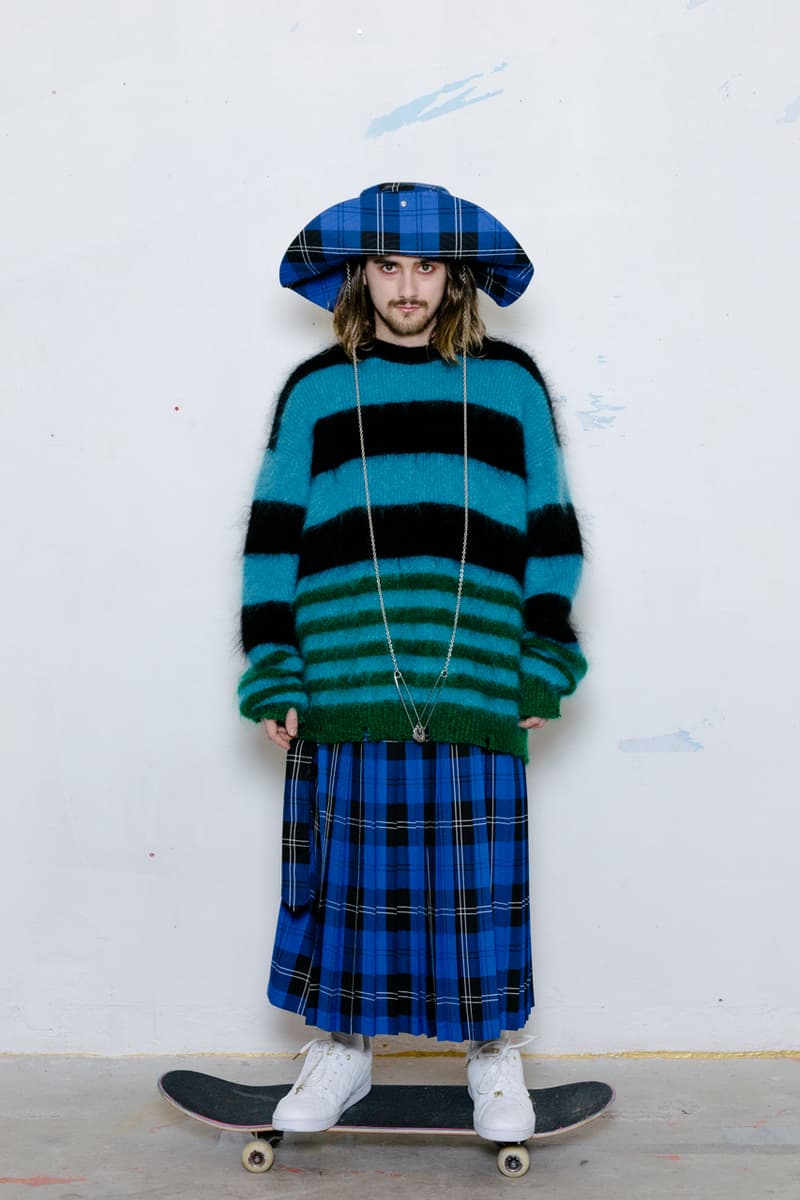 13 of 38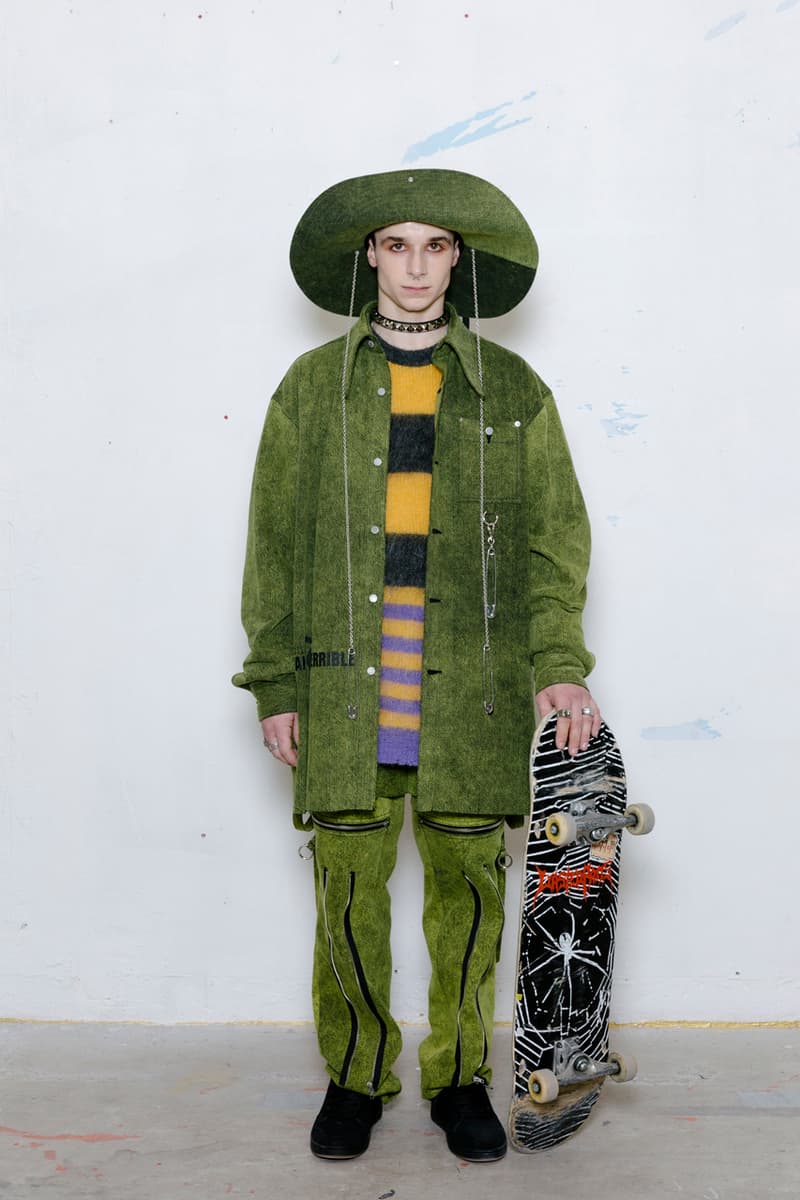 14 of 38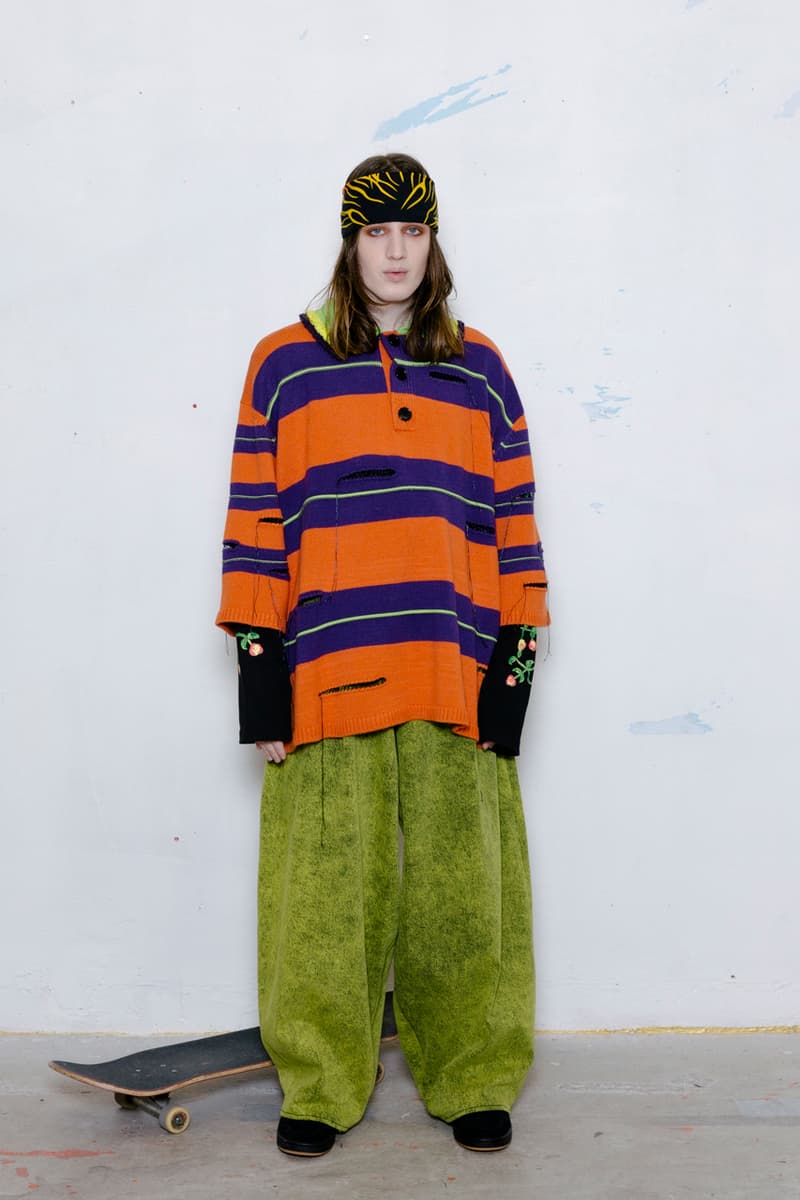 15 of 38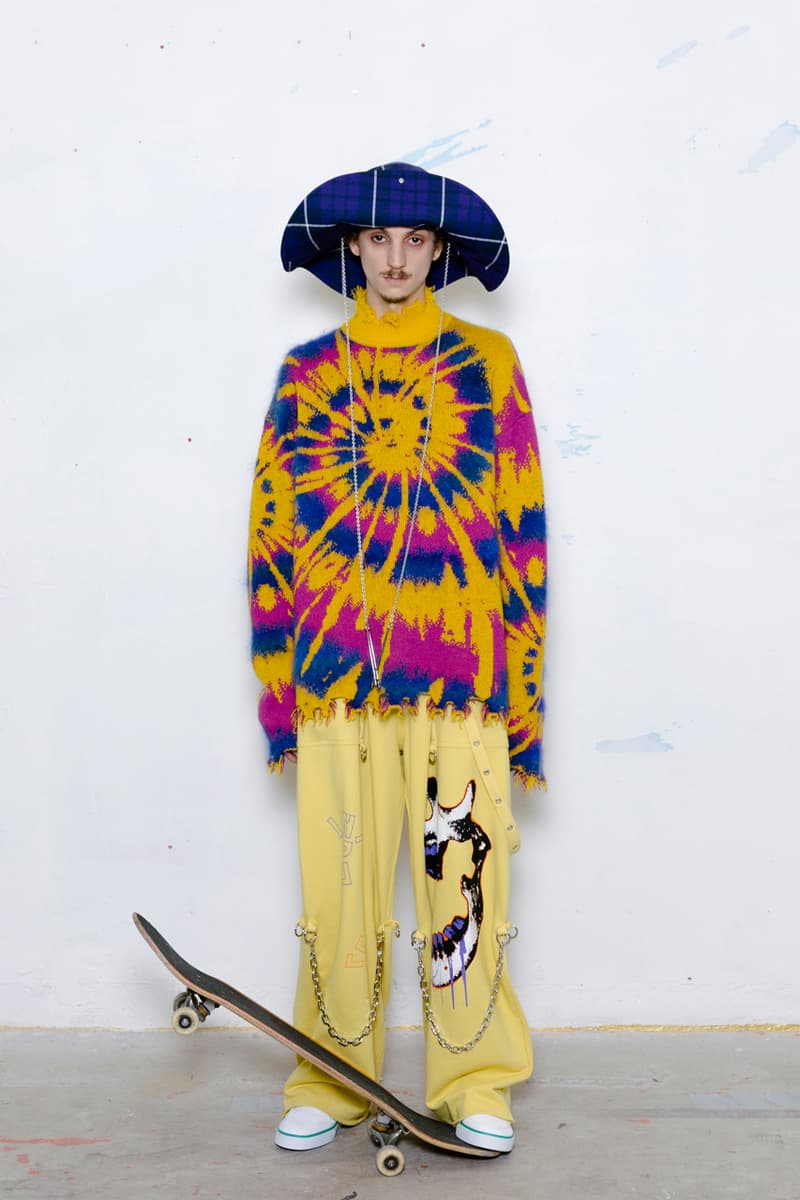 16 of 38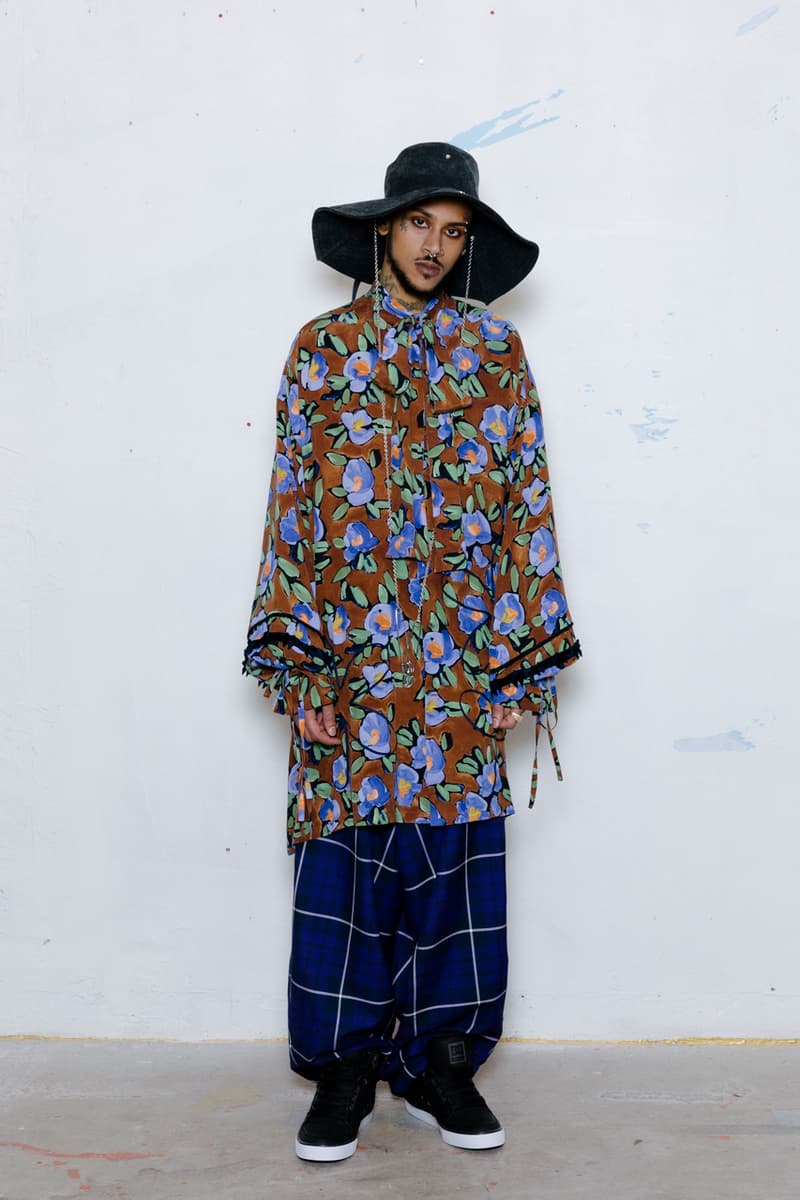 17 of 38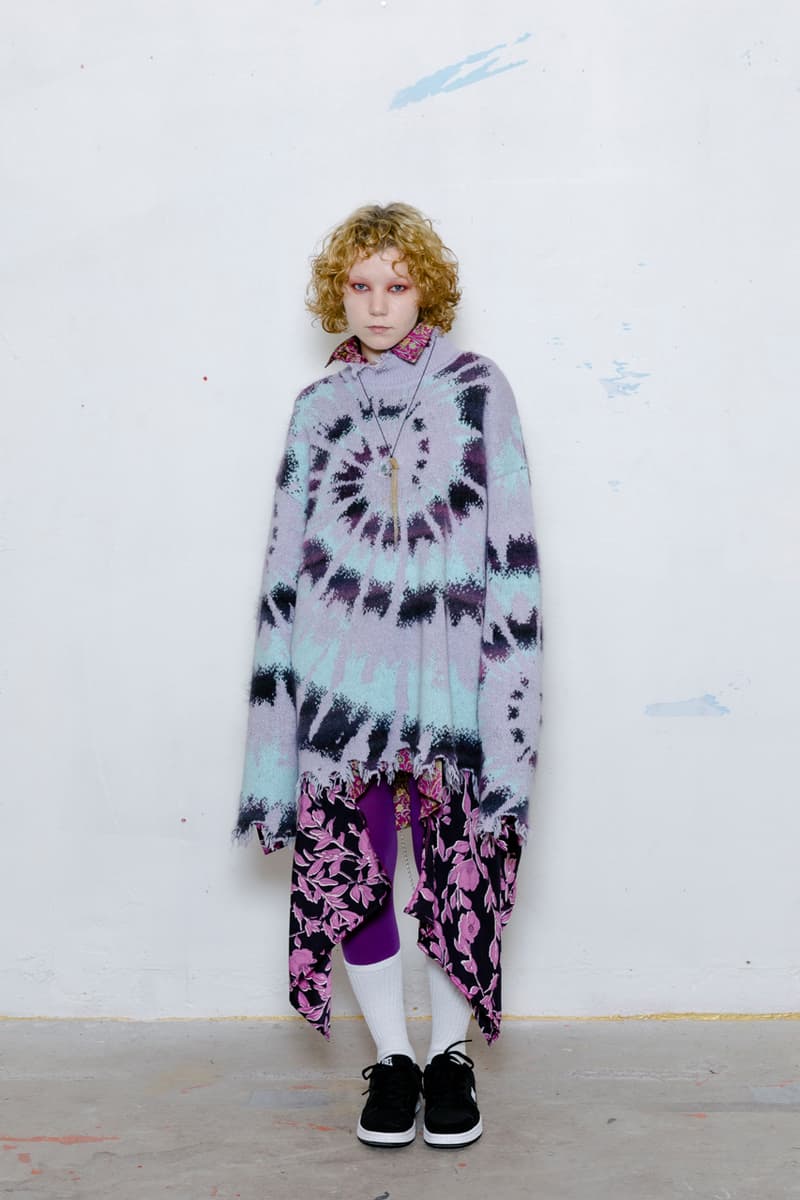 18 of 38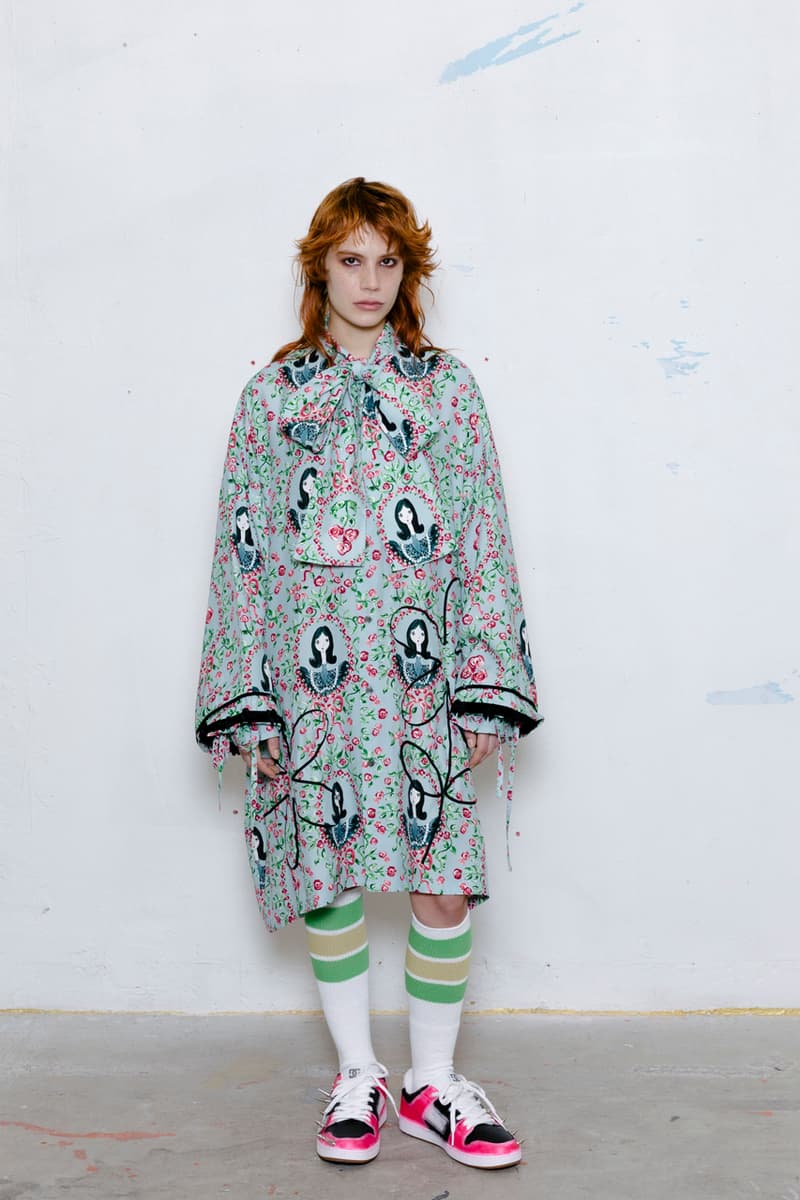 19 of 38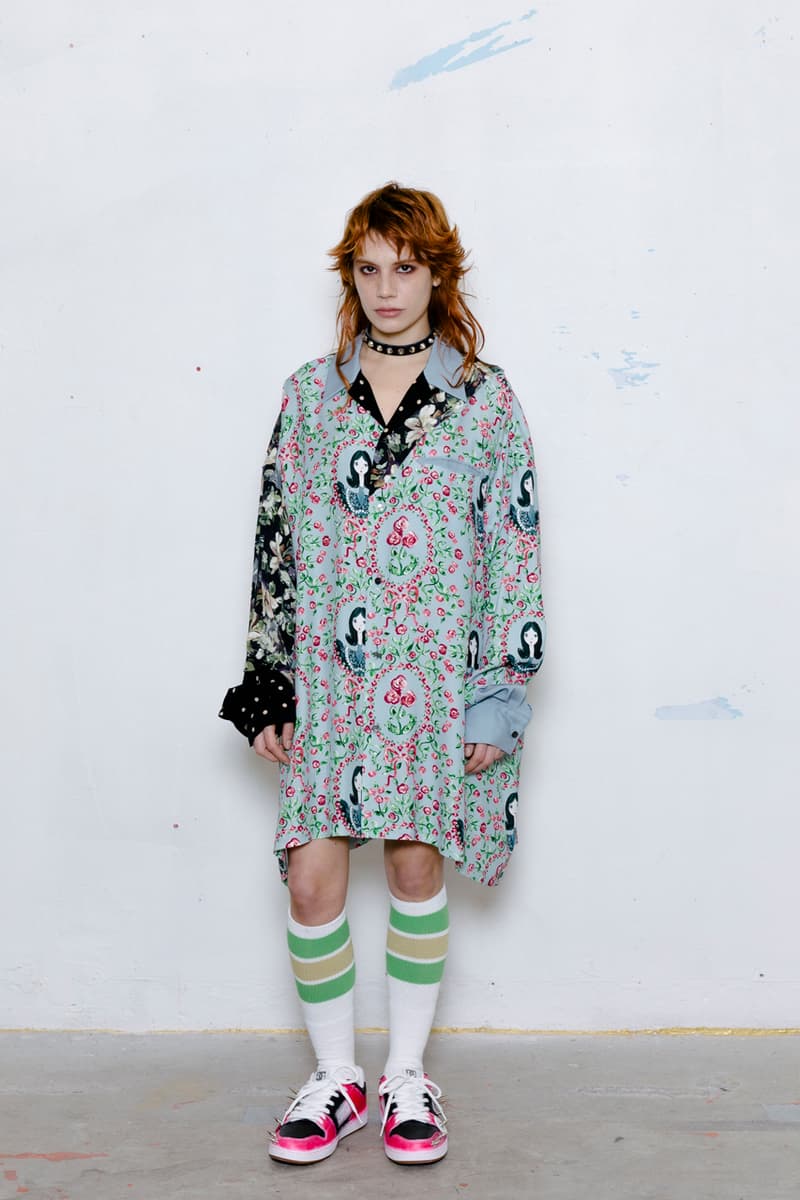 20 of 38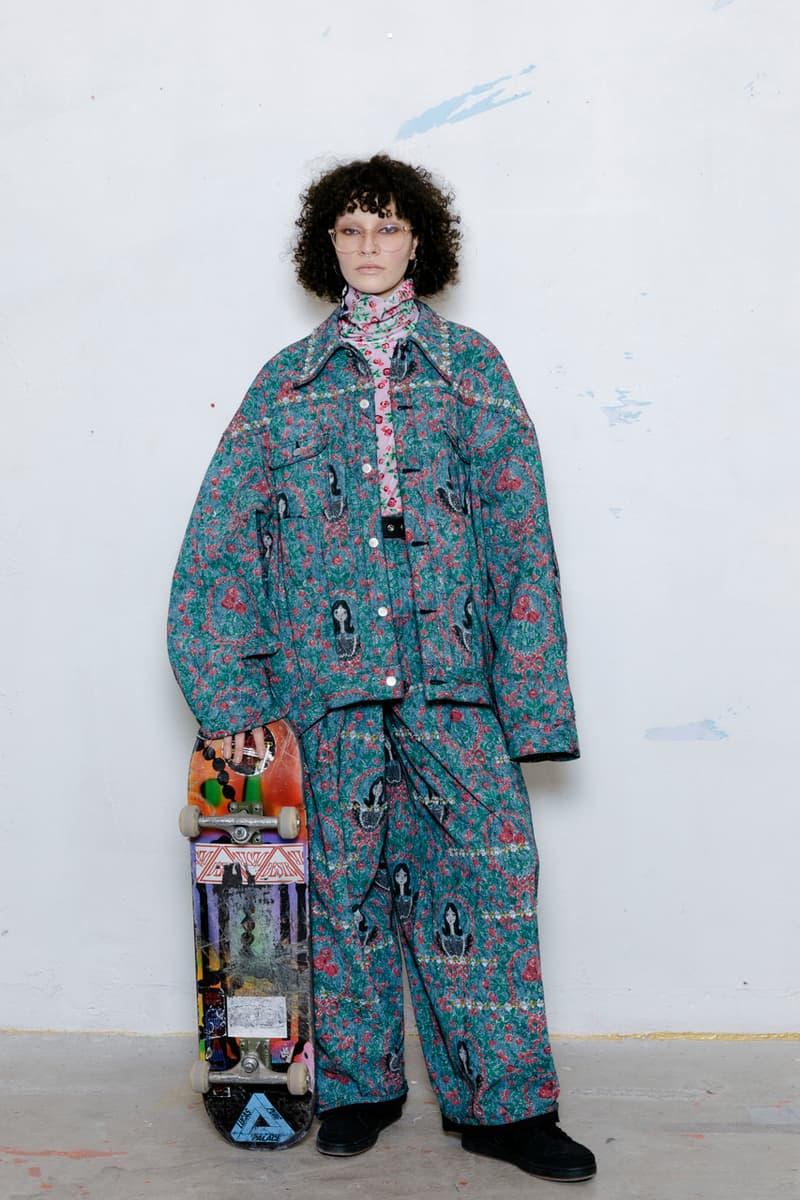 21 of 38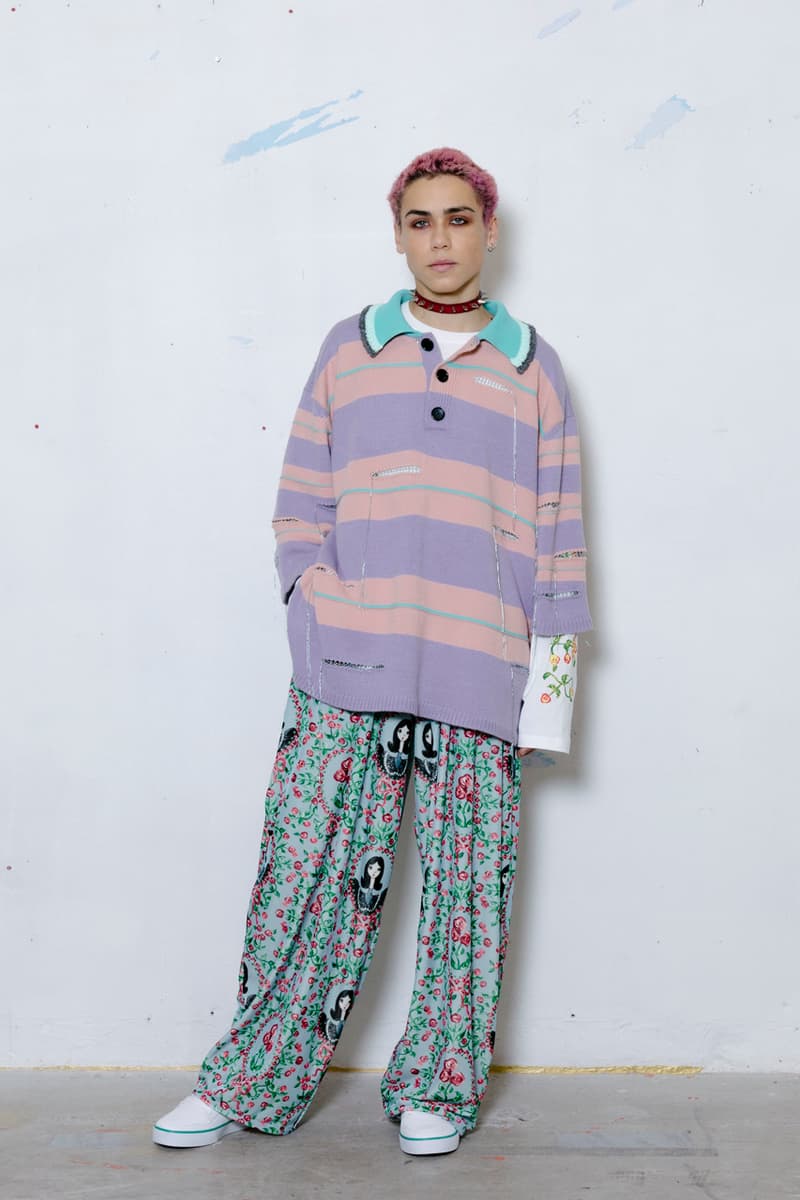 22 of 38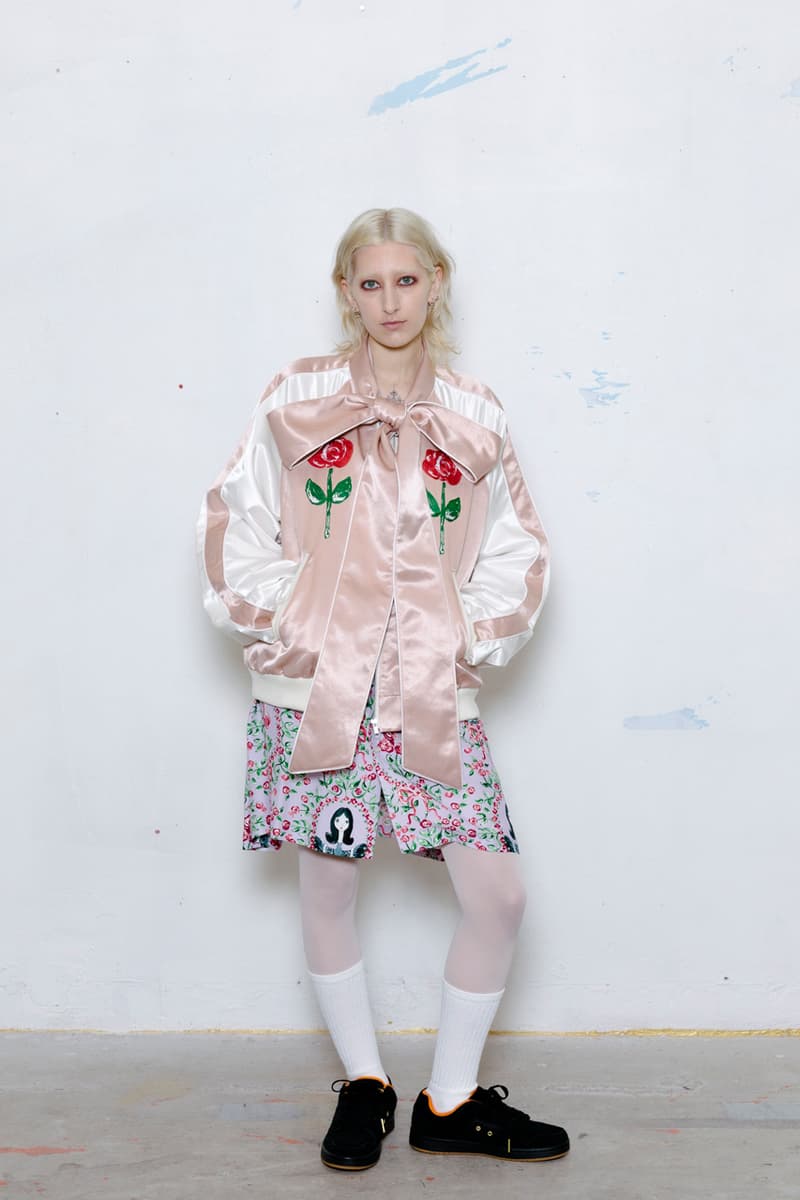 23 of 38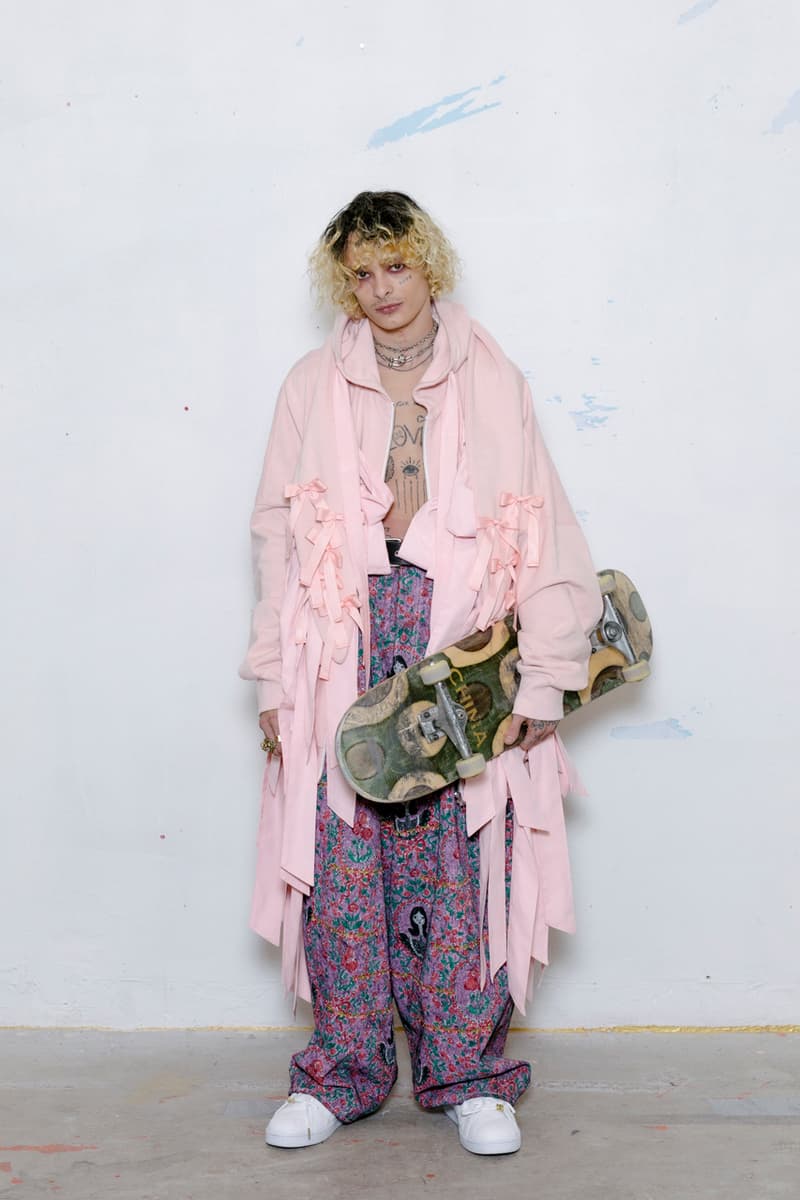 24 of 38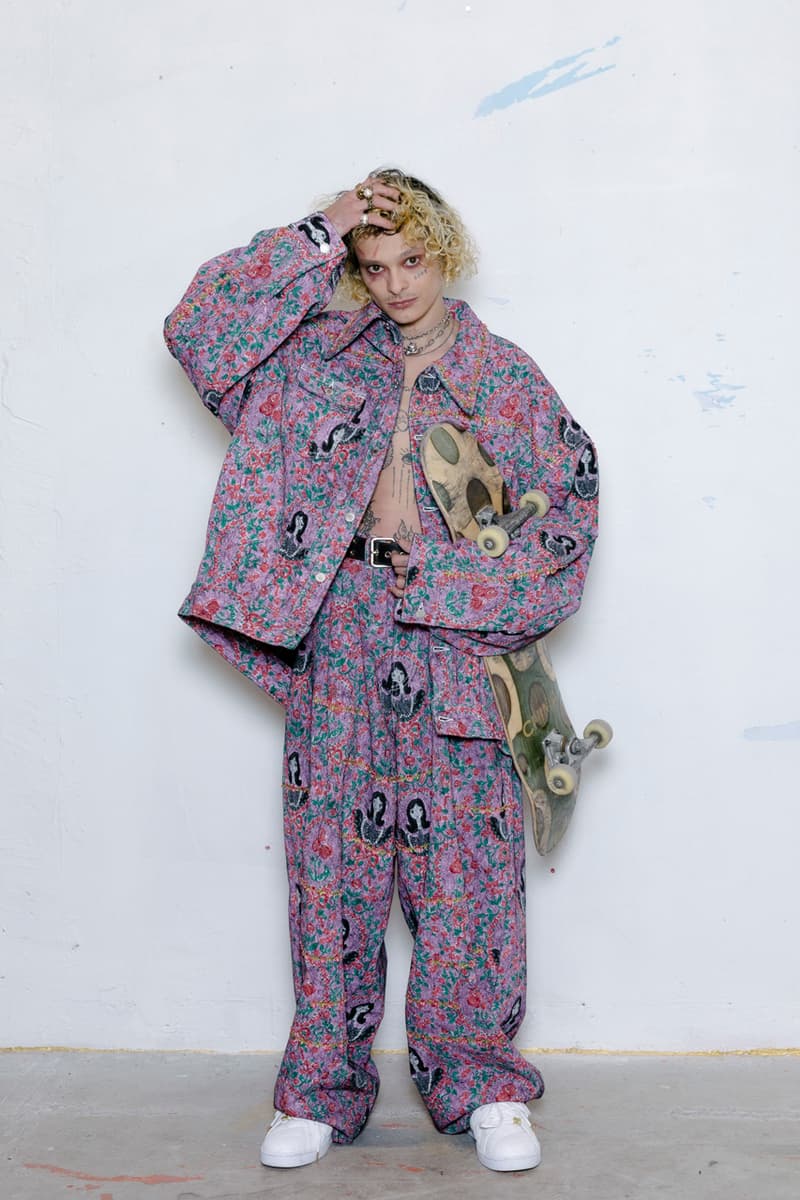 25 of 38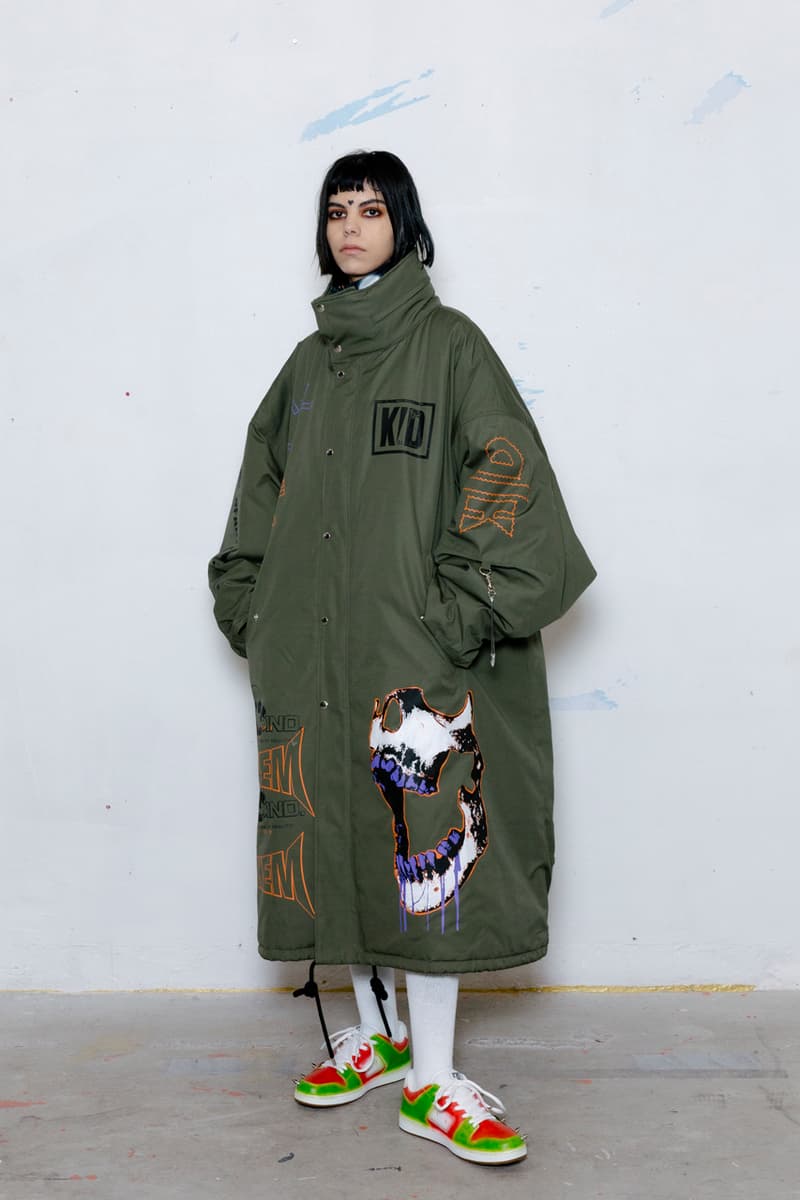 26 of 38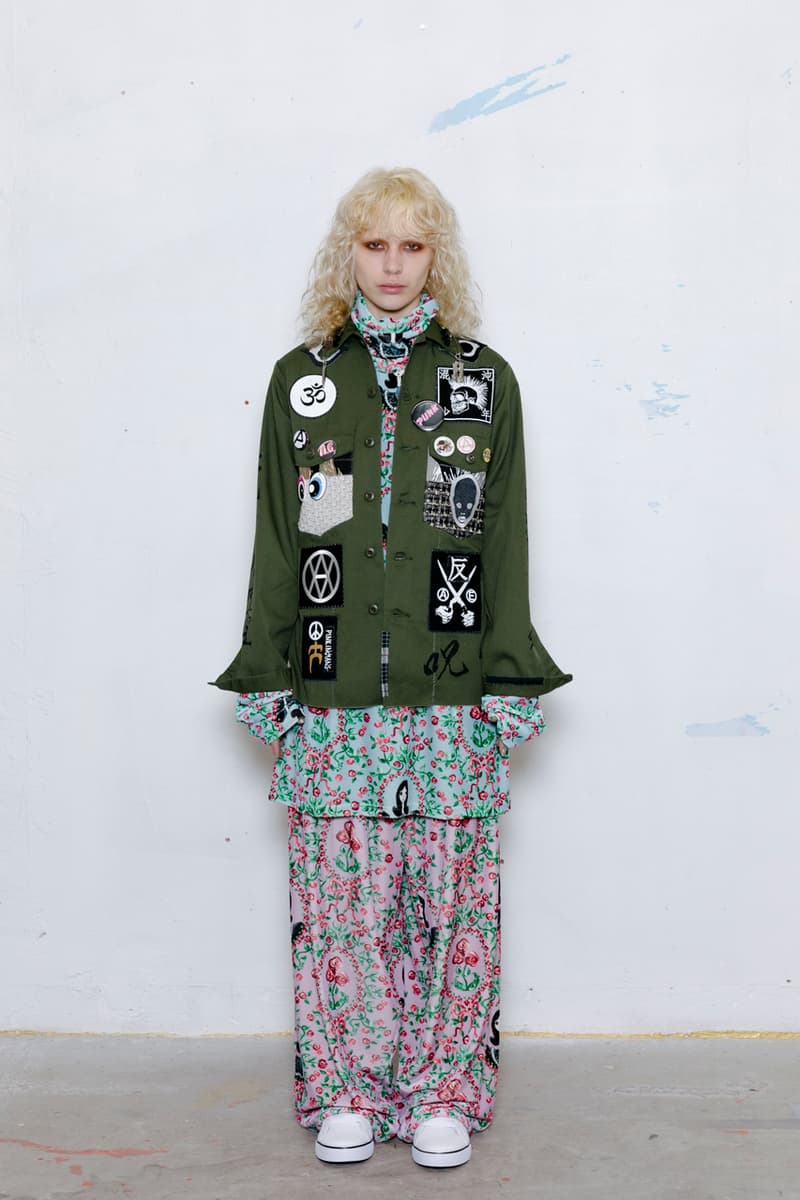 27 of 38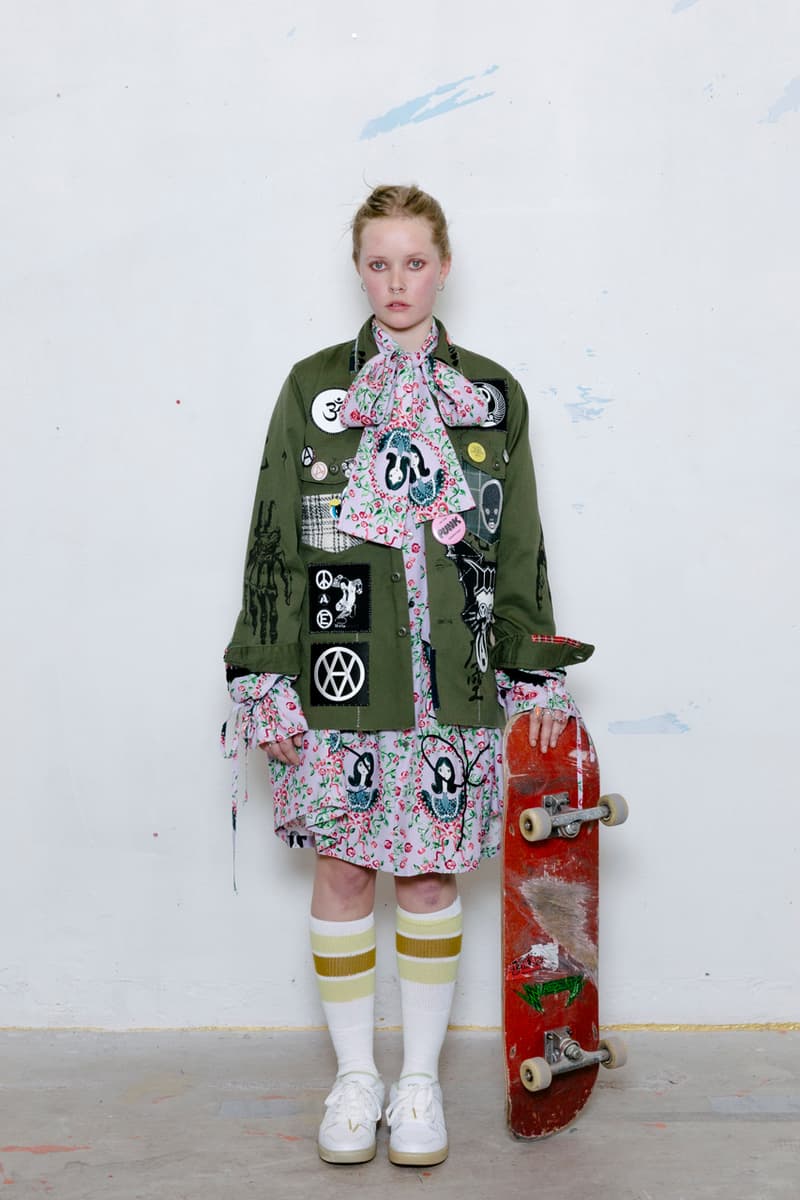 28 of 38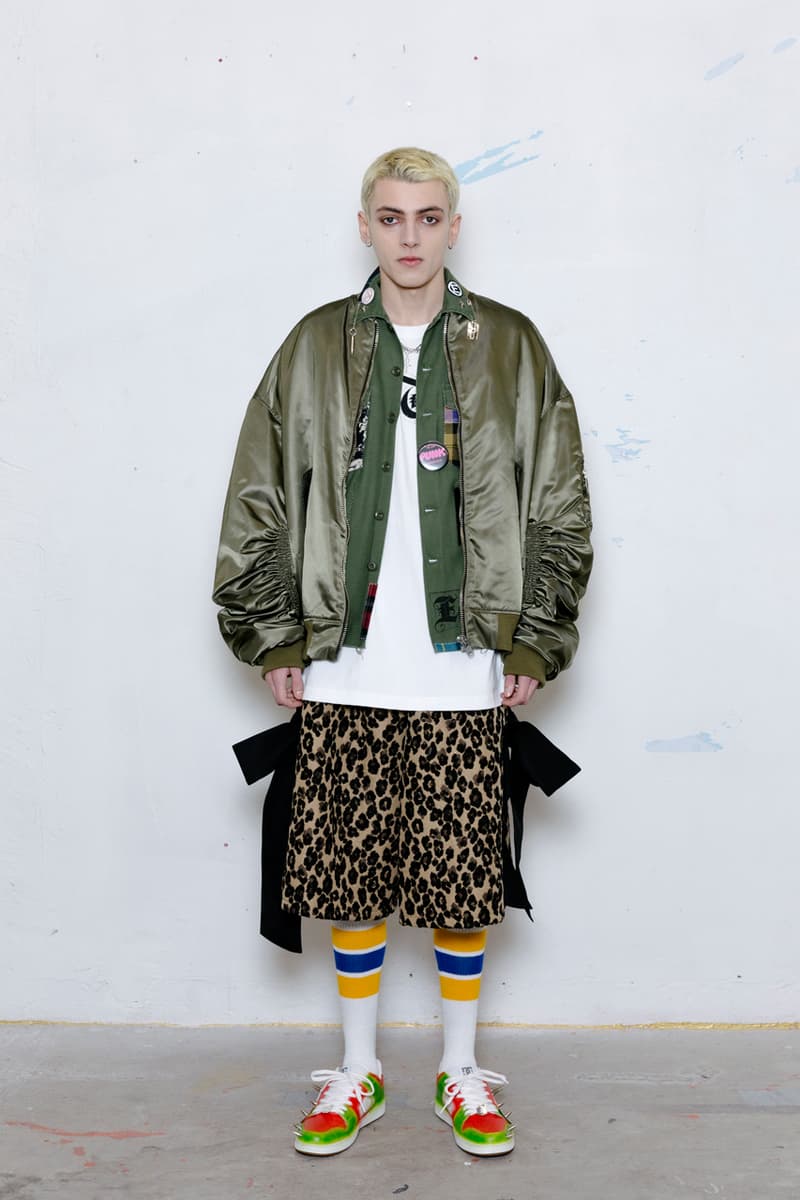 29 of 38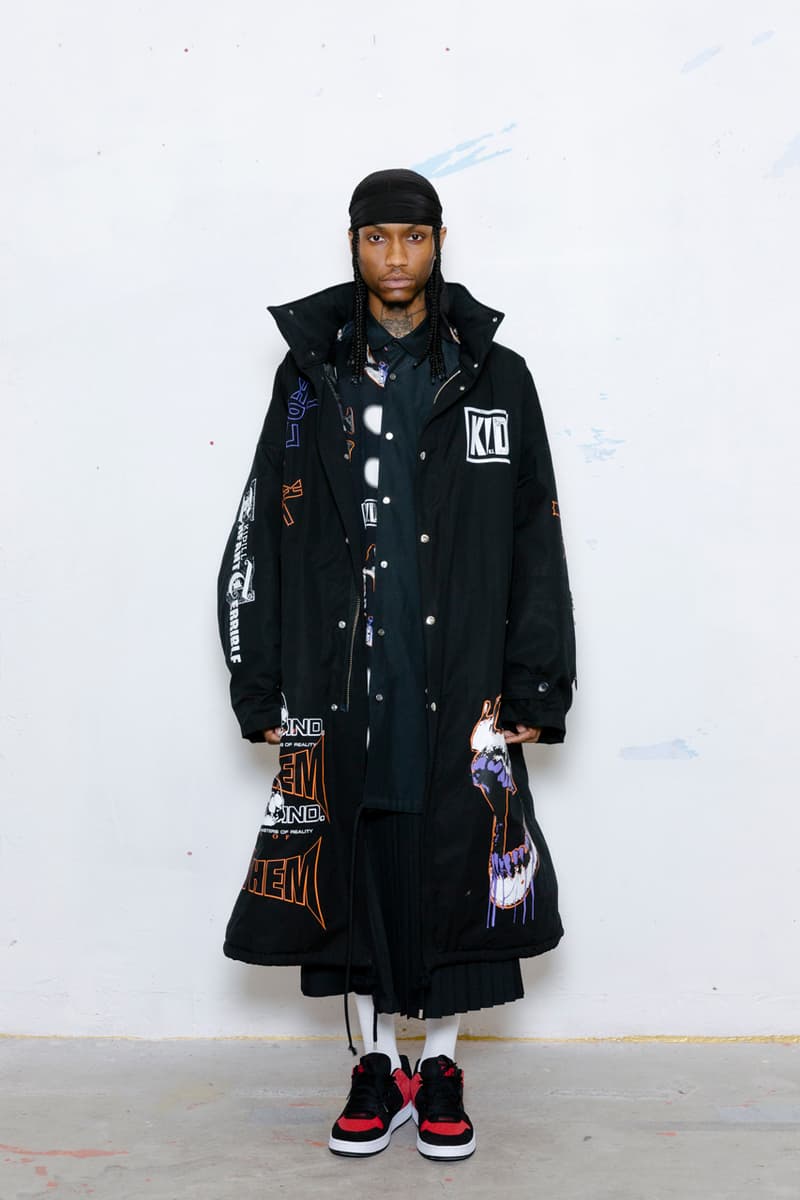 30 of 38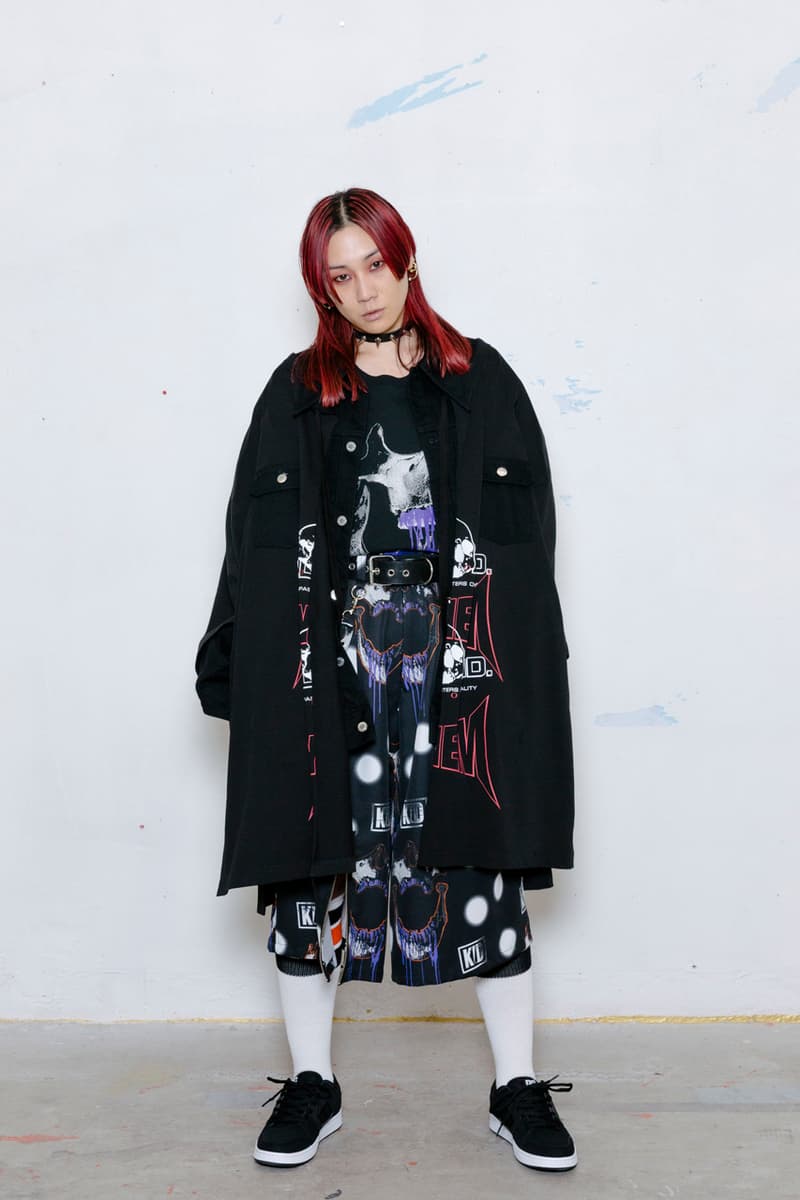 31 of 38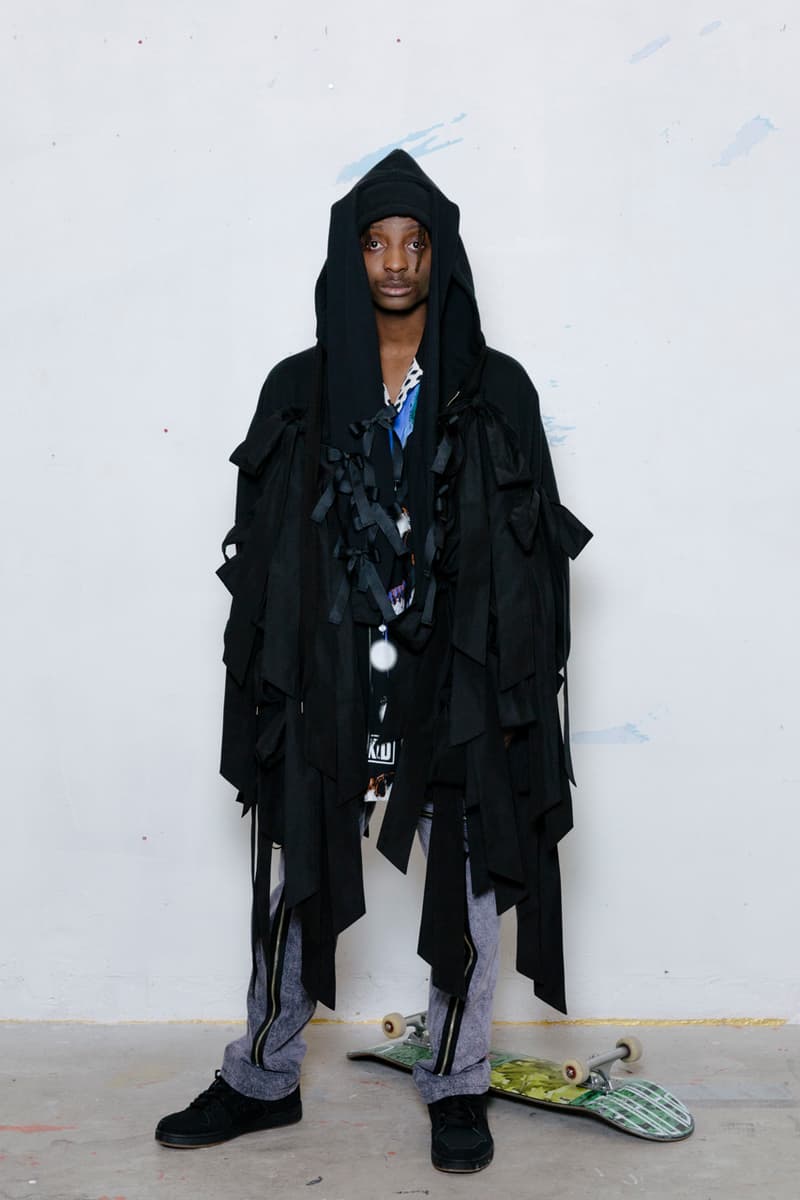 32 of 38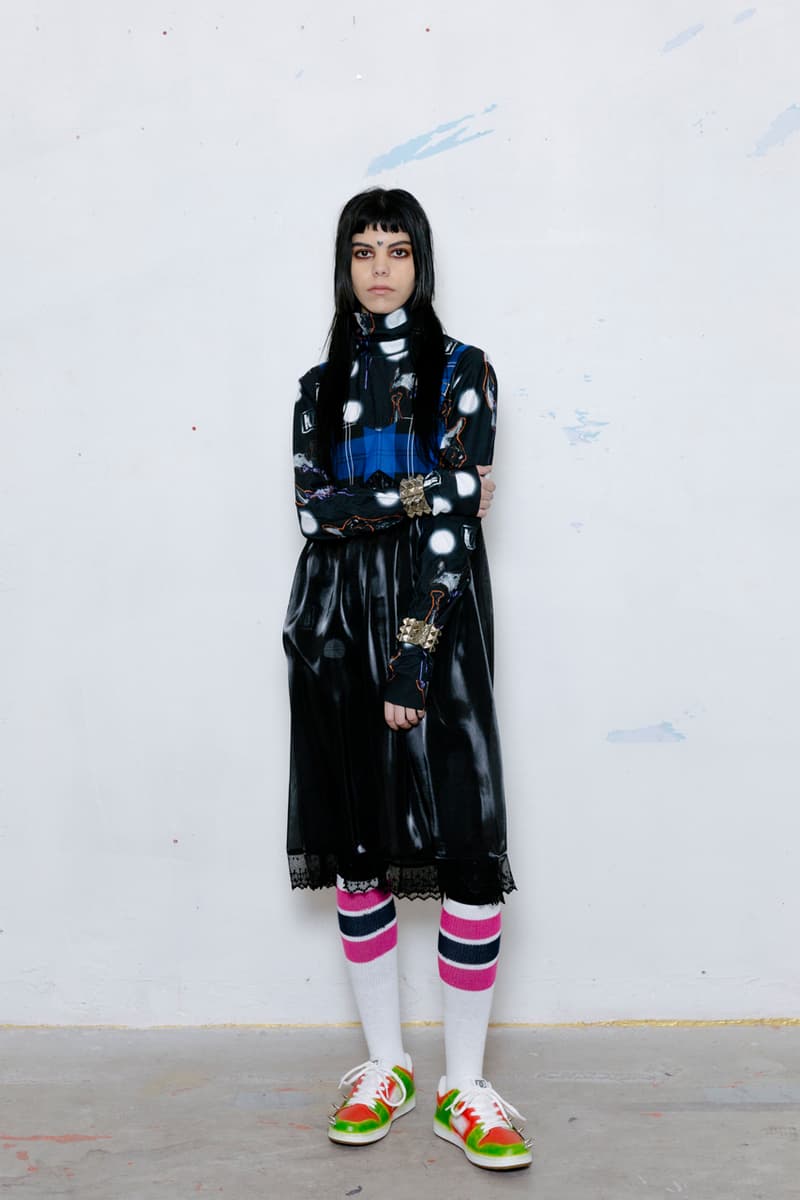 33 of 38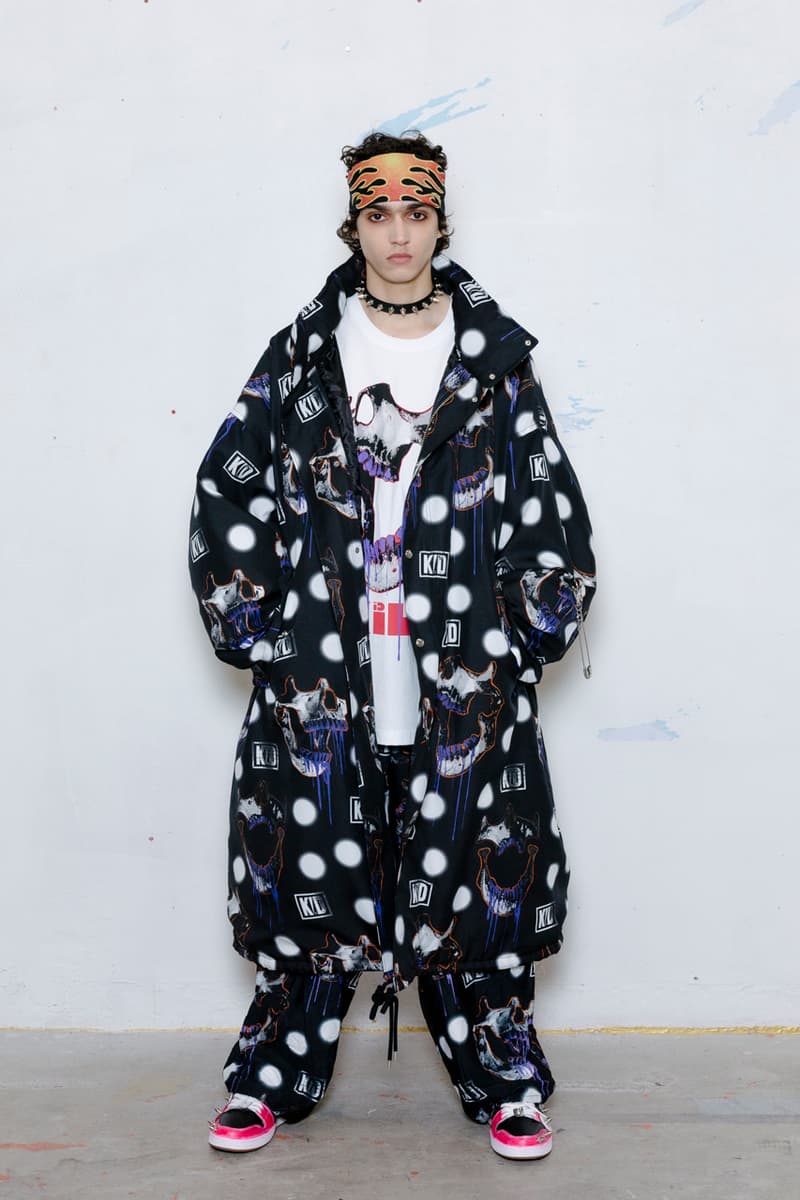 34 of 38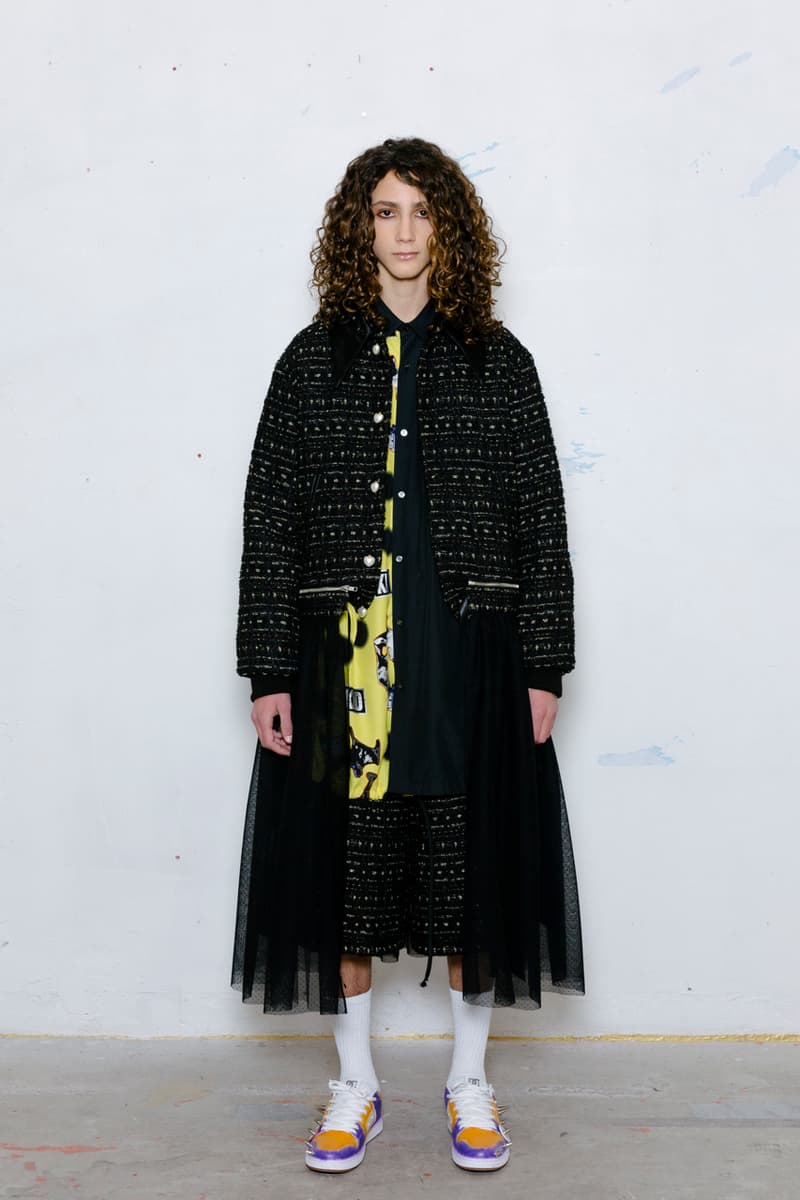 35 of 38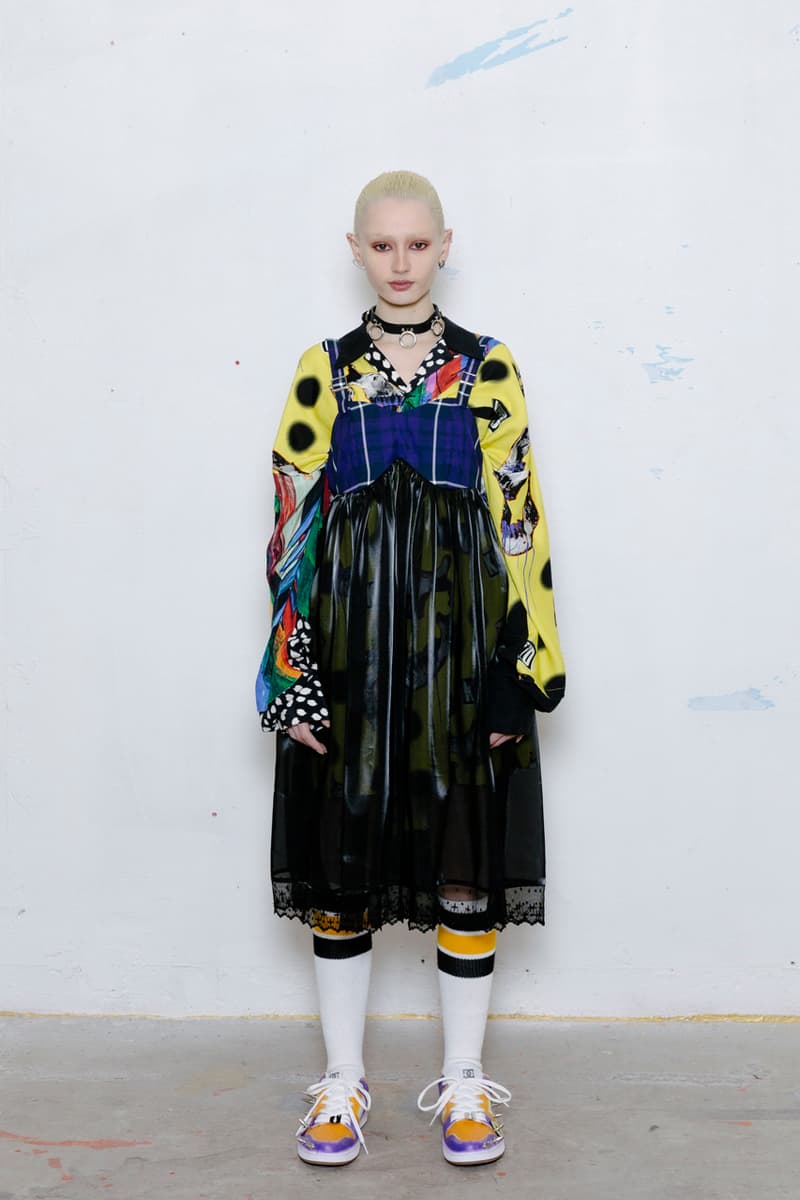 36 of 38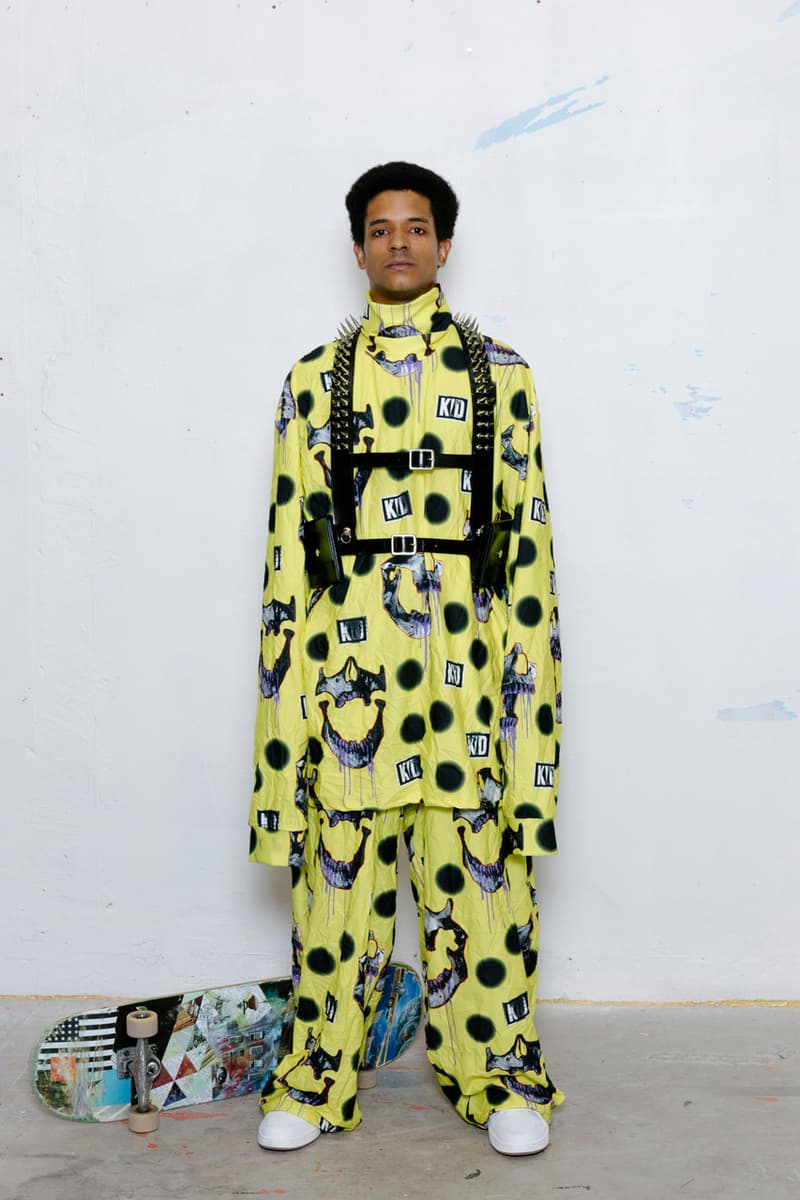 37 of 38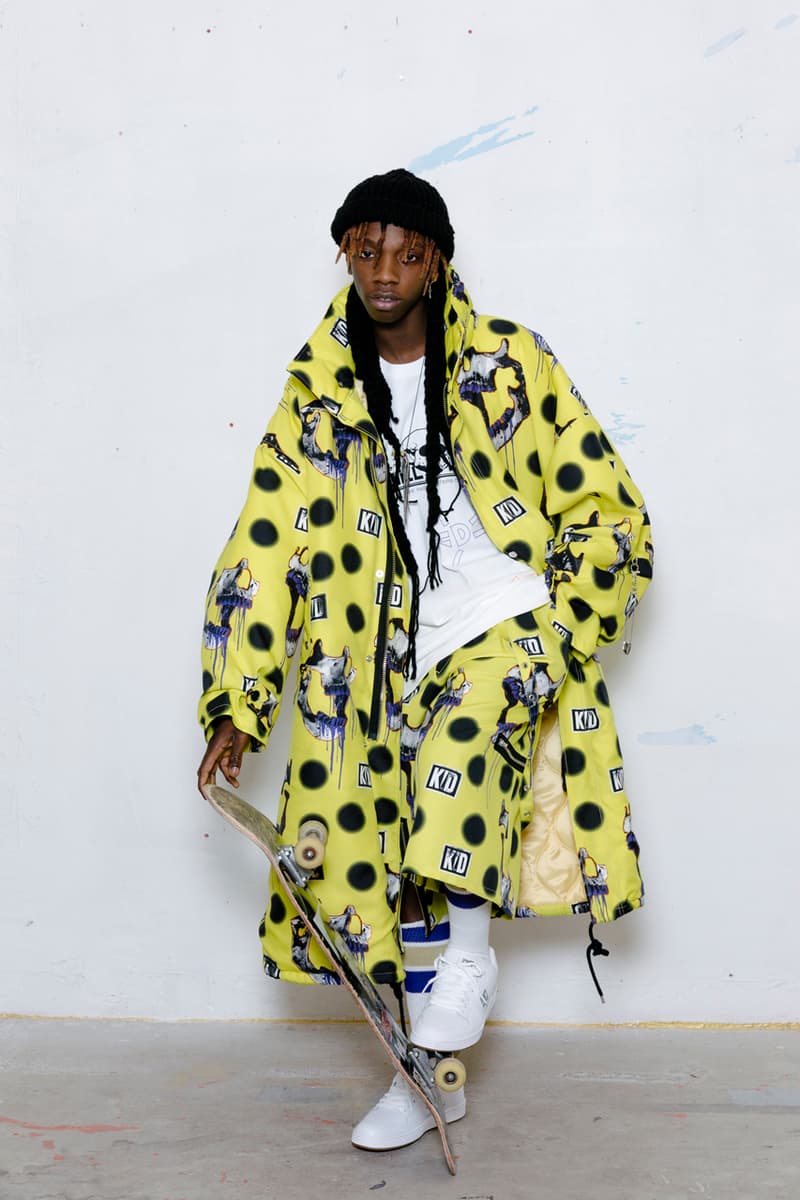 38 of 38
For punk chaos, nihilistic tendencies, and straight-up teen spirit, look no further than KIDILL's Fall/Winter 2023 collection that debuted at Paris Fashion Week.
In a collection titled "Enfant Terrible," Creative Director Hiroaki Suiyasu looks to his love of films that depict a teenager gone awol — the kind of material produced by Harmony Korine, Danny Boyle, or Spike Jonze, who have also made shorter docu-series-type projects reflecting on teenager subculture, such as skateboarding.
It is here that the collection comes to life as it is centered around a collaboration with DC Shoes. Known in the '90s and aughts for its skateboarding silhouettes — an almost comically padded and rounded design fit for boarding — KIDILL now presents its take on a classic style that bridges youth and adulthood. From tie-dyed military fabrics to ones that look stained with ink, the collaborative pairs are signified by KIDILL's addition of spikes on the upper and a razor lace lock on the vamp.
It is the footwear that evokes the spirit of the entire collection, because KIDILL is trying to explore that awkward transition from unruly teenager to adult. Clothing might be distressed and punk in its references, but look deeper and you'll find the execution is mature.
For example, layers upon layers of folding printed silk contrast in color but not print, while the addition of a khaki badge-covered chore jacket contradicts the loose luxury that undulates beneath. There's a sense of being relaxed with oneself, echoed in the oversized (and pleated) double-denim set sporting the same print. An oversized dusty pink jersey hoodie is accented with soft silk bows and cotton ribbons that drape towards the floor, leaning into a cotureified aesthetic of streetwear, and the holes in a sweater that wouldn't look amiss in a Nirvana video are all sewn up with fine silver thread.
Swirly Dries Van Noten-esque prints contrast with distressed hems, while a rather formal floral shirt cut long and paired with puffy sleeves is again contrasted with oversized-check pants. Simply put, KIDILL FW23 is as much for the kids as it is for the adults that say they've got it together, but seldom do.
Speaking on the collection, Suiyasu said: "I am saved as in the past by moving my hands as I desire to customize vintage clothes without refrains. I can plunge my frustrations both residing in reality and imagination to form a structure to my 'likes,' a fact that will never not change. Although the 'likes' sometimes bind us, at the same time bring out freedom. What is certain for oneself is to be eternally connected to one's 'core,' which is pure, and believable. It is the beauty of one's own style. Whatever name may be given to, processing on updating, never standing still, and never feeling left to run dry to construct a new counterpoint. 'Enfants Terribles' is the current statement of KIDILL."
Take a look at KIDILL FW23's "Enfants Terrible" collection in the gallery above. Stay tuned to Hypebeast for more Paris Fashion Week FW23 content as the days go on.
In other news, EGONlab. FW23 is full of nighttime wonders.