Kadabra 'Pokémon TCG' Card is Returning After 21 Years
Originally banned following a likeness lawsuit by illusionist/magician Uri Geller.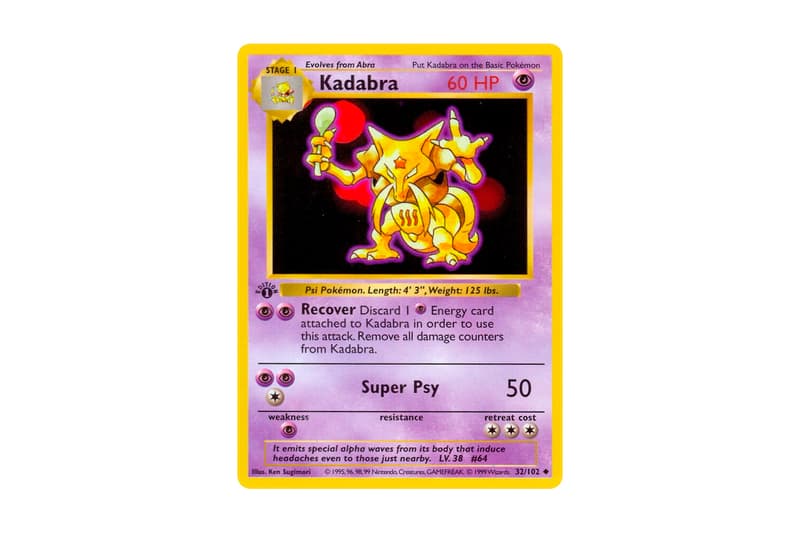 After Uri Geller retracted his complaint back in 2020, Generation 1 Pokémon Kadabra is now set to be included in the Pokémon Trading Card Game once again. The famed Israeli-British illusionist/magician and self-proclaimed psychic took legal action claiming the use of his likeness for the Psychic-type Pokémon in the year 2000, leading to the card being banned from being included in the original Pokémon TCG 151 card set.
Geller noted that Kadabara known as "Yungera" in Japanese is named closely to his name rendered in Japanese, "Yuri Gera." Additionally, the Psychic-type Pokémon regularly depicted holding a spoon which he believed referenced his spoon-bending act where he manipulates the metal utensils with just the power of his mind.
According to a card list gained by PokéBeach, the upcoming Pokémon TCG 151 card set re-release will see the return of Kadabra after 21 years. Uri Geller also shared a statement regarding the return of Kadabra, "I am pleased Pokémon fans are excited to see Kadabra return to the card game. I want to thank the Pokémon fans who reached out to me over the last [few] years."
Stay tuned for more details regarding the upcoming release of the original Pokémon Trading Card Game 151 card set.
In case you missed it, Hot Toys' Armorized Deadpool 1:6th figure goes full Iron Man.