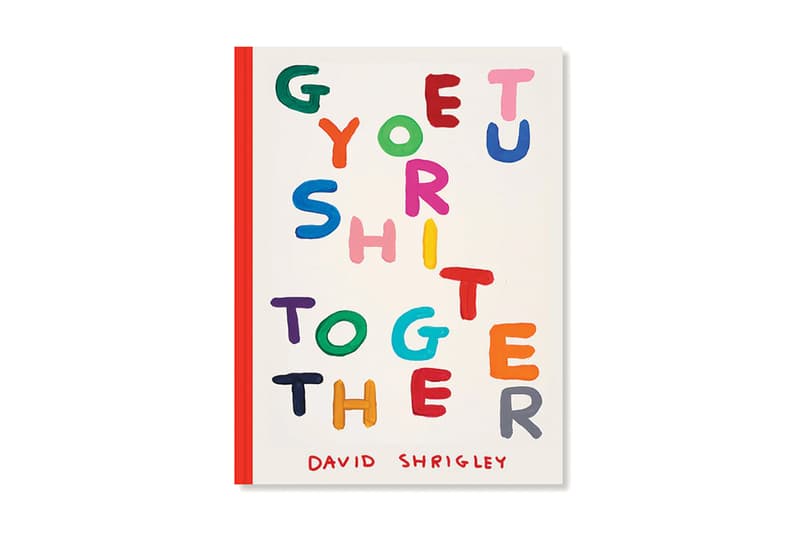 1 of 10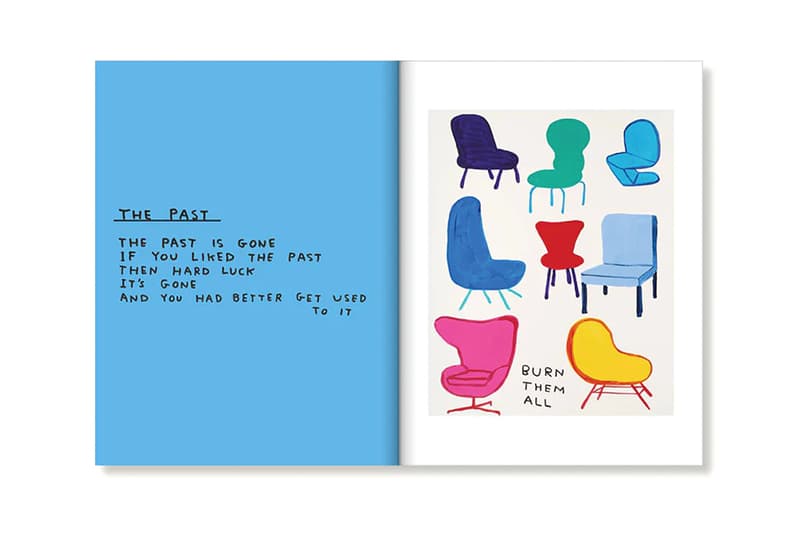 2 of 10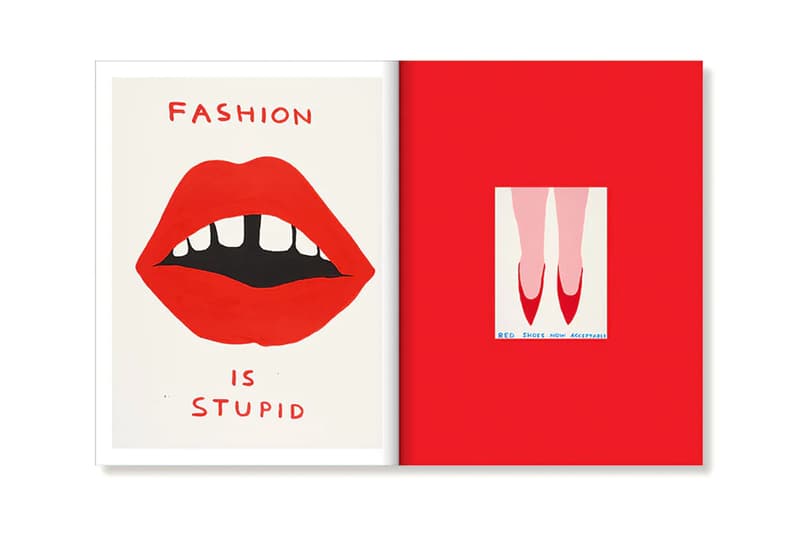 3 of 10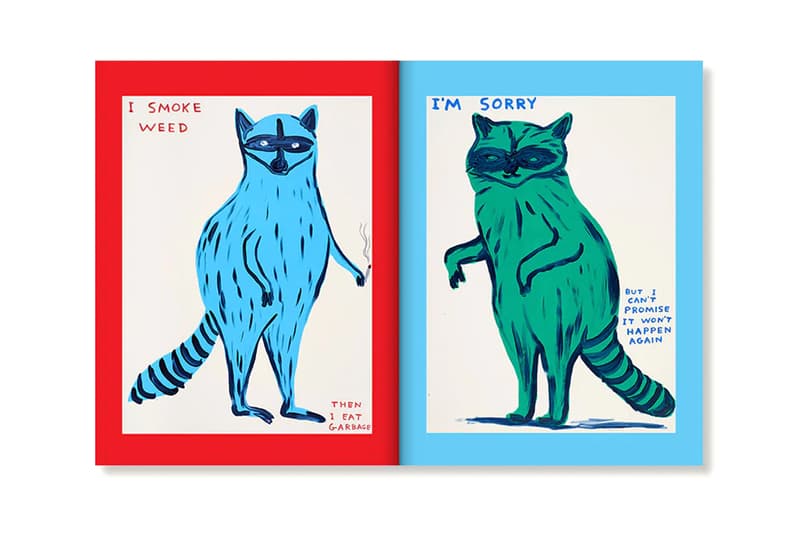 4 of 10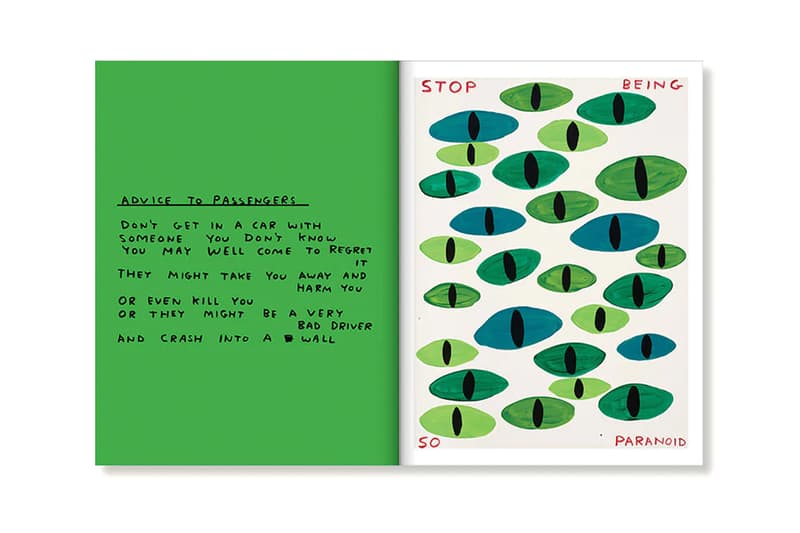 5 of 10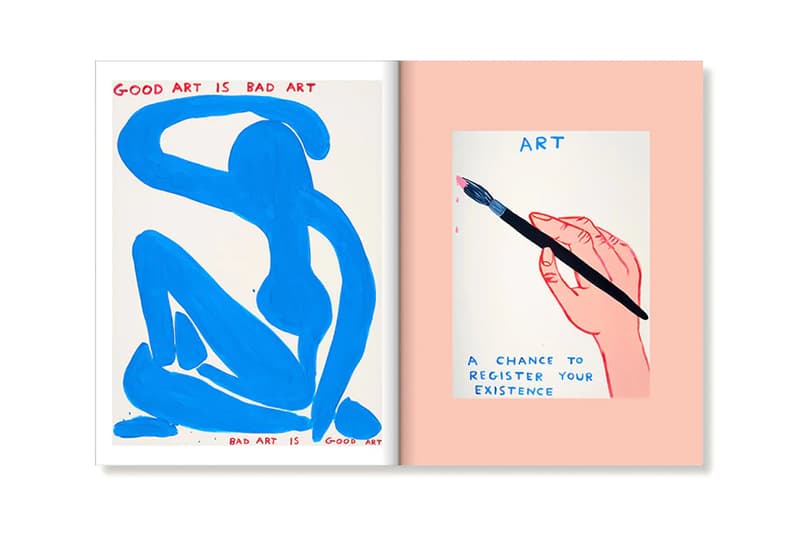 6 of 10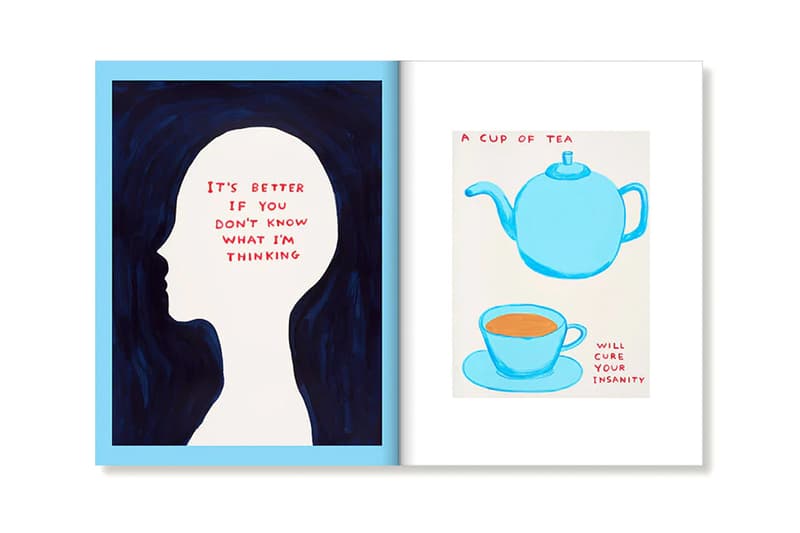 7 of 10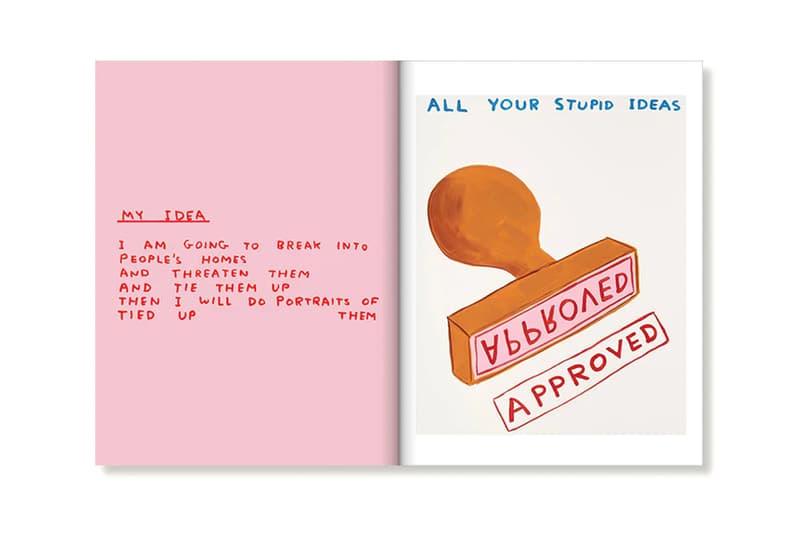 8 of 10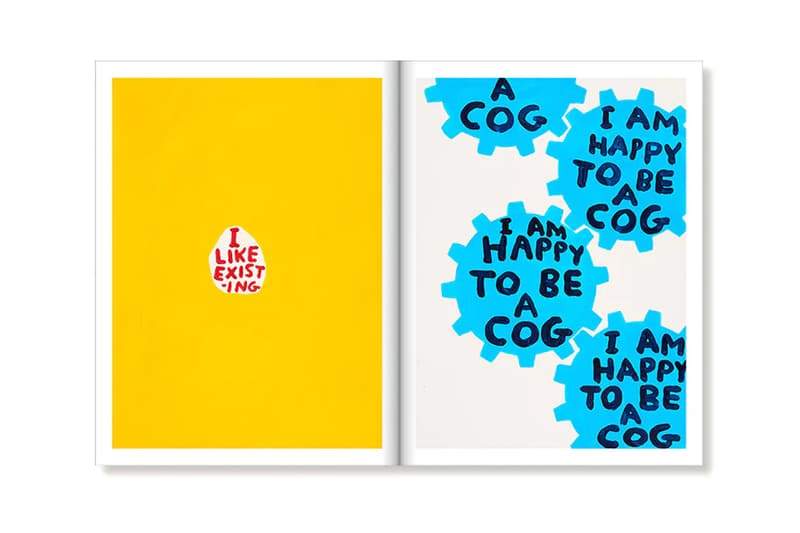 9 of 10
10 of 10
David Shrigley Releases His Largest Book to Date
Published by Chronicle Books.
---
David Shrigley always looks for an alternative way to comment on daily life. Owls, raccoons, teapots, stamps — any and all subject matter that he whimsically subverts through minimal text and colorfully distorted figures.
Published by Chronicle Books, Shrigley has released a new book that compiles some of his most recent sketches. Entitled Get Your Sh*t Together, the publication is divided into specific sections, such as Stupid, Nonsense, Dirt, Fear, Paranoia, Love, and Self Delusion.
The book in some ways can be seen as a tangible adaptation of his Instagram feed — providing readers a compendium of cheeky and absurd illustrations that can be enjoyed in any order. Additional highlights of the book include a light blue ribbon marker with the quote: "IT WON'T BE LIKE THIS FOREVER."
Spanning 240 pages, Get Your Sh*t Together is the largest publication on Shrigley's work to date. The book is currently available to purchase for $35 USD at a variety of retailers, such as Amazon and Yvon Lambert.
For more on art, En Iwamura and Easy Otabor release hybrid vase sculptures.