BLUEMARBLE FW23 Sparkles at Paris Fashion Week
Anthony Alvarez's cult label goes bolder than ever before.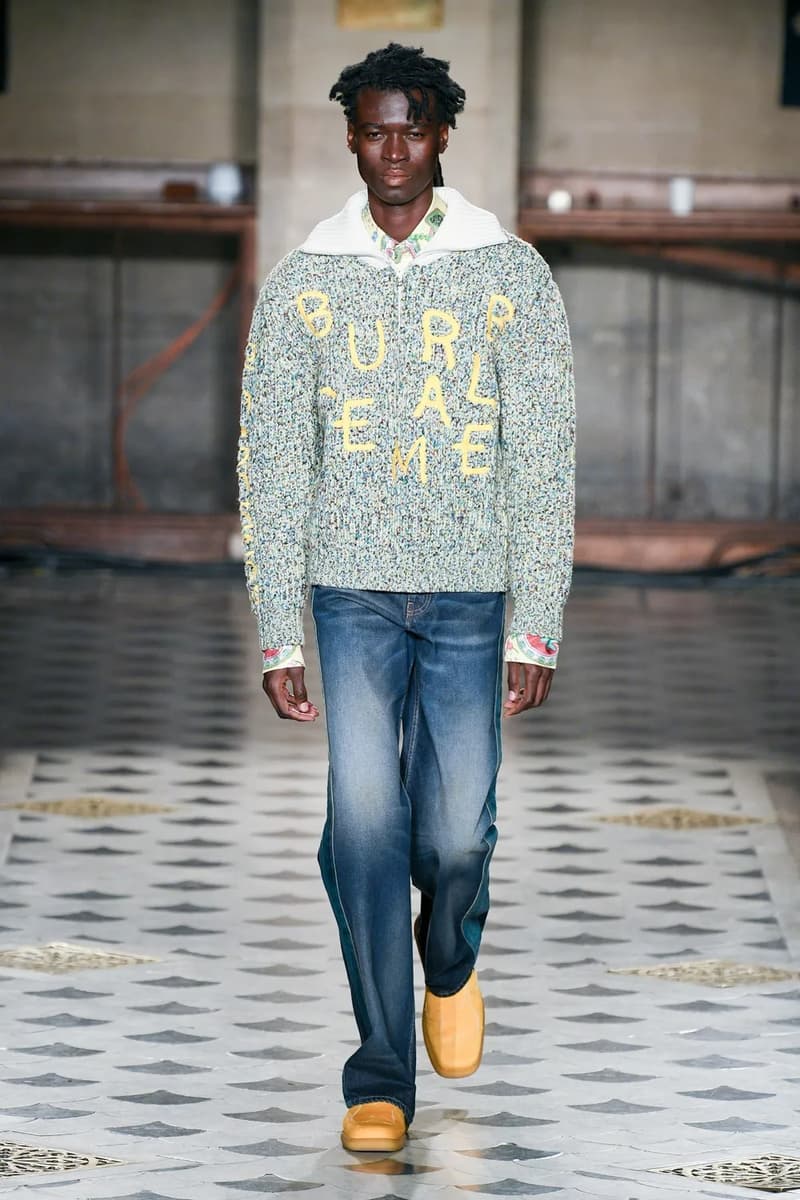 1 of 34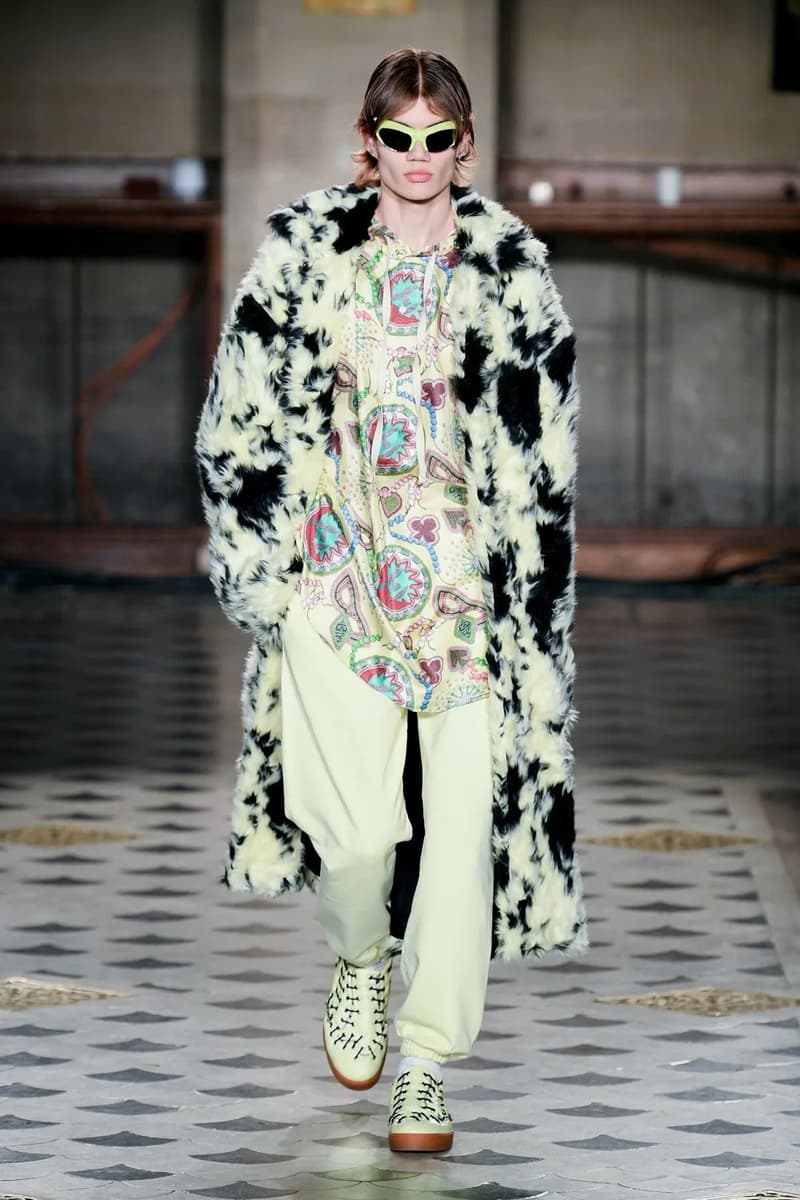 2 of 34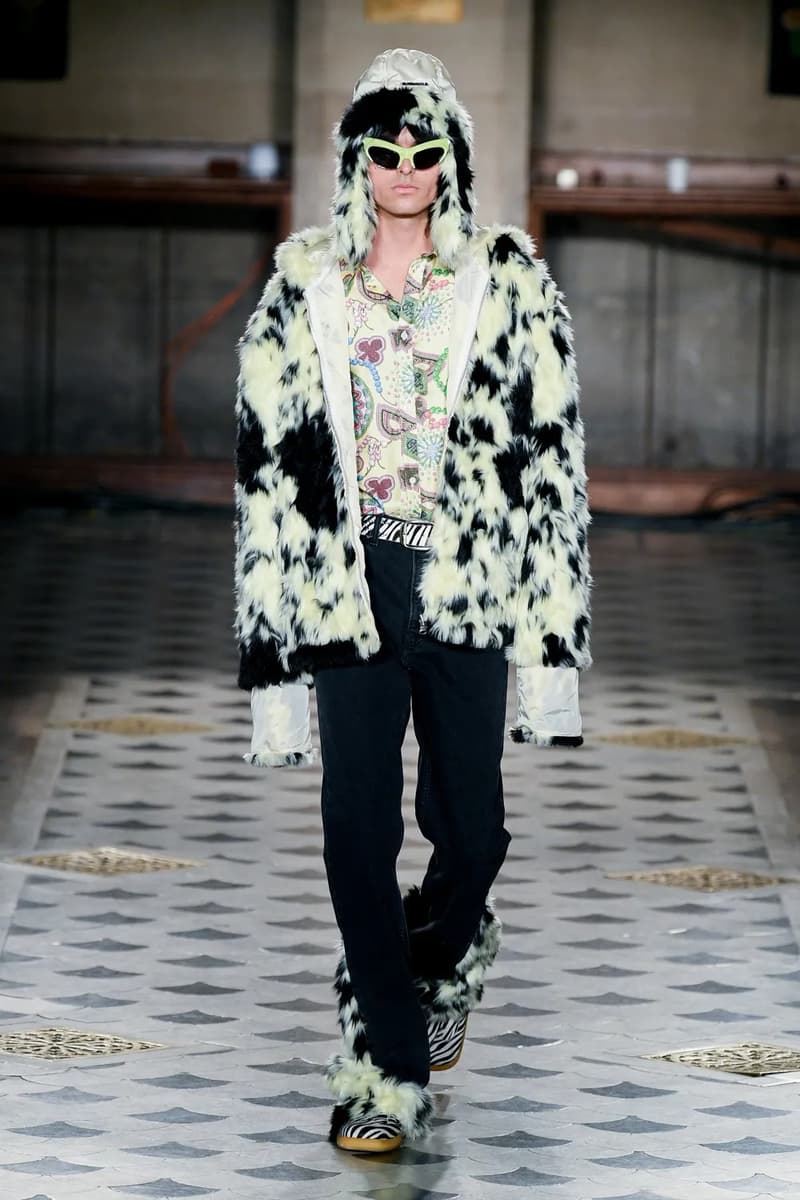 3 of 34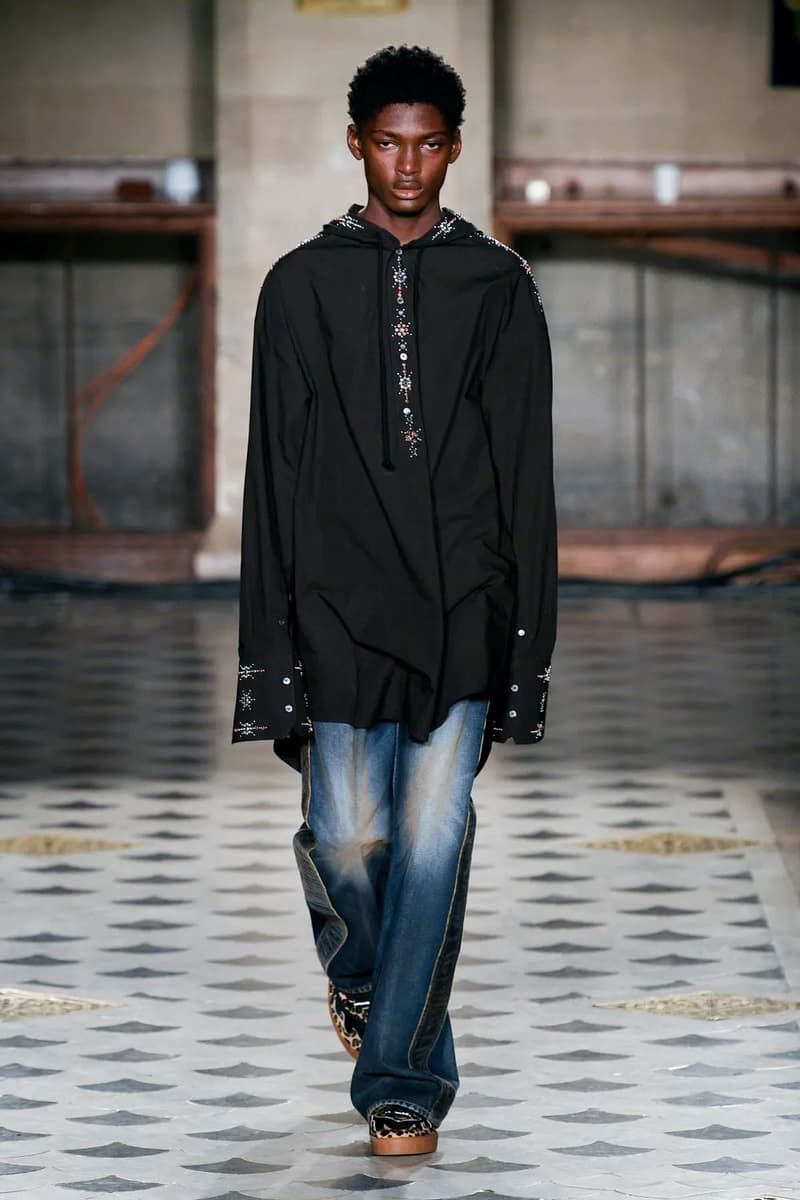 4 of 34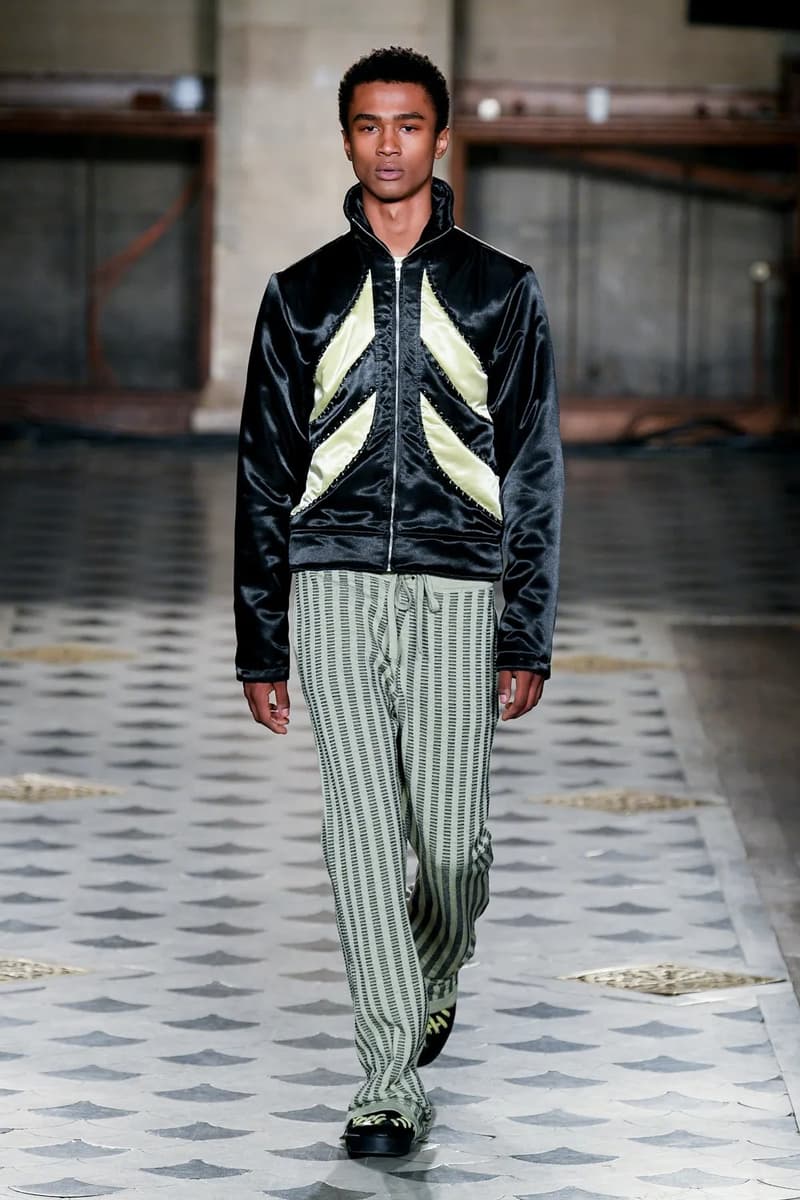 5 of 34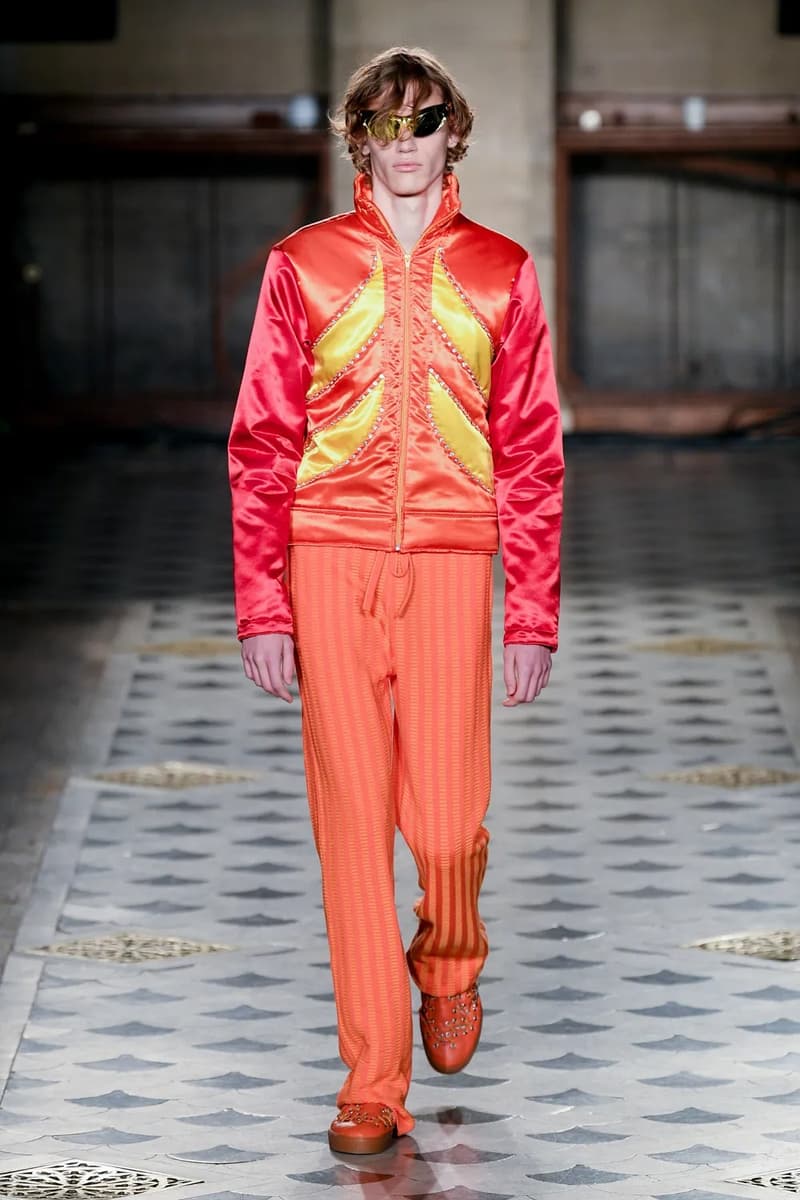 6 of 34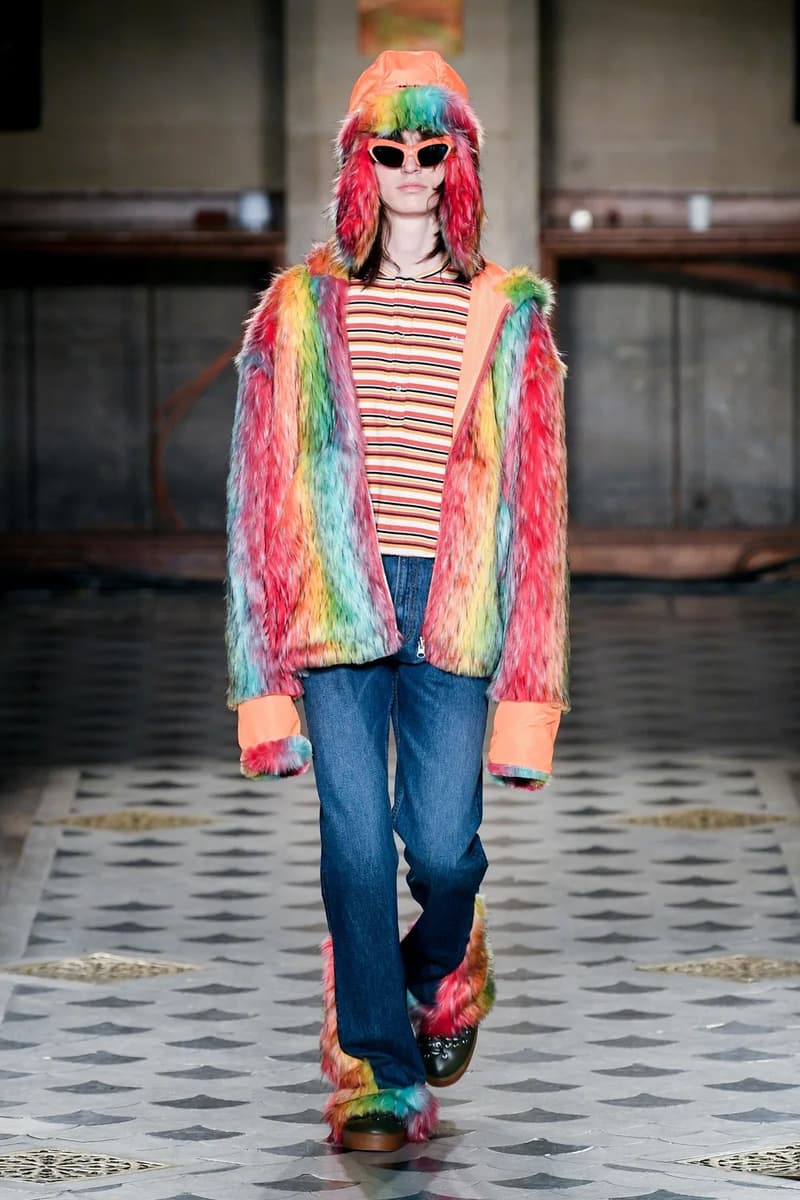 7 of 34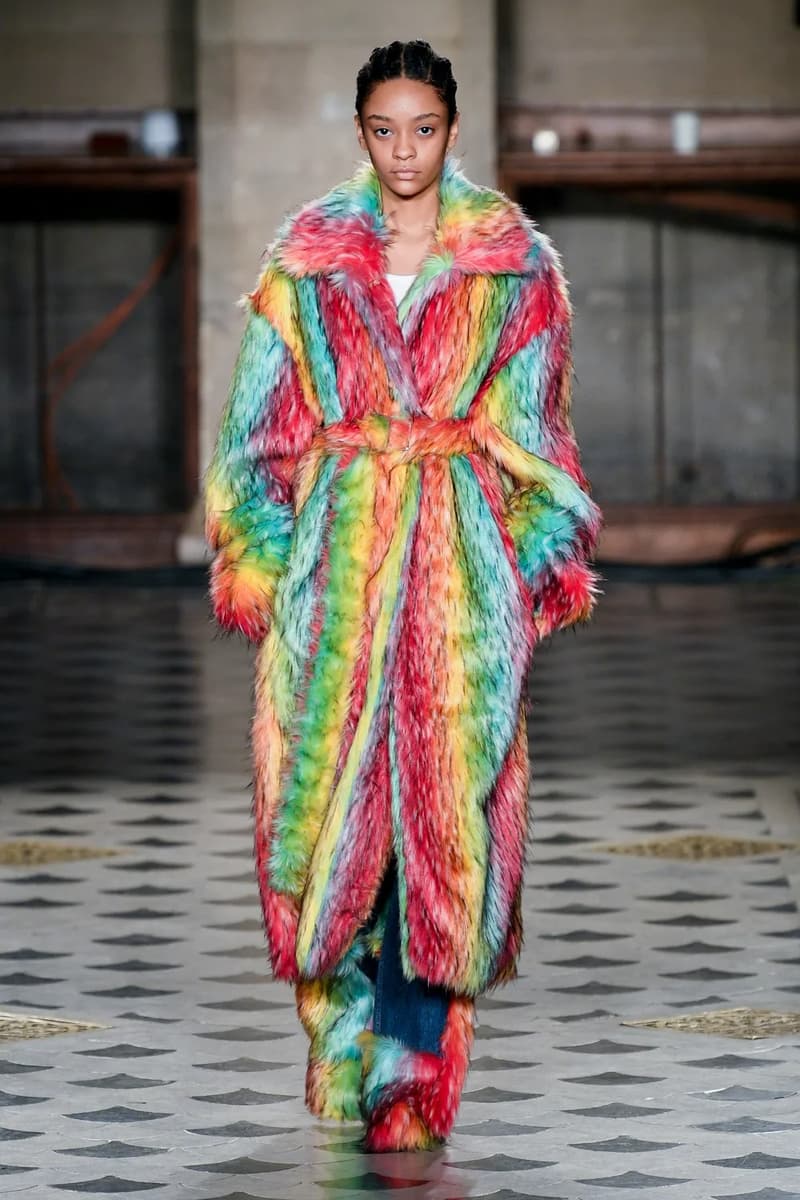 8 of 34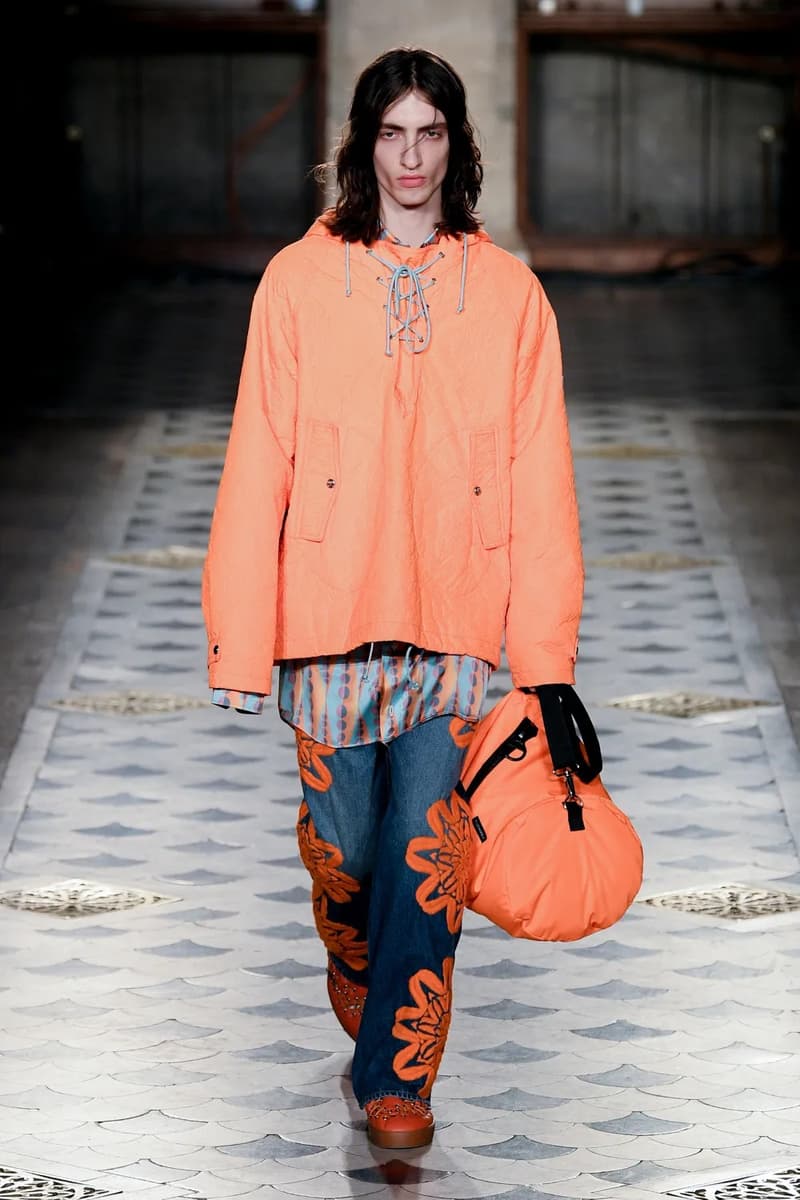 9 of 34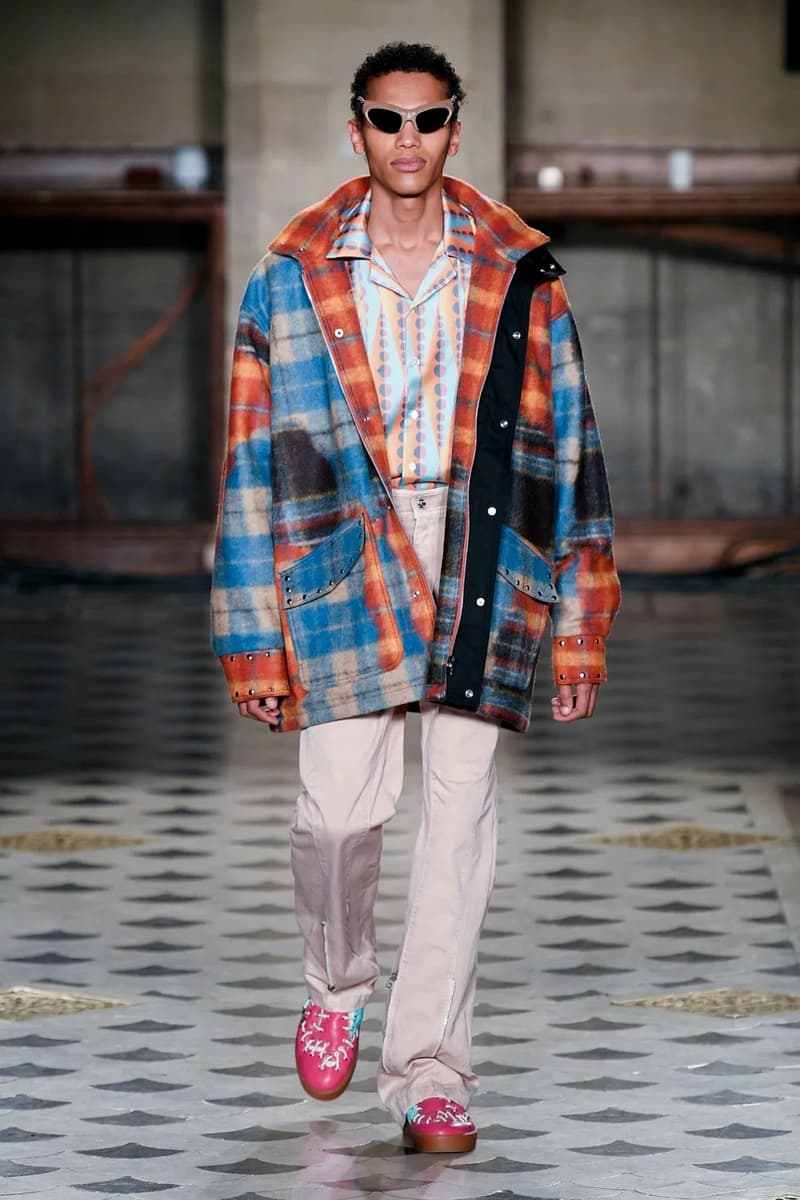 10 of 34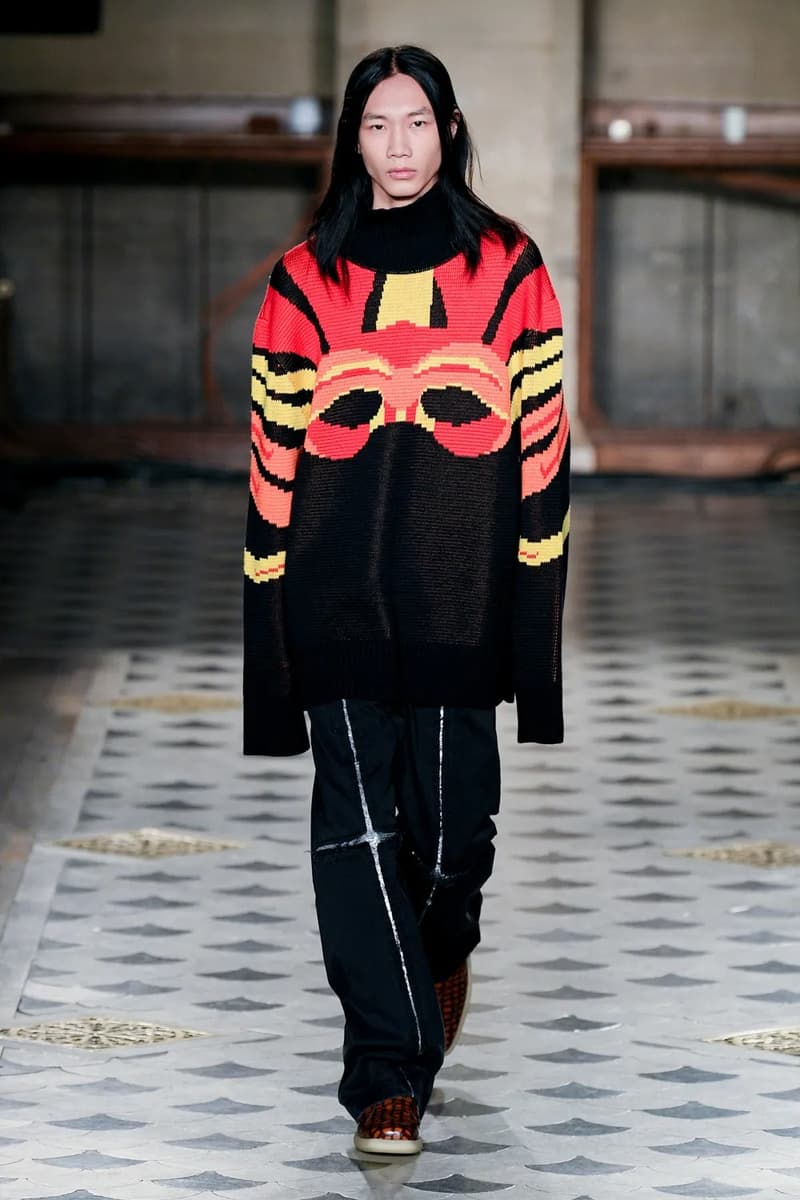 11 of 34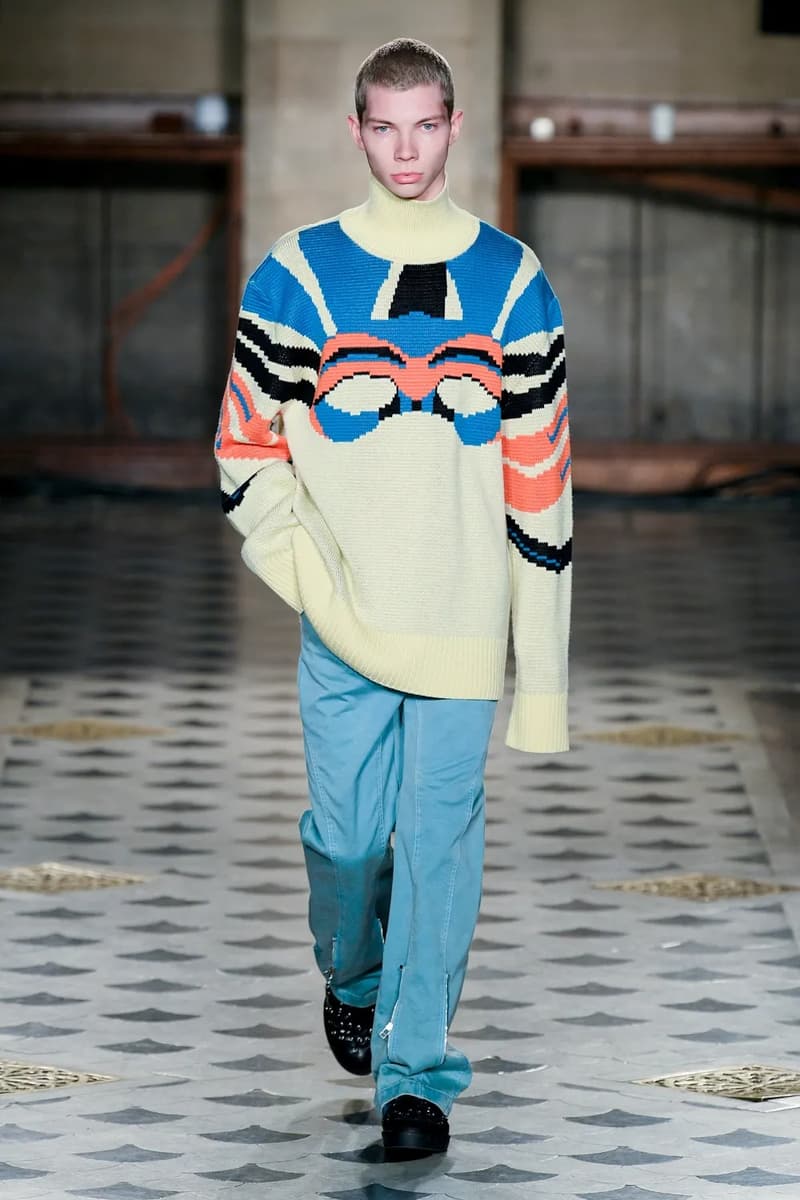 12 of 34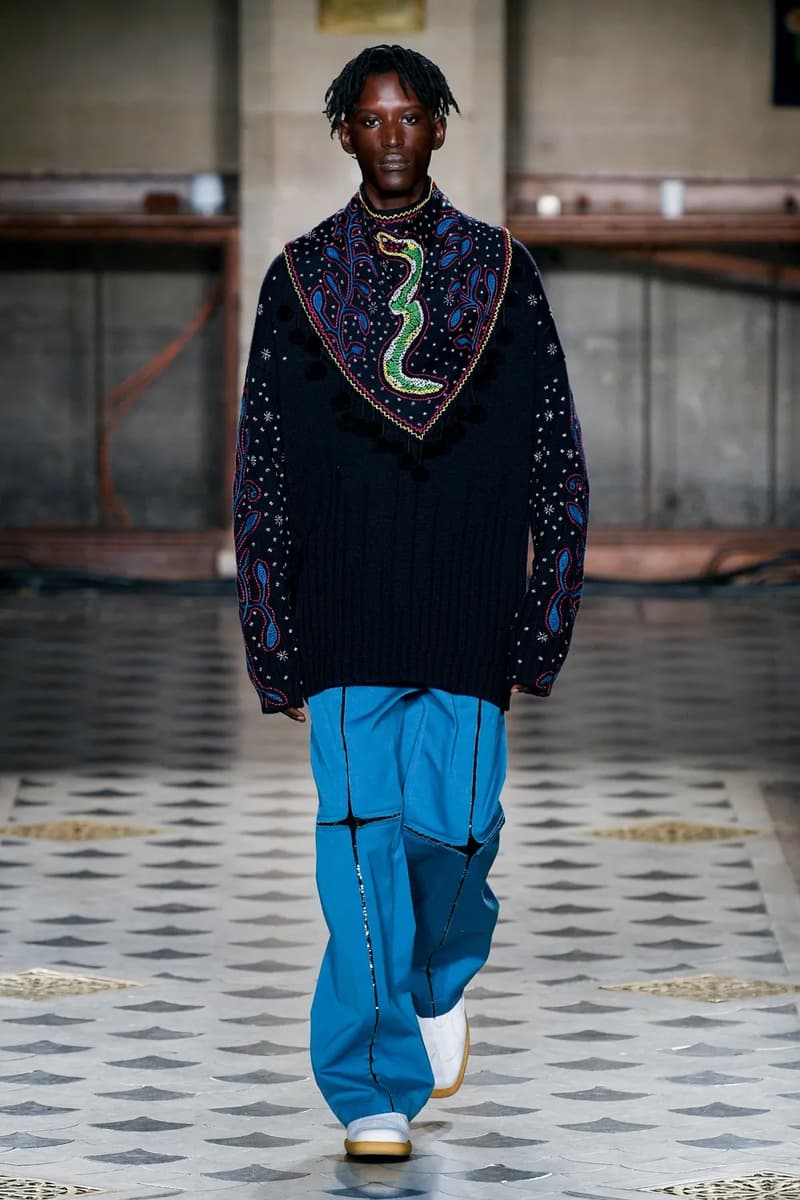 13 of 34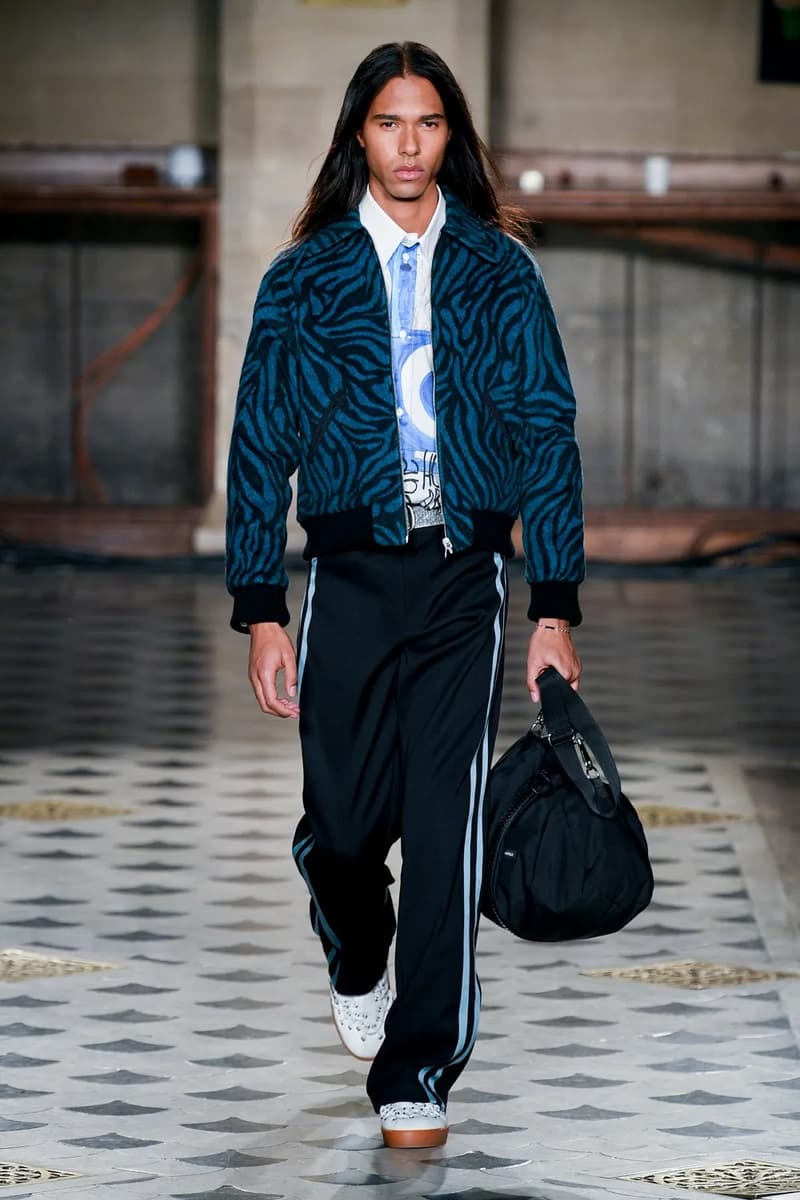 14 of 34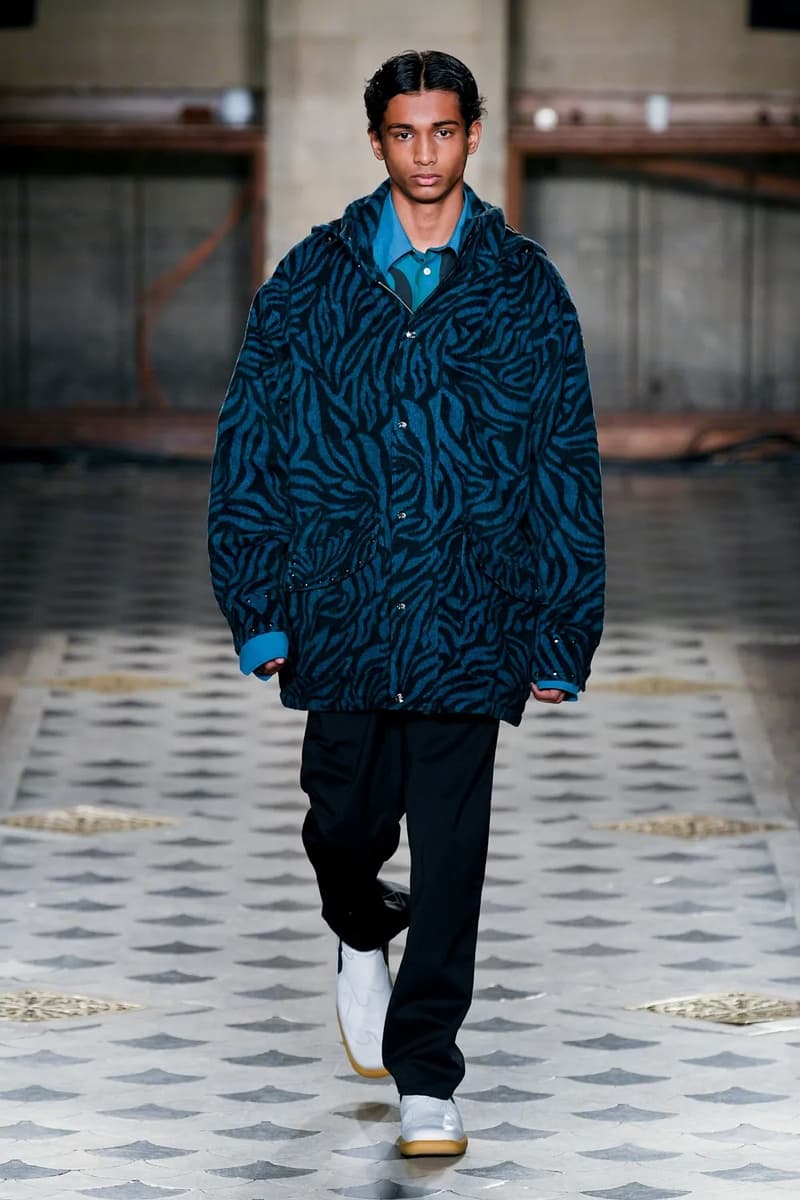 15 of 34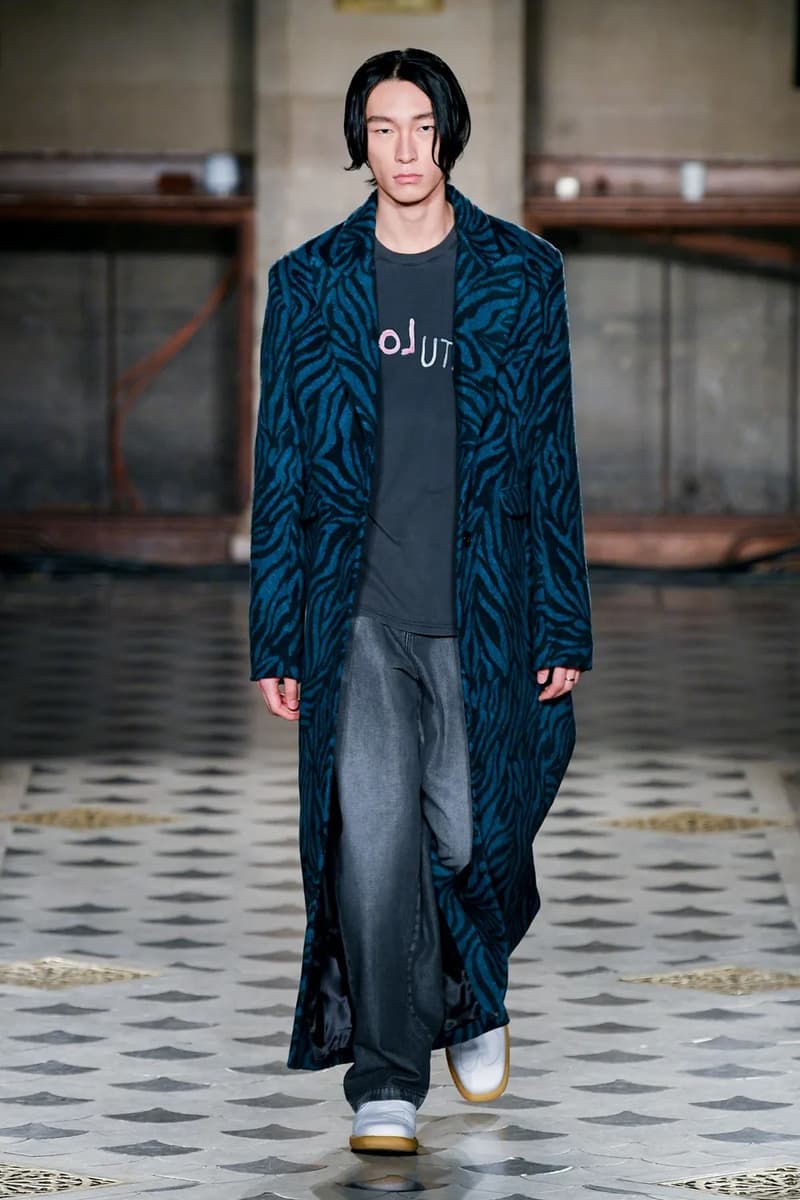 16 of 34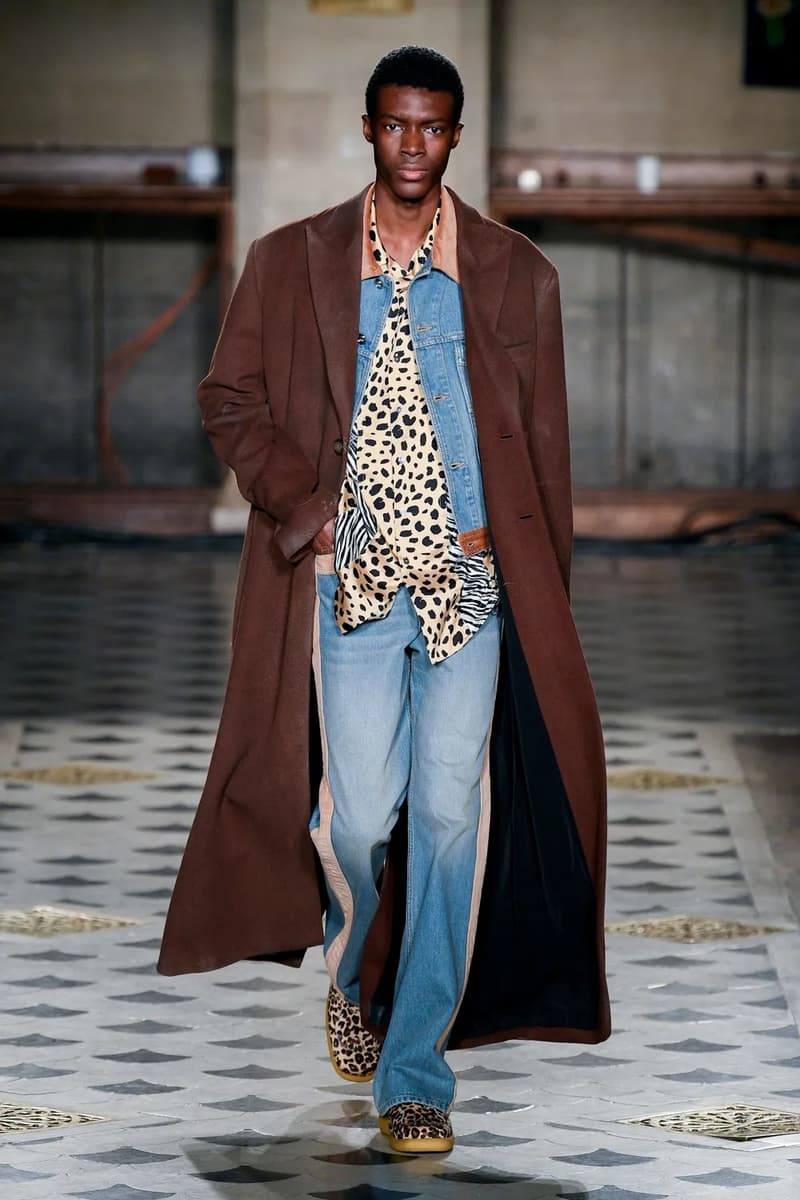 17 of 34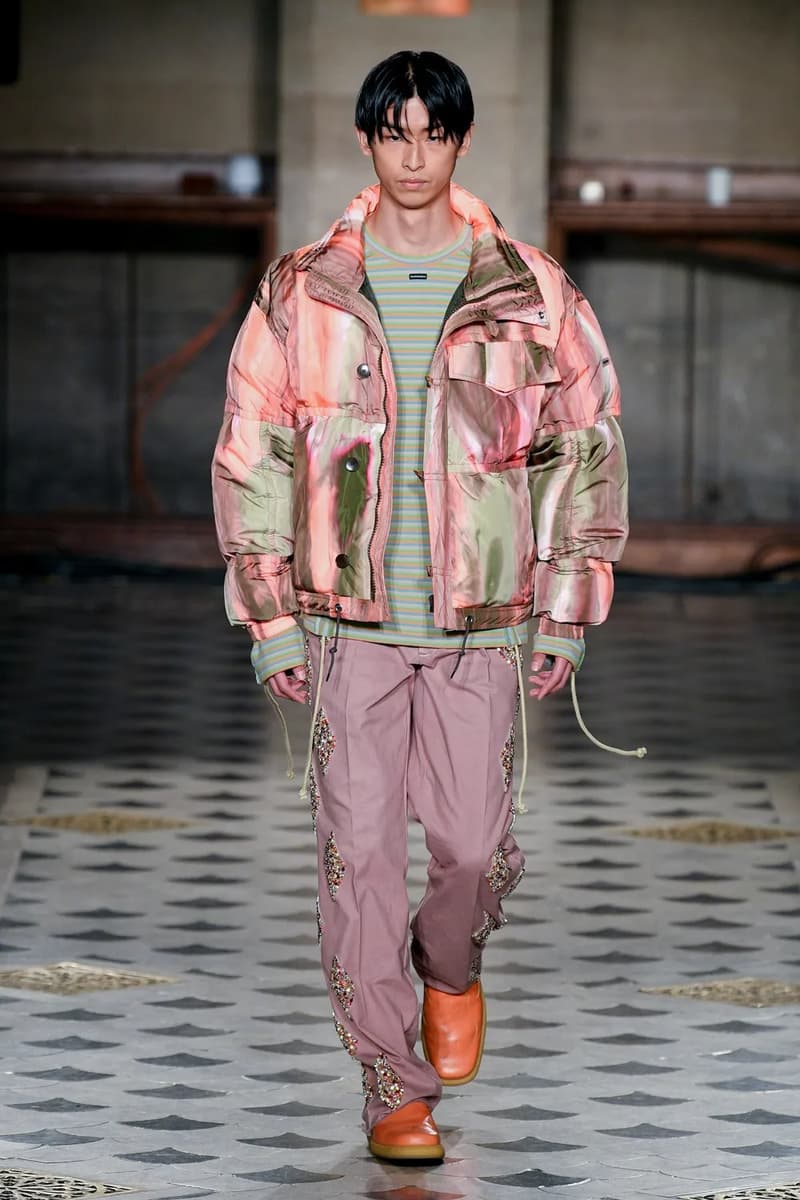 18 of 34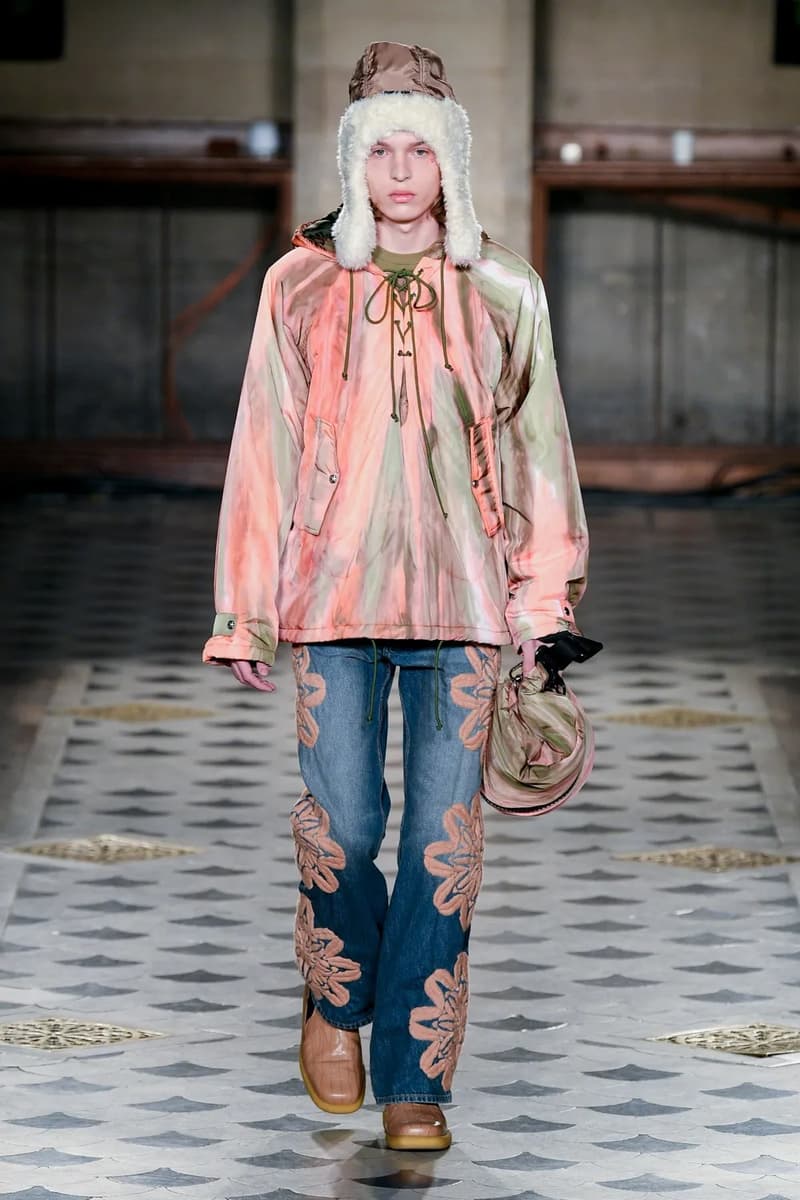 19 of 34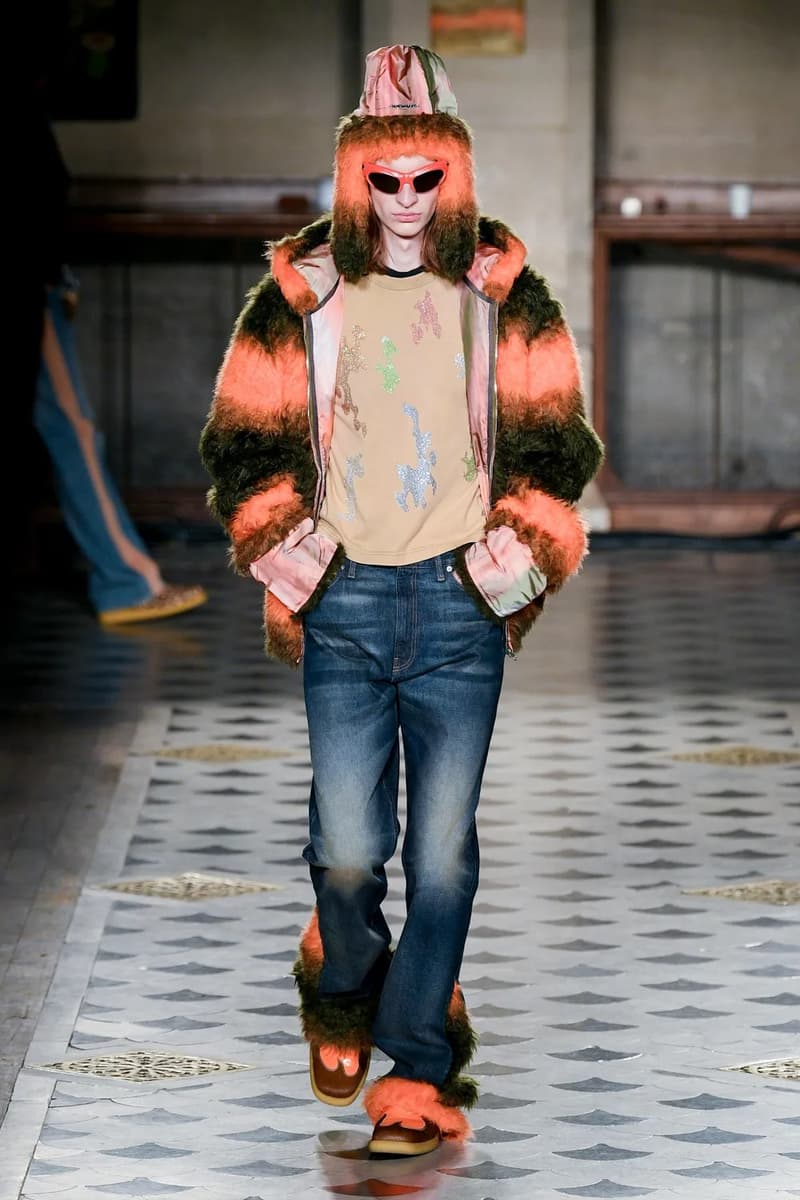 20 of 34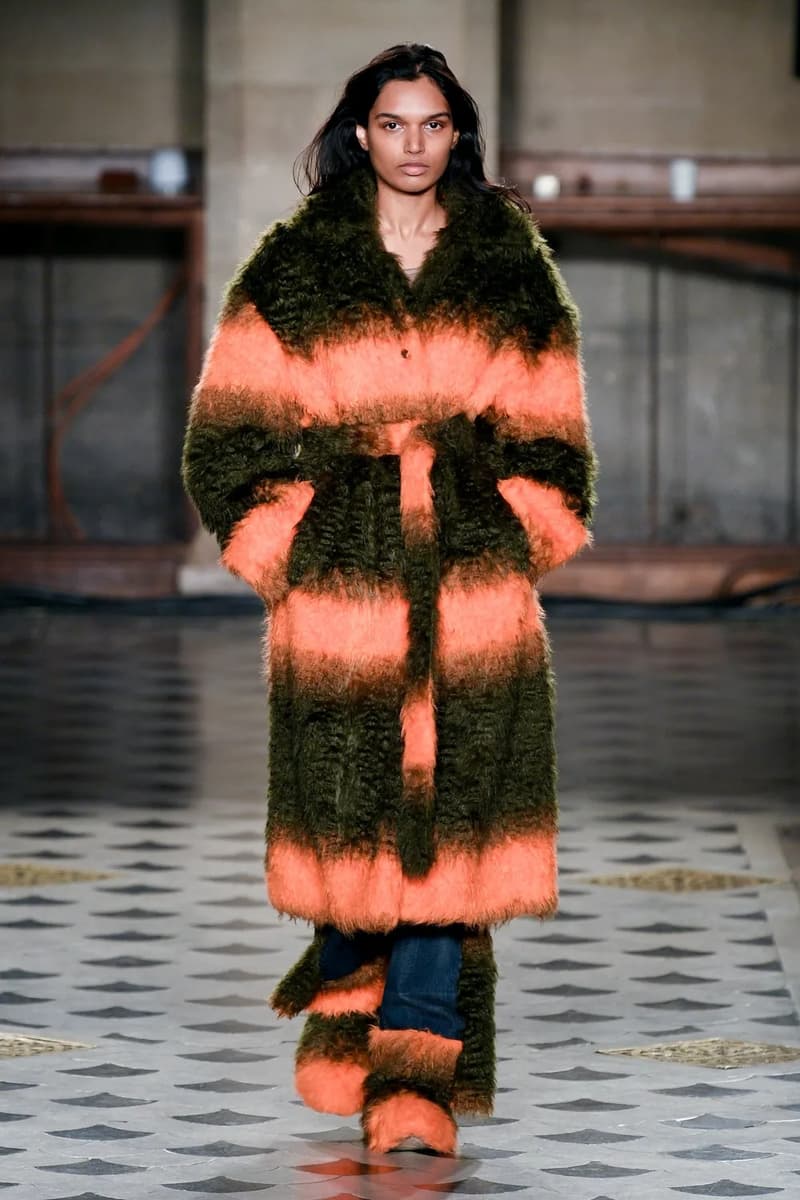 21 of 34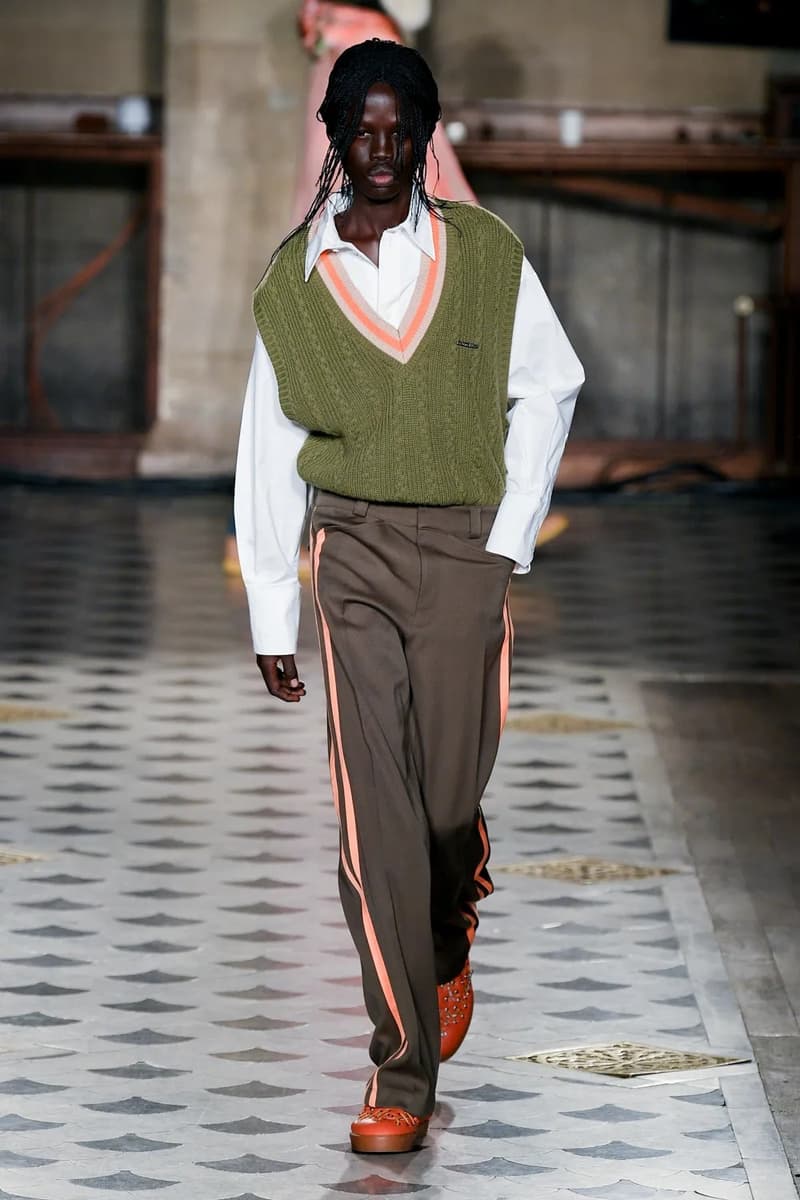 22 of 34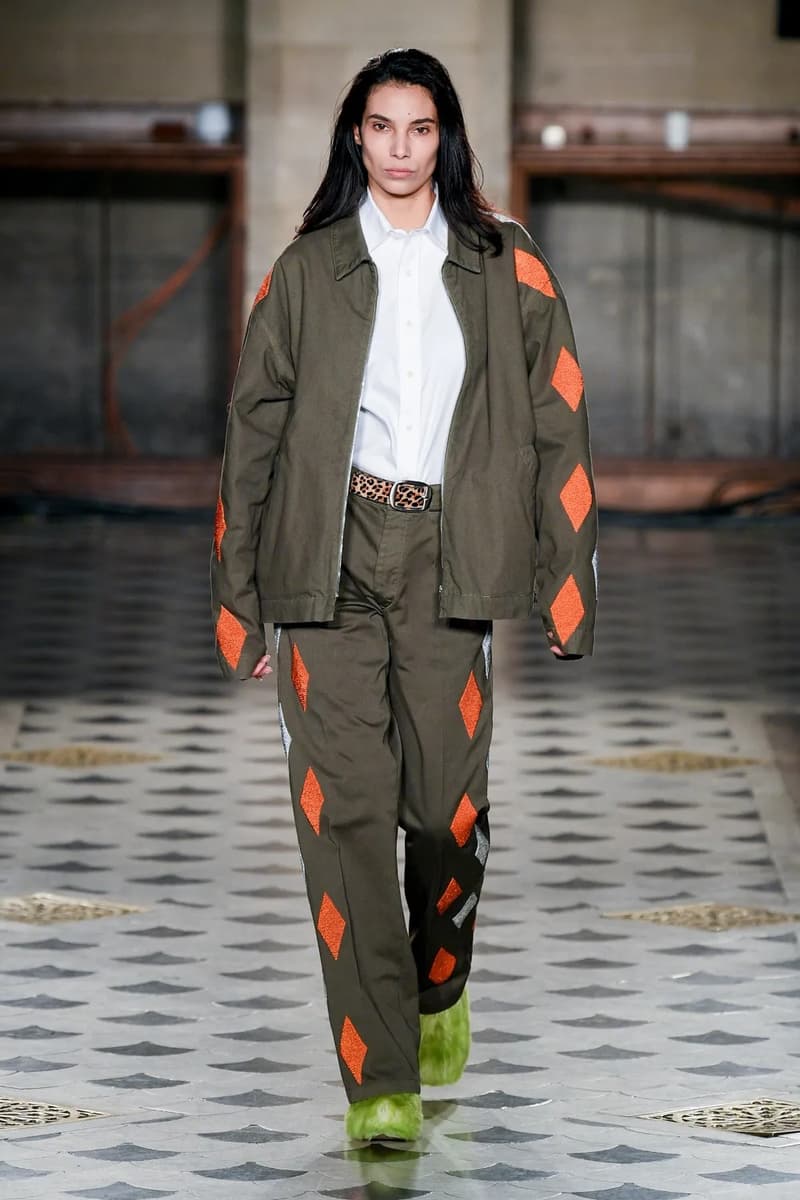 23 of 34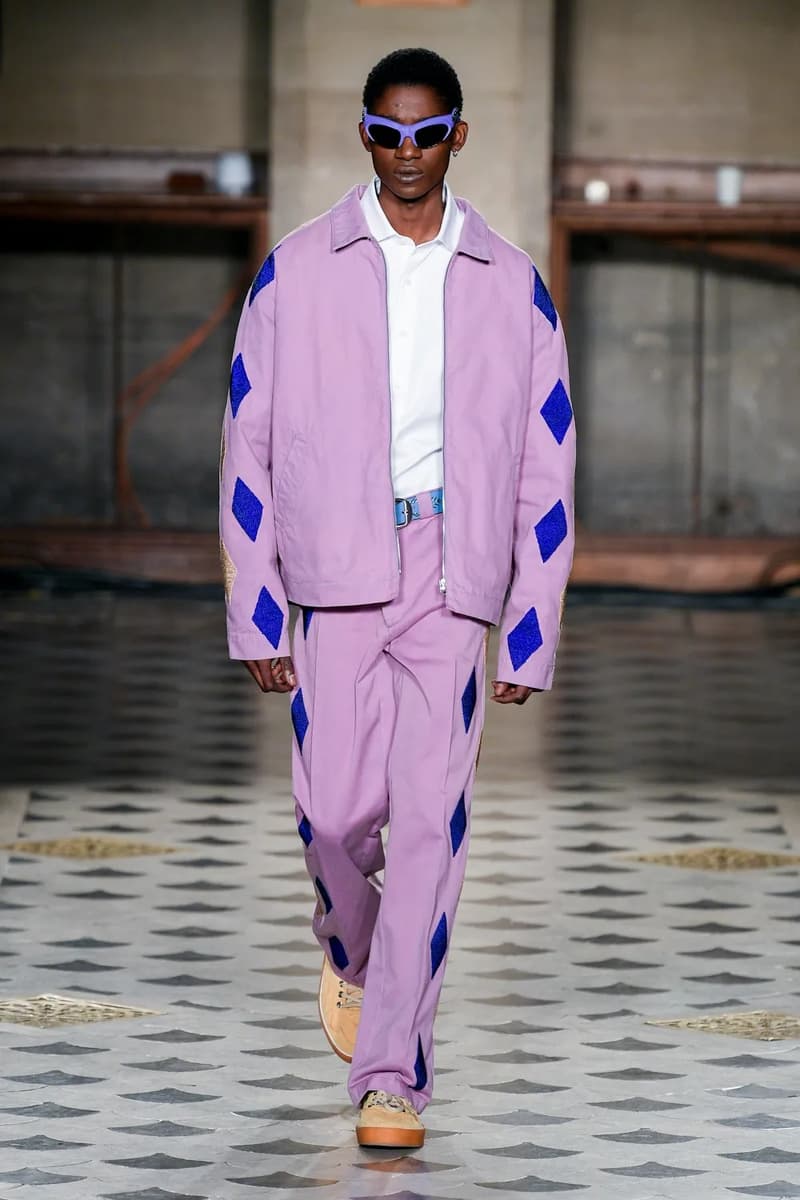 24 of 34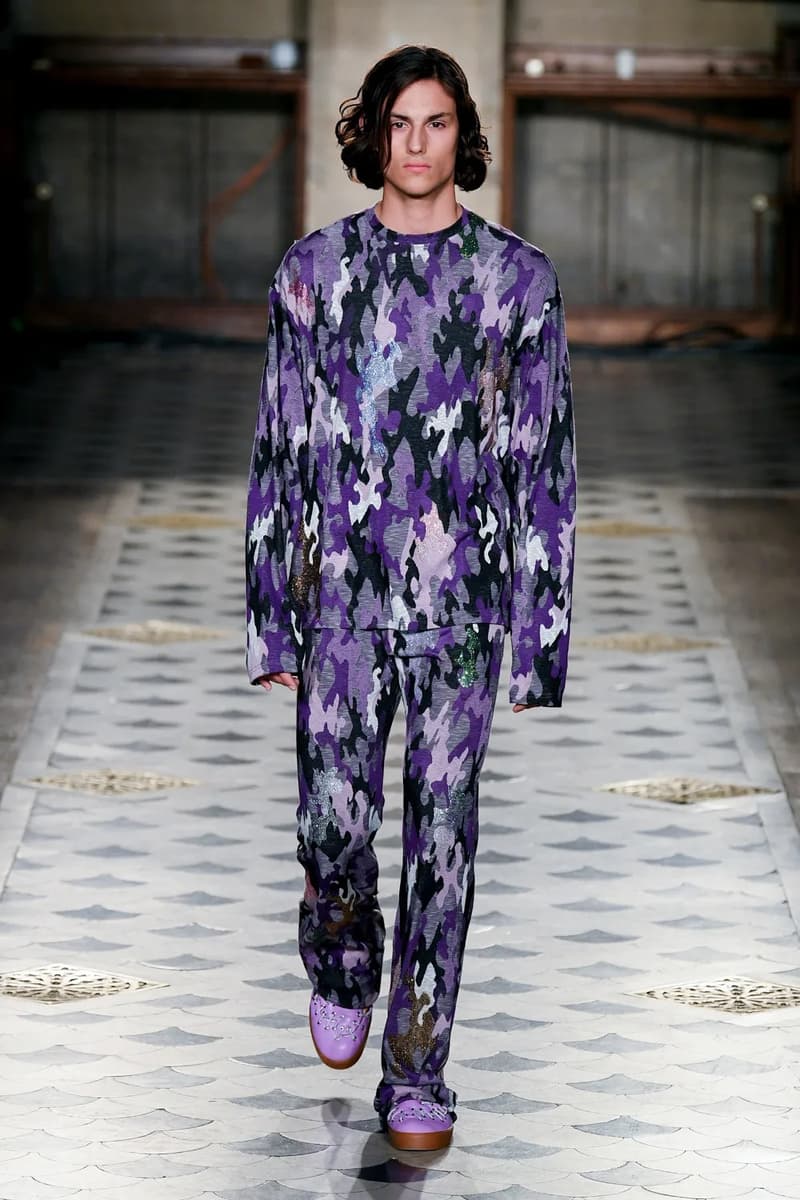 25 of 34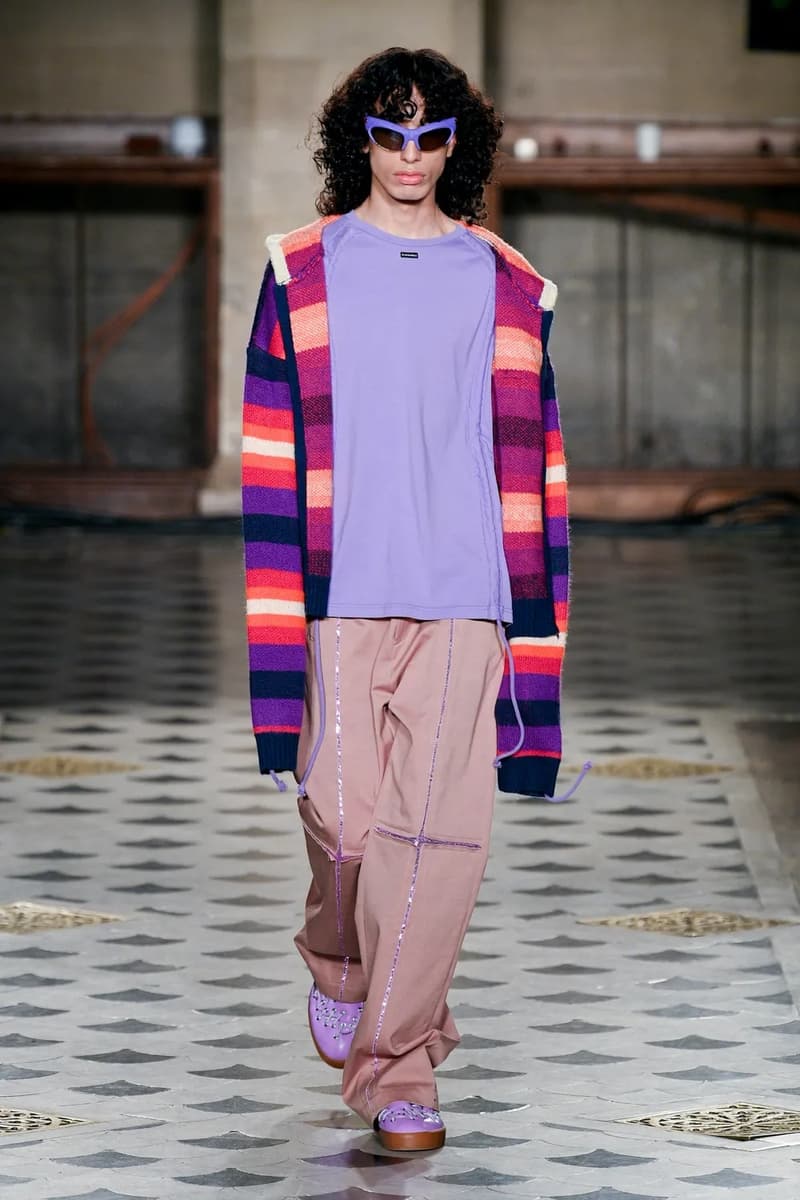 26 of 34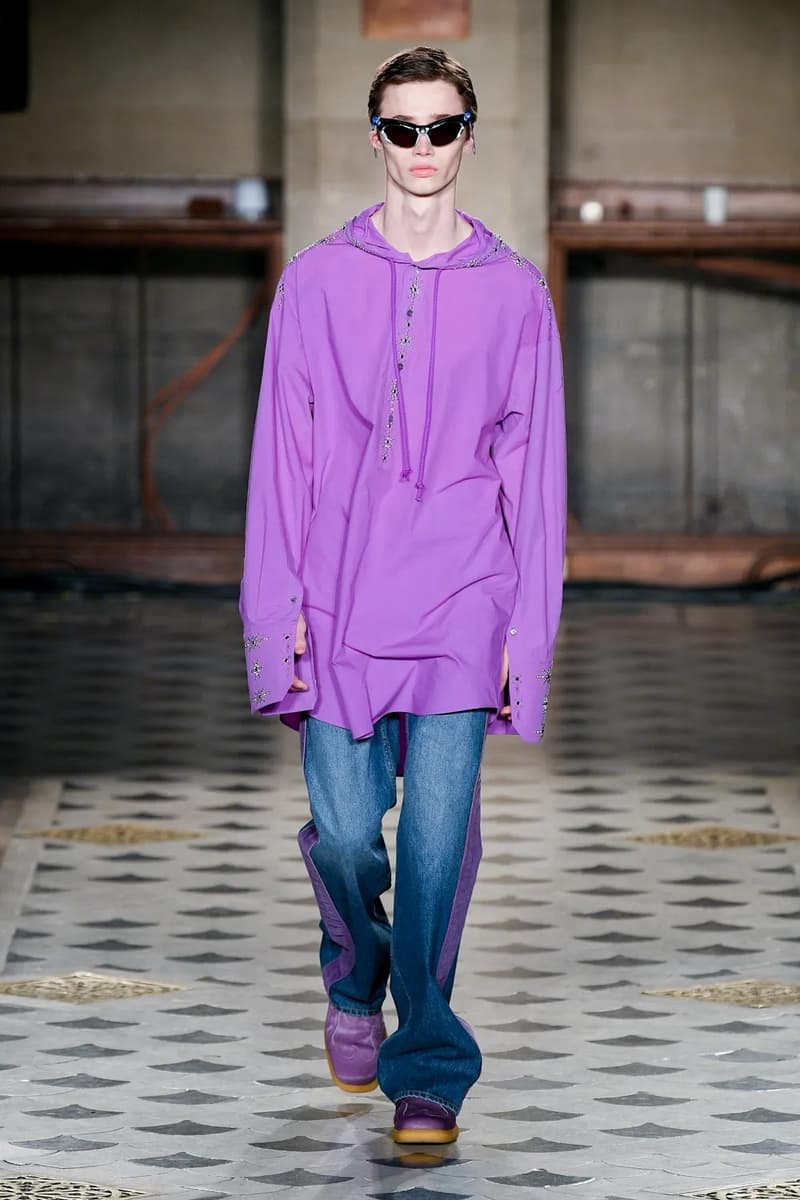 27 of 34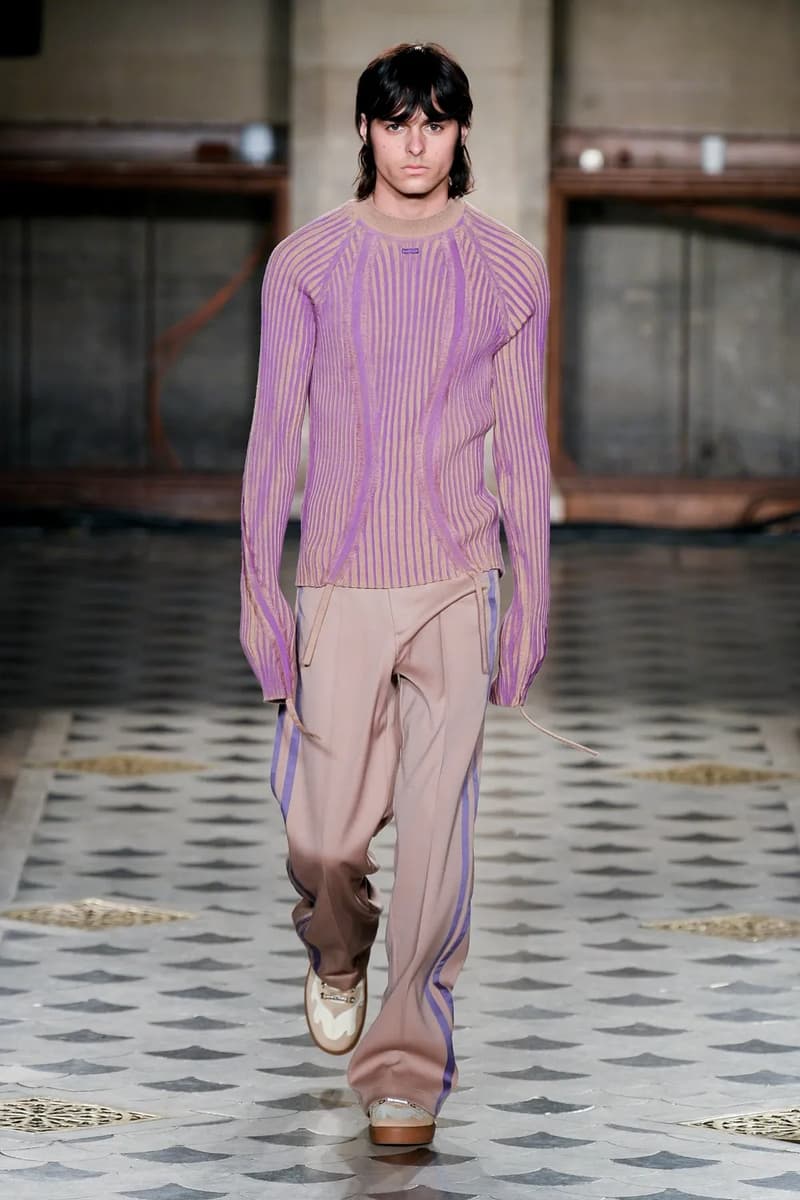 28 of 34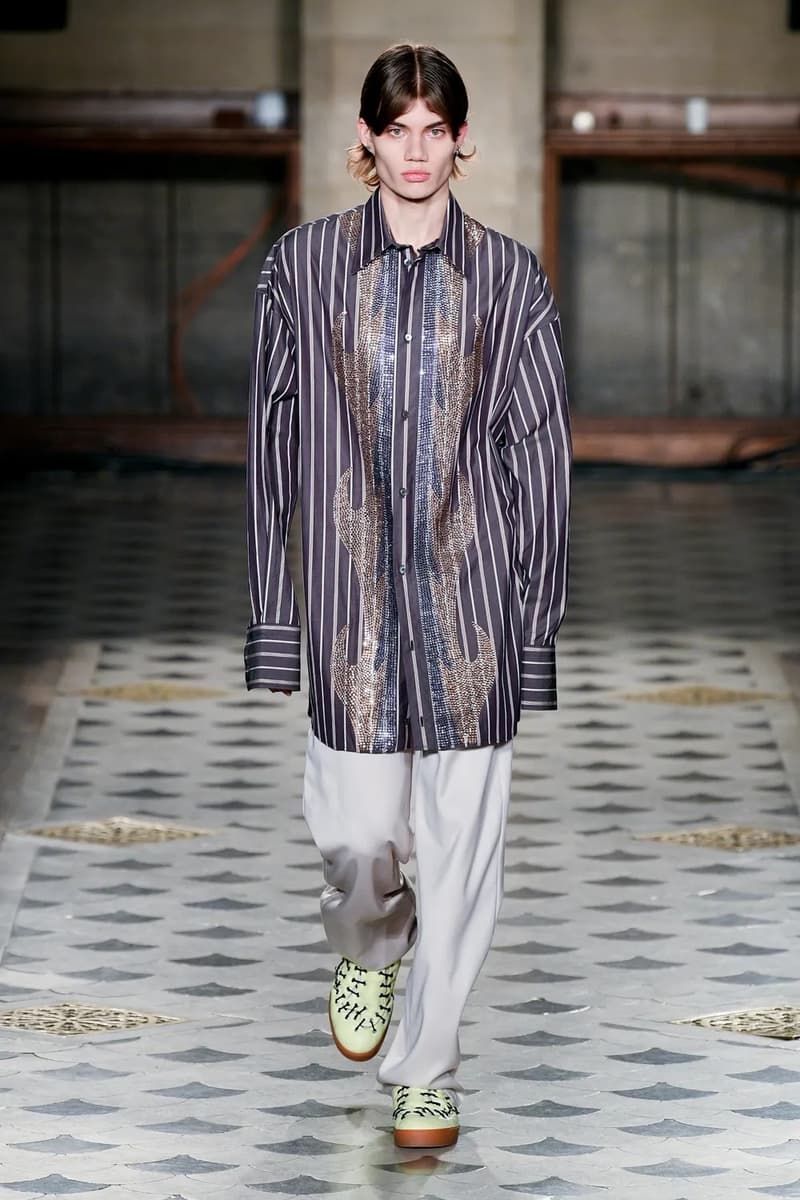 29 of 34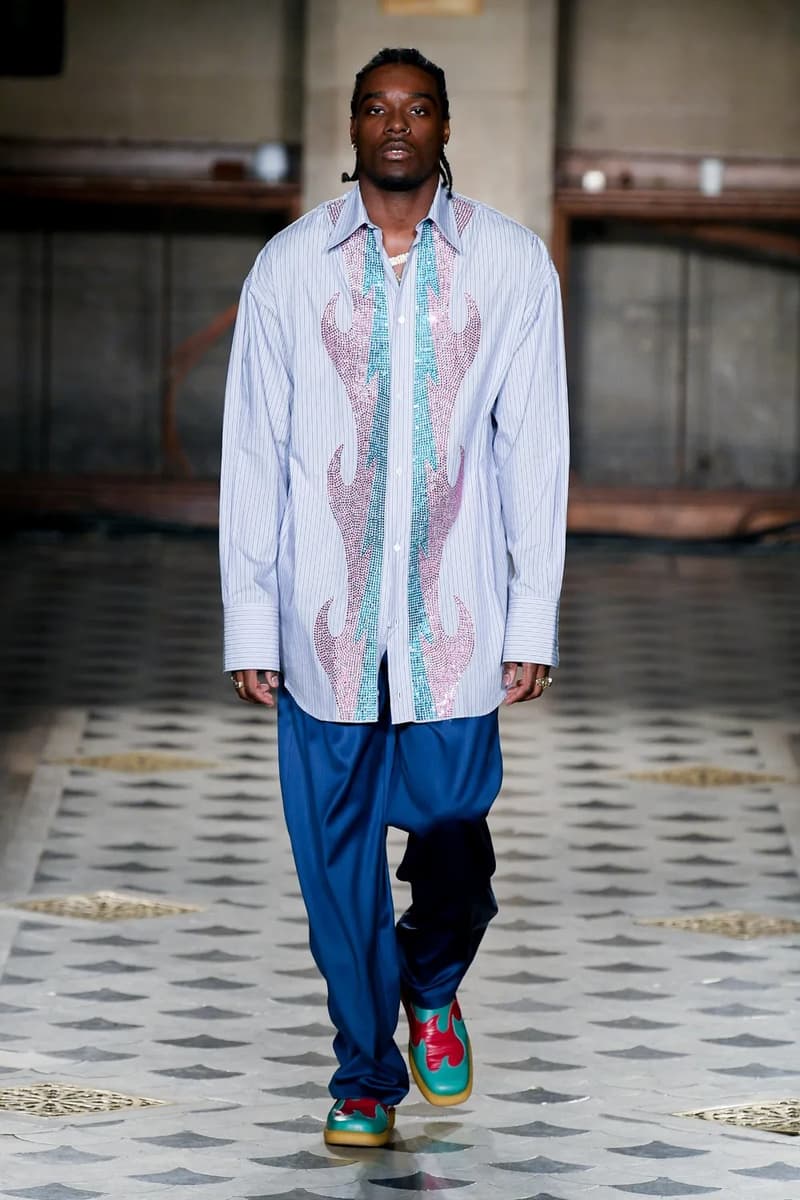 30 of 34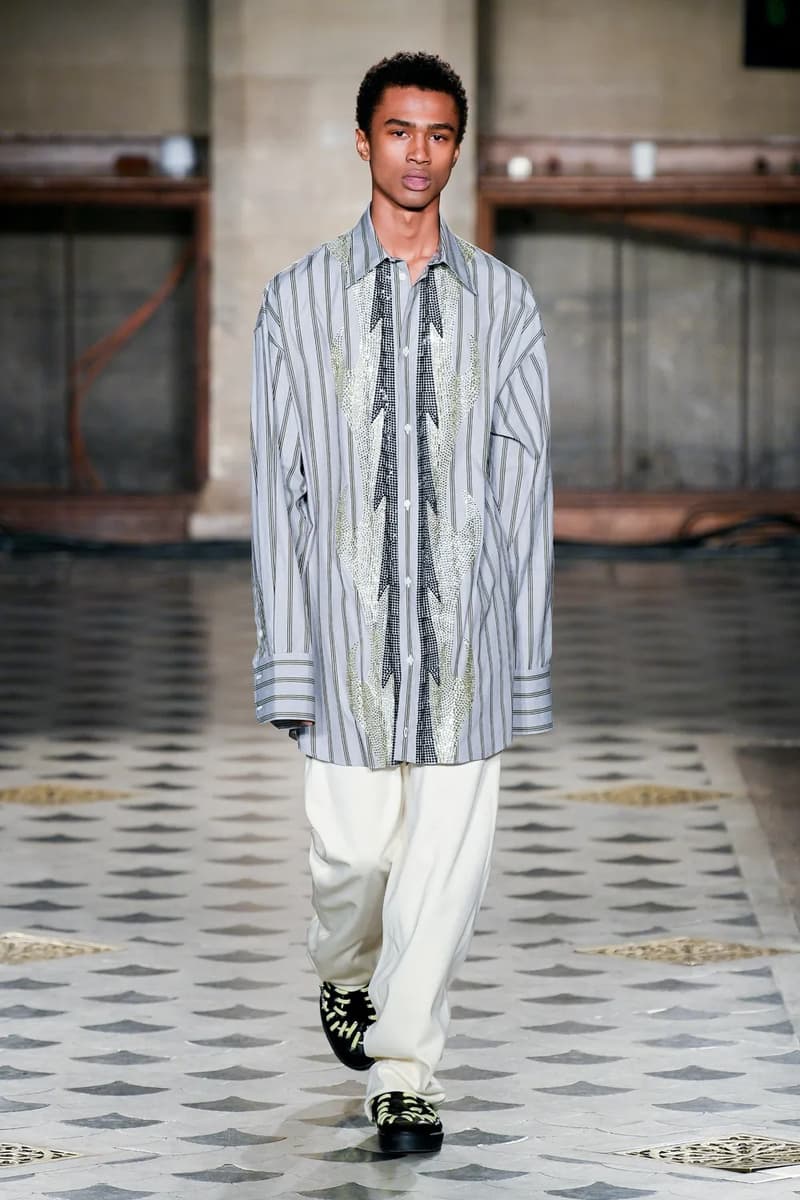 31 of 34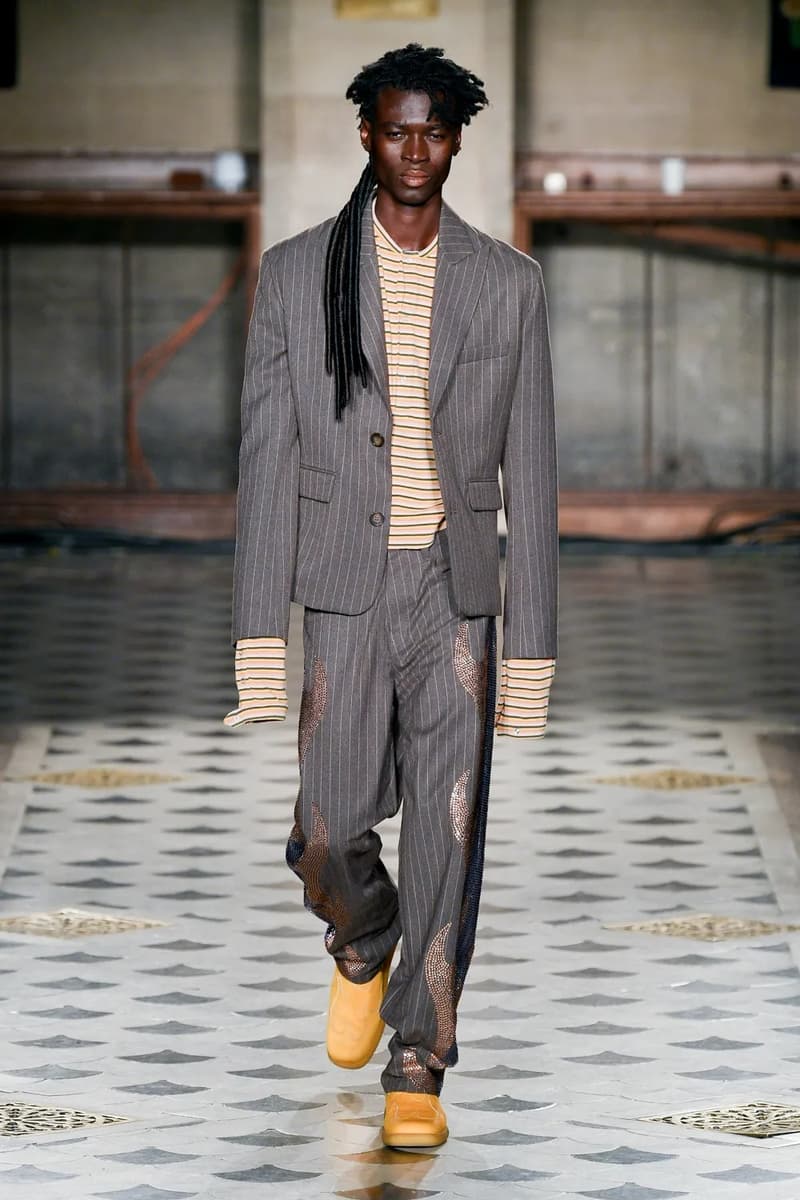 32 of 34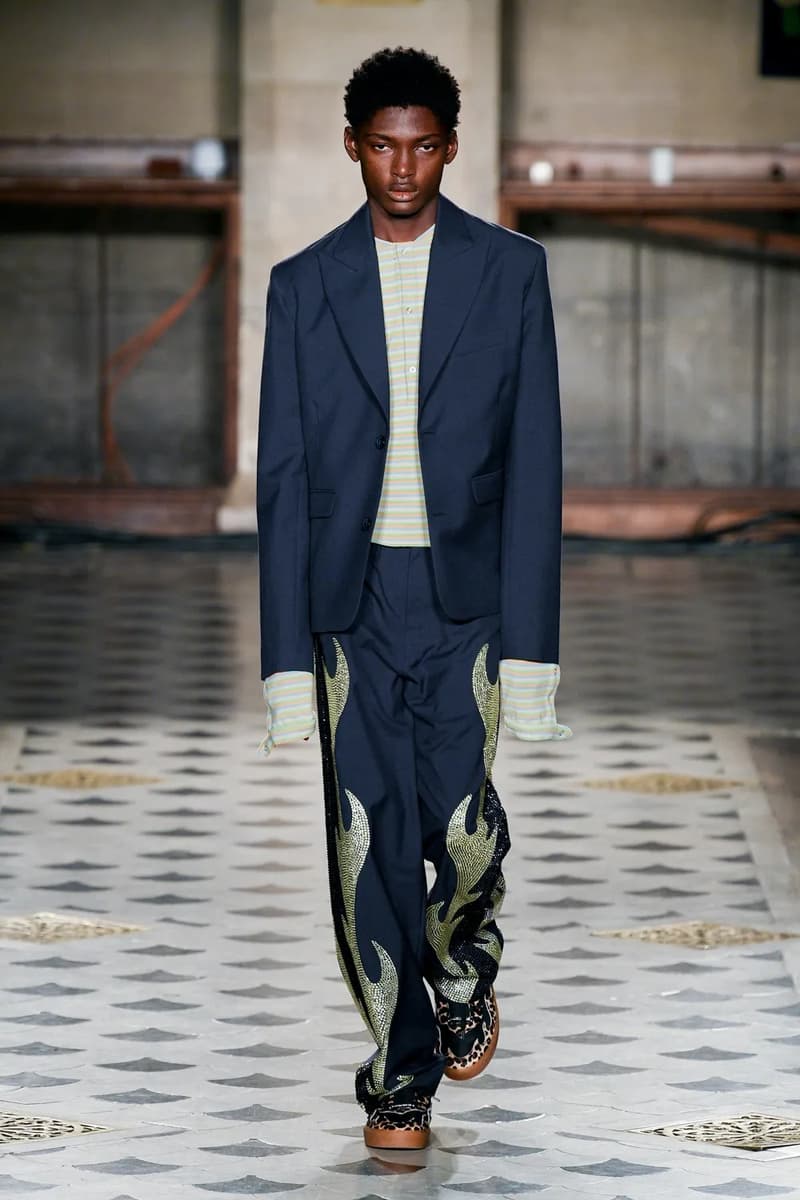 33 of 34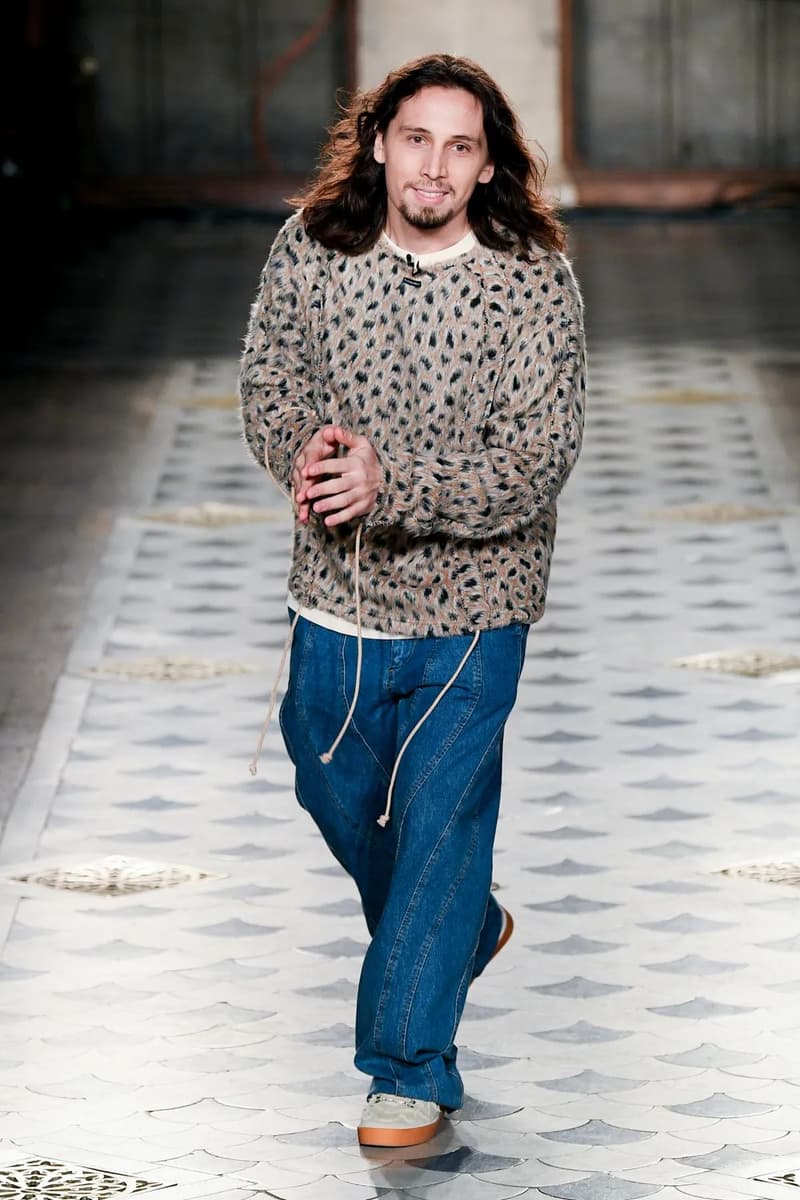 34 of 34
In the saintly American Cathedral, BLUEMARBLE's Anthony Alvarez echoes his godly surroundings with an equally heavenly Fall/Winter 2023 runway show.
The Black Eyed Peas' "Where is the Love?," Minnie Riperton's "Les Fleur," "Down We Fall" by Vexen, and Grandmaster Flash's "White Lines" came together in a megamix that lifted the spirits in the chapel, as showgoers gleamed from their pews. Looking at the runway before them, they found Alvarez at his best: all-out joy.
Traditional tailoring was cut as you'd expect, slightly boxy on the blazer, kind of loose for the trousers and shirts, but saw their pinstripes and other sartorial norms updated with crystal embellishments in the shape of a flame. The dazzling theme was continued onto slacks that pinched at the knee, using crystals to mark out the three-dimensional puckering. Falling onto the foot, the trousers shielded the eye from a variety of footwear from the ever-evolving House, this time around showcasing leopard spots, flames, suede, puffy leather, and Grinch green fluffy renditions of its clog and sneaker.
Rainbows highlighted dressing gown coats that were furrier than the Cookie Monster himself. Nods to retro Americana were strong, as the double denim ensemble was updated with cheetah print spots, contrasting zebra stripe paneling, and suede collars, giving a Western cowboy outfit a slice of something Hedi Slimane might do.
FW23 is incredibly diverse, and it doesn't stop there. Camouflage prints embedded in streetwear subcultures got the crystallized treatment, as did gorpcore numbers like a pair of dusty pink track pants that were paired with a tie-dyed combat jacket.
BLUEMARBLE's man is a contemporary one, informed by codes of old; and for FW23, the House is making sure they're about to have more fun than ever before wearing this knockout collection of elite updated must-haves — not forgetting the opening duo of furry cow print coats that any '90s Nirvana fan might recognize.
Take a look at BLUEMARBLE FW23 in the gallery above, and stay tuned to Hypebeast for more Paris Fashion Week FW23 content as the shows go on.
In other news, Alkaline is the new face of Givenchy.