Bianca Saunders' FW23 Runway Show Was Performance Art
Presenting a storyline of contemporary tailoring and relaxed luxury alongside a reggae and patois soundtrack.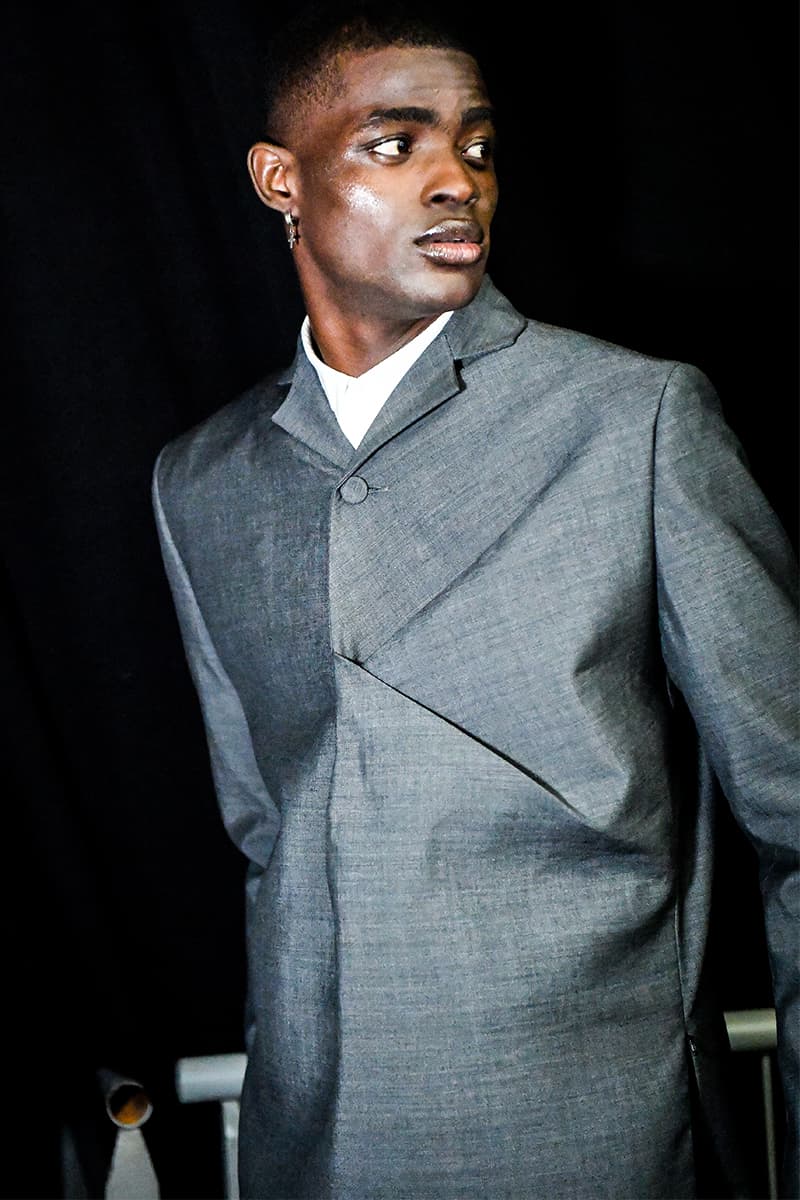 1 of 17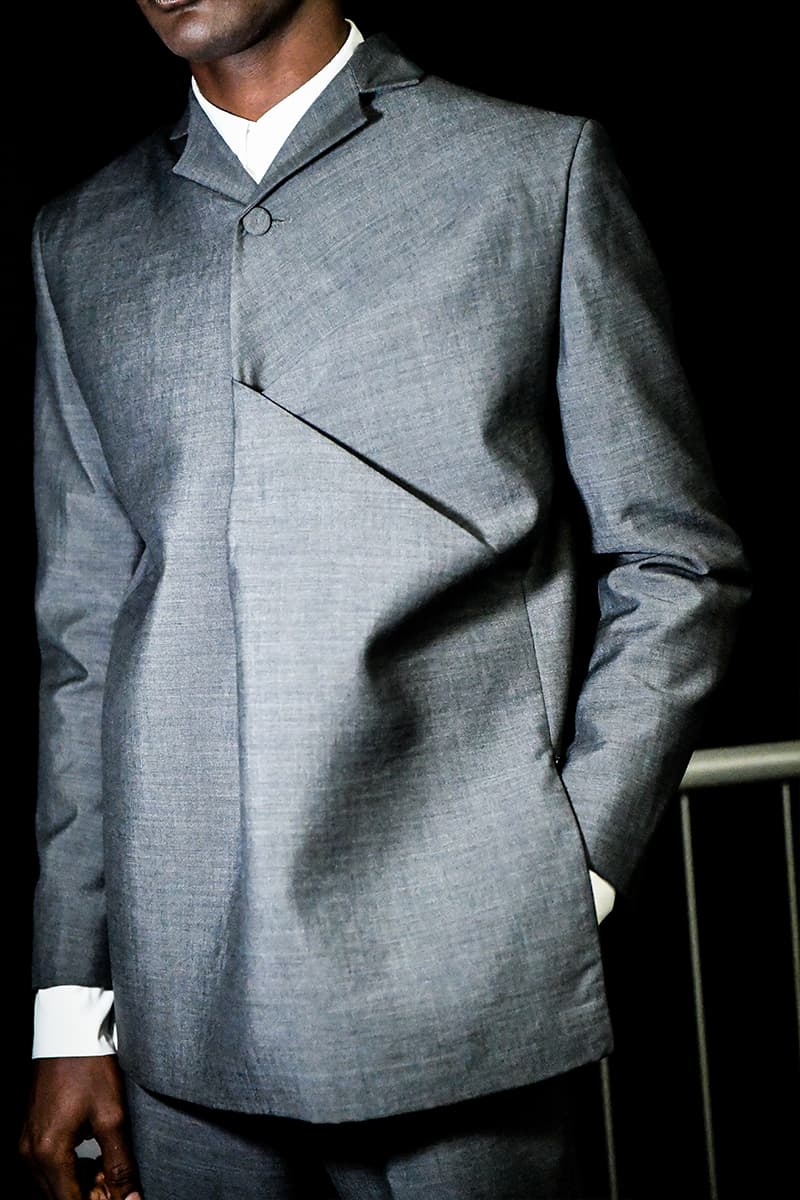 2 of 17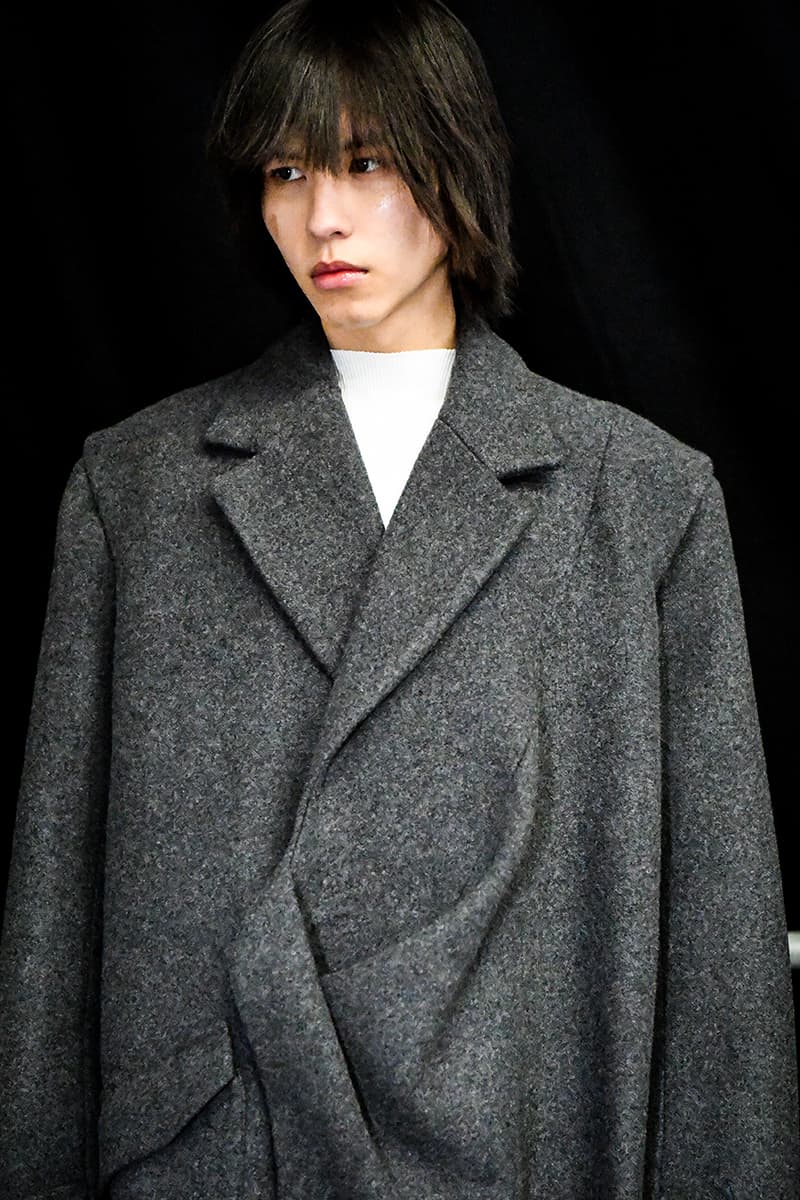 3 of 17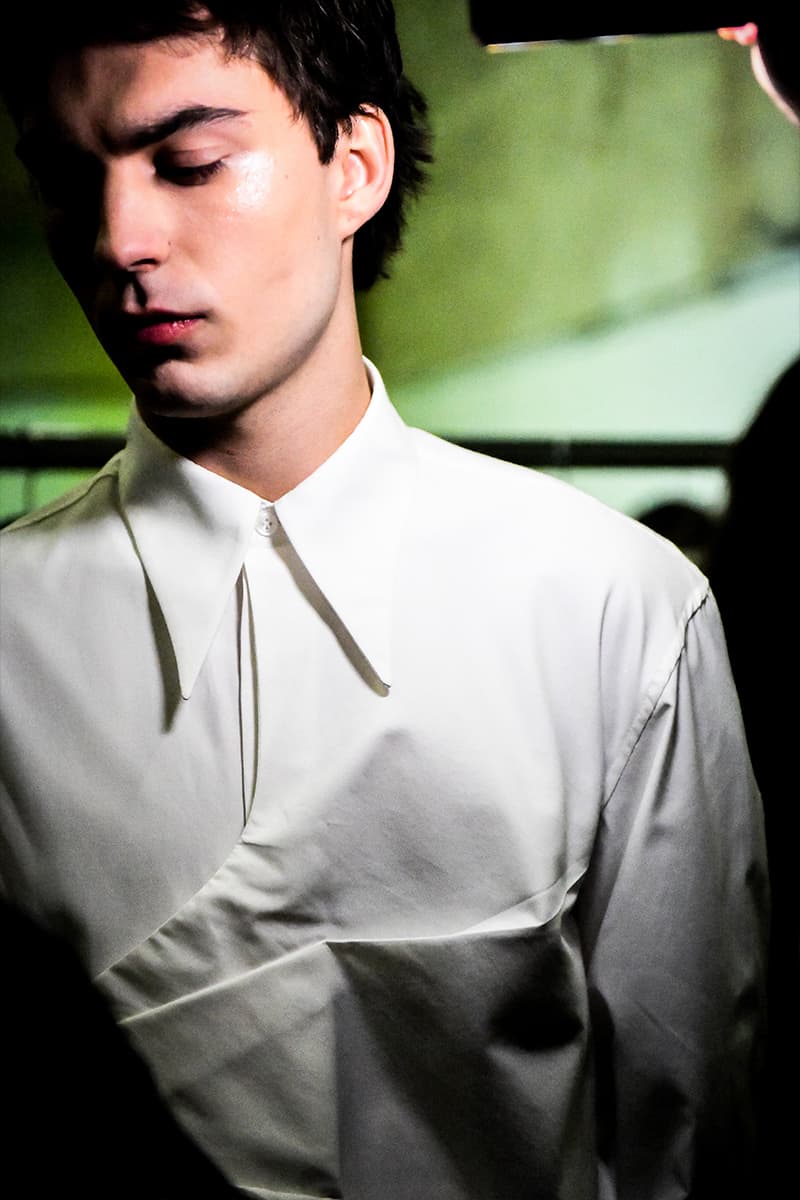 4 of 17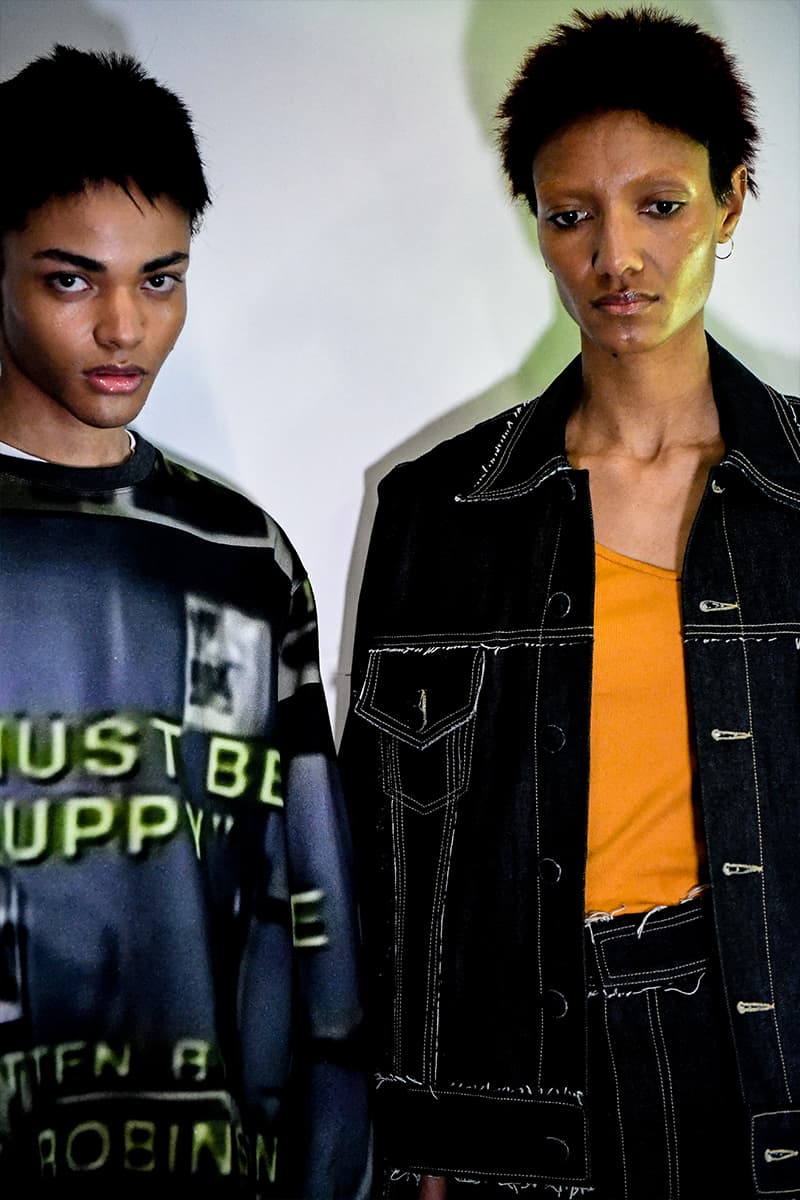 5 of 17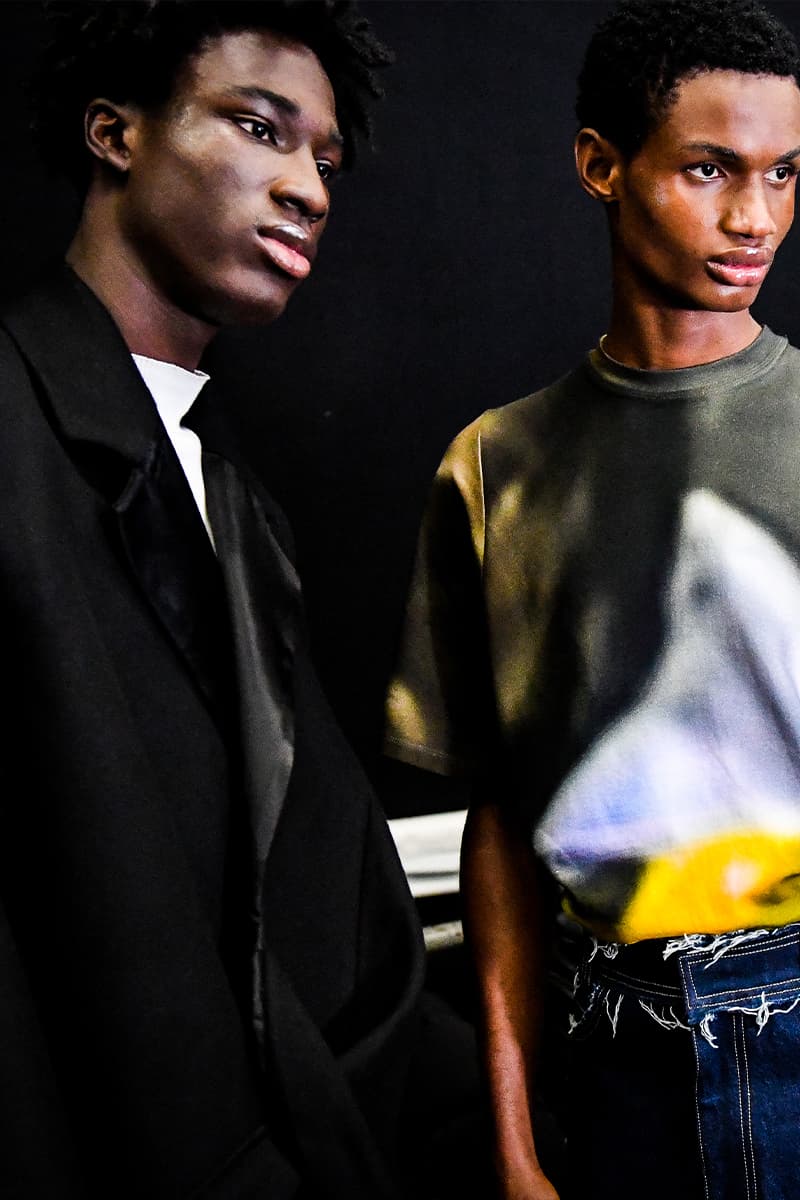 6 of 17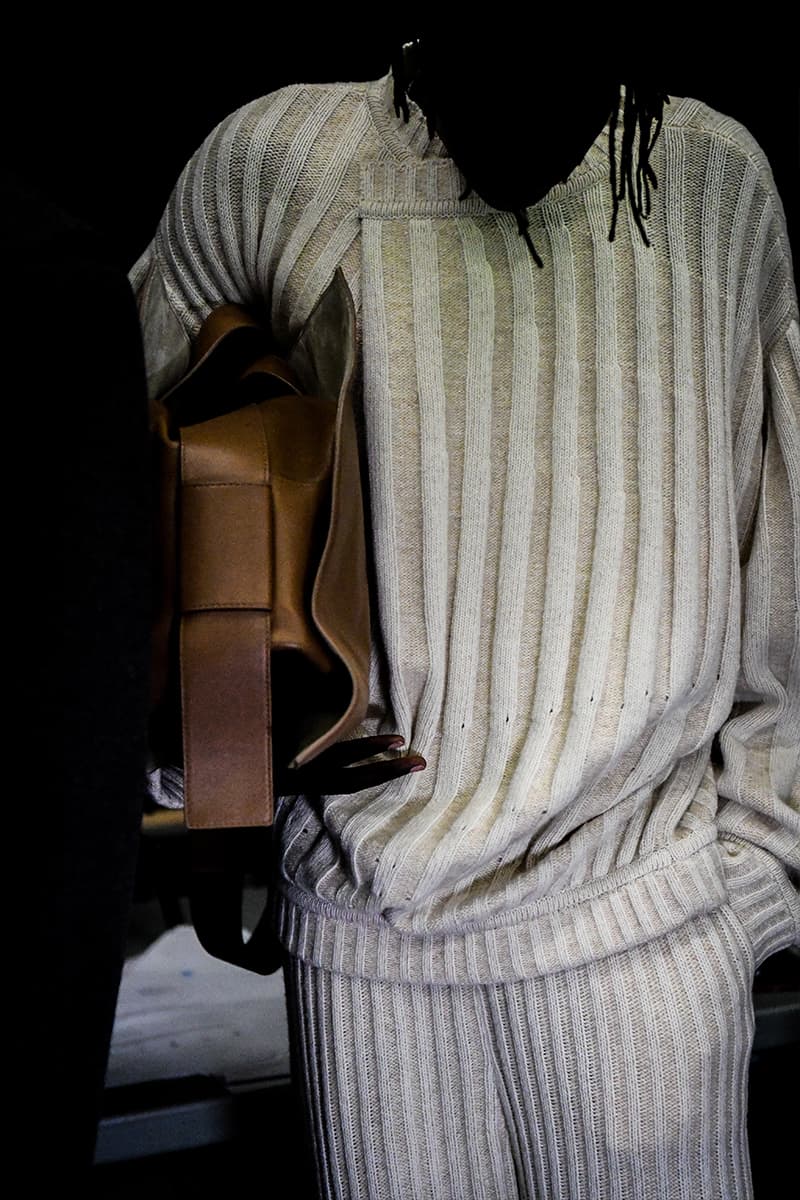 7 of 17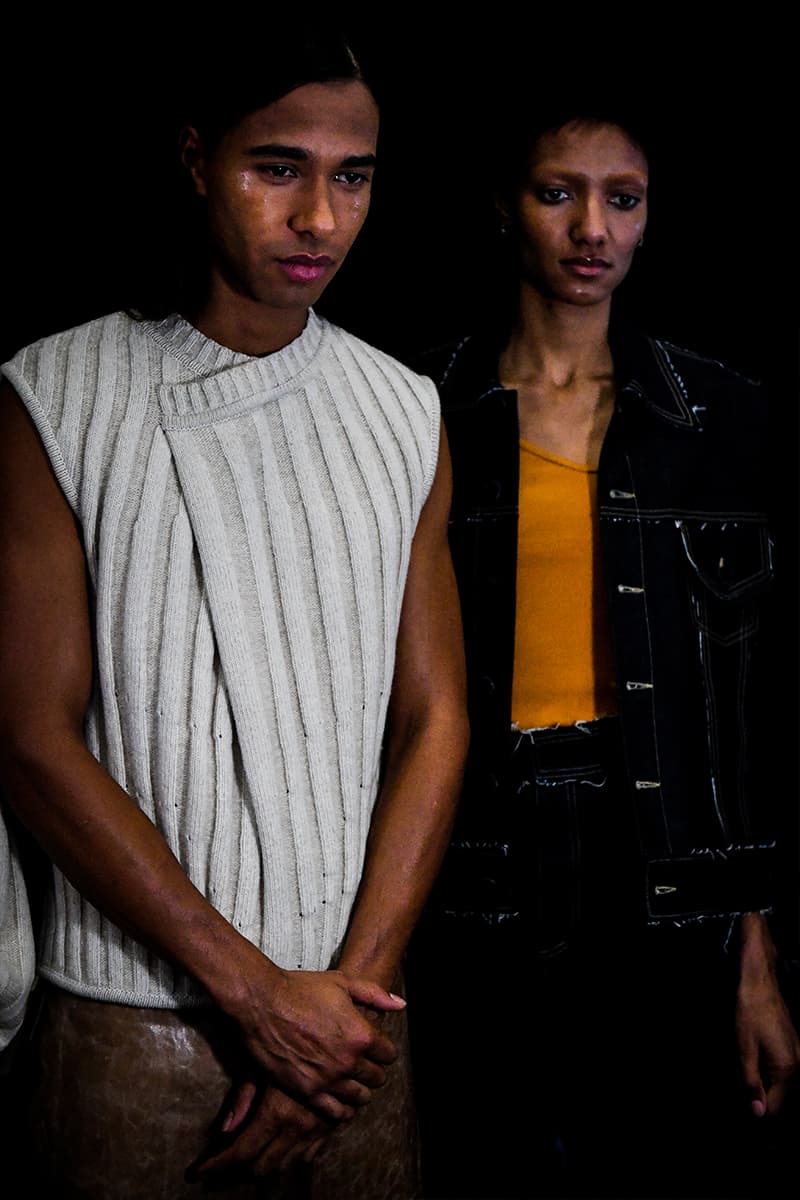 8 of 17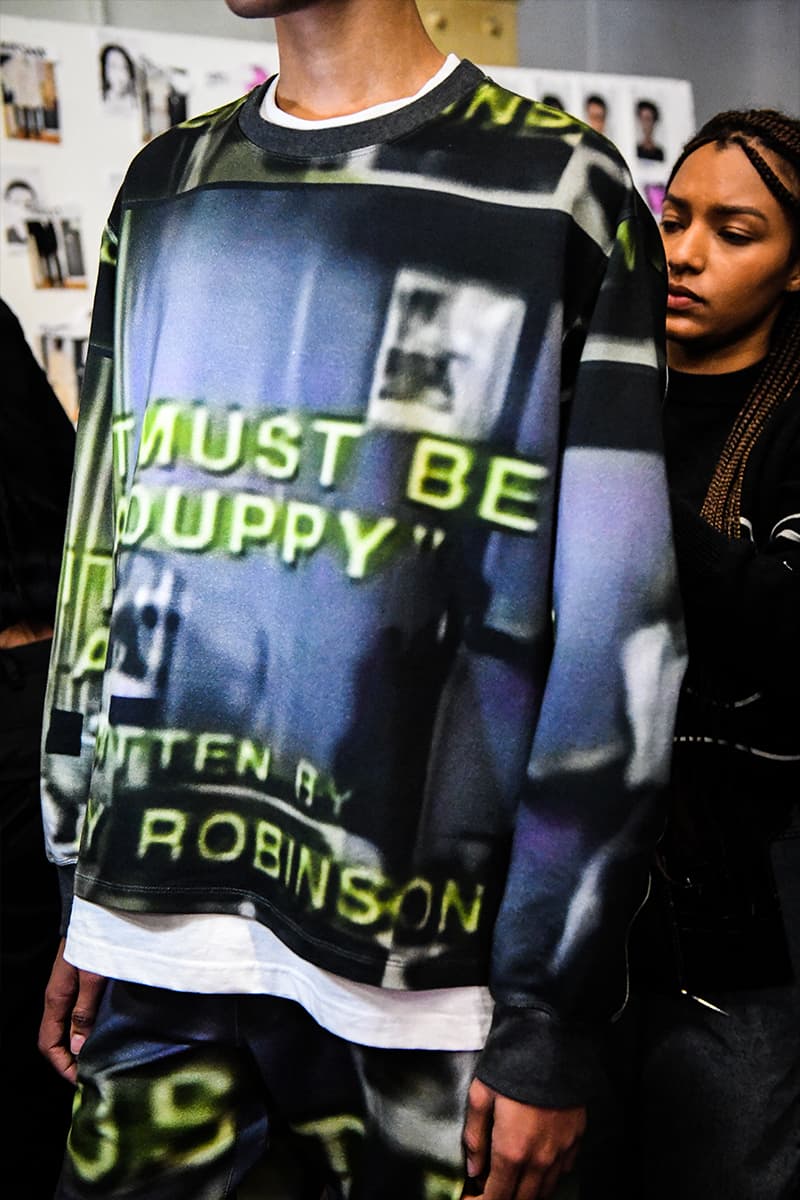 9 of 17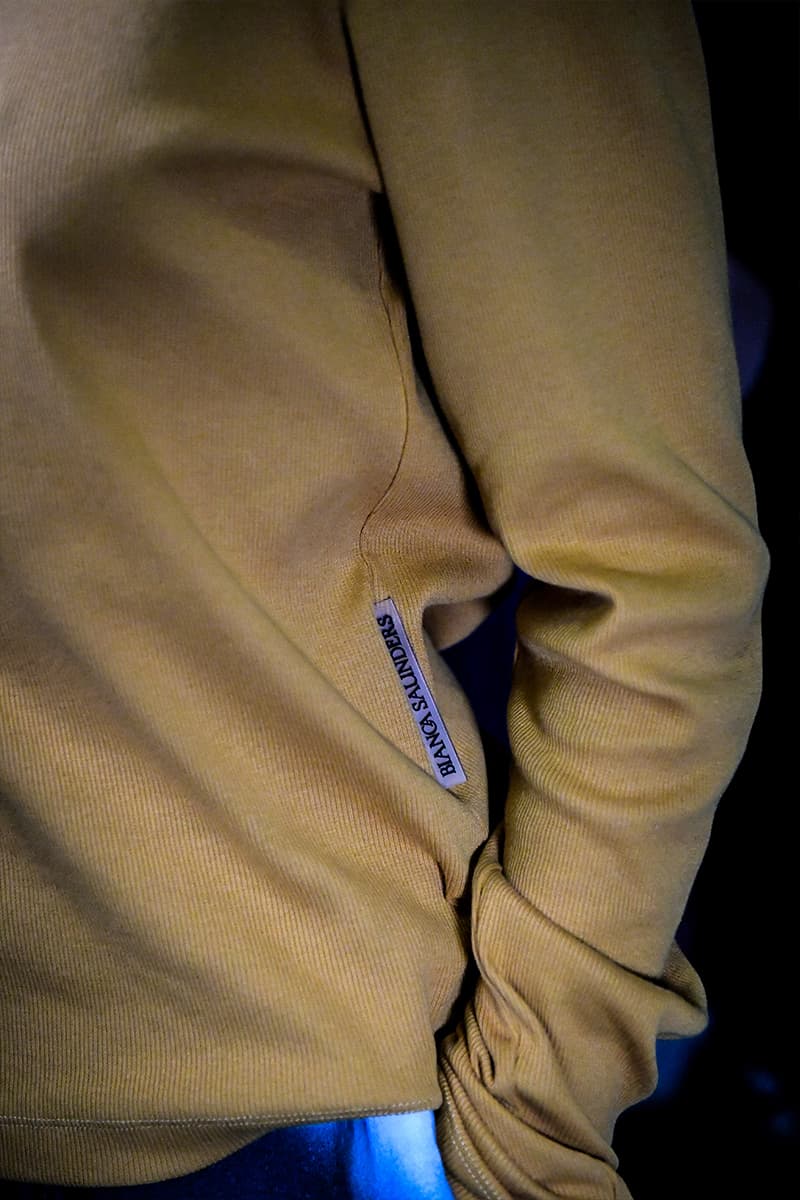 10 of 17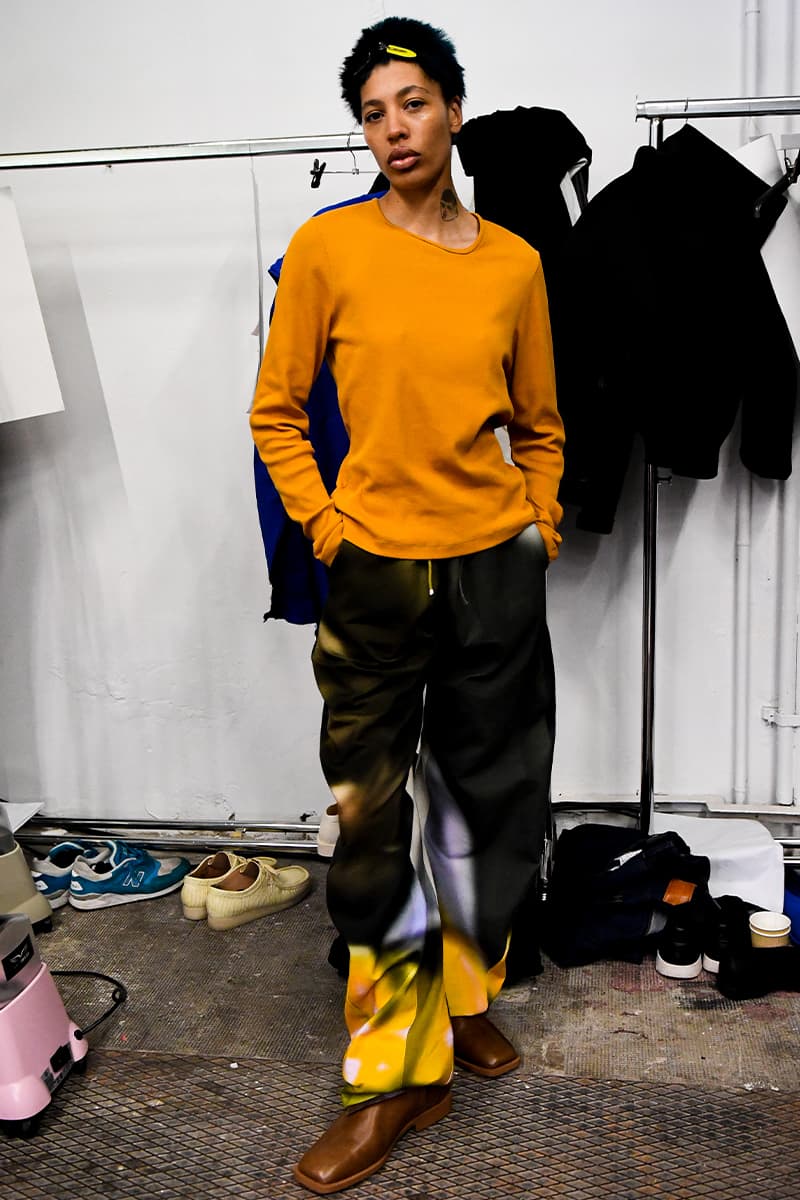 11 of 17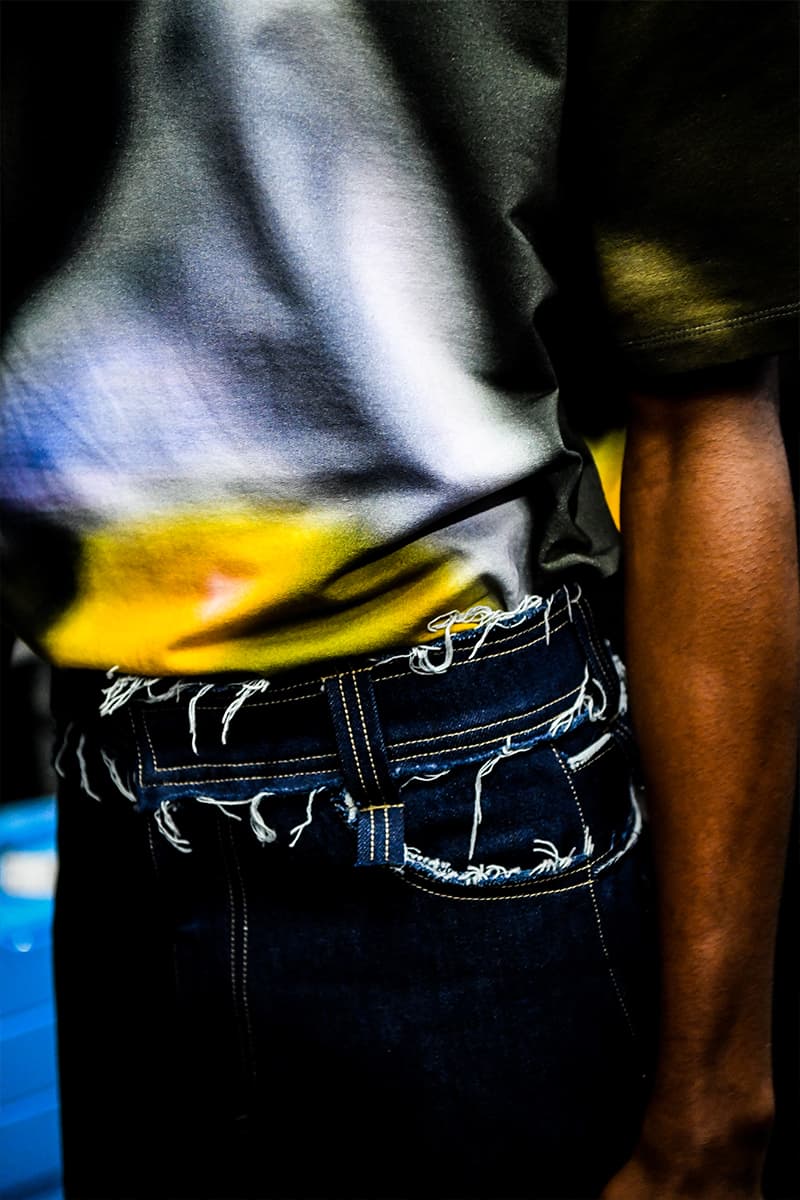 12 of 17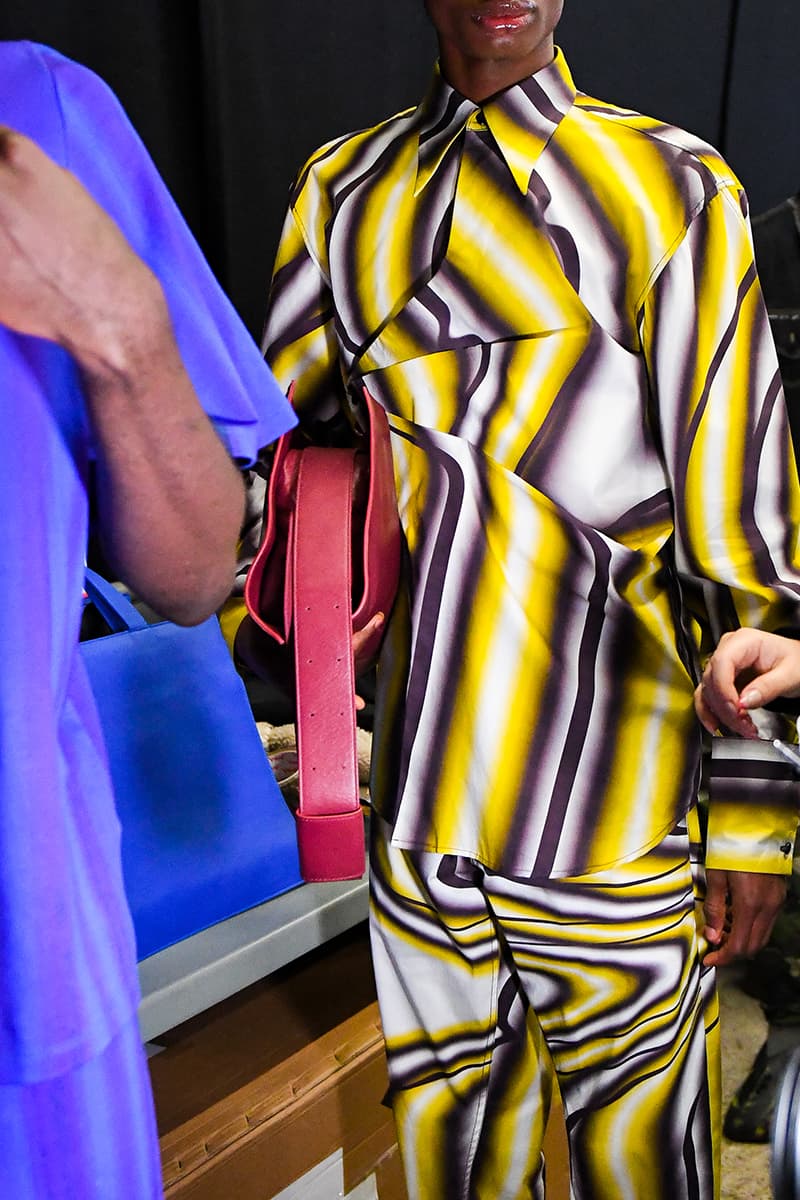 13 of 17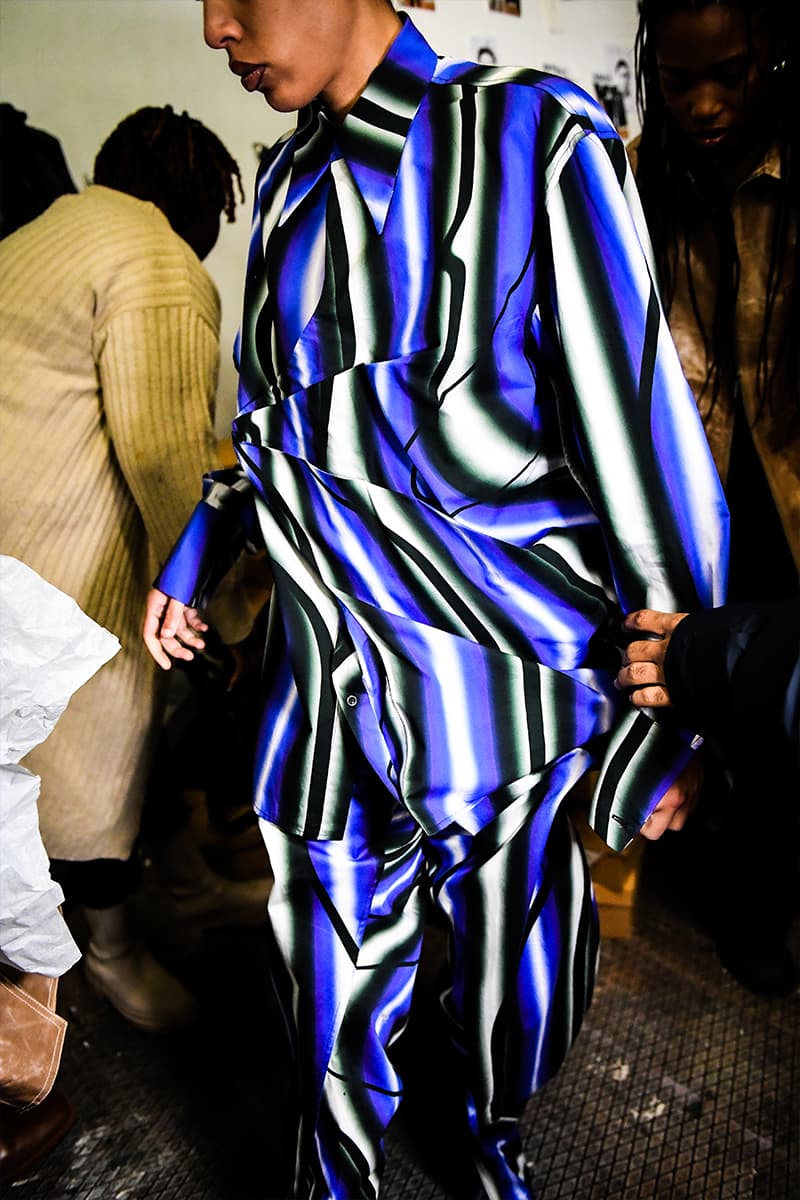 14 of 17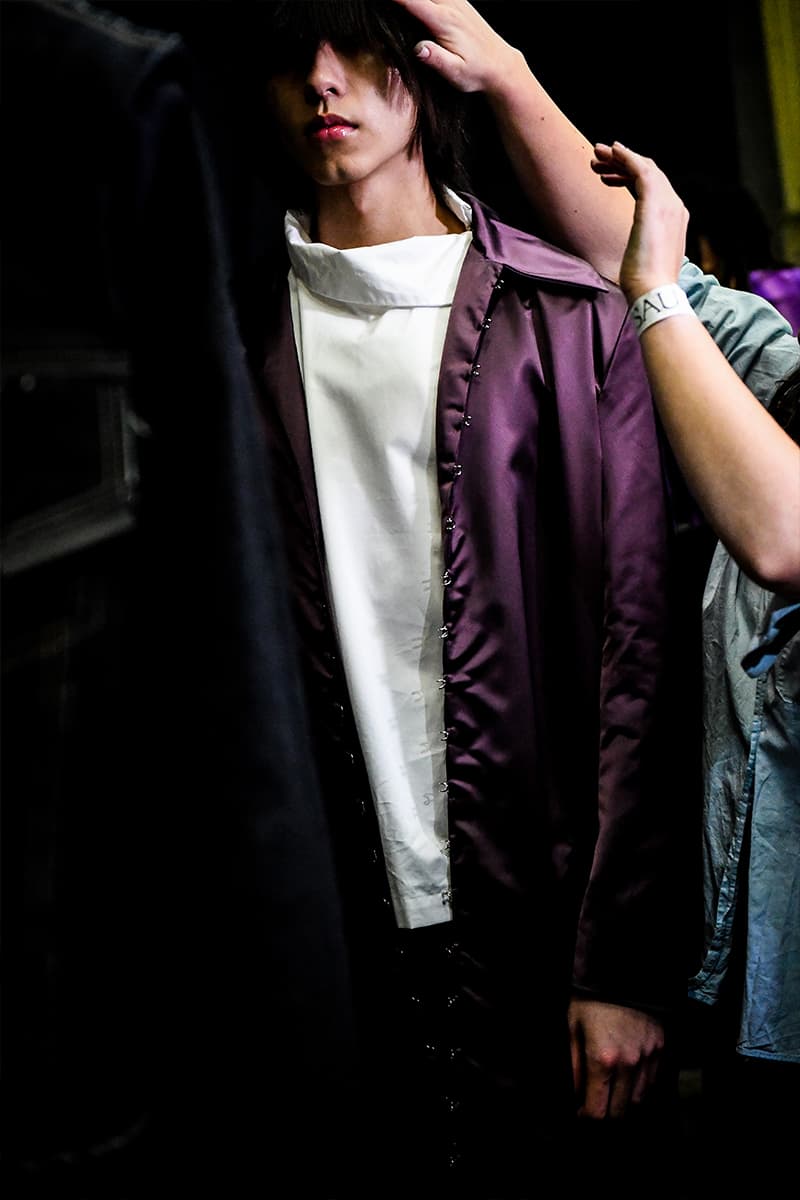 15 of 17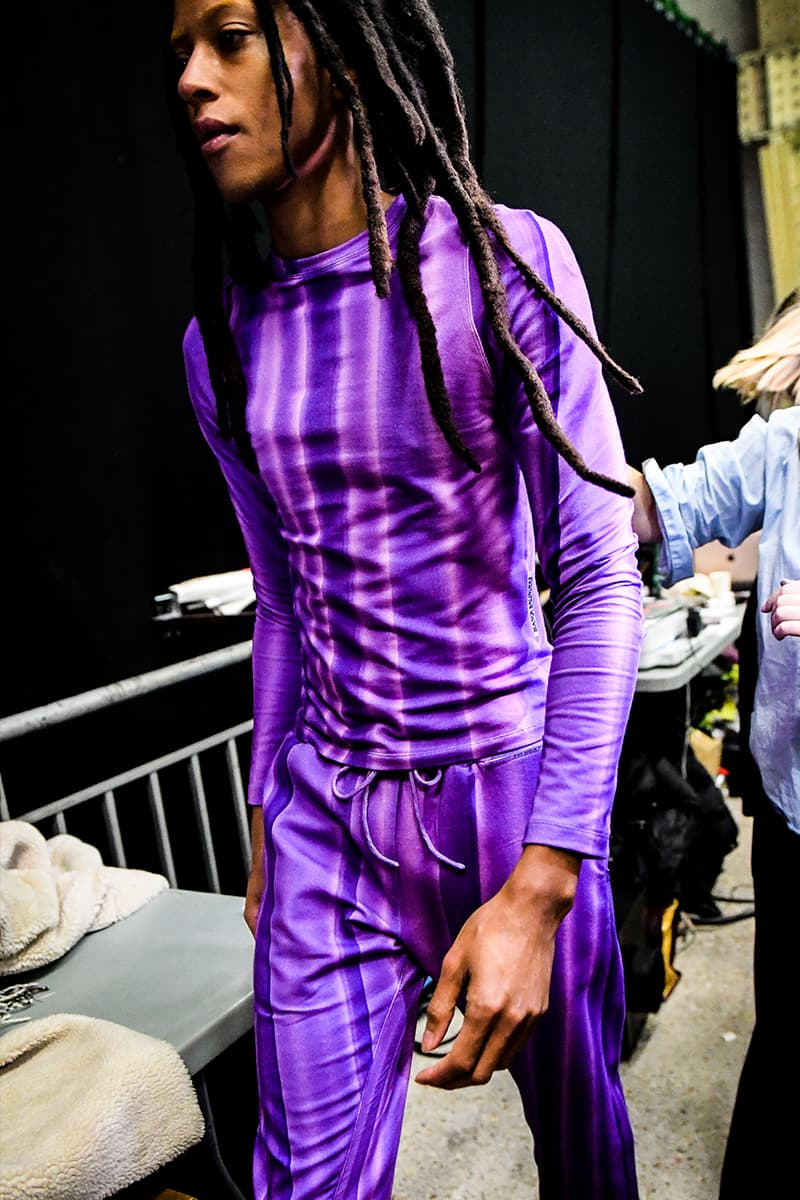 16 of 17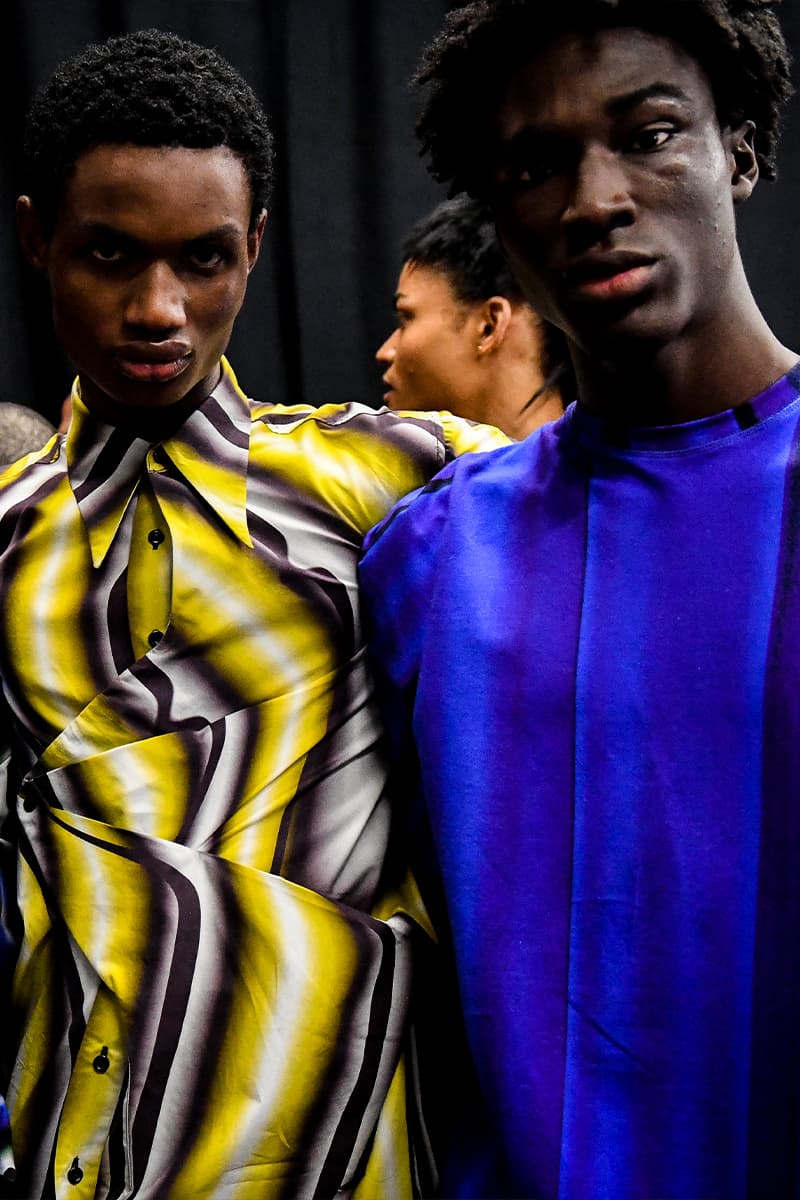 17 of 17
Bianca Saunders' Fall/Winter 2023 collection is a celebration of Black culture. From the patois and reggae that reverberated around the warehouse to the cast of models that was predominantly POC, and size-inclusive, the show highlighted how Saunders blends cultural heritage with the cuts, colors, and tastes we've come to expect from the lauded London-based, British and Jamaican designer.
The collection saw Saunders' signature tailoring taken to new minimalistic realms, acknowledging her adept ability to blend menswear and womenswear tropes together. Lapels were cut asymmetrically to divert the eye across the chest and toward the trousers, which fitted loose and draped atop a new range of mules. This was copied over into outerwear; a long gray marl wool coat was a highlight of the show, as its central placket was the bridge between two folds. On one side, a fold undulated across the chest to create a wave of fabric, working its way diagonally across the piece to the other side where a pocket perfectly lined up.
Rich hues like gold and blue came together on satin pajama shirts and matching pants, presenting a twin piece covered in shifted shapes. To complement this, an all-blue overcoat took to the runway with plenty of presence, as the shoulders pointed sharply to the audience left and right. A spread collar and concealed buttons heightened the drama of this coat, as if it was Saunders' businesswoman entering the room.
Sporty sets printed with "It Must Be A Duppy" and loungewear cut in exaggeratedly-ribbed cream wool acted as perfect everyday essentials, while the same relaxed elements were later updated in blue satin materials for a sense of luxury.
Coupled with the show's performance art aspect which saw models such as Kai-Isaiah Jamal dance slowly with another, or the cast wafting through the room as if the soundtrack narrated their lives, Saunders simply hit the mark yet again. Even Usher, Headie One and Daniel Arsham, who sat front row, seemed to agree.
Take a look at the collection in the gallery above, and stay tuned for more Paris Fashion Week FW23 content across the week.
In other news, KIDILL presented skateboarding nostalgia for its FW23 show.