Technics Debuts 2 New Pairs of Water-Resistant Wireless Earbuds
Packed with advanced noise cancelling technology.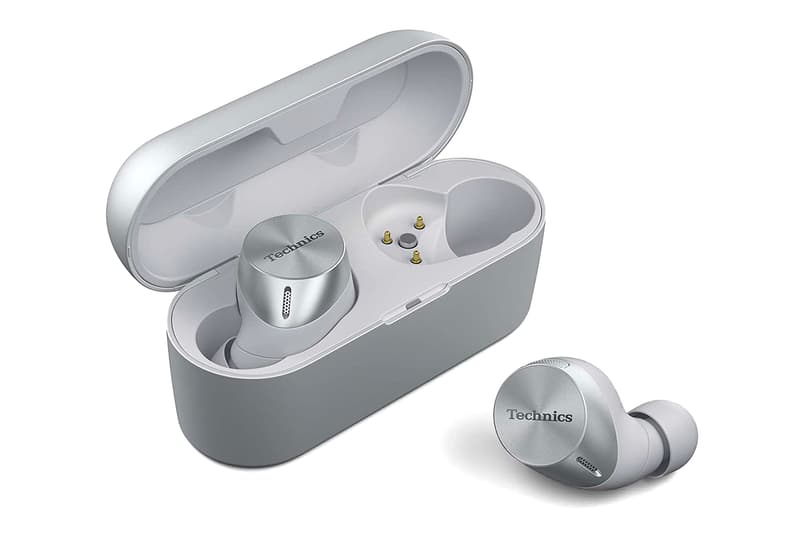 Audio brand Technics has engineered two new pairs of wireless headphones, the EAH-AZ40 and EAH-AZ60. Combining functionality and a sophisticated minimal design, the headphones offer its user expansive audio for a crisp listening experience.
Both headphones employ key features such as noise cancellation and the brand's own JustMyVoice technology, which serves to amplify voice clarity, particularly in situations with background noise.
They also utilize multi-point connectivity, enabling the headphones to be connected to more than one device via Bluetooth. Users can seamlessly switch between using the headphones to take a call on their phone to then watching a movie on their computer.
Designed for a custom fit, both pairs come with 4 earpiece sizes to choose from, as well as three colorways, including black, silver and rose gold. In case of a sudden rainshower, the headphones happen to be water-resistant.
Headphones can be set up using the Technics audio app on iOS and Android. The headphones arrive with 7.5 hours of battery life and can last a total of 25 hours including cradle charge. Available on Amazon, the EAH-AZ40 is priced at $129.99 USD, while the EAH-AZ60 goes for $197.99 USD.
In other tech news, Meta is working with Qualcomm to build "customized" chipsets for VR headsets.