Russell Wilson and Denver Broncos Agree To Five-Year Extension Worth $245 Million USD
Keeping Wilson in Denver for the next seven years.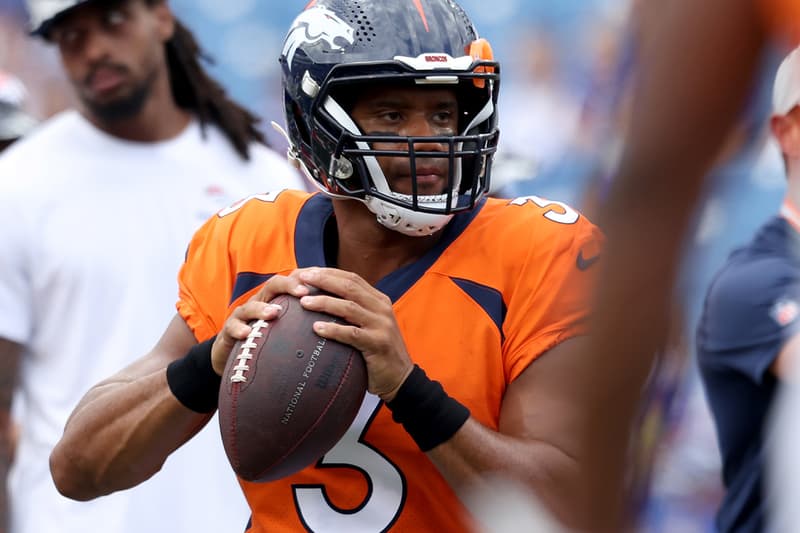 Russell Wilson and the Denver Broncos have officially agreed on a five-year extension, meaning that fans will see the quarterback spend the next seven years with the team. The deal was confirmed to The Athletic and notes that the $245 million USD contract extension also includes $165 million USD guaranteed.
Back in March, Wilson traded by the Seattle Seahawks, a team he has spent his first 10 seasons in the NFL with. From the moment Wilson arrived in Denver, GM George Paton has insisted on signing a long-term extension with Wilson. When it comes down to the guaranteed money, Wilson's contract now marks the third-most lucrative contract in the NFL. ESPN received a quote from Paton at the press conference surrounding Wilson's extension stating,
"We did feel pressure, it came down to the wire last night. We had a deadline and I felt we would figure it out, but you never know, we had never done a deal together."
With two years remaining from his previous contract with the Seahawks, which gives him an average of $49 million USD in salary, he is slated to make $24 million USD this season and $27 million USD next year before the extension contract begins. Wilson is now in his 11th season with the NFL. Prior to starting training camp, Wilson revealed that he had actually wanted to be with the Broncos, "for a long, long time, hopefully, the rest of my career." He added, "I came here knowing I was going to be ready to play on these two years [left on his contract]…but I think to be able to get this done before the season, to have it all done, is just a blessing. And it allows us all to be excited." When talking about winning a championship Wilson reiterates the importance, hoping to bring the trophy home to the Broncos.
In other sports news, Donovan Mitchell has been traded to the Cleveland Cavaliers.