NBA Fines, Suspends Phoenix Suns Owner Robert Sarver After Accusations of Racism and Misogyny
An independent investigation uncovered the 60-year-old engaging in workplace misconduct.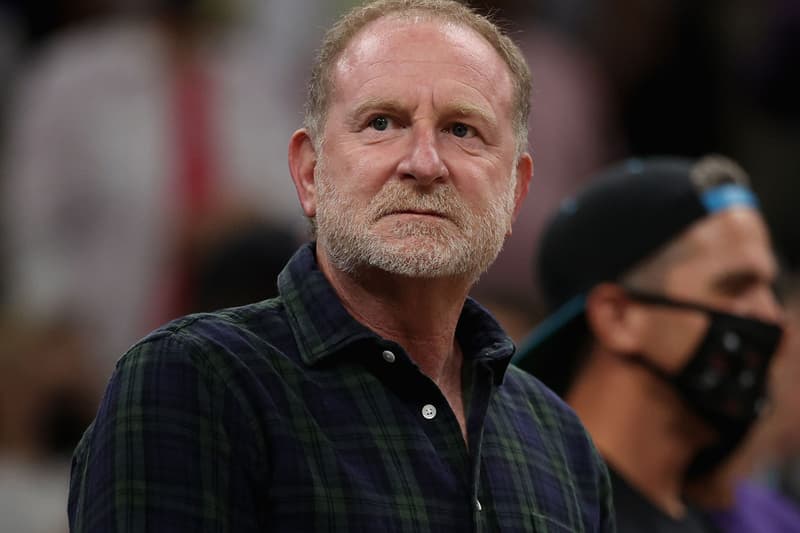 The NBA has fined and suspended Phoenix Suns owner Robert Sarver after it launched an independent investigation into accusations surrounding his alleged racism and misogyny.
The 60-year-old businessman has been ordered to pay $10 million USD in fines and will be suspended from the Phoenix Suns and WNBA team Phoenix Mercury, the latter of which he also owns, for one year. "I am hopeful that the NBA community will use this opportunity to reflect on what this great game means to people everywhere and the values of equality, respect, and inclusion that it strives to represent," NBA commissioner Adam Silver said. "Regardless of position, power, or intent, we all need to recognize the corrosive and hurtful impact of racially insensitive and demeaning language and behavior. On behalf of the entire NBA, I apologize to all of those impacted by the misconduct outlined in the investigators' report. We must do better."
The league hired Wachtell, Lipton, Rosen & Katz to hold the independent investigation following an explosive November 2021 ESPN report detailing the accusations against Sarver. After interviewing a total of 320 people — 202 current employees with senior executives, 100 former employees, 12 Suns minority owners and Sarver himself — the firm found that Sarver "has engaged in conduct that clearly violated common workplace standards, as reflected in team and League rules and policies" during his 18-year tenure as owner, including "use of racially insensitive language; unequal treatment of female employees; sex-related statements and conduct; and harsh treatment of employees that on occasion constituted bullying."
Witnesses spoke on situations from 2004 to 2017 when they heard or saw Sever use the N-word multiple times, engage "in inequitable and demeaning conduct toward female employees, including bullying" and inappropriate sexual conduct. Some incidents included Sever allegedly loudly saying the N-word in the office of a Black Suns coach as he was angry at a Black Warriors player for saying the N-word without receiving a technical foul, demeaning the basketball knowledge of his female employees and executives and referring to some of them as that "girl" and dropping his underwear and exposing his genitals to a male employee who was on his knees performing a fitness check on Sarver, who actually requested and undergone the check before.
Check out the full report on the Wachtell, Lipton, Rosen & Katz website.
Elsewhere in sports, watch the trailer for Netflix's Team USA documentary.