Met Gala Announces 2023 Theme to Center Around Karl Lagerfeld
The exhibit will show a timeline of his designs for Balmain, Patou, Chloé, Fendi, Chanel and his eponymous label.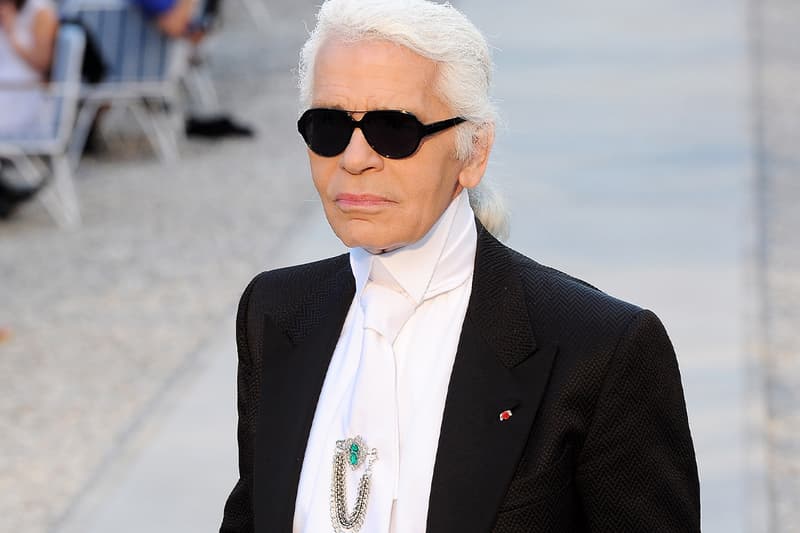 The official theme for the 2023 Met Gala has been announced at a press conference in Paris this morning. Next year, the Costume Institute has chosen to spotlight the legendary works of Karl Lagerfeld, focusing on his inimitable sketches. Editors who were in town for Paris Fashion Week, visited Lagerfeld's photo studio for the announcement. The exhibit, titled "Karl Lagerfeld: A Line of Beauty," will make its debut at the Metropolitan Museum of Art in New York in Spring 2023.
The announcement also revealed that one of Lagerfeld's favorite architects, Tadao Ando, will be designing the exhibit. In the opening proceedings, the Met trustee Anna Wintour revealed that this particular concept was developed shortly after Lagerfeld's death in 2019. Andrew Bolton and Wendy Yu, who is the Curator in Charge, are said to be leading the project.
The exhibit is slated to showcase around 150 of Lagerfeld's greatest outfits, featuring his iconic sketches. Fans will be able to take a walk through the process of one of the most creative minds in fashion history and will be able to take a look at his sketch archives, dating back to the 1950s when the German designer first arrived in Paris. His designs for Balmain, Patou, Chloé, Fendi, Chanel and his eponymous label will also be on display at the museum's Tisch Gallery from May 5 to July 16, 2023. The Met Gala party is scheduled for May 1, 2023.
Fashion fans will have to wait until the first Monday of May in 2023 to see how stars will pay homage to the legendary designer at fashion's most anticipated ball.
In other fashion news, STAPLE launches collaborative merch collection with Entergalactic.