LeBron James, Drake and More Hit With $10 Million USD Lawsuit Over 'Black Ice' Hockey Documentary
Filed by former NBA Players Association executive director and federal prosecutor Billy Hunter.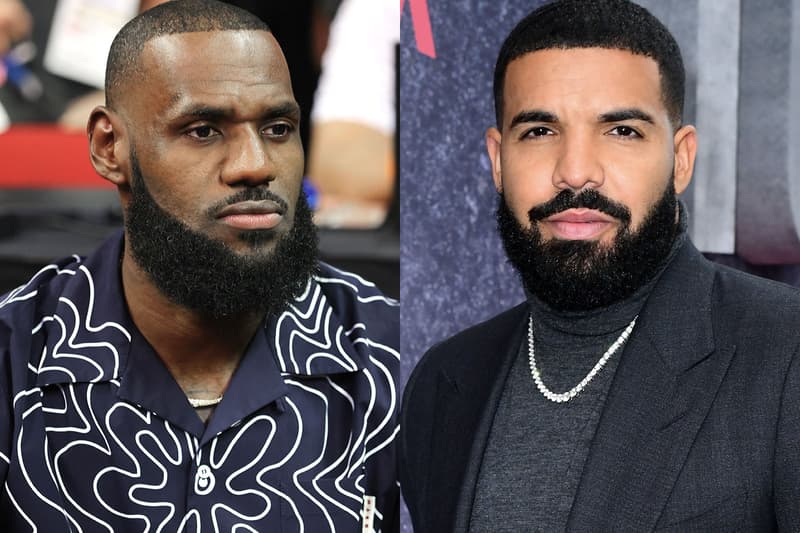 LeBron James, Drake and their ventures The Springhill Company, Uninterrupted Canada and Dreamcrew Entertainment, along with authors George and Darril Fosty and several more individuals have been named defendants in a $10 million USD lawsuit filed by former NBA Players Association executive director and federal prosecutor Billy Hunter over the upcoming hockey documentary, Black Ice.
According to the New York Post, Hunter claims that he is the only person with legal rights to produce a film surrounding the Colored Hockey League as he previously paid George and Darril Fosty, who penned the book Black Ice: The Lost History of the Colored Hockey League of the Maritimes, 1895-1925, $265,000 USD for the movie rights. He is now accusing the authors for breach of contract, adding that he paid them an additional $250,000 USD in February 2022 to keep the "exclusive worldwide rights" to any "audiovisual" projects focusing on the book, and James and Drake of "tortious interference."
Hunter is seeking a share of the documentary's profits in addition to $10 million USD in damages.
"While the defendants LeBron James, Drake and Maverick Carter [LeBron's business partner] are internationally known and renowned in their respective fields of basketball and music, it does not afford them the right to steal another's intellectual property," the suit, filed by Hunter's lawyer Larry Hutcher, read. It further alleges that James' team offered $100,000 USD for the rights, as well as 3% of the movie's total budget to the authors.
"The Uninterrupted defendants paid those sums to induce the Authors to breach their Agreement with Plaintiff," the suit continued. It also claimed in regards to Drake and his team that "The Dreamcrew Defendants' and Uninterrupted Defendants' acts were and are intentional and carried out for the purpose of disrupting Plaintiff's legal rights. Each of the Dreamcrew Defendants and Uninterrupted Defendants acted with malice as demonstrated by the inflated price they paid for the duplicate option.
In case you missed it, Drake and James are also teaming up to invest in AC Milan.