Virgil Was Here: Reflecting on What Would Have Been Abloh's 42nd Birthday
Hypebeast takes a look back at the late designer's groundbreaking legacy.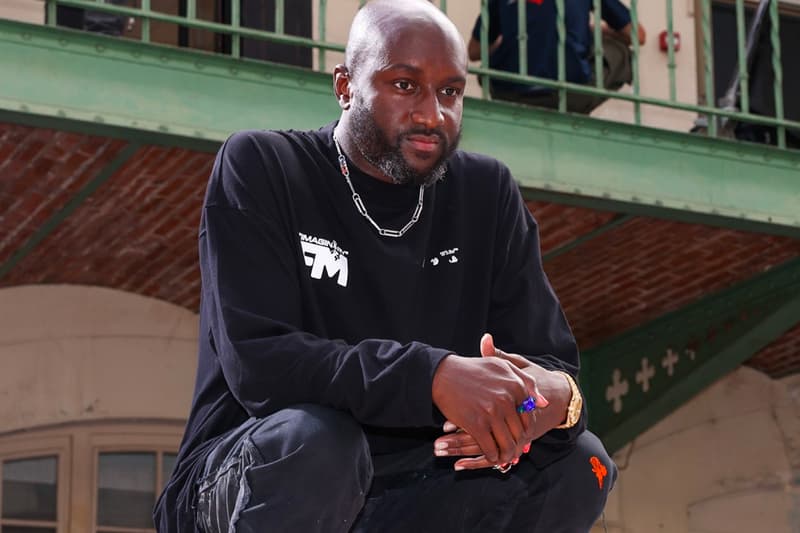 Today marks what would have been Virgil Abloh's 42nd birthday. Although his physical presence is sorely missed, the spirit of his design legacy – along with his commitment to youth and community – still lives on.
Throughout the day, several of Abloh's closest friends and family showed an outpouring of love, thoughts and prayers on social media, expressing bereaved sentiments and remembering special moments shared with him.
Kid Cudi expressed gratitude for Abloh on Twitter, stating: "I miss my brother so so much. Entergalactic is for you big bro. We did it Virg. We did it, Happy Birthday V."
Its Virgil Abloh's Birthday today. I miss my brother so so much. Entergalactic is for you big bro. We did it Virg. We did it ??? Happy Birthday V

— The Chosen One (@KiDCuDi) September 30, 2022
Bella Hadid posted a series of personal photos of her and Abloh on her Instagram, with the caption: "Happy Birthday my dear Libra Brother. Nothing has been or will ever be the same."
Reflecting on what would have been Abloh's 42nd birthday, Hypebeast takes a look back at the late designer's groundbreaking legacy.
Off-White™
Founded in 2012 as an expansion of his "Been Trill" and "PYREX VISION" projects, Off-White™ saw Abloh's fashion design career elevate to new heights. Within a short amount of time, the brand's yearly collections became highly sought-after and often sold out; while seasonal items became coveted "it" pieces.
His signature yellow-and-black design motif and 'four-way' arrow logo are among the most instantly recognizable brand markers in the world – holding just as much cache as any centuries-old European fashion house.
Louis Vuitton
With Abloh having been of Ghanaian descent, he became one of the very few Black designers to lead a luxury European fashion house. When he took control of the creative reigns at Louis Vuitton back in 2018 – as Artistic Director of Menswear – he opened the doors wide to an often gatekept industry. Proving that such a lofty (and once historically unattainable) goal was indeed possible for other creators of color to achieve.
Through his celebrated collections at LV, Abloh consistently championed diversity on his runways and continued to push the boundaries of men's ready-to-wear with groundbreaking collaborations and coveted accessories.
Community
As a Chicago native, Abloh always found time to give back to his hometown while also advocating for global community changes. He often encouraged students and fellow industry colleagues to dig deep, to create lasting artistic impact.
He also established the Virgil Abloh™ "POST MODERN" Scholarship Fund as a way for Black fashion students to be able to realize their dreams of attending college and eventually participating in the fashion industry. Managed in partnership with the Fashion Scholarship Fund, it has raised $1 Million USD, and has supported over 100 students – helping to foster equity and inclusion via mentorship and industry support services.
Ultimately, with Abloh's untimely passing, the world caught only a glimpse of the magnitude and impact he's had upon each area of practice that he was involved in – from fashion to music, art, beauty, sports and philanthropy.
Further honoring Virgil Abloh's design legacy, Ib Kamara has taken the reigns at Off-White™ and picked up where Abloh's creative team left off.
Happy Birthday, Virgil – your legacy indeed lives on!