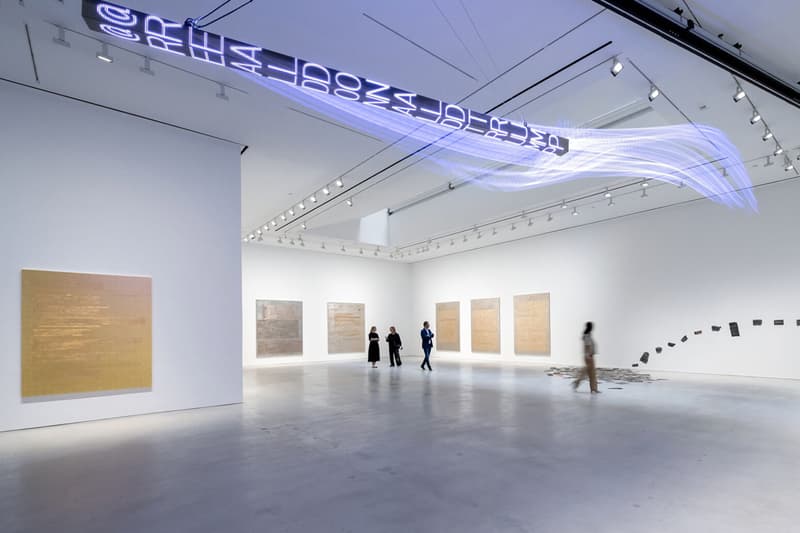 1 of 4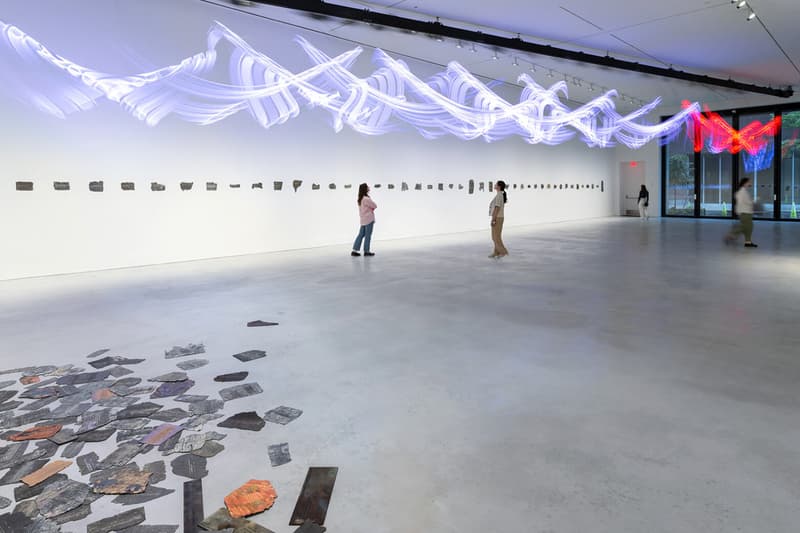 2 of 4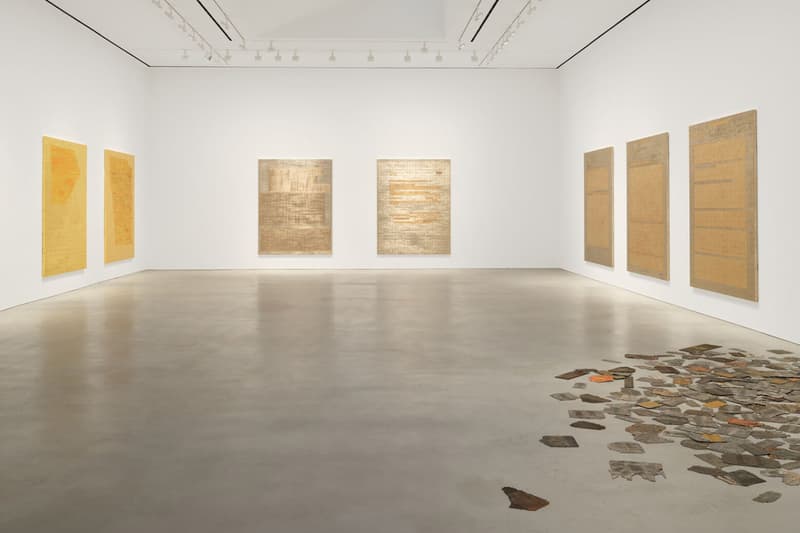 3 of 4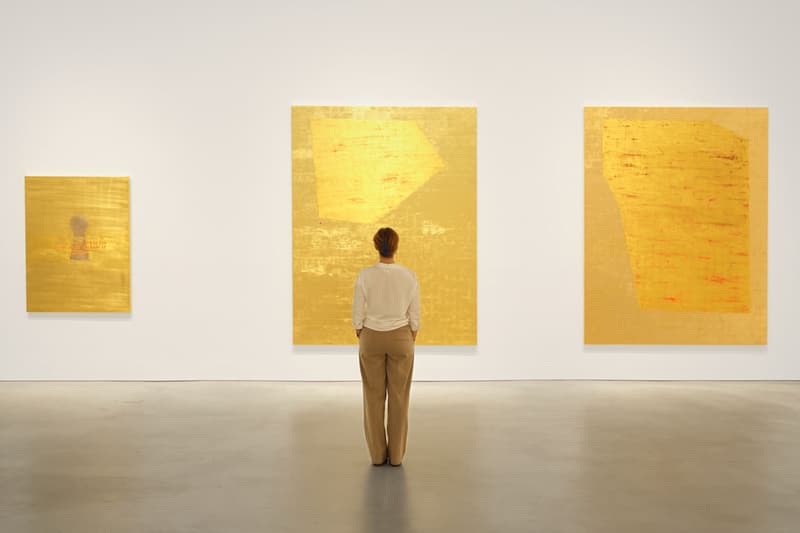 4 of 4
Jenny Holzer Examines 'DEMENTED WORDS' at Hauser & Wirth
On view in New York until October 29.
---
Wordplay has been a hallmark of Jenny Holzer's career since the 1970s. From painting to prints, installations to sculpture, the American artist uses text to reflect on themes pertaining to personal experience, power systems, corruption and idealism. Following a massive series of installations at the Rockefeller Center, Holzer is showcasing another New York exhibition not far away at Hauser & Wirth's 22nd Street location.
DEMENTED WORDS presents an interesting dialogue between the age of antiquity and the socio-economic turbulence of the present day. Highlights include a swinging electronic sign, WTF (2022), which dislays a rotating series of tweets by Donald Trump during his presidency and posts by Q, leader of the QAnon conspiracy. The unpredictable cadence of the installation is meant to mirror the erratic rhythm of the messages and how they appeared online.
Just adjacent to the walls and scattered on the floor, Holzer presents 300 'curse tablets' inspired by inscribed lead tablets used by ancient Romans to seek vengeance. Each tablet consists of a tweet that the artist stamped onto metal fragments and subsequently aged through crumpling, folding, piercing and chemical baths.
Holzer is also showcasing a new set of large-scale paintings on linen which seek to analyze the socio-political unrest that has persisted in American politics since the George W. Bush presidency to the present day. Holzer builds this series out by laying out the type and covering the negative space with blocks of oil paint and finishing it off with luminous gold, platinum and metal leaf. The juxtaposition between the work's seductive surface and harrowing text reminds viewers that the world contains many truths and secrets that are suppressed, yet eminently present.
DEMENTED WORDS will be on view in New York until October 29.
Elsewhere, Josh Sperling presents My Pleasure at Sorry We're Closed.