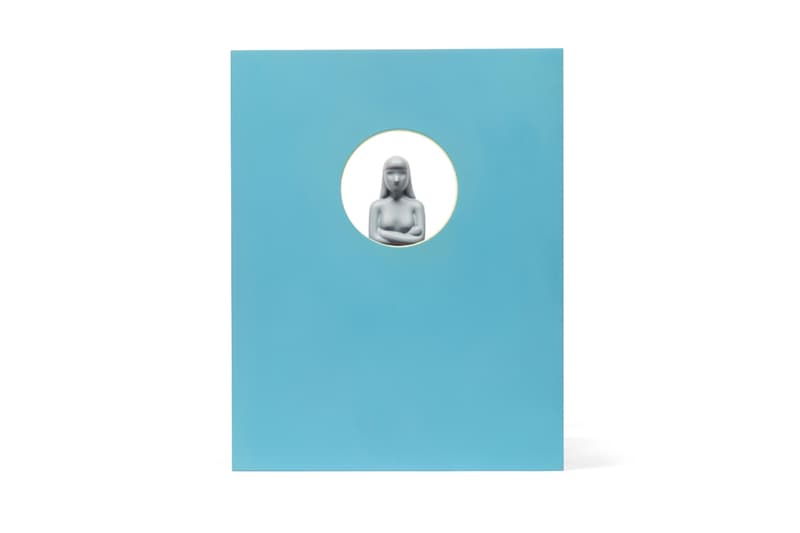 1 of 5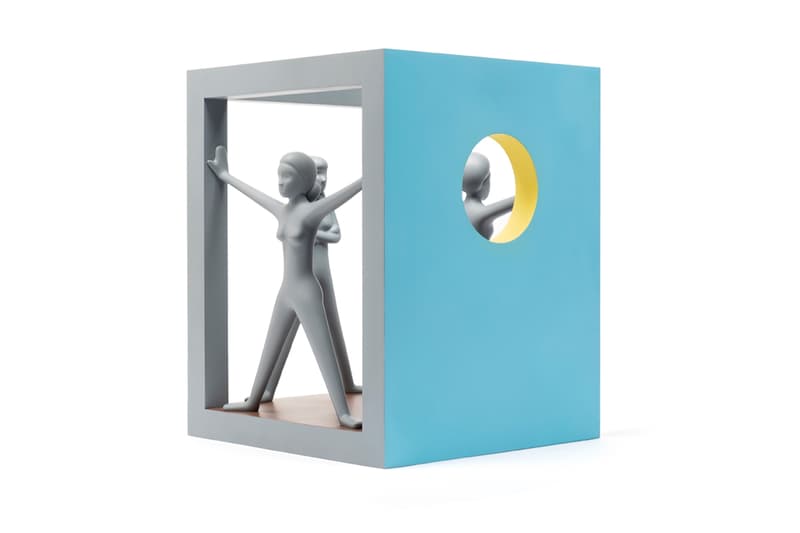 2 of 5
3 of 5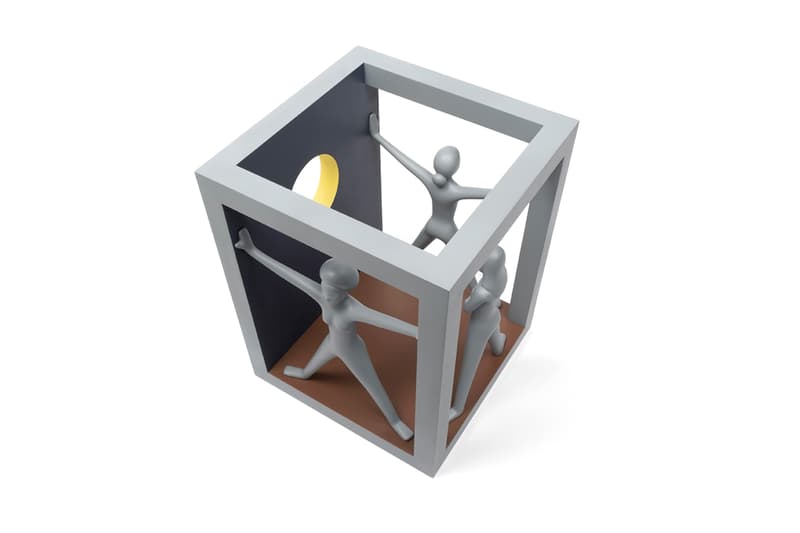 4 of 5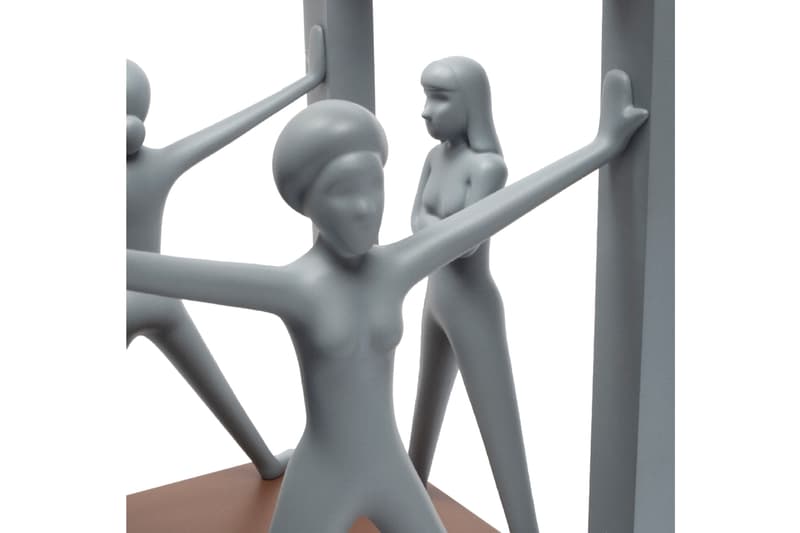 5 of 5
Emily Ludwig Shaffer Releases 'Boxed Body Thought' With Case Studyo
Limited to an edition of 16.
---
Emily Ludwig Shaffer is an American artist who creates surreal compositions that explore gender, space, time and architecture. Always carrying an air of mystery, Shaffer's universe distills diametrically opposed elements or settings, such as night and day, to imbue respite and reflection within her viewer.
For her latest project, Shaffer worked with Case Studyo on a limited-edition sculpture titled Boxed Body Thought. Although the form of the artwork is implied by its cubical shape, it is Shaffer's signature female statues that constitute the notion of the space. As noted in a release on the sculpture, the "central figure is facing the moon and engages with the space internally, while the two feminine forms on her right and left are facing out, guarding the interior with legs and arms outstretched to fill the openings."
Running concurrent throughout her sculptures, paintings and paper-based studies is an interest in subverting the often patriarchal view of women in social settings. In this light, Boxed Body Thought is a reminder to pause and question external influences, by reserving mental space for meditation and introspection.
The painted aluminum sculpture is an edition of 16 (plus four artist proofs) and comes signed and numbered by Schaffer. Boxed Body Thought sizes in at approximately 8 x 8 x 10-inches and is available through inquiry at Case Studyo.
Elsewhere, Art Basel reveals lineup for 2022 Miami Edition.