Out of This World: A Look Inside the Futuristic 'Venture Beyond by Penfolds' Launch
A multi-sensory experience by one of Australia's esteemed wineries.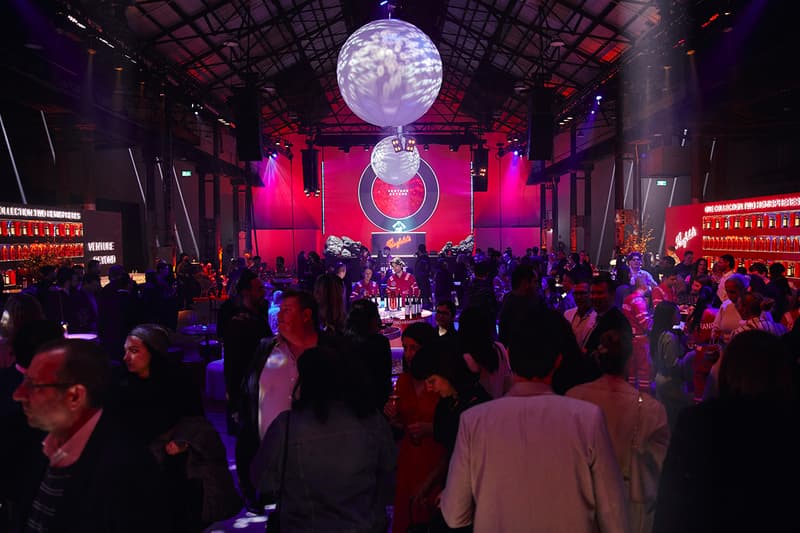 1 of 5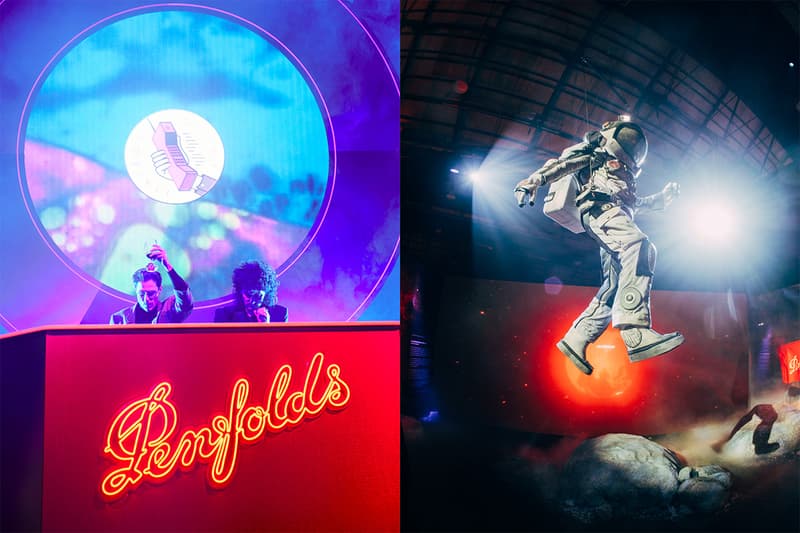 2 of 5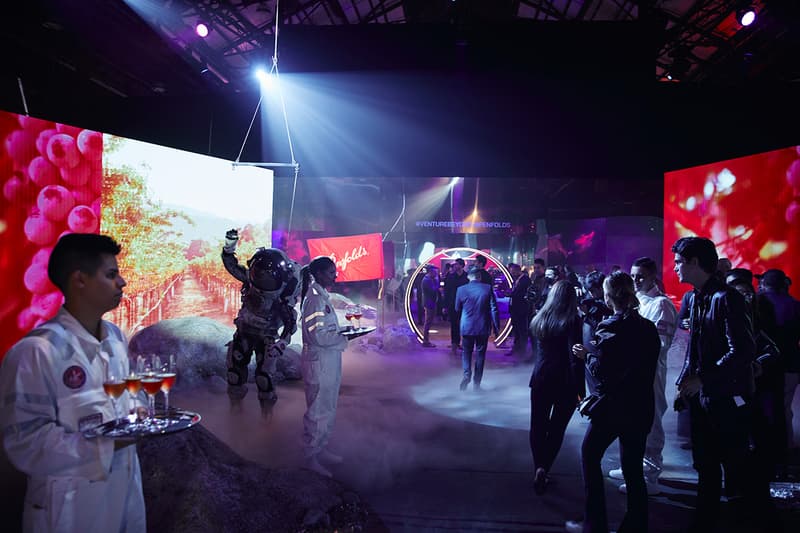 3 of 5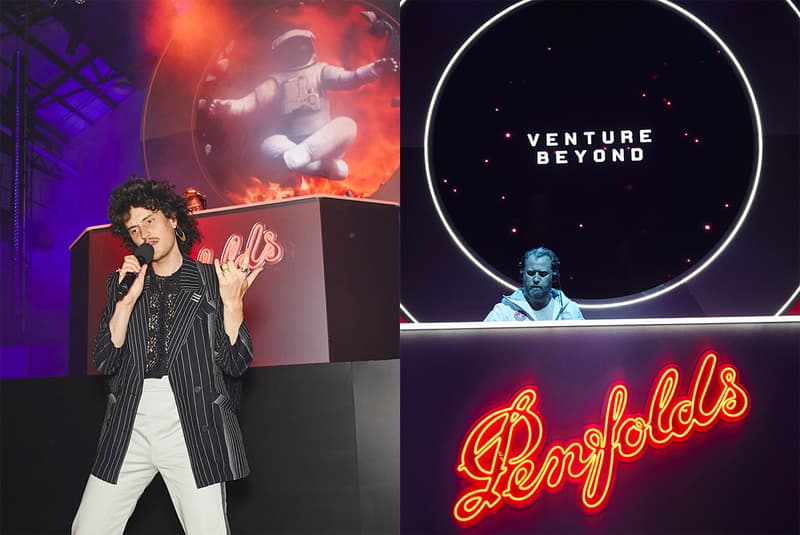 4 of 5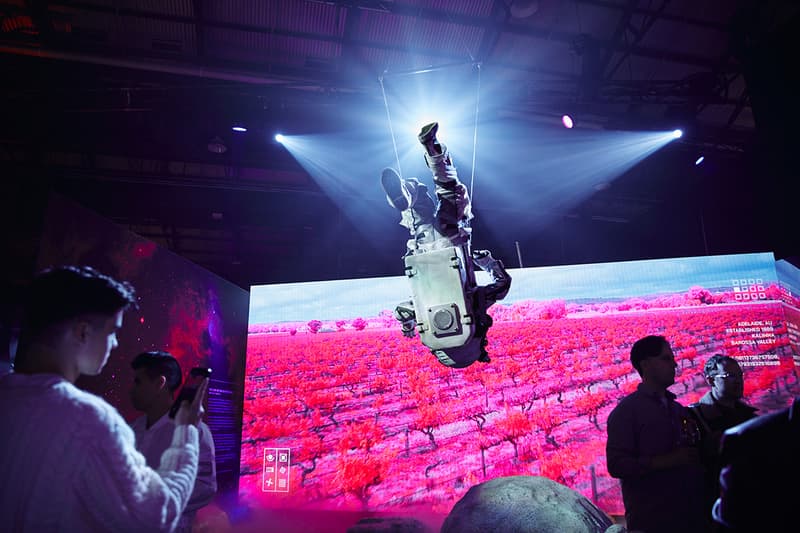 5 of 5
Sydney's Carriageworks was transformed into a neon-lit, galactic-themed space for a luxury feast for the senses to celebrate the launch of Venture Beyond by Penfolds, marking the release of The Penfolds Collection 2022.
After launching their first range of Californian wine in 2021, Penfolds now goes one step further with the inaugural release of two French wines. As with the core Australian release, these wines are underpinned by the same winemaking philosophy and 'house style' Penfolds has upheld for nearly 180 years.
In celebration of the highly-anticipated release, attendees of Venture Beyond by Penfolds were greeted with a tray of Penfolds Champagne Rosé, before being plunged into an immersive experience by local art collective and gallery Babekühl, who created a multi-disciplinary short film depicting Penfolds' winemaking process.
In the amalgamation of visual, culinary and musical delights within the otherworldly space, guests were able to partake in an array of interactive experiences, including masterclasses, wine tastings, a kaleidoscopic photo installation, an interactive lunar landscape environment, and more.
The soirée culminated with a delicious interstellar-themed menu catered by esteemed chef Nelly Robinson of nel. Restaurant, with sweet chocolate treats representing each of the eight planets. 
Other gastronomic offerings for the evening include Mercury truffles (featuring a hint of chili because it's the closest to the sun), 'space dust' sandwiches, cheese comets, and Uranus truffles spiked with Vegemite.
The multi-sensory experience didn't end there, as Melbourne pop duo Client Liaison delivered a futuristic performance, while an astronaut delighted guests by moonwalking on the ceiling above the visual projection.
Penfolds is one of Australia's oldest, most iconic wineries, and with this latest event they have solidified themselves as trendsetters in merging the worlds of fine wine, luxury dining and fantastic music. 
The Sydney event marks the first in a series, with events in the USA, UK, Singapore and China to come in the near future.