'Spider-Man: Across the Spider-Verse' Toys Reveal Spider-Punk
The guitar-wielding web crawler is coming.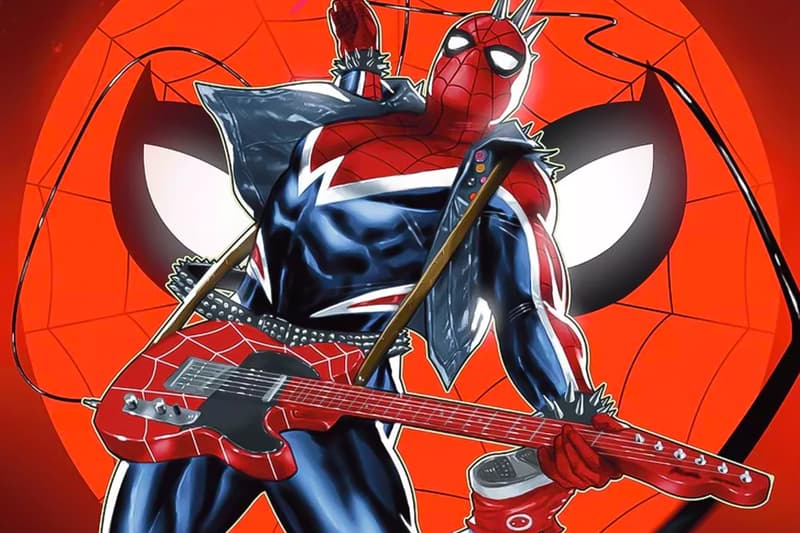 Despite Spider-Man: Across the Spider-Verse (Part One) arriving next year, Hasbro is already teasing the sequel to Spider-Man: Into the Spider-Verse with a range of accompanying toys. Fans of Marvel's Web Crawler have now spotted a series of toys at select Target locations revealing the upcoming addition of Spider-Punk.
A major part of the "Spider-Verse" in Marvel comics, Hobart Brown, Earth-138 Spider-Man, becomes Spider-Punk after being bitten by a spider irradiated by Norman Osborn's toxic waste dumping. Spider-Punk is expected to be as many as 40 characters from six multiverses that join Miles Morales, Gwen Stacy and Spider-Man 2099 in the upcoming Sony Pictures feature film.
The toys available now include a mask marked with Spider-Punk's signature spike adornments and a matching Web Blast Guitar, complete with "THWiP" action and over 25 unique sounds.
Part 1 of Spider-Man: Across the Spider-Verse is set to officially hit theaters June 2, 2023 with Part 2 expected to arrive March 29, 2024.
For more entertainment news, Netflix's upcoming documentary covers The Rise and Fall of AND1.