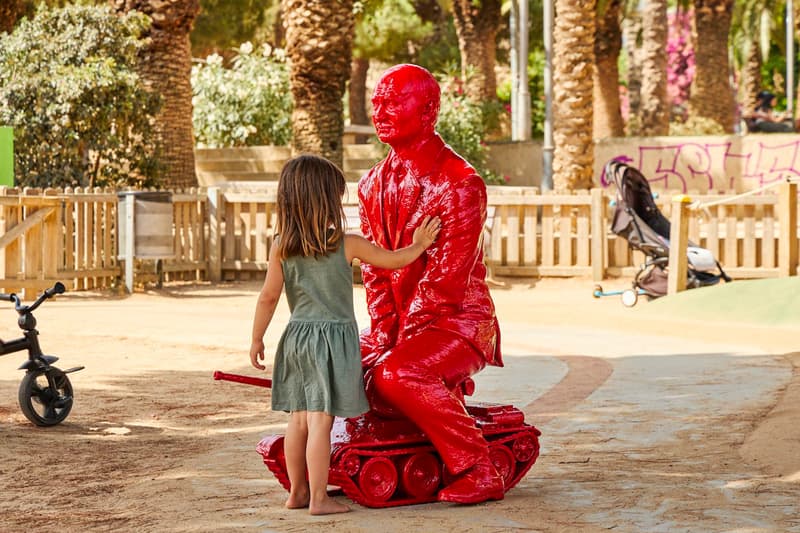 Putin Statue Emerges in a Playground at New York's Central Park
The latest public sculpture by French artist James Colomina.
---
This past Monday, a red statue of Russian President Vladimir Putin surfaced in a playground at New York's Central Park. The sculpture depicts Putin with his hands tucked between his legs as he rides a kid-sized tank.
French artist James Colomina took credit for the piece via Instagram, to which he commented: "This sculpture aims at denouncing the absurdity of war and at highlighting children's courage when faced with violent, catastrophic situations triggered by others."
Colomina is well-known for his elusive red sculptures that inconspicuously appear across urban settings. Within each, the artist comments on a range of social issues — from climate change to the threats of nuclear warfare. His latest work shows children innocently playing with an around the sculpture — almost certainly unaware of the man it depicts and the situation that surrounds him.
The Putin statue comes more than five months on since Russia invaded Ukraine — a catastrophic war "not seen since World War II," according to a statement by NATO Secretary General Jens Stoltenberg.