Wiz Khalifa Shares New Album 'Multiverse' Featuring THEY. and Girl Talk
His first record since 2018's 'Rolling Papers.'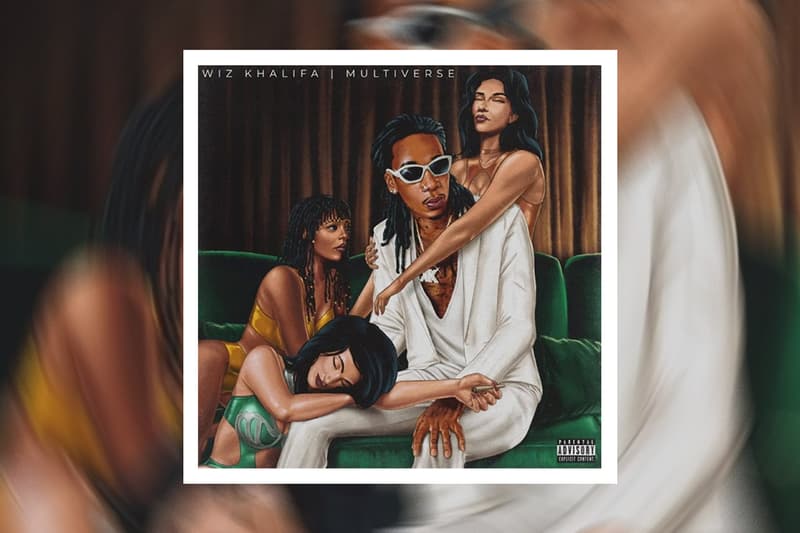 Wiz Khalifa on Friday dropped off his new album, Multiverse, marking his first full-length effort since 2018's Rolling Papers.
The record, which clocks in just under one hour, includes features from Girl Talk on the lead single "Big Daddy Wiz" and two guest appearances from THEY. on "1000 Women" and "Goyard Bags."
Earlier this week, Wiz discussed the inspiration behind the record during an interview with Stereogum: "The album kind of took shape on its own, with me just trying to create different moments for myself, whether it be a fun and upbeat moment like 'Iced Out Necklace' or a club moment like 'Bad Ass B*tches' or, you know, more serious or soulful moments or segues into things that lyrically I can do."
"But musically, it's really cool and it kind of takes you on a journey," he added. "That was the idea behind it, just to make something that gives people a chance to sit down and really enjoy some sh*t."
Wiz will bring the album to life on his Vinyl Verse Tour with Logic, which commenced this week in Irvine, California. The tour is headed for Phoenix, Austin, Nashville, Atlanta, Brooklyn and several other destinations in the coming weeks. Tickets are available on the official tour website.
Listen to Wiz Khalifa's new album Multiverse below.
In more music news, Calvin Harris has enlisted Tinashe, Normani and Offset for a new track titled "New To You."