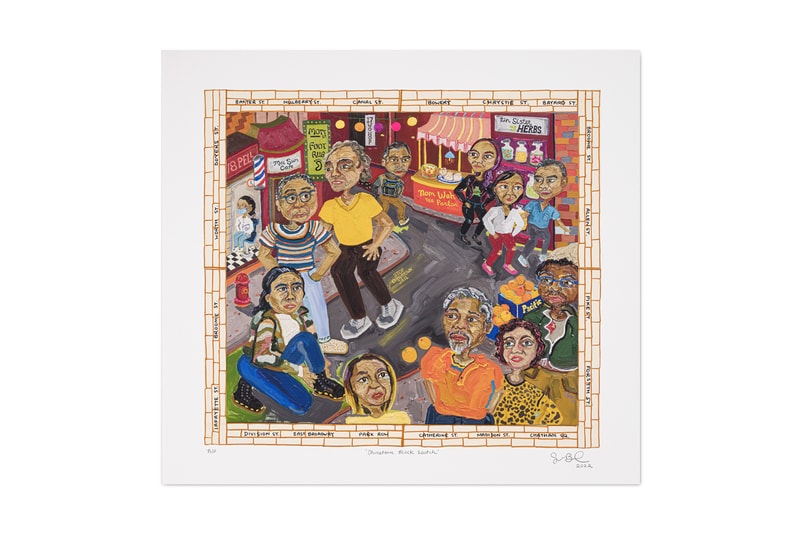 Susan Chen Releases Print in Conjunction With ART FOR CHANGE
A portion of proceeds will benefit the Chinatown Block Watch and Silver Arts Projects.
---
Susan Chen is a New York-based artist who tackles issues of representation in each of her figurative paintings. As a first generation immigrant, Chen unpacks Asian American identities and communities as a way to understand her own background.
In response to the significant change transpiring in New York's Chinatown, Chen partnered with ART FOR CHANGE on a limited-edition print that captures the resilience and character of the neighborhood. "I was particularly inspired by The New York Times article, Manhattan's Chinese Street Signs are Disappearing, by cartographer Aaron Reiss and writer Denise Lu," Chen said in a statement. "There was something rather nostalgic about the article, and I found handwriting each street name like I was trying to memorialize and preserve these Chinatown streets myself," she added.
Limited to just 20 prints, Chen used India ink and various markers to create bricks with handwritten Chinatown street names — ensuring that each print is unique. ART FOR CHANGE will donate a portion of proceeds from each print sold to Chinatown Block Watch and Silver Arts Projects to help fulfill the groups' goals of protecting the AAPI community in New York City and supporting local artists by providing materials, spaces and career development opportunities.
Chinatown Block Watch (2022) is available to purchase for $1,250 USD by contacting hello@artforchange.com.
More on art, Gagosian announces representation of Harold Ancart.